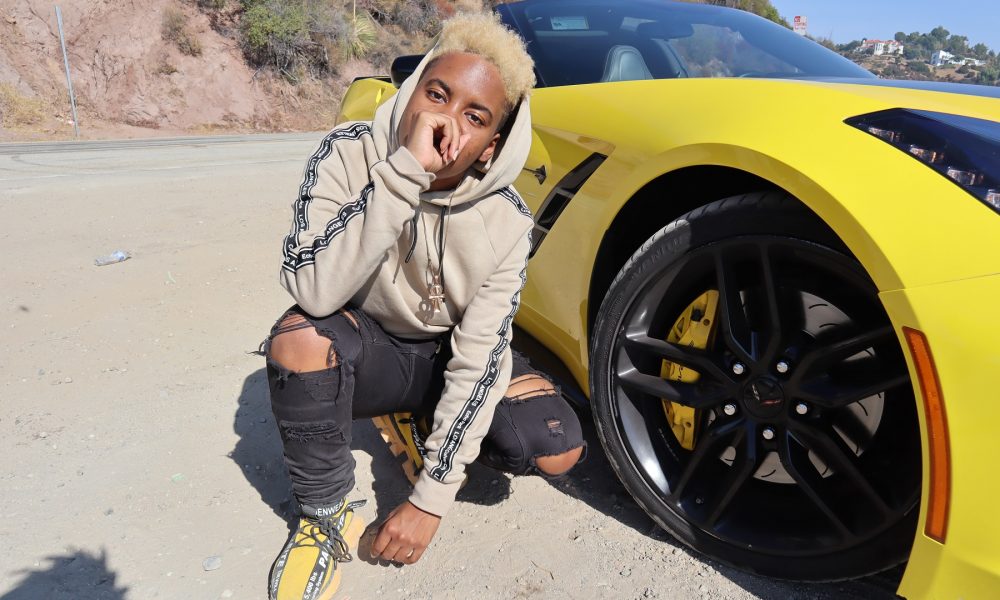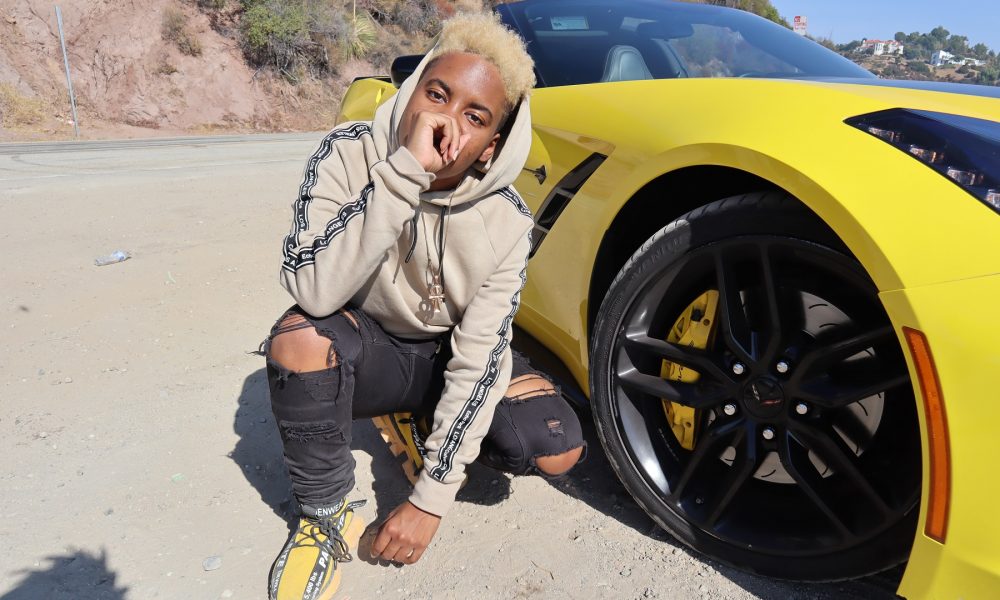 Today we'd like to introduce you to Tedeshi Woolford.
Hi Tedeshi, thanks for joining us today. We'd love for you to start by introducing yourself.
My story began when I was about 11 years old. At this age, I was a young kid who didn't know much about anything but I use to watch a t.v. show called "The OC". At the moment as I was watching it, I fell in love with how they betrayed a death scene along with the music choice. I have no idea why this caught my eye at such a young age but from then on, I knew I wanted to do acting and work in the film industry. It was also the same age that I discovered my sexuality and what I was attracted to. As I grew up, I had grown more fond of the film world and wanted to be apart of it so bad. I even did TV Production for three years and got certified in it in high school. After I graduated high school, my plans to go into film came to a halt when I decided to join the military. I use to be someone who was against going into the military because at the time, I simply didn't understand fully why people risked their lives like that but growing into it, I understood more the pride behind it. After I served my four years in the Marine Corps, I decided to finally continue and pursue my long life dream of going into filmmaking and acting. I moved to Washington state and did some extra roles up there and even a featured extra role. along with working for TSA to pay the bills.

After being there for a year, I finally made the decision to move to Los Angeles and go even deeper into the craft. I decided to go to New York Film Academy and pursue a Bachelors in Filmmaking which I am currently still attending. As I continue my education here, I am starting to understand the path I want to take and the messages I want to let out into the world. I want people to understand emotion and to see it from all sides of the spectrum. I want people to understand feelings through film and the projects I do and I also want to create more for the LGBT community. It is a cold world out there and I truly feel like people can become more understanding by what they watch and see through filmmaker's eyes and the messages they are trying to convey. I want to be someone who can help spread powerful and moving messages to help people move along the path they deserve. To know that they are not alone and they can get through whatever it is they going through but to also help others understand people in pain. I am all about emotion and expressing yourself through film!
We all face challenges, but looking back would you describe it as a relatively smooth road?
I would say for me, it has been an okay road with very few bumps. There have been times where I felt like I wanted to give up and I didn't believe in myself but then I see people who have it worse than me make it through the darkest of storms and I use that as motivation to help me along my path. I take what I learned and I remember that there is always someone in a much worse situation than me and I turn it into a blessing. Growing up and identifying with the LGBT community has not been as bad as most but I have experienced the side of anger from those families of the daughters I dated. I even experienced racism along with it. I would say that even though it broke me at the time, it happened that it also made me stronger and who I am today. Without my past, I wouldn't be me and that is something I can't accept. Nobody's road is ever easy but it's the end result of it that counts.
Thanks – so what else should our readers know about your work and what you're currently focused on?
I love to work behind the scenes and creating a project. I love scripting writing and directing powerful messages. Although I am still learning my craft, I can tell I am getting better at it each day! I have strived to create more and more projects to help tell a story and relay messages to people that need to hear it. I am all about expression and letting those emotions free. Some people just need a little push to release it. I specialize in mainly creating a film. Making an idea come to life! I dabble in just about it all when it comes to editing, camera operating, directing, writing, and acting. I am most proud of directing projects I write because I express my emotion and I let out what I keep bottled up through my work. I also enjoy photography but as a hobby!! I think the thing that sets me apart from others is my determination to get everyone's messages heard, not just mines. I want to someday create a platform where people express how they feel and I turn it into a powerful film. Everyone deserves to have something that relates to them and I try to keep it open to where everyone understands it. One thing about Hollywood that bothers me is that it sticks to movies they know will make big bucks. But sometimes, it's outdated and unrelated to the generation coming up. I want to tell people's stories, not just my story. I want to give the LGBT community the right representation we need along with anyone else or group that is neglected by the film industry simply because the world itself is not ready yet.
What do you like and dislike about the city?
What I like best about Los Angeles is that there are so many creative people here. Everywhere I go, I meet someone who is interested in something that has to do with the entertainment industry and it's the best feeling in the world to me. I grew up in Richmond, Virginia. I didn't know many people who were interested in the same stuff I was let alone kept to those interests. I would talk about it to my friends or even my military friends and it just didn't feel the same as it does when someone is interested in the same thing as well. What I like least about this city is that there are a lot of people who pretend to be your friend simply because you have potential of "making it". I hate it. You never know who is true to you and who is not. I need people in my life who are in it because they care about me, not because they want to see where my career takes me hoping to get a "Famous" friend. It's unfortunate but it's also expected for a city full of dreamers and chasers!
Contact Info:

Image Credits:
Donovan Brown Christina Sexton Em Jones Ryan Payne J Character Joshua Uche Andrew Senteno
Suggest a Story:
 VoyageLA is built on recommendations from the community; it's how we uncover hidden gems, so if you or someone you know deserves recognition please let us know 
here.