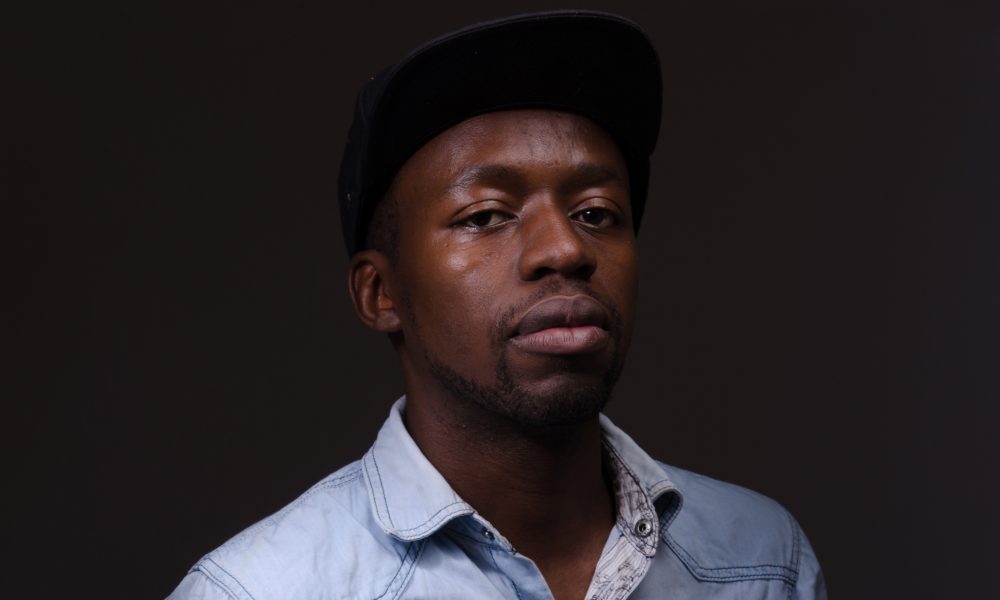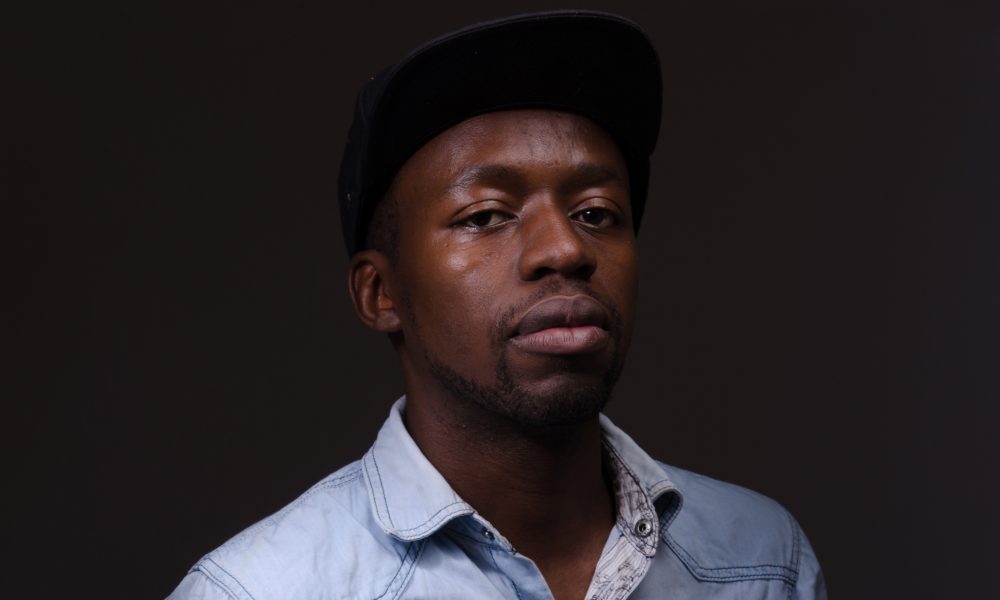 Today we'd like to introduce you to Tatenda Mbudzi.
Hi Tatenda, so excited to have you on the platform. So before we get into questions about your work-life, maybe you can bring our readers up to speed on your story and how you got to where you are today?
I first fell in love with storytelling from cartoons. My earliest memory of this time was when we lived in England when I was four. Then we moved back to Zimbabwe, with no TV, it was meant to be sent later. Eventually, the TV arrived but they would only play 15 minutes of cartoons a day on Zimbabwean Network TV, which was pure torture to me. As if this wasn't enough, we often went to the rural areas of Zimbabwe to visit my Grandmother where there was no TV at all. Instead she would tell fascinating folktales that would entrance my cousins and I. One of them was Tsuro na Gudo, which translates to Rabbit and Baboon which clicked in my head because it was exactly like Bugs Bunny.
The lack of cartoons led me to make my own. I started drawing incessantly around that time, I would make cut out characters of the Ninja Turtles and make them act out grand adventures, along with wrestling figurines and lego people. I'd say this was the first directing I ever did, and acting too, as I would bring these characters to life in my voice and have long sagas involving breakups and life or death situations.
In elementary school in Zimbabwe, I took to theater and was a lead in some school plays, I'd say that's when the acting bug hit, I loved to be on stage. In high school, I played Eddie in a production of the West End's Blood Brothers. My brother was played by a white student, which was interesting to me at the time, and quite groundbreaking for the time, as interracial relationships had always been a tense taboo in Zimbabwe.
I remember the day we got Satellite TV in Zimbabwe, and my world was blown open – I was exposed to American and British TV, and I fell in love with it all. I even had a Jerry Springer addiction I had to get over. My sister and I would fight over watching Buffy and Oprah because they came on at the same time. These were intense fights. Liking Buffy was a clue to the kind of stories I would grow up to want to tell.
Then I watched The Matrix. And I was shell shocked. It was then that I decided I wanted to make movies. I knew then I had to go to America to learn about film and TV, how to make it and how to put myself in it.
I got a scholarship to attend Ithaca College, got my student visa and came to America with a large green suitcase and a few hundred dollars in cash. I landed in New York City and thought, whoa, this is just like the movies. I went to port authority to meet some Zimbabwean students who would help me get to Ithaca.
I got on the bus and was very excited, then suddenly the city started to disappear the buildings were getting shorter and shorter and suddenly we were surrounded by farmland. I thought Ithaca was in New York City – to my surprise, it was five hours away and allegedly close to Klu Klux clan headquarters. This was Upstate New York, where ironically some people talked like they were from the American South.
My honeymoon period was amazing, so many new things, new friends, and new experiences, I aced my classes that first semester. Then things happened fast, I smoked a lot of weed, which affected me like a hard drug. I didn't know I was super sensitive to it. That combined with falling in with some not so good people and homesickness landed me in the Cayuga Medical Centre Psych Ward over Spring Break.
I was able to make some real friends in the hospital, I'd say this is when I met the real America, that wasn't in the movies and TV, real people who had fallen to the wayside of the great American ship for whatever reason. This experience shaped my perspective as a creator. It was the first time I realized that there is so much more to people than they present. I wanted to talk about mental health openly and have that be an aspect of the stories I tell.
I eventually got out of the hospital feeling refreshed and energized, I eventually got off the medication and was stable. I found that pouring myself into acting was a healthy outlet for me. I was cast in an Ithaca College TV station show called IVY which was all about lampooning Cornell. I played a stuck up British Student named Keith. It was so much fun. I later hosted a variety show of my own called THE TATENDA SHOW where me and a panel of friends talked ridiculousness and skewered pop culture.
I went home briefly in 2008 because my dad had suffered a stroke. I remember seeing him at my Aunt's house, he was unable to speak but he gripped my hand hard when I spoke. I remember the last conversation we had had on the phone he told me to "Never Stop Dreaming."
In the Spring of 2009, on February 21st, my Dad Died. I was stunned, I remember that I didn't cry for the longest time, I think I was just keeping myself busy. When the call came in, I was watching Memento with a very good friend of mine. That movie will always make me think of that call. My Dad had done things that were unconventional and unexpected for An African/Zimbabwean Dad. He liked swimming, drove race cars at the local circuit, and he demanded the best of his kids. I think I got a lot of my adventurous spirit from him and some of my perfectionism.
In the summer of my junior year, thanks to Joy Oana, I landed an internship at Focus Features working for Matthew Plouffe, this was my first entry into the studio world, I read scripts and wrote coverage, I made breakdowns for casting. The Focus Features Internship program was amazing. It was unpaid, but I had a grant from the Ithaca Independent Media department for $1500. I stayed in New York with Innocent, a Zimbabwean Ithaca College graduate who lived in Union City New Jersey. Eventually, though my funds ran out, and trying to make ends meet in New York was hard. I remember a few occasions where I would go out to eat with friends only to have my debit card denied. My fellow interns used to spot me.
At the Focus Features internship, there was a presentation the interns put on about millennial trends and ways to help the Focus Features brand adapt to changing times. I was chosen to present to the Executive suite including former President James Schamus.
At Focus Features we were visited by former Chairman of Universal Pictures David Linde. He spoke to us about his role, and I knew right then that my next internship had to be at Universal Pictures.
Luckily Ithaca – despite being five hours from New York -had a Los Angeles Program where you could live and intern in Los Angeles. I did the program and stayed at the Oakwood Apartments which is a starting point for many people landing in LA. I got the internship at Universal Pictures and started reading scripts for all the projects they had in development, this was an invaluable experience and insight into how movies were made.
At the end of my internship, I was offered a job as a 2nd Executive Assistant to the Chairman of Universal Pictures. After a few blunders, like giving him a coffee cup which exploded all over his shirt, I was moved from that job to being a development assistant for a Creative Executive named Jay Polidoro.
Under Jay I read a lot sometimes we would have to read a book in a day to see if it had potential because other studios were bidding on it simultaneously. I remember bookmarking scripts and books I liked because I believed in them, even if the executive suite did not. One of my favorite books I read and tried to get made was called the ROOK. I read it in 2011, and it was produced as TV show in 2019.
I noticed that there were projects that I thought were good that weren't getting made, and it got frustrating. So I decided to find a way to learn how to make movies myself. Thanks to an alumni recommendation, I went to the University of California Los Angeles for a Masters of Fine Arts in their Producers Program. This was also perfect timing because my visa was about to run out, and I didn't feel like leaving America just yet.
The Producers Program was amazing, we had fantastic instructors and guests from the film world including David Hoberman, Jonathan Hensleigh, Simon Kinberg and more. It was a great learning experience. We even had a class taught by James Franco in which I produced a short film starring Matthew Modine (Full Metal Jacket, The Dark Knight Rises) and Rico Rodriguez (Modern Family). After we graduated the short films were put together into an anthology film called Heyday of The Insensitive Bastards, named after the book the short stories we adapted came from.
My biggest highlight of attending UCLA and arguably my life until that point was winning the Academy of Motion Pictures, ABC, and MTV Future of Film Competition. My classmate Jon Kolkey encouraged me to apply, and so I did. I submitted an essay about what the Best Picture winning film means for society and made a video in which I talked to a Transformer and spoke about creating films with empathy for disenfranchised people.
I was invited to the Oscars, it was amazing. Rehearsing with Charlize Theron (she told me to focus when I tried to speak to her) and Daniel Radcliffe (on the night of the Oscars, I helped fixed his coat). It was Dancy's last year as stage manager, and he introduced me and the other five winning students to everyone that came backstage, I met Ben Affleck, Jennifer Garner, Jessica Chastain, Meryl Streep (her hands are really soft) Kerry Washington who spoke about the power of affirmations, Jamie Foxx, Catherine Zeta Jones, John Travolta, and more.
As if this wasn't enough, Academy President Hawk Koch presented us on stage and said our names in front of the entire Dolby Theater. We were also given a tour of Walt Disney Animation Studios and the Academy's Film Archives. Cameras followed us everywhere.
On the night I handed out trophies for Best Visual Effects (Sam Jackson, Jeremy Renner, Samuel L Jackson and Robert Downey Jr. presented), Best Documentary (Ben Affleck presented) Best Supporting Actress (Anne Hathaway won), and Best Original Screenplay (Tarantino won for Django)
When Ben Affleck won for Best Picture, he bear-hugged me and AJ, one of the other competition winners. Later that night, we went to the Governor's ball, and I told Ben his acceptance speech really meant something to me. And I recall him saying "That speech was for you, it was a long time before Matt and I made it back to the Oscars since Good Will Hunting"
It was a lot. It was too good, I was buzzing for days afterward, euphoric. I was unable to sleep for some days. Little did I know I was experiencing the beginnings of a manic episode – I recall a friend telling me that I was speaking very fast and not making sense. To myself, I was making perfect sense. It even seemed perfectly sensible to stage a fight in a bar to prove I could act and direct in a slave boxing movie that was my thesis.
Eventually, I calmed down. I lost the rights to that script. This is when I realized that it would be best to write my own. So I started working on those projects. Meanwhile, graduation and come around and if I wanted to stay in America, I would need a job. I was lucky enough to land a job at Xbox Studios, who were planning on creating a streaming service for TV shows on Xbox live. It was a really cool job, but I think I was over office work, I was itching to make my own movie. I had gone to the Oscars, that had to mean something right?
Well in a way, I got my wish. Xbox was unable to sponsor my visa, they were shutting down the TV division because more Playstation 4s had been sold than Xbox Ones. I had three months left in America. I was unable to find a job, despite lots of pounding of the pavement. I had no choice than to leave, to overstay your visa could land you a ten years ban from entering the country. So I packed everything of value into my Subaru GT and drove all the way to Canada. I got Poison Oak when I stopped in the Red woods and had some of the best and worst scratching ever.
When I got to Canada, it was more of the same story. I went to a job fair where the makers of the CG animated show Reboot were recruiting, they told me that I couldn't work for them without a permit. I was crushed. I stayed with my little brother in Vancouver for a while, but I eventually thought it best to give him his own space. I ended up couch surfing and met some very colorful characters. Part of couch surfing is the cultural exchange, it was somewhat annoying at first to be bombarded with questions but I ended up enjoying them.
I spent most of my time volunteering for film and animation festivals. I was trying to stay as close to film as possible, and the film festivals were the best way.
I spent even more time doing standup, the Vancouver scene is very much alive, and doing standup gave me something to look forward to.
Then my laptop, hard drive and passport were stolen while I was in an Actors Drop in class. A little-known fact about Vancouver is that there is a huge junkie population. I had made the mistake of leaving my valuables in the front seat of my car. I was devastated because that passport had my ten years visitor visa for Canada.
The only Zimbabwean Embassy in Canada was on the other side of the country in Ottawa so there I went. I paid for a new passport. While I was there, I won a comedy competition was great. I stayed with my cousins while I was in Ottawa, it was a fun time. We made a music video while we were there. Then the Zimbabwean Embassy told me my passport had arrived in the mail. I was happy, though I still mourned my laptop.
Then my Canadian visa was running out. It was a ten years visa but only allowed people to be there six months at a time. My sister bought me a ticket to Zimbabwe. I was going home.
Home had changed. Zimbabwe was going through a lot of upheaveal, the devaluation of our currency meant that new forms of money were created to keep the economy running. People mostly used US dollars, but then the bond note was introduced which was meant to be one to one with the US dollar, but it couldn't be used outside the country. Pensions, savings, investments in banks that were in US Dollars suddenly became bond notes or RTGs overnight. People lost everything.
Most of my siblings had left the country, at home it was just my Mom and Little sister, it was different, things were a lot harder financially. I realized that I had grown up differently than the way my little sister was living. Still we persevered. I was finally back in Zimbabwe, it was time to make the movie I had been talking about for so long. I started writing the script in LA after a particularly hard day of work when I was feeling devoid of purpose. I extrapolated those pages into a full movie. I ran a crowdfunding campaign which picked up some steam. I aimed to raise $70,000 but only raised $6752. I had committed to making the movie, so I decided to pull ahead, using this amount, plus a donation from a friend, my tax return, and a payout from a class action lawsuit from the Focus Features internship I was able to make the movie.
I wrote, acted, directed, and starred in it. Naim Keria was our cinematographer and co-producer. Carine Tredgold was Production Designer and co-producer. Media Matrix came on board as a Producer, they provided most of the equipment rental on a deferred payment plan.
I was fortunate to cast Richard Cosnett from CW's Vampire Diaries, Quantico, and The Flash. I was ready to go, except I need an actor from Australia. I couldn't get him but I decided to forge ahead anyway. It was a tough shoot, I recall in horror the day most of the cast and crew got food poisoning. Still we soldiered on. Eventually, the film was complete. I thought it would took three months, but it ended up taking three years. I screened a rough cut at the Zimbabwe International Film Festival, and it was very well received, I won the Best Director Award.
I was able to secure a grant from the US Embassy to screen the film in the United States and to complete filming, I had yet to film some scenes which were set in Japan. I came back to America in 2018 to screen the film and also to audition for Juilliard and Yale. I didn't get into either school and I was a bit discouraged but I figured I would make a plan. I screened the film at Ithaca College's Finger Lakes Environmental Film Festival and got some good feedback.
Couchsurfing in Vancouver trained me well, I didn't have a place to stay in New York so I stayed with a variety of friends. I had stayed with too many strangers before and that had gone haywire. In April of 2018, I went to Japan and was met in the airport by the crew of a Japanese Show called "Why did you come to Japan" they asked if they could follow me as I went about what I was doing in Japan. I made a quick decision and said yes.
They followed me everywhere. I figured it would be good publicity for the film but at some point, it was overwhelming. Eventually, I just surrendered to their process. I filmed at the Studio of Batman Ninja Director, Junpei Mizusaki. This was an amazing experience. I met him at Tokyo Big Site, a huge conference location in Japan, and he agreed to let me film. I needed a scene of myself working in an anime studio.
I really loved Japan, I couch surfed with a wonderful DJ Tarou Yamada. There were about four other couch surfers at his house and we formed a real bond.
While in Japan, I signed on to Efuru Flowers Flourishing Films for distribution of the film. I came back to New York and immersed myself in the Alternative Comedy scene of the city, as well as the comedy scene at the Creek and the Cave, where you could do up to three open mics a day. This time in New York was a great time for my growth as a comedian, I learned to give no fucks, it really helped to be in that community of misfits. I even had a bit of a nervous breakdown on stage (after drinking coffee and not eating) that led me to discover a new style of performance which is somewhere between standup character and clowning. I also learned that I can never drink coffee again.
I came to LA because this is where I had started and where I figured I knew more people so it would be easier to get a job, I stayed with my college roommates. We had been part of a housing program in Ithaca that was for international students and Martin Luther King Scholars. I stayed with them for close to a year.
In that time, I applied for the very hard to get O-1 Artist visa and got it. So I was able to stay in the US and keep working and exploring opportunities.
The same day I got the visa announcement, I had the terrific pleasure of opening for Maria Bamford when she was running her hour. This was amazing to me, as I had watched a lot of her youtube videos while in Zimbabwe as I was trying to figure out how to talk about my mental health experiences in my comedy. This was a show run by Jason Van Glass at the Clubhouse in Los Feliz.
And there I was back in LA, and getting into the comedy scene here, a part of me missed that New York energy but I was determined to keep that vibe in my performances.
Now I am living in LA finally in my own apartment after a lot of couchsurfing. I am mostly writing TV shows and conquering the PTSD of making my first feature in order to make my second. I love to incorporate postcolonial theory into my writing and experiment with various genres. I do comedy still, in the pandemic it's mostly online. I found myself doing comedy at the Groundlings School and with the Clown based Idiot comedy training. I am a diversity scholar at both.
Covid has affected everyone, what I'm doing is trying to keep creating even if it goes slower on some days than others. Thanks to Covid and another mental breakdown, I learned that I am bipolar. I am feeling a lot more comfortable in sharing my truth and I think that will show in the projects I am working on. I am on medication and in therapy which has been helpful. I just got my first vaccination shot, and I am excited for the rest of 2021.
We all face challenges, but looking back would you describe it as a relatively smooth road?
There have definitely been some struggles, such as having to leave America because of my visa running out. After my graduate school program and working at Xbox, I drove to Canada.
Making a film in Zimbabwe with around $8000 was really hard. The cast and crew really came together. Our initial crowdfunding goal was $70,000, and we raised $6752. I had committed to making the movie so we powered through anyway.
My Father died in 2009 and this meant our family had our backs to the wall financially. It was also hard to lose the person that I grew up looking up to. During our last phone call he told me to "Never stop dreaming'.
Growing up being bullied for having a name that literally means 'goat'. It taught me how to analyze jokes and use humor to deflect hostility.
As you know, we're big fans of you and your work. For our readers who might not be as familiar what can you tell them about what you do?
I express the 'other'. The disenfranchised perspective, the outsider point of view. Growing up, I was an outsider because I had a British accent in a Zimbabwean School. As a young adult, and to this day as an immigrant, I live through that perspective as a black foreigner. I interrogate postcolonial structures and explore power dynamics. I do this in all my writing and comedy.
I love my 'African Dictator' character who makes fun of American paradoxes and hypocrisy.
I explore the line between clown, character and stand up which is an exhilarating space for me because it is a high-risk performance space. It's a unique approach that I enjoy using. I am very proud of having opened for Maria Bamford and performed at the Roast Battle at the Comedy Store hosted by Jeff Ross and Brian Moses.
I wrote a feature about being an outsider who wants to make anime in a colonial high school in Zimbabwe, which I made with roughly $9000 dollars after failing to reach our crowdfunding goal of $70,000. I am very proud of that and winning Best Director for it at the Zimbabwean International Film Festival. I am glad I made that film because I was able to interrogate all the racism that had been festering in our school system at the time. After seeing the trailer, I was banned from going back to my old high school, so I had to shoot at another high school.
Is there any advice you'd like to share with our readers who might just be starting out?
You have to give yourself permission to fail. Perfectionism will not help you. I still struggle with this, but I am at a better place now. If you are planning on making a feature, make sure you are really happy with the script first and take time to incorporate any changes that occur because of budget or production. I flew into things at an alarming speed and barely made it to the other side.
Take care of yourself, your mental health is your greatest weapon in pursuing a career in the arts.
I wish I knew not to expect someone to hand me the keys to the kingdom, I wish I knew earlier that I would just have to go out and make something myself. I would have started a lot earlier.
Contact Info: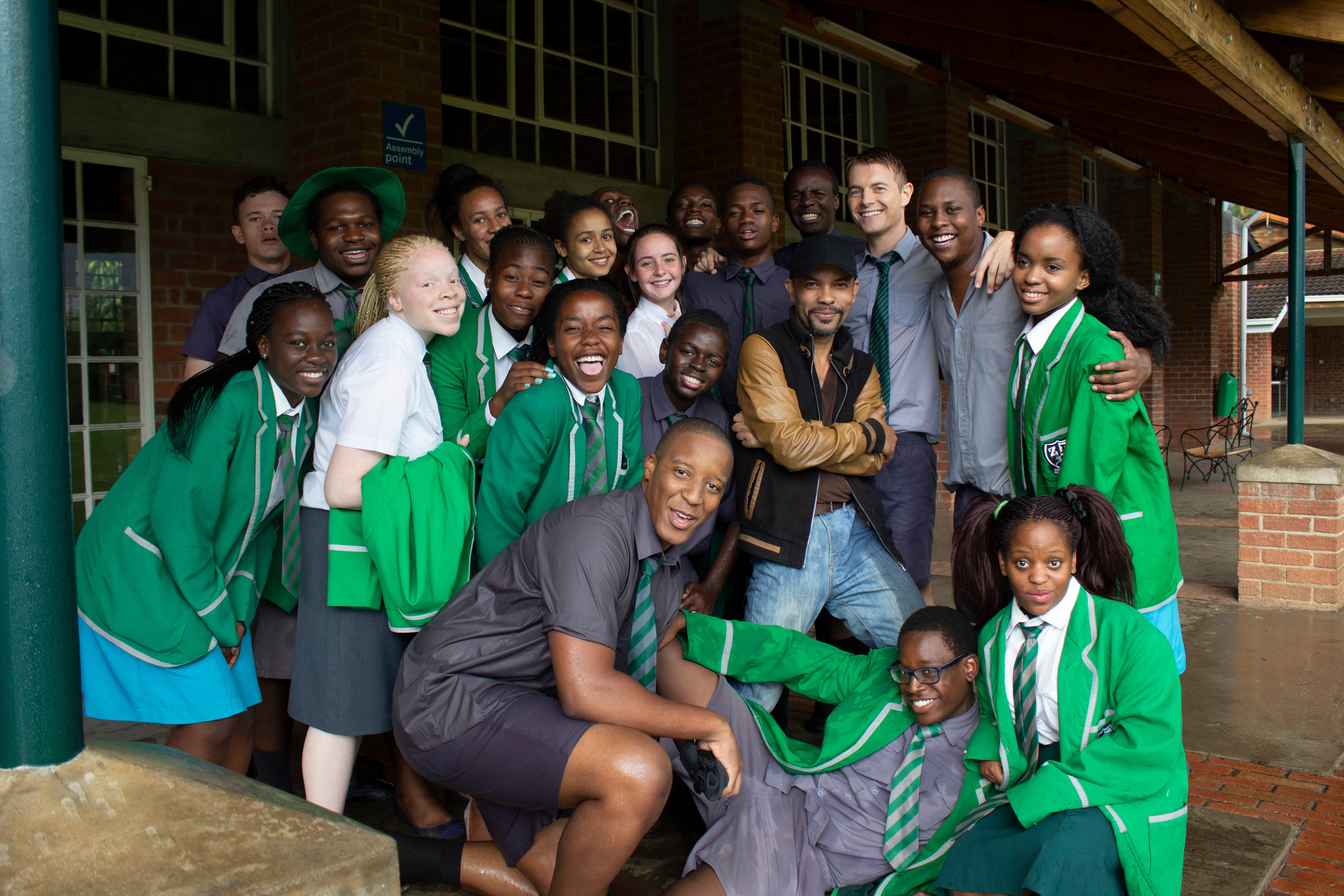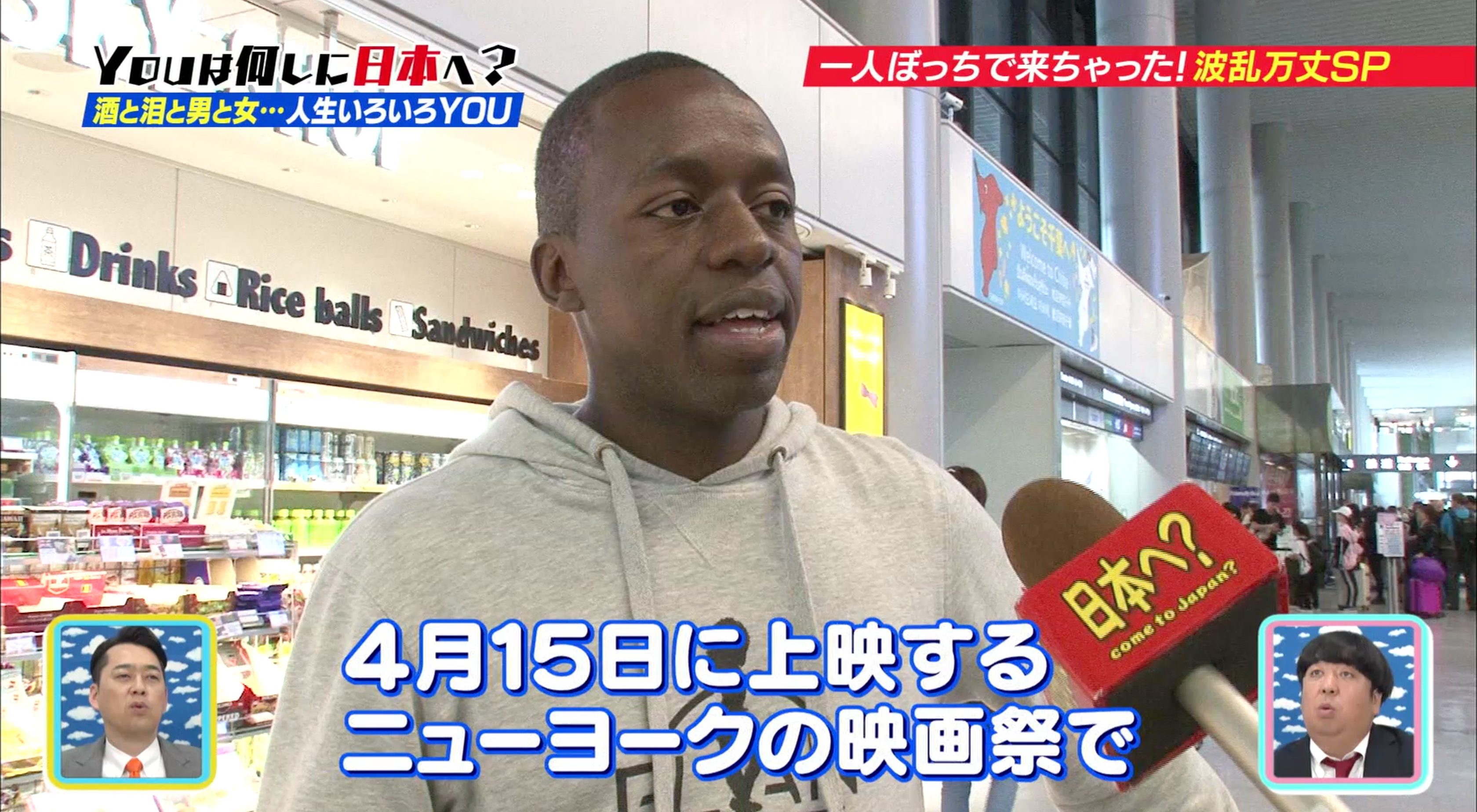 Image Credits
Tinashe Hwindingwhi Nora Chirikure Naim Keriah Zaneta Clarke
Suggest a Story:
 VoyageLA is built on recommendations from the community; it's how we uncover hidden gems, so if you or someone you know deserves recognition please let us know 
here.