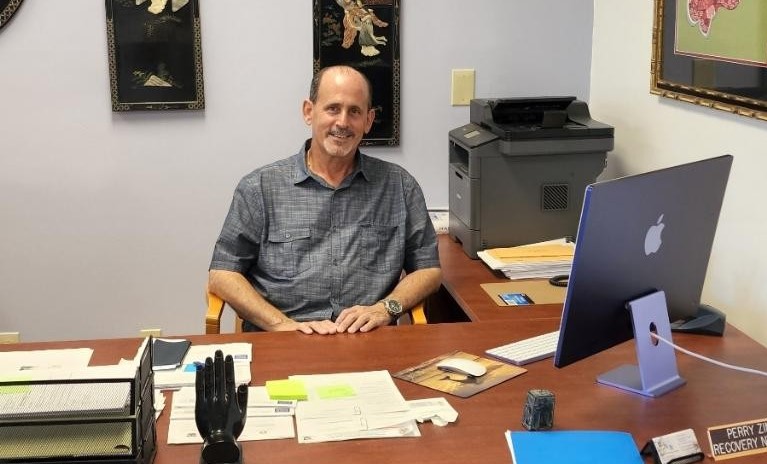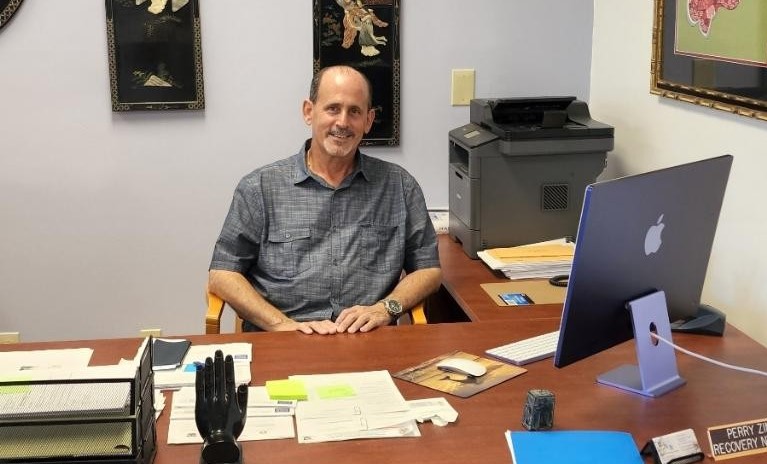 Today we'd like to introduce you to Perry Zimmerman.
Hi Perry, so excited to have you on the platform. So before we get into questions about your work-life, maybe you can bring our readers up to speed on your story and how you got to where you are today?
I grew up in what appeared to be a somewhat typical middle-class Jewish family, however, what appeared on the outside didn't always match the inside. Nonetheless, I did have above average opportunities growing up so I didn't have to take the path I did. I focused more on playing soccer, smoking pot and other extracurricular activities rather than doing well in school, unlike many other friends who had concrete plans to go to college.
In my junior year, I took law class that I really found interesting and participated in a mock trial in class as an attorney. I was excited about the assignment and called my mom to call into school to say I had an appointment and went home and spent all night preparing by reading through some law books get to prepare a script. I went up against one of the intellectual elite in our class and I won.
The win motivates me to work on a plan. I decided to go to a junior college so that I could eventually transfer to a university. I worked full time, worked on my lower division requirements and found school really exciting. Learning was fun and I liked that I was able to choose my classes. I decided I wanted to transfer to UC Berkeley (for my interests in politics and sociology, as well as reputation) and after fighting like hell (due to a mistake in their initial evaluation of my transcripts), I got accepted. Due to my parent's financial difficulties I worked while in school but was lucky to get a higher-paying position as an RA at the International House dorm. I graduated with double majors in political science and sociology.
I went to work as a real estate appraiser in San Francisco after graduation. I was thinking I would take a short break and then go to law school. I ended up getting the position of Manager of the South San Francisco office, the youngest in the Western half of the US. I was at the top of my game when I got introduced to smoking heroin and freebase cocaine by a jazz drummer I was taking lessons from. It was trendy in San Francisco at that time for "yuppies" to smoke heroin and I mistakenly thought it wasn't dangerous since I wasn't injecting it. I crashed and burned after one year and lost everything it took five years to acquire, my job, beautiful North Beach apartment, etc.
I did what is known as a geographic and traveled abroad and lived in Sweden for five years. I also lived in other countries working my way around in a variety of jobs from picking watermelon in Israel, to being a dishwasher in Holland and Greece to a teaching assistant at a local called in Sweden.
When I came back to the US, I had already relapsed and started my addiction again. I tried quitting numerous times in detox and treatment but failed. I had become homeless, gotten arrested twice for possession, and represented myself when my public defender didn't believe in me enough to help, other than recommending I do 16 months in prison. When I fired him, I told him I was not prison material.While in custody, I was able to navigate the politics by reading and writing letters for other inmates that were unable to.
I wrote a long letter to the judge in jail in which I outlined a plan and got a chance to negotiate a deal with the DA for more favorable terms. I was sent to the Salvation Army where I did well for a while. I ended up relapsing and when I was not able to stop my family had enough, I was afraid I would get remanded by Probation so my dad gave me a one way ticked to go to another Salvation Army program in LA, which turned out to be in Skid Row. I spent four months there before going to a transitional program at the Weingart Center where I stayed 11 months. This gave me the opportunity to get back on my feet, save money for an apartment, get help with things like back taxes, warrants, etc. I moved into my own apartment at then of 16 months.
I had a couple of jobs including a high-paying job in real estate appraisal at Bank of America. I was always open about my addiction and recovery so people would ask for help with their family and/or friends who needed drug and alcohol treatment. I got an inspiration from that and my inside view of the system while in jail. While still at BofA, I went to school and got licensed as a drug and alcohol counselor and decided to start my own agency to help get people in jail into treatment for alcoholism and addiction. As a survivor of addiction myself, I felt like it was a calling. I seemed to have a knack for dealing with all the people involved from the client to the family and those involved in the criminal justice system such as judges, DA's and public defenders. I seemed to be able to bridge the gap with my experience, recovery and education.
I started the agency based on drive, inspiration and my own experience. I realized while in treatment how there are a lot of resources but it would be useful if someone could try and tie them all together. The criminal justice system is conservative by nature. When I quit my high-paying job at BofA, I had enough saved to live for one year so that was my window of opportunity. I used to sit in on court proceedings and listen to absorb as much as I could. There was one agency that did what I was doing, however, I obviously couldn't turn to them for guidance.
I didn't get any cases for 3 months. Then I got a couple and then it began to grow from there. Since I did everything myself I was able to learn as I went and I slowly developed a following based on word of mouth. I approached the process it from my own perspective. I had to reconcile all the different perspectives from the client's needs, to the reality of services available, demands of the court and the ability to package it as an alternative sentence so the client got treatment instead of further incarceration. I started my company Recovery Network Resource, RNR in October 2005. 17 years later, we probably get between 100-150 cases per month. We are appointed (hired) by the courts as "an expert" in the evaluation, placement, transportation and case management" of defendants given treatment.
As I mentioned before, it's a calling and I feel as a survivor I have to help people because it's not something everyone can do. Even the most well-seasoned psychiatrist/psychologist can't always get through to an addict. Sometimes, it's as they say in AA/NA one addict/alcoholic helping another that makes the difference. We however are doing what I call a legal intervention and try to give clients the opportunity to use some tools to change in order to clean up their legal mess.
My agency is staffed (I say we are coworkers, they are not my employees because we all have very important roles in the operation) by people that are in recovery and have benefitted from the system. I noticed that it means a lot to the clients, families and courts. We have insight into both sides of the problem that can be helpful to those trying to come up with equitable solutions. We continued to operate full-time during the Pandemic while many in the system chose to work remotely.
We continued to go into the jails to do our assessments, to place people into treatment and transport them to the treatment facilities from the jail. RNR is so busy that Elise who recently retired after teaching children with special needs for over 25 years, has started helping out with our in custody assessments. We receive regular requests from Judges and attorneys for advice, input, etc. After my past, I find their confidence one of the greatest compliments because I never forget what it was like to be on the other side.
We all were at risk and I believe we all got Covid at one point or another. Honestly, none of us ever thought about stopping, we just did what we had to so all of our team made heroic efforts to help people. Our office remained open for drug and alcohol testing while probation and outpatient providers were not. This helped many clients continue with their plan since testing was important. We have homeless clients coming in each week that need help with referrals to drug and alcohol treatment, how to sign up for Medi-Cal, to get appointments with mental health facilities, etc. We are extremely fortunate that none of us had any serious consequences from Covid and that we could continue the work that we believe in and are dedicated to.
I know I have gone on for a lot longer than "the short version" but my personal story is that July 28, 2022 celebrated 24 years clean and sober. My wife and I are homeowners, we adopted a 10 and half-year old boy out of the foster system and we rescue dobermans. I will never get rich off of this work but the rewards are far greater than financial. I get to give back to the universe what I not only took during my active addiction but also what was given to me when I needed help.
My life today is far greater than anything I could have ever imagined 24 years ago. In fact, I decided to go back to graduate school to get a Master's in Social Work, an MSW and just finished my first year at Cal State Long Beach while I continue to run my business, RNR. I decided to do it in order to improve my skills, to get training in mental health which is inextricably linked to addiction and maybe I can even be a therapist one day (an LCSW).
Can you talk to us a bit about the challenges and lessons you've learned along the way. Looking back would you say it's been easy or smooth in retrospect?
My life has been characterized by ups and downs. When I was a young child, my dad was a small business owner and was financially successful for many years. Due to an economic downturn and likely bad decisions, my family lost a custom home that we built over many years when it was repossessed by the bank. Even my father's car got repossessed. I was going to college during that time so I worked full time both in junior college and then when I transferred to UC Berkeley.
Once I graduated from the university I was fairly successful becoming the youngest Appraisal Manager at Sears Mortgage Corp. in South San Francisco only to lose my job when I became addicted to heroin and crack cocaine. I ended up losing my job and began a long downward cycle of going to detox centers (about 12) and treatment centers (4 of them) and relapsed many times. In my addiction I literally lost everything, I came home one day and they changed the locks on my apartment for not paying rent, I became homeless, my family had tried so many times to help me but didn't know what to do anymore.
I had gotten arrested a few times for possession and under the influence and then I was facing five years in prison if I violated the terms of my five years of probation. My treatment was in skid row of LA which is where I finally "got it" I lived downtown for almost 16 months (four months in rehab at the Salvation Army and then 11 months in a transitional housing program at the Weingart Center). Once I had completed this I had to start over completely and get an apartment, I got free furniture from the LA Mission that was donated to recent rehab graduates. I took a simple temp job to get back on my feet and worked my way up the ladder.
Eventually, I went back into my old profession of real estate appraisal for Bank of America but after a number of years, I had "my calling" and was inspired to help other people with addiction that were involved with the criminal justice system. I went to school to get licensed and had enough money saved to last one year and started my business and have never "looked back again." It has been a struggle to "break into" the relatively conservative criminal justice system and I have had to overcome financial challenges due to the fact that 90% of our clients/income comes from county clients and with personnel challenges.
Appreciate you sharing that. What else should we know about what you do?
First and foremost, I am proud of the fact that I came up with the idea to start my agency and had no mentors, guides or other assistance. I had what seems like a divine inspiration. In other words, I used pure drive, determination and a desire to help others and utilize my unique skill set to create an agency that would be the best possible. In a nutshell, we specialize in the evaluation, drug and alcohol program placement, transport (from the jail to the treatment centers) and case management.
I used to go to court and just watch whether it was in the New York Drug Court, San Francisco and Los Angeles. I would take chances and go up to lawyers and ask questions. I called a program placement coordinator at the LA County Public Defenders office to explain my new business, to get feedback, etc.
I have always been pretty good at networking so I made it a point to get to know as many people in related fields as possible. I pride myself on being able to be like a clearinghouse of information that ties the entire process together from assessment, appropriate drug and alcohol placement, getting medical and psych meds arranged ahead of time and understanding the interests of the drug and alcohol programs, the courts, district attorneys and defense attorneys. I have synthesized everything so that I can design treatment plans that satisfy the sentencing guidelines, court concerns and the best option available for clients.
I have never advertised so that our work has been what attracts clients. I am strict about being a "straight shooter" and we take our responsibility seriously. I am most flattered when a District Attorney or Judge refers attorneys' to us because that shows they have confidence in our work. At my company, referred to as RNR, we bridge the gap providing services to clients that are otherwise not being served by collaborative courts or other agencies that work in certain courtrooms. We help refer people for services such as mental health, sometimes is as simple as buying a homeless client lunch, and escorting people to their flight at LAX to make sure they make it home. I even had one case where I had to escort a client all the way back to Amman Jordan. We now get approximately 100=150 cases in a month. Everyone who works at RNR has been through addiction and the court system and is now hard workers, ethical and dedicated to helping people.
Do you have recommendations for books, apps, blogs, etc?
Other than my own internal values, empathy, experience in recovery and practicing the 12 principles of recovery from the AA big book I cannot refer to any specific books, apps or blogs. Practicing music whether it's bass, guitar, drums or Tibetan singing bowls for relaxation and focus.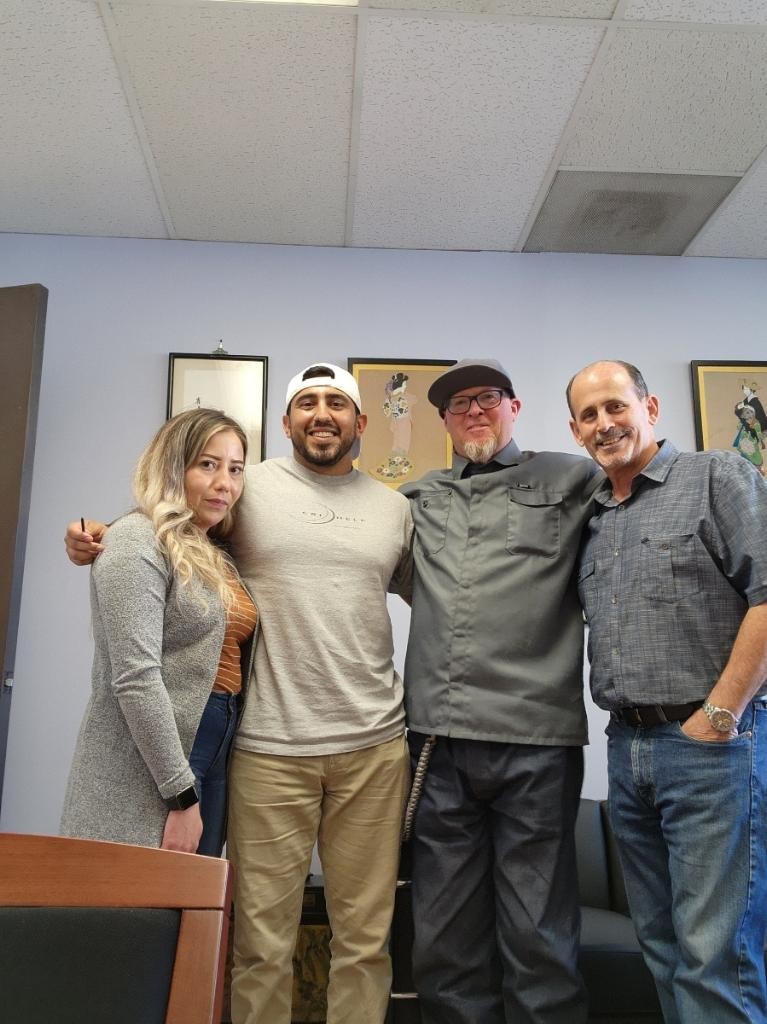 Image Credits
The two pictures of the LA County jail were taking from the internet. Everything else was my personal photos.
Suggest a Story:
 VoyageLA is built on recommendations from the community; it's how we uncover hidden gems, so if you or someone you know deserves recognition please let us know 
here.