Today we'd like to introduce you to Paula Farmer.
Hi Paula, we'd love for you to start by introducing yourself.
Although my current work projects with independent bookstores and participating in the Diversity Equity and Inclusion committees for California Independent Booksellers Association (CALIBA) and the American Booksellers Association (ABA) reflect my love for books, writing and writers, it is only a portion of my personal and professional history. Over the years, I've reinvented myself many times! My journey has taken me to great cities throughout the United States and abroad. It's introduced me to amazing people, both known and unknown who have influenced my world personally and professionally. As a news broadcaster and print journalist, I have interviewed iconic characters like Rosa Parks, Johnnie Cochran and Dennis Archer, the former mayor of Detroit.
At the start of my news career in Dallas, I was an in-house producer and reporter for a radio network. That pivotal first job led way to opportunities to cover events such as the falling of the Berlin wall, the dismantling of apartheid and the infamous Rodney King verdict right from my desk. I was hooked. Eventually, I returned to my hometown of Detroit where I worked for national news networks. As an eager reporter/producer, I took on anything and everything, covering small stories to big, significant stories: School board meetings and newspaper strikes to major court cases such as the Malice Green shooting and the Tanya Harding-Nancy Kerrigan controversy (Remember? It started in Detroit!).
A few years later, although still involved in news journalism, I felt creativity brimming within. As such, I moved to New York, the most exciting city in the world, expanding my writing through freelance journalism and film/theater criticism. There, I worked downtown while living uptown and volunteered at a community video production center in Harlem. I poured myself into self-studying film and benefited from working with other creatives. In New York, I learned about FrancoisTruffau, Jean Luc Goddard and Julie Dash, as well as when best to take the crosstown bus instead of a subway connection at Time Square. I had press credentials for several film festivals, including The New York Film Festival at Lincoln Center and Shakespeare in the Park through the Public Theater. I met and interviewed directing gods Pedro Almodovar, Ang Lee, Mira Nair Wes Anderson, and George C. Wolfe. At one point, l, like many New Yorkers, was wearing many hats. I worked for creative agencies and did some substitute teaching by day but switched gears to work sales and marketing at a friend's store by night. Maybe it was fate or just inevitable burnout, but after twelve years in NYC, I went to warmer weather and new opportunities in the San Francisco Bay Area and often get to take excursions to Los Angeles by proximity. Although the Bay Area is the home base, I relish opportunities to go South, as they say, hitting up friends, favorite eateries and museums from downtown L.A. to Laguna Beach.
It is in the Bay Area where I eventually began work at Book Passage, an iconic bookstore, for several years as staff, now they are a client. Initially, I worked in the Buying Department, then moved into the Events Department, developing special programming focusing on diversity and social justice as well as hosting and moderating author events. It is through the work of curating special programming that I launched panel events discussing topical social issues. The events include a "Toni Morrison Tribute," "Race in America," "Racism in America," and "Immigration in America." These projects continue and feature authors and activists.
Although I continue to write- website content, freelance reviews and feature stories, personal essay projects- I have recently branched out to doing special programming work, hosting/moderating author events and DEIA consulting as my own professional brand and business. This has allowed me to garner clients beyond Book Passage and other independent bookstores, reaching out to individual clients as well as agencies and corporations.
Through all my iterations, the common denominator that drives me is a passion for writing, the arts, and in recent years, promoting discourse about social justice and highlighting diverse voices and marginalized communities. I've gained lifelong skills as a journalist and as a creative. I've surprised myself by acquiring new work experiences that I've come to appreciate and realize I actually thrived in. As long as there are stories to tell, issues to discuss, and interesting people to meet, I plan to write, talk and connect.
We all face challenges, but looking back would you describe it as a relatively smooth road?
It definitely has not been a smooth road. Some of the challenges have been self-imposed, while others were external forces and setbacks. The self-imposed challenges include self-doubt and second-guessing my skills and relevance. Also, making decisions to change jobs and career paths too many times. On one hand, it eventually brought me to a place where I am now and thriving, but I sometimes wonder if a shorter and linear path to this professional place wouldn't have been better on some levels.
The external obstacles include the usual suspects: Sexism, micro-aggressions, outright racism and ageism. Sometimes I was aware of the negative forces at play, but often, especially in youth, was naive to it and how to combat it. I also believe the lack of mentorship and guidance early on in my academics and professional development was a tremendous obstacle. While at times, I had well-meaning colleagues and/or teachers, and supportive friends and family, I don't think I ever had true mentorship when maybe I needed it most.
Alright, so let's switch gears a bit and talk business. What should we know about your work?
I am a curator/moderator of special programming with a focus on diversity and social justice. As my own, relatively new business, I have been working mostly with independent bookstores, organizing programmings such as panel, mini-series and tribute events featuring discussions with authors and activists, but lately, I have expanded to include special projects work with independent and individual authors. My plan is to further expand and develop my programming services and DEIA consulting to agencies and companies.
I am known for creating the now Annual "Race in America" panel event for San Francisco Bay Area bookstore, Book Passage. It launched in 2019 out of what I thought was a need to have a more community-focused event centered around a discussion of race and racism issues in the context of the then political climate and presidential administration. The result was a panel of BIPOC (only) fiction and nonfiction authors and activists. The first two in-store events of its kind garnered a local audience of 150 in attendance. Subsequently, other special programming like it in different forms and with different social focuses have evolved. Additionally, at least for the Book Passage client has moved to a virtual platform with a broader, worldwide reach.
In general, I'm most proud of giving a platform to marginalized groups, lesser-known authors and activists to present important issues and discussions. I am proud to promote BIPOC authors and encourage people to de-colonize their personal libraries. More specifically, I'm proud I took advantage of the extra time the pandemic shutdown unfortunately afforded, coupled with a frustration at my then employer's lack of diversity in author events, and turned it into a weekly Instagram interview series of my own featuring BIPOC and mostly female authors and activists. As a result, that employer recognized a need for change in their business' programming, asking me to develop it. That special programming for social justice reaches hundreds of thousands and it has inspired other such businesses to do the same in their way.
We love surprises, fun facts and unexpected stories. Is there something you can share that might surprise us?
I actually am very camera shy, be it video or still. Many assume I'm comfortable with it because since 2020, I launched my Instagram interview series and have been hosting so many author-related client events online (Zoom). Oddly enough, I'm more comfortable with hosting and/or moderating in-person events and not having to think about what the camera is picking up. The reality is a hybrid of online and in-person is the new normal and not going anywhere.
Contact Info: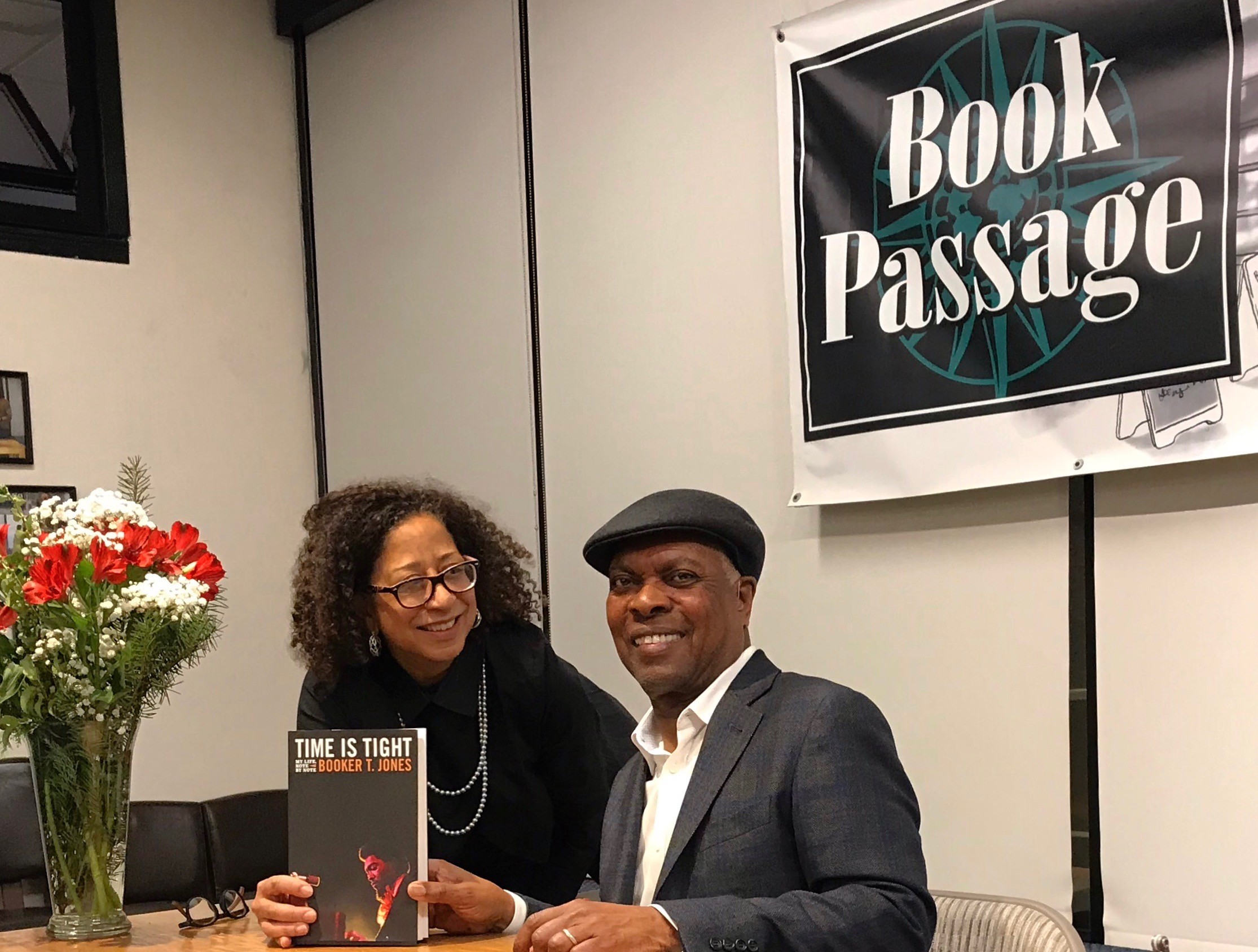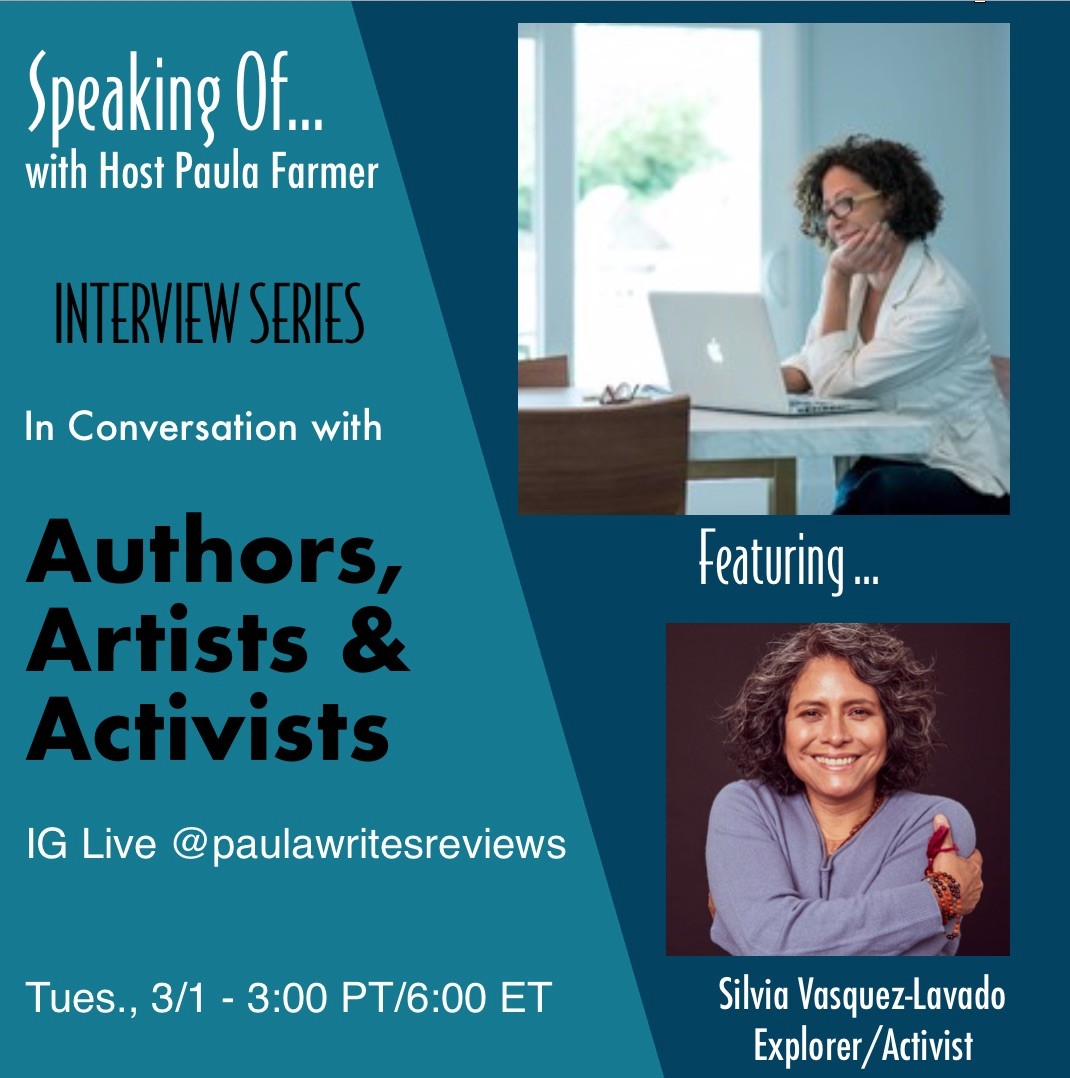 Image Credits
Photo 1 (personal photo). credit- Suzanna Manion; Photo of- Paula Farmer Photo 2. "Immigration in America" Book Passage event featuring panelists (left to right). authors, Carolina de Robertis, Vanessa Hua; Paula Farmer (center) as moderator; Veronica Salazar and Luz Dayana Perez- owners, El Hurache restaurant Photo.3. The "Speaking Of" interview series on Instagram live, with host Paula Farmer promo logo Photo 4. Paula Farmer photo for book review at paulafarmer.com/books Photo 5. Promo for Book Passage's "Race in America" Annual. panel event, curated and moderated by Paula Farmer Photo 6. Publisher's Weekly magazine article (Sept. 3, 2021) featuring California Alliance of Booksellers Mosaic Committee and authors interview. screenshot of Anna Malaika Tubbs (bottom l.), author of The Three Mothers: How the Mothers of Martin Luther King, Jr., Malcolm X, and James Baldwin Shaped a Nation, in conversation with Julie Lythcott-Haims (top l.), Nia McAllister of the MoAD Bookstore (top r.), and Paula Farmer of Book Passage/Silent Water. Productions (bottom r.) Photo 7. Paula Farmer (right) interviewing author and now White House Press Secretary, Karine Jean-Pierre in 2019 at Book Passage bookstore in San Francisco Photo 8. Paula Farmer hosting Book Passage author event, with legendary musician Booker T. Jones
Suggest a Story:
 VoyageLA is built on recommendations from the community; it's how we uncover hidden gems, so if you or someone you know deserves recognition please let us know 
here.