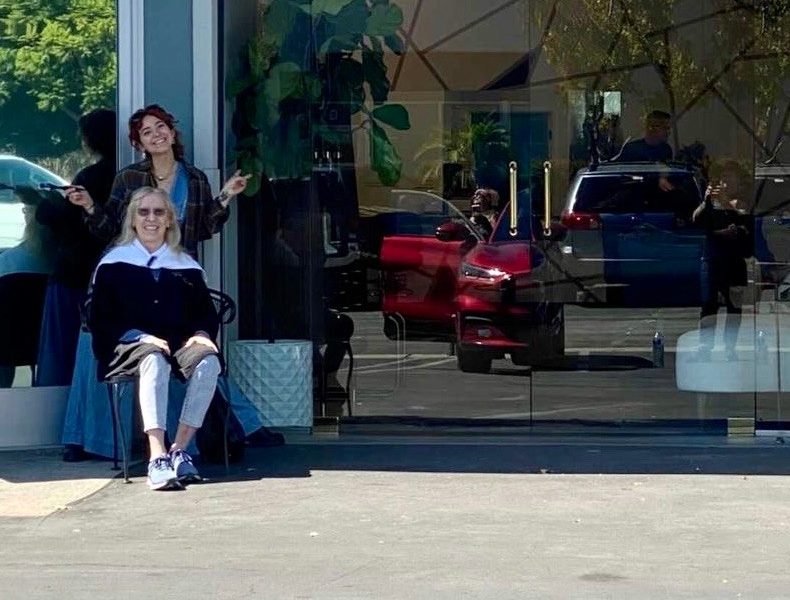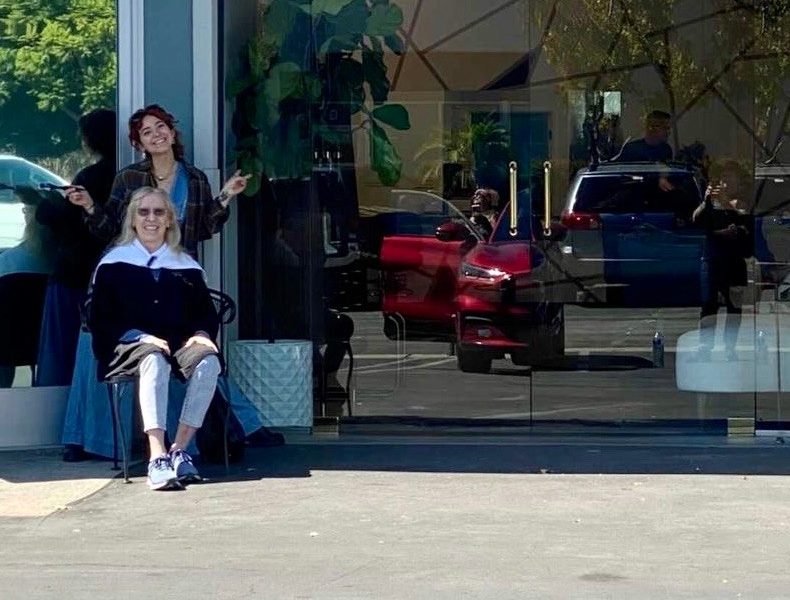 Today we'd like to introduce you to Nikki Olmos.
Alright, so thank you so much for sharing your story and insight with our readers. To kick things off, can you tell us a bit about how you got started?
I consider myself a Beverly Hills hair angel and style guru. I provide my hair services at a salon in Beverly Hills, at home for private clients in the surrounding Los Angeles area, as well as on production sets. My story began with an eagerness to provide for myself, give back to my family and the world. I graduated at an early age of sixteen… I decided learning a trade would give me options in life. Therefore, I enrolled myself at Paul Mitchell the school in Temecula. I fell in love with how wonderful it felt to contribute toward people looking and feeling good about themselves. After I received my license at the age of eighteen, I was very motivated to learn, so much so I found myself commuting and making myself extra available to learn from very prestigious hair artists in the industry. At the age of twenty, I moved to Beverly Hills where I ultimately grew to execute so much of my skills and knowledge. Working with hair is a highly creative outlet for me… it allows me to mindfully meditate on my intentions toward myself and the collective and do it with style and grace. Today I am super thankful to the many mentors and opportunities I have received. I am currently twenty-four and feel I have found my purpose. I find joy in elevating the narrative for those I come to meet through my work and life.
Can you talk to us a bit about the challenges and lessons you've learned along the way. Looking back would you say it's been easy or smooth in retrospect?
As long as you are looking, there is the capability to find beauty in all." A quote I created and engrain in my mind since I was young, this thought motivates me to be my greatest even through obstacles and vulnerabilities.
There is no set path, I really had to earnestly blaze my own trail.
There are always setbacks and in those, I am reminded to be in it for the long haul and reap success.
I have been faced with the challenge of overcoming burnout. When I was near the beginning of building my career in hair, I had less boundaries… as though I was hoping to attract many people, only to discover a realm of over extension. I can't always predict how people choose to approach me… especially when they may need more than I can imagine.
I have since developed my own boundaries. I believe there is a lot of pressure to stay educated, available, and dedicated to a situation I may not be prepared for, yet send it every time. I have noticed in pushing past vulnerability, I too can ensure a client is happy with their hair.
At times I struggled with the thought, "You are only as good as your last client.."
Where one moment I may 100% nail everything about the service for one client, then for another miss my mark. With that in mind, I used to get hard on myself during difficult clients, and in retrospect have come to view these moments as art opportunities where I've gained wisdom perspective and currently expand on my creativity moving forward always.
In conquering my own negativity, I realized I am able to overcome negativity brought toward me from others. Within each negative experience, there lies an opportunity to peel layers from my soul. To balance the chaos, I choose to move toward projecting healing energy outwardly in my relations through sound. Music has and will always be my love language, and go to vice for escaping, meanwhile creating my reality. I am so grateful to have connected with Ana NeTanel, founder of Shakti Sound Bath, along with her community of sound healers. Sound baths use different frequencies to relax the body and mind. Through her training, I have been able to experience myself and others on a deeper level. This practice has positively impacted the way I implement self-love and show up for my business.
I also enjoy time with my cat, Mr. Scully whom fills my heart with so much joy.
Check it out if you would like, here I share songs from my year 2022 playlist, "NUANCE 0222" thus far:
"I Must Not Think Bad Thoughts" by X
"Summertime" by The Sundays
"Music Makes Me High" by The Avalanches
"White Light" by Sidewalks and Skeletons
"In the Morning of the Magicians" by The Flaming Lips
"Difficult" by Aesop Rock & Blockhead
"Pa Pa Power" Cat Power
"Lava" The B-52's
"I Exhale" by Underworld
"Long Time Song" by Amrit Kirtan
Alright, so let's switch gears a bit and talk business. What should we know about your work?
I love to see my work as more than just doing hair. For me, it is manifesting a vision into reality. With that entails tuning into my creative imagination whilst educating how to reach realistic hair goals. I am highly recommended for my specialization in color and hairstyling. I am very fortunate to have worked closely with a mentor by the name of Kristina Tabb, a highly-skilled hair colorist for years. Through Kristina, I was then able to work under Michael Sparks, who inspired my desire to hone down on my styling and cutting skills. When the pandemic closures hit on March 16, 2020 I took space to identify how I wanted to move forward in my craft. In this space, I was presented with many opportunities. One of which I was able to step into my role as a healthy hair consultant through a company by the name of "Modern Nature" (MONAT). This opportunity to sell anti-aging, naturally based, vegan haircare really positively impacts the way I moved and continue to move forward in my career daily. Their complete haircare system of products makes it possible for me to prescribe my clients what they need to precisely target their hair concerns. This vessel of hair therapy through intentional, high vibrational products has and still does open many doors for me.
When I began scheduling time with professionals in salons and in client homes to demonstrate proper product practices, I witnessed true healthy hair transformations while gaining abundant success. Part of that success includes the many connections I was able to make with my community, which includes my present day mentor, Steven Webber, a highly trained stylist educator. I am thankful to access knowledge from such a talented professional who encourages me to architecturally build hair cuts, as well as accentuate an individuals essence through the art of hair crafting and client relations. I appreciate that Steven also supports my vision by doing my hair, which allows me to show up for my own clients refreshed. I am often inspired by the relations I form with my clients in our time together, at times, there are magical exchanges. Therefore, I feel my many mentors along my path are what set me apart. I am most proud of the stability I have been able to maintain since a young age and my motivation to be intentional about what I present to my client's energy-wise – I strive to pay it forward through my work.
How do you define success?
I define success as the pursuit of honor, nobility, grace, respect.
"Success to me is being a good person, treating people well."
When I meditate on success, I visualize it as not having to worry about the bottom line of business. This in turn takes focus off of the aspect of money. I believe currency comes in many forms. I am able to provide my service to someone at no charge if I wanted… because say they were having a bad day or it's their birthday. I can do so without worry of what my bank account looks like, aware that this ripple of kindness may in turn be payed forward. There is tremendous satisfaction in utilizing your success in a visionary way.
I also think success comes in the form of diversification, having multiple sources of income. Especially when that income doesn't feel like work but instead play, where one can gain abundance at leisure.
With that, I am grateful for the consistent, entertaining environment hair provides for me. The flexibility in such a trade creates the space to pull from different aspects of myself that add to my success.
Furthermore, I would not be at my level of success without the support of family, friends, and strangers that trust and believe in me along my way.
I would like to extend my gratitude toward the following:
Erin Hoover – the salon owner at Frankie's Beverly Hills, for giving me a safe, supportive space to do hair and using your magical talent to make sure my gel manicure is on point.
Candice Kumai – for being a mentor to me while supporting my craft. You inspire many women to support women in this industry. Your passion for health through food pours into my life, which drives me to nourish my body the way it deserves.
Amber Miller – for being a friend and mentor to me along my sound healing journey while supporting me and my crafts.
Misty Lee – for mentoring me along my MONAT business. You are always a wise, go to confidant that inspires me to take chances in all areas of my life through hair, art, music, dance.
Ruth Swissa – for being a huge inspiration to me along my skin journey while also supporting my craft and empowering me to step into my power and rise to the occasion.
Contact Info: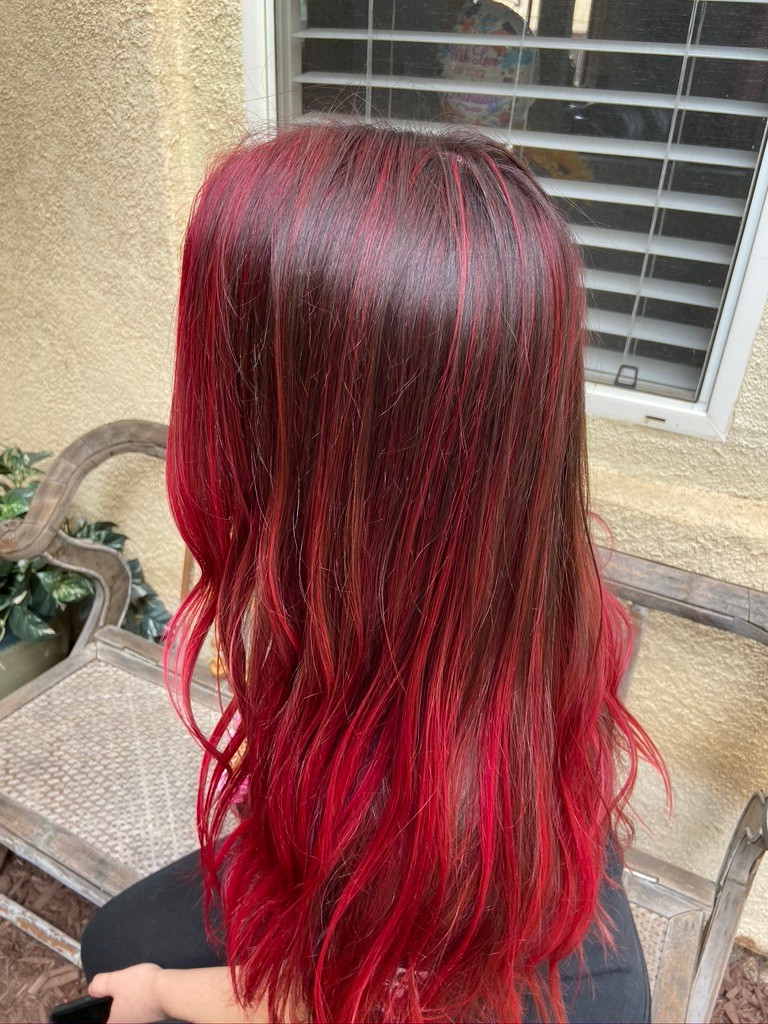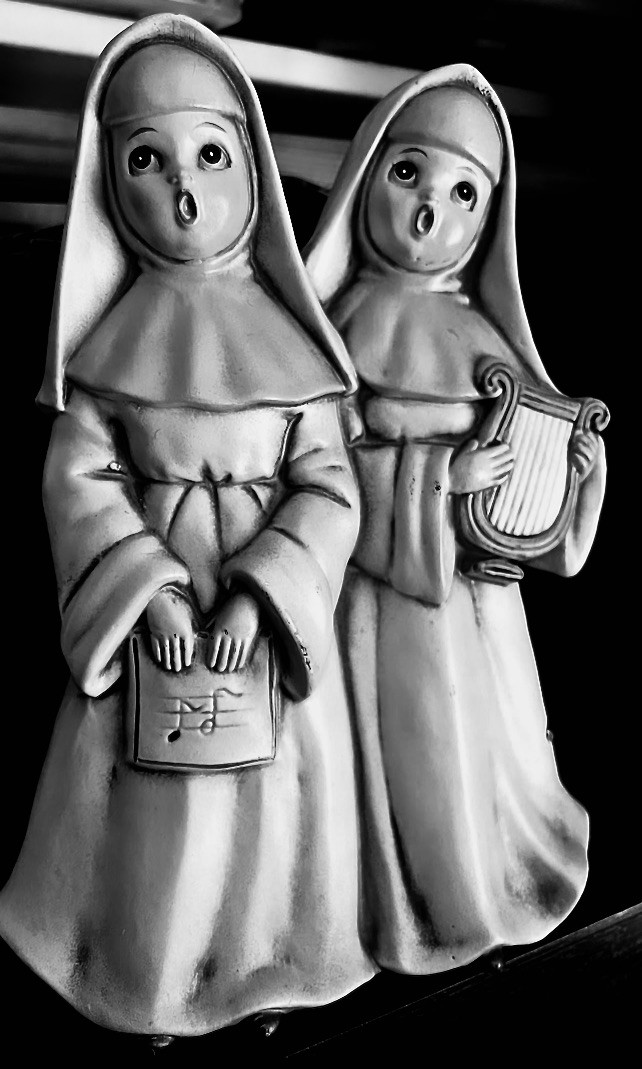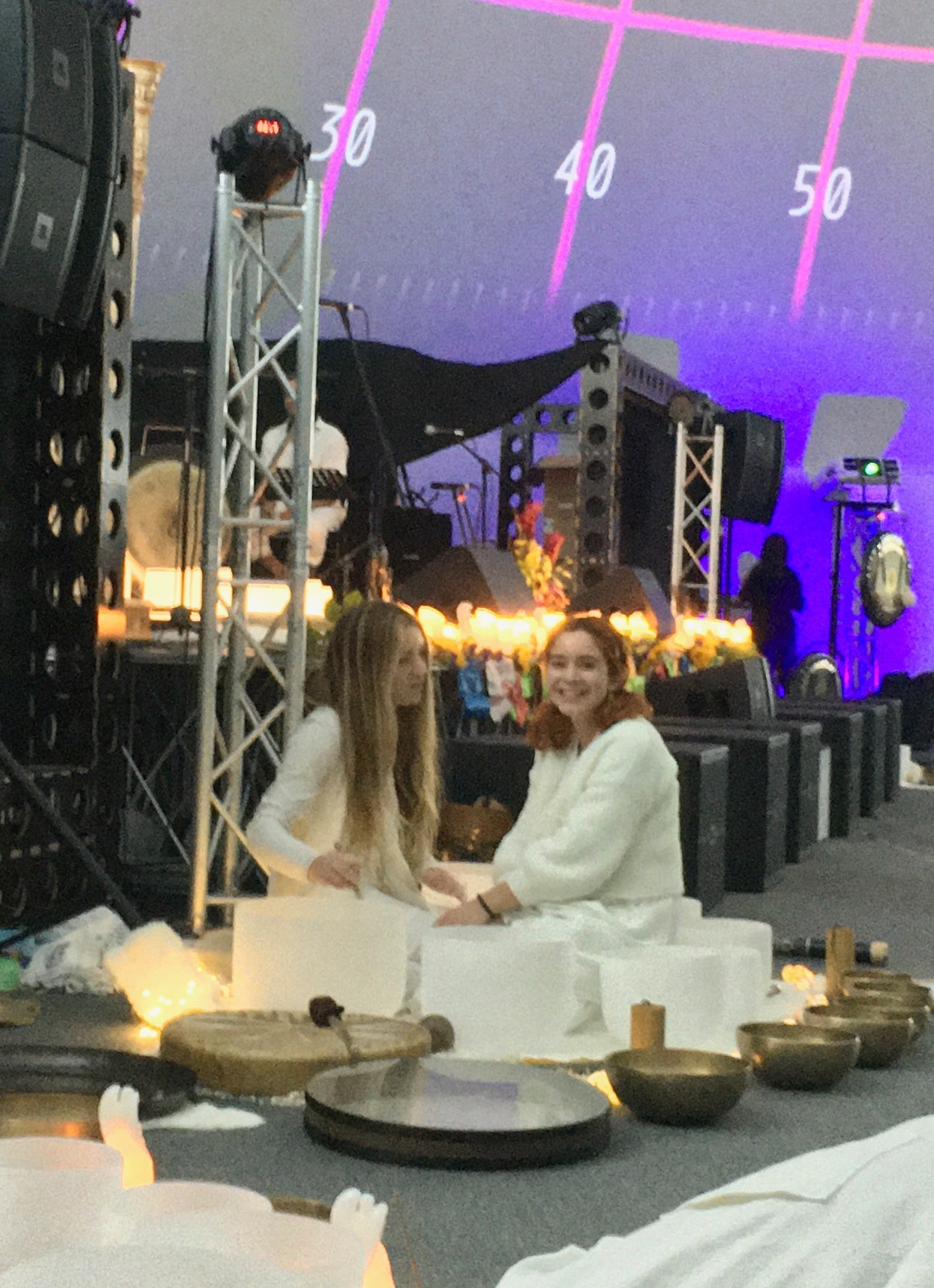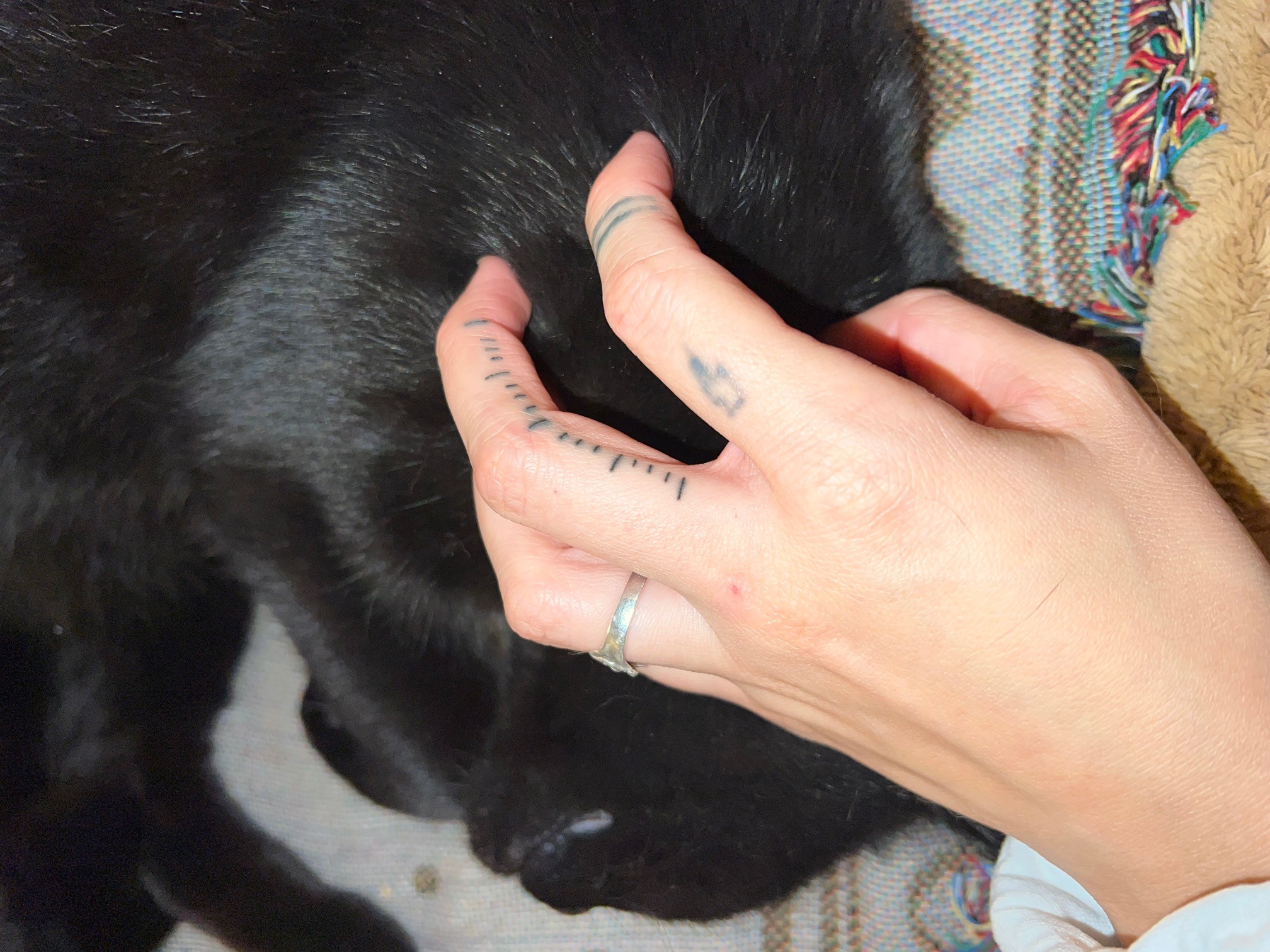 Suggest a Story:
 VoyageLA is built on recommendations from the community; it's how we uncover hidden gems, so if you or someone you know deserves recognition please let us know 
here.