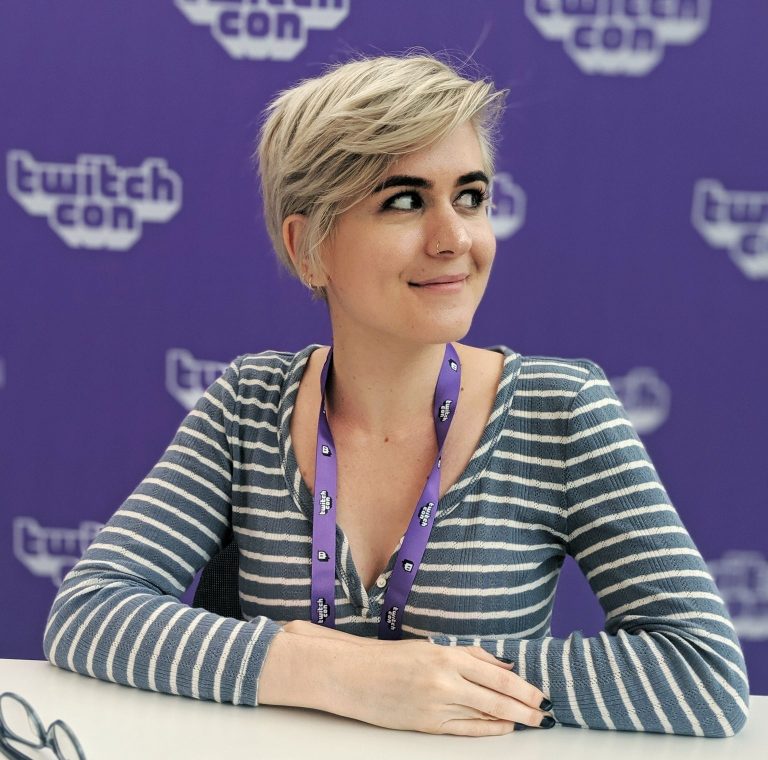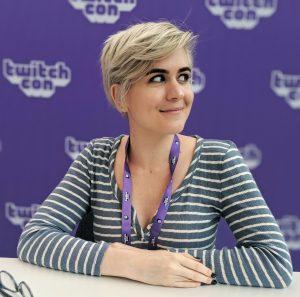 Today we'd like to introduce you to Negaoryx.
Hi Negaoryx, we're thrilled to have a chance to learn your story today. So, before we get into specifics, maybe you can briefly walk us through how you got to where you are today?
Born and raised in LA, I had always worked in the film industry when I was younger (it's what my dad did), but I didn't have solidified career plans or any sort of direction as an adult. I had no plans to become a streamer, to make a career or even a hobby out of it.
I had come off of a rough period in my life, having injured my spine and been on disability for years, trying to figure out where to go and what to do next. My stepdad was diagnosed with terminal cancer and was being treated in various hospitals close to his family on the east coast. I was not doing well financially and was unable to spend as much time traveling from LA to visit him as I would have liked. He and I had both shared a love of video games (he got me hooked on my first MMORPG when I was a teenager!). I remembered hearing about a website called Twitch where you could live stream video gameplay, so I thought it would be really wonderful if I could learn to stream and have someone bring him a laptop to watch in the hospital, so I could "visit" in a way without being able to be there in person.
Unfortunately, I didn't do a ton of research on how to run a Twitch channel prior to getting started, and when I did a few early streams to test out my tech setup, I received a lot of trolling, hateful comments, etc. I didn't want to distress my stepdad seeing people talk to me that way, so I scrapped the idea of showing it to him anytime soon, but I continued to practice streaming because I found I quite liked it (minus the trolling from random chatters that I hadn't learned how to handle yet). The first year was rough – I balanced returning to a full-time course load of college classes at a UC that was 100 miles (round trip) away from where I lived in LA while still freelancing and working whatever gigs I could find to pay the bills. I spent 3-5 hours a day, five days a week just sitting in traffic, commuting to and from campus. And, of course, I was streaming as many hours as humanly possible, trying to grow my channel and make it a sustainable venture to focus on full-time. There were so many days where I felt so drained and exhausted, but I never questioned if it was worth it or not. I always knew the reason I worked so hard to eventually go full-time with streaming: my incredible community. Over the years, I built a wonderful audience of kindhearted, inclusive, caring people to share my streams with, and they motivated me to push through each and every tough day.
In early 2019, I experienced a mix of professional highs and personal lows: I had a clip from one of my streams go viral like nothing I'd ever seen before, and it got turned into a viral meme that's still going strong today (thank you, TikTok). My channel's viewership skyrocketed and I had no clue how to handle it or keep up. Right as I was overwhelmed with processing the massive amount of overnight growth my channel was seeing, the unthinkable happened: my stepdad passed away. The rest of the year is a blur. I know I accomplished lots: I became a Twitch Ambassador, I started hosting live events, including Twitch's E3 coverage that year. I attended movie premieres and booked my first lead role in a video game (Cook, Serve, Delicious! 3?!) and did countless other wonderful things, but much of it was in a haze as I processed a loss that affected me so deeply. Sometimes when I look back on it, I don't even have memories from some of the biggest things I did that year because I was struggling with grief so much that I spent many, many months on auto-pilot. It's with the patience and support of my community that I was able to slowly bring myself back and find a way to cope as I moved forward.
Today, I am continuing to grow my community in all corners of the internet. I am a regular cast member on two weekly tabletop RPG shows on Twitch, I stream four days a week, I host esports and gaming news events, co-host a book club on Twitch called Big Book Energy, host a film 101 show where I teach viewers about film analysis using Amazon's Watch Party feature on Twitch, and I've fallen completely in love with voice acting, with new projects booked and slated to record this year. It's all with a bittersweet undercurrent of wishing I had gotten the chance to share my success with my stepdad; to let him know how much he inspired me and what the simple childhood love of gaming he helped instill in me has led me to today. I have multiple dream jobs that I never even thought were possible, and I wish he were here to see them. Everything I achieve and accomplish, I always do with him in mind.
I'm sure you wouldn't say it's been obstacle free, but so far would you say the journey have been a fairly smooth road?
When I was first starting out, I didn't have any of the right equipment I needed to stream; I had an ailing MacBook with a 0.6 upload speed, neither of which as realistically usable for streaming. I sold a bunch of my belongings (books, clothes, collectibles, even the Macbook!) to afford my first budget PC build. I upgraded the internet and set up shop in the only space I had available to me – a small closet attached to my bedroom. It was tough balancing working, going to college, commuting long hours, and trying to grow this my little Twitch channel into an actual small business, but the technical bumps and hiccups paled in comparison to the struggles I experienced with mental health along the way. I try to be as transparent as possible with my audience in regards to mental health to help de-stigmatize it, but it still feels uncomfortable and vulnerable to share how much of a toll it took on my mental health when my stepdad passed away in 2019. I had never experienced such profound grief before, and it was incredibly difficult to navigate having a full-time job where I was supposed to create entertaining, engaging content live on the internet, interacting with viewers in real-time while playing video games. My job is to facilitate a fun and engaging environment while gaming, two things that I found virtually impossible to do while in the grips of such strong grief.
I took on way too many gigs during this time, saying yes to every opportunity that came my way because I was so scared that if I passed on anything due to my mental health failing, the opportunities would dry up and by the time I was better, I'd be irrelevant. It feels oddly vulnerable to say it so plainly, but that's how it felt like everything was now or never. I care deeply about my audience – after so many years spending five days a week chatting with the same group of people, you get to know each other quite well, and in the case of my community at least, we became a family of sorts. I struggled with feeling like I was letting them down by needing time to grieve and process privately. All of this bubbled to the surface and I became incredibly burnt out. I struggled to create content, to attend events or feel passion or motivation for anything. Finally, I started seeing a wonderful therapist who helped me get through what ended up being one of the toughest points in my life. I am so grateful that my community supports me and knows how important my mental health is because they ended up being my biggest cheerleaders throughout the entire process as I worked to get better.
Thanks for sharing that. So, maybe next you can tell us a bit more about your work?
I stream video games four days a week, live on my Twitch channel. I love horror, simulation games, and single player story-driven games with strong characters. I'm known for having honest, emotionally vulnerable responses to video games and for having a kind, welcoming community of viewers. I am most proud of my community's charitable efforts – since 2018, my community has come together to raise over $200,000 for various charities! Some of our favorites to work with are St Jude Children's Research Hospital, AbleGamers, and WWF Australia. Our motto is to "leave the internet better than we found it," and I use that phrase as a guiding principle for all the work I do.
In addition to streaming on my own channel, I'm a cast member on two different tabletop RPG shows (if you're unfamiliar, picture a livestreamed version of Dungeons & Dragons!) that are both broadcast on Twitch every Tuesday; Witchcraft & Wizardry on the Tablestory channel, and Salt Bay: Court of Thorns on Saving Throw Show. I am also a voice actor; you can currently hear me as Whisk in Cook, Serve, Delicious! 3?! and a few other yet to be announced projects. In an industry that often has the public perception of being filled exclusively by raging, hyper-competitive esports-playing male gamers, I think what sets me apart is my commitment to being kind and emotionally open with my viewers. We play games that tell stories, evoke emotions, and allow us to better connect with one another. My hope is that this won't set me apart in the future and that gaming as a whole will shift to being more inclusive, kind, and welcoming to players of all backgrounds.
We'd be interested to hear your thoughts on luck and what role, if any, you feel it's played for you?
I don't think I believe in luck, personally. I remember hearing once that "luck is when preparation meets opportunity," and that's the closest thing I've heard to explaining luck that feels right to me. I've definitely had times where I wonder how different my career would look today if it weren't for one silly clip of me reacting emotionally to a rabbit getting shot in The Last of Us going viral. I think some would look at the experience of going viral as being a stroke of luck, but I'm not so sure if that label feels right to me. It certainly feels like the stars align when you work hard to create good content, have a moment that showcases who you are in a way that's emblematic of the rest of the content you create, and it picks up traction once shared online. Am I describing luck? I genuinely don't know, you tell me I guess!
Contact Info:
Suggest a Story:
 VoyageLA is built on recommendations from the community; it's how we uncover hidden gems, so if you or someone you know deserves recognition please let us know 
here.