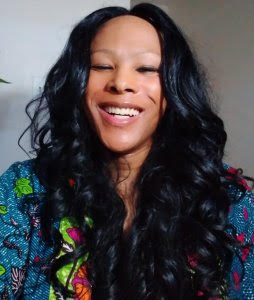 Today we'd like to introduce you to Nahshon Dion.
Hi Nahshon, thanks for sharing your story with us. To start, maybe you can tell our readers some of your backstory.
As a pre-teen, I was my family's scribe and lector, reading, and writing for my illiterate grandfather, blind grandmother, and dyslexic mother. Raised by a single mother in Pasadena, drive-by shootings and gang violence jolted me daily with fear. I soon realized the power of a SONY camcorder as it changed Los Angeles and the nation. Waking up on March 3, 1991, I was horrified and watched in disbelief on the local news as Los Angeles Police officers brutalized motorist Rodney Glen King, a life-long family friend. For several months, I had a front-row seat to the aftermath of his beating, which played out in my front yard and driveway. At age thirteen, during the 1992 LA riots, even though we lived fourteen miles north of the destruction in LA, Mom didn't let me out of her eyesight. Witnessing an exploitative power imbalance and community residents' struggles forced me to adopt a critical view of the world. The 1992 LA riots and the 1993 Pasadena triple Halloween murders inspired me to write an essay on community improvement, which merited my first writing award from Discover card.
Growing up in "the backyard of Hollywood" in Pasadena, I fell in love with the magic of stories on TV and film. Inspiration appeared at age fourteen when my high school drama class took a field trip to visit a live TV show taping of the sitcom Family Matters. Behind-the-scenes activities of crew members intrigued me the most, an impression that later inspired me to pursue TV and film production. My career trajectory accelerated in 1996 after meeting the late rapper Tupac Shakur at my senior prom. I told him, "I'm Brenda's baby," in reference to his rap song Brenda's Gotta Baby. I then asked Tupac about opportunities in film and video production. Tupac referred me to Tracy D. Robinson, the founder, and president of Look Hear Sound & Vision Productions, producing his music videos. Following my graduation, I interned at Look Hear productions. While attending California State University, Los Angeles, I also worked as an extra on Moesha and The Steve Harvey Show TV shows.
In March of 1997, while attending the VIBE Magazine Soul Train Awards after-party, I heard the gunshots that ended rapper Biggie Small's life. That was my first brush with gun violence and a front-row seat to black men using each other as shooting ranges. In hindsight, at that age of 18, I brushed off the memory that I had been near a murder. I was too busy enjoying myself, not realizing that gun violence would be a recurring theme in my life. That summer, I was a production assistant for Master P's film Da Last Don, and, a late-night comedic production, The Keenan Ivory Wayans Show. My supervisor was Shauna R. Garr, a development executive at Buena Vista TV who discovered new talent and nurtured writers.
I'm sure you wouldn't say it's been obstacle free, but so far would you say the journey have been a fairly smooth road?
During the summer of 1997, for a 19-year-old, my future seemed promising. I had put college on hold and had purchased my first car. While living out my dream of working in the entertainment business, everything abruptly changed for me on July 3, at Jim Thorpe Park in Hawthorne. There, I survived a brutal assault at the hands of my passenger, Ricky Laverne Marshall. After a surprise attack in my car, we fought and struggled for control over his gun. That ride almost cost him his life and mine. We both ended up at Robert F. Kennedy hospital with gunshot wounds. While wearing the handcuffs that Marshall forced on me, despite my state of shock and confusion, I positively identified him as the shooter to the Hawthorne Police, and he was arrested. That Monday, despite the gunshot injury and my left arm in a cast, I returned to work, which served as a good distraction. I assisted British Producer Charlie Parsons (creator of Survivor reality TV show). At times, I felt that since my left arm was inoperable, I would be fired, but I was promoted as assistant to British Executive Producer Michael Davies at Buena Vista TV (Walt Disney). That role allowed me to attend developmental meetings for pilots and TV shows in production. At the young age of 19, Michael Davies pulled back the curtains and allowed me to watch the development and creation of Hollywood magic.
Months later, at Marshall's criminal trial, he claimed the gun and handcuffs that he used against me were mines. The Jury couldn't determine who owned the gun and handcuffs. Marshall was found not guilty because we both sustained gunshot injuries in my car. I was furious at the Jury's verdict but had to accept the flawed American "justice" system, which left me erupting with volcanic rage, hopelessness, and righteous indignation. However, during a separate trial, months later, Marshall was convicted for sexual assault on a child under age fourteen and was given a prison sentence until 2036. He's eligible for parole this year. Still, his subsequent acquittal for the assault against me and minimal family support and understanding years later led me to a downward spiral of self-harm. Unanswered questions raged. Why did he choose me, and more importantly, why was there no justice for a person like me? For years, I wanted Marshall's head and limbs in my lap. "Rage" doesn't describe my former feelings. I always felt like If I could've shot Marshall several more times that night, I would have. But he escaped from my car. Before then, I considered myself fortunate to have escaped gun violence. But I endured the same "rite of passage" and celebrated gun violence culture that thousands of Black males and several family members have. Marshall's assault provided an instructional front-row seat to an ongoing, ever-present shooting range and forced me to learn to adapt to and detect malicious and predatory behavior.
Despite mental health challenges and unrelenting rage from the vicious assault, I still gained employment and was also production coordinator for Russell Simmons' TVshow One World Music Beat. In 1999, I assisted writer, director, and filmmaker Stanley B. Clay. I also joined the Screen Actors Guild and was signed with Dragon Talent agency, and was cast in a national Nintendo TV commercial. In 2000, my former supervisor Garr arranged an interview for me to work on the feature film How High, which starred her client, rapper Method Man. Although I wasn't hired for the film, Garr was still supportive and looked out for me. She believed in me. In 2007, I reunited with filmmaker and talent manager Shauna Garr. I worked as a production coordinator for her on her documentary, 1 More Hit. After sharing the complete and graphic details with Garr about my near-death experience in 1997, she encouraged me to start writing. Garr's advice propelled my artistic career in a different direction. My journey has been far from a smooth road, its been riddled with bullets, shell casings, and stained with blood.
Thanks for sharing that. So, maybe next you can tell us a bit more about your work?
I'm a Black-American, writer, Transgender, and disabled. My development as a writer and teaching artist stems from a keen ear for underrepresented voices within the LGBT community, victims of gun violence, and other marginalized voices. After relocating to New York in 2013, I started writing about my experiences in various workshops and became a published writer in several anthologies and journals. My literature and art reflect the harsh realities of broken communities from a personal standpoint, survival at any cost and its subsequent consequences, and triumphs over struggle. 
Also, my former supervisor and filmmaker, Shauna Garr of SIX AM LLC, began reviewing and advising me on my artist grant applications. She wrote me several letters of recommendation stating that my creative material warranted attention from the artistic community and would receive attention from the community at large. "You found your road! I'm so happy for you. You're going for Grants at the right time – so many billionaires on this earth and more foundations than I've ever seen before. Go for it, Nahshon! Get your fundraising on."
Once I started receiving funding, I began writing Shootin' Range, a memoir, and a coming-of-age story of hope. The book is based on my life in LA and a life-threatening assault I survived in 1997. Shootin' Range is my journey to self-respect, showing resilience in the face of state violence and gun violence, the full expression of my humanity. Shootin' Range isn't a traumatic story it's a memoir that also expounds on the anti-femme, anti-trans, anti-queer, and anti-Black sentiment that I continue to push against in my existence and storytelling and community. To be regularly subjected to violent and traumatic incidents, and by extension, an environment of violence, i.e., The shooting range, severely damages your self-worth and can cause you to embrace a victim mentality and become an unwitting contributor, whereby one may inflict harm upon oneself via self-destructive behaviors. When this happens, it takes a combination of reaching a breaking point, harnessing self-determination, and finding a sense of purpose to escape the shooting range. For so many, it's nearly impossible to escape. The book is my escape story and renders a tale of personal survival and growth while illuminating challenges faced by LGBT youths when targeted with rejection, discrimination, and violence. My literature affirms my humanity, and encourages others to transcend survival to seek healing. I confront marginalized people's erasure by recording diverse history and demonstrating how an underdeveloped skill can later be nurtured and used as a change catalyst.
In 2016, I used an excerpt of Shootin' Range and applied for Lambda Literary's emerging LGBT writer's workshop. Distinguished Professor Sarah Schulman selected me for a course in nonfiction. Schulman (author of twenty books) mentored me on Shootin' Range and provided editorial feedback. Writing has given me a platform to explore opportunities and reinvent my life after a traumatic upbringing and a vicious assault. Sharing my background ultimately challenges the "American hero" concept and provides a voice for unheard-of communities. Without visibility and representation, we alone are often held accountable for injustices perpetrated against us. Shootin' Range reveals the fissures in society and the leap from containment to expression. In daring to be visible and heard, I invite others to share their story so that they can also reach their greatest potential.
As an artist, I hold the dual role of activist and actively confront bigotry and hatred on all levels. In the U.S., widespread bigotry, erasure, and hatred escalates violence and denies fundamental human rights to African Americans and the LGBT community. Policies and laws challenge our morality and commitment to this country. In 2021, over fifty fatalities of mainly Black trans and gender-nonconforming people were reported in the U.S. (deadliest year for transgender and gender non-conforming people in the U.S. on record). Missing from these statistics are those who survived violence fueled by their identities. Since surviving my own life-threatening assault, the visceral compulsion to write helps me cope and create spaces for empathy, healing, and human dignity. I also remain deeply committed to helping others activate their voices using their creative expression of art and providing safe spaces to celebrate the accomplishments and resilience of transgender and gender-nonconforming people.
Is there something surprising that you feel even people who know you might not know about?
As a teen, I also aspired to be a news reporter, a journalist, and a talk show host. People often confided in me as I aged, so I take full advantage of that and am always collecting stories and studying people. I remember almost everything, especially tiny details that others may skip over or take for granted or disregard. And although I don't appear to be, I'm an extremely aggressive, assertive, and highly competitive person. I have a tremendous amount of endurance and am highly resourceful and adaptable. I love sports, especially basketball, football, and soccer.
 I give back when I can. In 2005 for several months, I volunteered at Heal the Bay, an environmental nonprofit dedicated to making the coastal waters and watersheds in Greater Los Angeles safe, healthy, and clean. I also volunteered for the West Hollywood Food coalition and fed the homeless in West Hollywood on Sycamore and Romaine. I'm often a juror for artist grant panels and awards. I also nominate other artists and various people who have done outstanding work in our community for various artist awards and grants. And as a grant writer for over a decade, I have paid it forward by voluntarily assisting dozens of artists and entrepreneurs across the nation with obtaining tens of thousands of dollars in grants and funding. I recently assisted Editor and Writer Todd Hunter founder of Avenue Literary services, in securing a $10k grant from FISERV in Washington DC. 
I'm comforted and celebrate that Marshall has been caged for over twenty-five years. Marshall was a part of my destiny in becoming an artist and writer. Although he set me up, he also set me up for life by creating unforeseen economic opportunities. For over two decades, I've received generous support and funding from dozens of esteemed artists, writers, entertainment and media professionals, organizations, and the United States Federal Government. My artistic journey has been enriched and empowered by arts and cultural institutions, foundations, and individuals. I'm thankful every day to wake up and enjoy blessings that enable me to share my relevant literature. Since 2013, I've been on an epic streak and am the recipient of dozens of grants, fellowships, artist residencies, honors, and awards in various forms of support totaling over $210,000. That has provided ammunition for developing and creating my forthcoming memoir Shootin' Range inspired by Tupac Shakur. My literature shows how Black, Brown, and LGBT youth can reach their full potential and shine with dignity when their rainbow is blurred. 
Support has increased, which provided much-needed ammunition for the range. Last year, I headlined the 5th annual Black Queer Studies Lecture at the College of Staten Island, CUNY. I'm thriving again for the first time in my twenty-five years of being a professional. Despite being disabled, I'm very proud of my accomplishments made possible by several women and a few gentlemen. Even though I'm not employed full-time, I work 12-hours a day and need a full-time assistant but can't afford one. I also love promotions and being my own publicist. On November 2, I hosted a two-hour Zoom panel discussion with several talented artists from across the nation (including Dr. Chen Chen, a poet and 2022 United States Artist Fellow) regarding applying for artists grants. So that I can continue to pay it forward and so more people can benefit from our collective knowledge, I uploaded the footage to my Youtube channel https://youtu.be/lzlxN-JZU8k
The initial internship that rapper Tupac provided me with in June of 1996 is still paying off. In September of 2020, I was interviewed by writer and editor Sheldon Pearce of The New Yorker magazine for his book Changes: An Oral History of Tupac. My former mentor Shauna Garr was correct when she stated that I warranted attention from the artistic community and predicted that I would receive attention from the community at large. All of that has and is happening. I'm currently in the very final editing phases of my manuscript. Once its completed, I will send it to a publisher at Harper Collins who has requested to read it. Although I've lived out my dreams, I'm far from done. My long-term aspirations are to publish my book Shootin' Range and adapt it into a screenplay and create a nonprofit to mentor at-risk youths on creative writing and grant writing. In hindsight, the tricky and treacherous road I traveled down in 1997 with Marshall ended up ultimately being the road to my success. 
Nahshon Dion Biography
Nahshon Dion is a multi-talented, award-winning creative nonfiction writer, teaching artist, creative director, and arts patron from Pasadena, California. Nahshon's literature speaks to discrimination and violence many Black and Brown youth face. She has been published in several anthologies and literary journals. Since 2013, she's been the recipient of dozens of grants, fellowships, artist residencies, honors, and awards from across the nation totaling over $210,000 that provided ammunition and support towards developing her forthcoming memoir, Shootin' Range. Nahshon's existence and resilience show how marginalized youth can reach their full potential and shine with dignity when their rainbow is blurred. As a grant writer for over a decade, Nahshon has paid it forward by voluntarily assisting dozens of artists and entrepreneurs across the nation with obtaining tens of thousands of dollars in grants and funding.
Contact Info:

Image Credits
First photo by Nahshon Dion Second photo by RW Spooner
Suggest a Story:
 VoyageLA is built on recommendations from the community; it's how we uncover hidden gems, so if you or someone you know deserves recognition please let us know 
here.