Today we'd like to introduce you to Miss Karissa B. "Baby WestCoast".
Alright, so thank you so much for sharing your story and insight with our readers. To kick things off, can you tell us a bit about how you got started?
When I was three years old, I was inspired by watching Michael Jackson & Jennifer Lopez music videos on youtube. I would try to copy the choreography in their videos. My mom saw that I loved dancing, so she had me join a local dance studio at four years old. After a few months, I was offered to try out for dance competitions where I then did hip-hop solos and hip-hop group competitive dancing.
I always wear a glove on my right hand to represent for Michael Jackson during all my performances and a bandana at times to represent my swaggy style.
At the age of five, I was offered to join a hip-hop dance crew of ages 8 and under in Los Angeles. I enjoyed traveling and performing for about a year but then favoritism and bullying came to light after I was receiving recognition from the crowds at events. For my end-of-year performance, I was told by my dance teacher that I was not good enough to continue to stay with the team and that I needed to work on some things. Again I was only five years old. I did not understand why she kept me for so long but then told me she didn't want me. I was hurt and sad because I didn't get to see my dance friends anymore. My mom told me it was okay and encouraged me to keep dancing. I then decided I wanted to become a freestyle dancer where I could express myself and my own moves in my own way through music.
I started to attend dance events and would dance in front of large crowds. I would dance in cyphers and do dance battles with the adults just for fun. I started my social media page at five years old so I would post videos of me dancing. I use to always tell people " I just like to make people smile when I dance". I enjoyed the compliments and motivation that the dancers would give me. I was then noticed on my Instagram profile and got offered to be in a music video for Hip Hop Artist Tyga ft. International Artist Leck from France. After being on set for more than 10 hours and not once was I tired, I knew I had a passion to dance and entertain for the cameras.
At the age of six, I started networking at events with many dancers, choreographers, film directors, and producers in the entertainment industry. I trained and attended several master classes with various dance instructors where I got to learn different styles of hip-hop. I got an opportunity to do some training from my big dance brothers Season 1 winners of America's Best Dance Crew "Jabbawockeez" where I spent 8 hours for 3 days of intense dance training and then later got to perform at the Luxor Hotel in Las Vegas, Nevada. I remember sitting in a circle with them and they told us that even if someone is dancing bad, don't hate, just appreciate it and it's okay to join them and dance even when it's silly. It's all about positive energy and just be yourself and have fun. I also got the opportunity to learn and train with Season 2 winners of America's Best Dance Crew "SuperCrew". It was an amazing experience and I will never forget sharing the stage with them!.
At the age of seven, I was then noticed by Michael Chambers a.k.a "Boogalo Shrimp" from the 1980's movie "Breakin" who wanted to train me in some dance styles. Popping, Locking, Breaking, & Freestyle. He then referred me to freestyle artist Nocera where she booked me to perform on stage for the Freestyle Festival at the Queen Mary in Long Beach, CA with over 15,000 people in attendance. Shortly after, I had the opportunity to dance with Atlanta, GA Artists Arrested Development on stage as well.
My journey continued after that concert, I started to get noticed even more and had the chance to perform for many old-school, freestyle, & hip-hop legendary music artists. I had the opportunity to also dance in some of their music videos. I was always known as Miss Karissa B. until West Coast royalty UNC Snoop Dogg actually named me "Baby WestCoast" not knowing that I would take what he called me when he met me at six years old in his dressing room having a dance battle after we just got done from performing on stage for the Kings of the West concert. Ever since then, the hip hop artists and their management that were there started calling me that and it kind of just stuck with me. Thank you UNC Snoop for always supporting the youth and always having time to conversate and dance with me when we see each other. I love you!
At the age of eight, I decided to try and rap for fun. I was inspired by West Coast rapper Tupac Shakur. I loved that he was a poet and I decided to try and write some of my own songs. One of my favorite books from him is called "The Rose that grew from Concrete" I kind of drew my inspiration from real-life events that happened to me. I like spreading positivity and inspire the youth through my music. The first time I went into a studio, I was excited because I got to actually see the whole process on how a song is made. From lyrics to beats, to engineering, to mixing and mastering. I remember being in the studio for over 7 hours. But overall, I enjoyed it and felt accomplished when the song was finally done. You can check out my first song and music video at 8 years old on my youtube channel Miss Karissa B. It's called "Picture Me Rollin". My other song and music video that was filmed one month before the pandemic called "Fiesta" ft. Mike Dynasty and many other fun inspiring songs & performances on my channel such as "Rappers Enlight", "I'm So Cool", "Dale Duro" & more.
At eight years old, I had the opportunity to tour and rap with Latin hip hop group "A Lighter Shade of Brown" (Rest in Peace DTTX) for the Art Laboe concerts. Artist/Member ODM blessed me with giving me opportunities to show my passion for music and entertainment on the stage. It was an honor and I truly thank him for having me come and rock the stage with him and his team.
I also do acting and modeling and became a brand ambassador for many clothing and shoe brands. I did my first national commercial with "Target". I am part of the Warner Bros. Family where I filmed for WB Kids on youtube. Check out my episode "Looney Tunes Lunch Time Challenge" on the WB kids youtube channel. I have also become a host and interviewer for events, shows, and concerts. I have done short films, psa's and more. I have performed for more than 20,000 people on stage with many legendary hip hop and old-school artists at their concerts. I have gotten to work with Wowee Products, Nike and WSS Shoe store for commercials and campaigns.
I am currently working on a Chicano sitcom show called "The King of Downey" produced by Chicano Hollywood and directed by Moses Medina where we won the best television series for a pilot pitch at the Mexican American Film Festival. Shout out to my Chicano Hollywood Fam!
I have three other projects I am working on but I can't say at this time. But stay tuned.
Artists associated with and/or credited to name a few but not all are included are:
Snoop Dogg, Ice Cube, Mac 10, E-40, Too Short, Suga Free, Bobby Brown, Chris Brown, Blueface, G-Eazy, YG, The Game, Bone Thugs n Harmony, Fetty Wap, Ginuwine, 112, Sugar Hill Gang, Tyga, AD, Ty Dolla Sign, Kurupt, Daz, The Doggpound, Ruthless Records, Deathrow Records, The Zapp Band, Warren G, Al B. Sure, Naughty by Nature, Rob Base, Chubb Rock, Nocera, Trinere, Ray J, Belly, Ceraadi, Nipsey Hussle, LMFAO, Chiquis Rivera, Baby Bash, Frankie J, Digital Undergound, Planet Patrol, Kurtis Blow, The Egyptian Lover, Shannon, Arrested Development, Dj Cli-n-Tel (World Class Wreckin Kru) Disney Meg Donelly, Trevor Flanagan, Shawn Wayans, George Lopez, Travis Barker, Coolio, Kylie Jenner, Paul Rodriguez, Danny Trejo, Cheech, Tommy Chong, Emilio Rivera, Cedrick the Entertainer, Lele Pons, Fat Joe, DMX and too many more to name.
I have put in a lot of work at a young age. I believe hard work pays off. I am so thankful for all the opportunities. I tell people. Work hard, never give up, don't let someone tell you that you can't do it, and always be humble and kind.
Would you say it's been a smooth road, and if not what are some of the biggest challenges you've faced along the way?
The only struggle I had to deal with was when I was only five years old being told by a dance teacher I was not good enough to dance or perform. My mom told me not to listen to the negativity. She told me to do what I enjoy doing and just have fun. She also told me as I grew up there were going to be people who would tell me no one day and that it was okay. That meant that another better opportunity would come around for me and it would motivate me to keep working hard.
Alright, so let's switch gears a bit and talk business. What should we know about your work?
Dancer, Actor, Rapper, Entertainer, Model.
I am most proud of how far I have come in the entertainment industry. I have been truly blessed to meet and work with so many celebrities.
What sets me apart from others is that I have a strong work ethic and I always have a positive attitude and stay positive no matter what, I like to set an example for the youth to let them know that they can do anything they want if they work hard for it. It's also good to have a follow-up skill. In the entertainment industry sometimes it can get crazy and people are always so busy. If someone tells me they want me for a project and months go by. I usually like to follow up so I can make sure they are still interested or if I am available for that project when the time comes. Also, I have self-confidence and I am confident when I want to work on something. This will motivate me to go after the jobs I really want and I can try and explain to that film director, producer or artist why I really would like to work with them.
What has been the most important lesson you've learned along your journey?
Life is so short and we miss things in life because we keep waiting for the right moment or the right opportunity. Be open to growth and be thankful for the opportunities that come your way. Believe in yourself and your passion. Appreciate everything you have today your family, your friends, people who care for you.
Contact Info: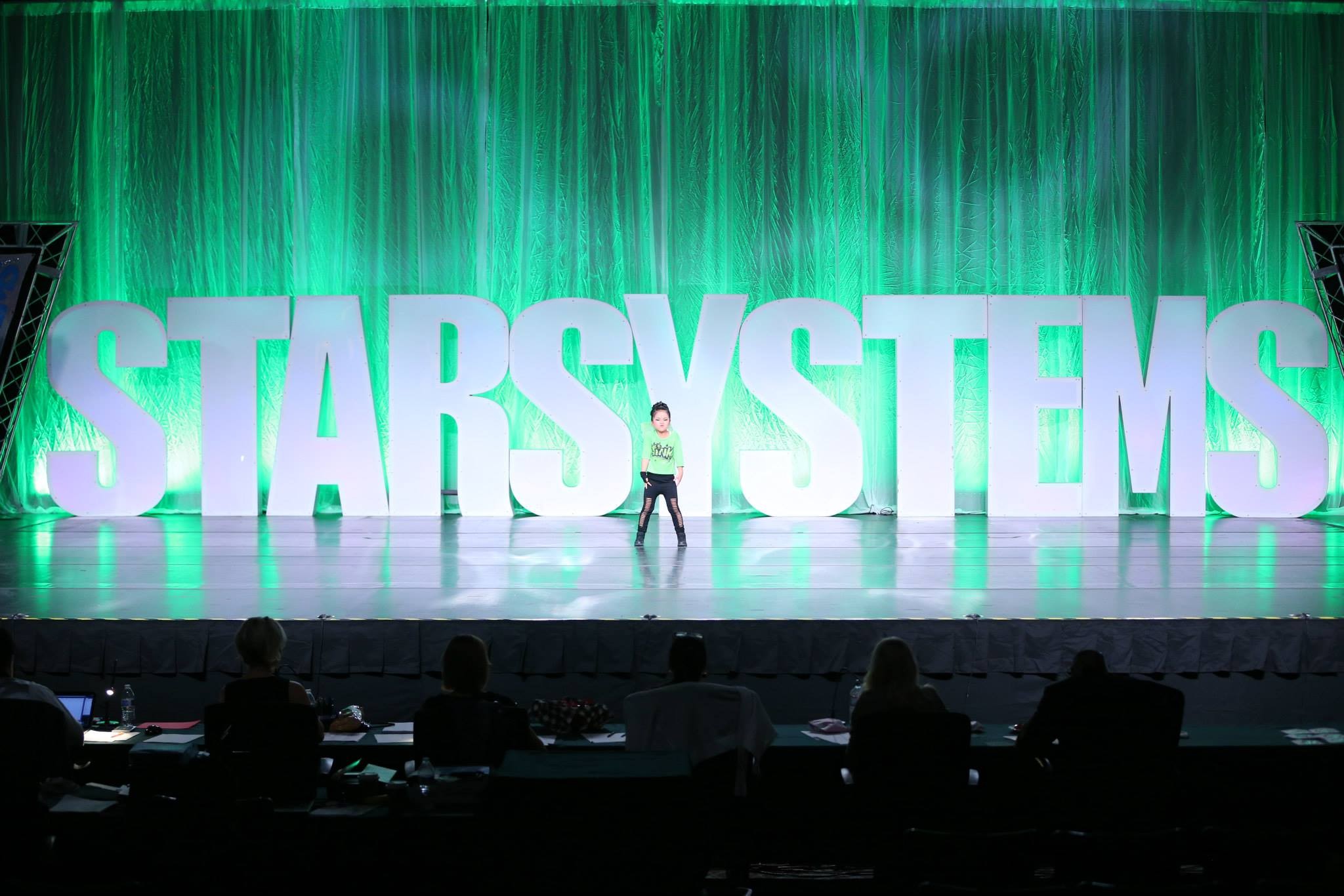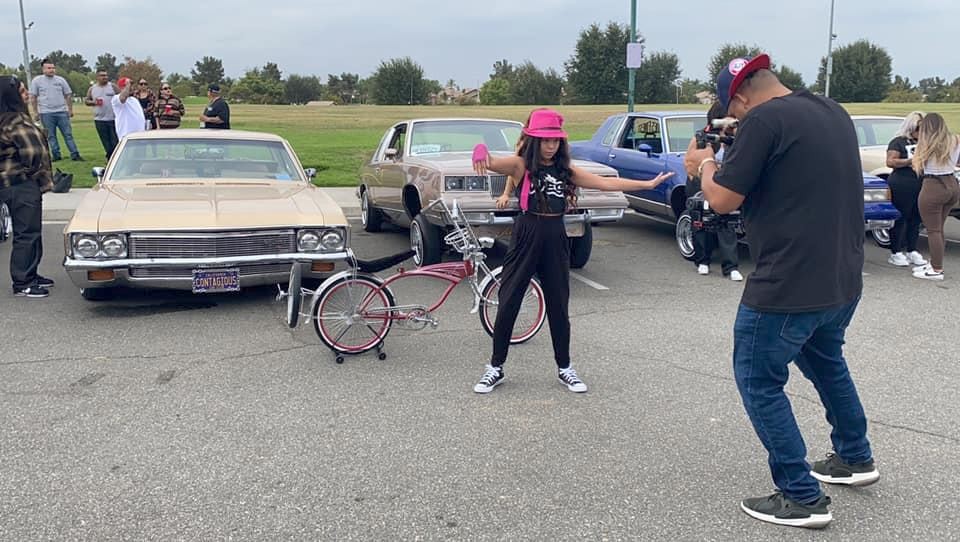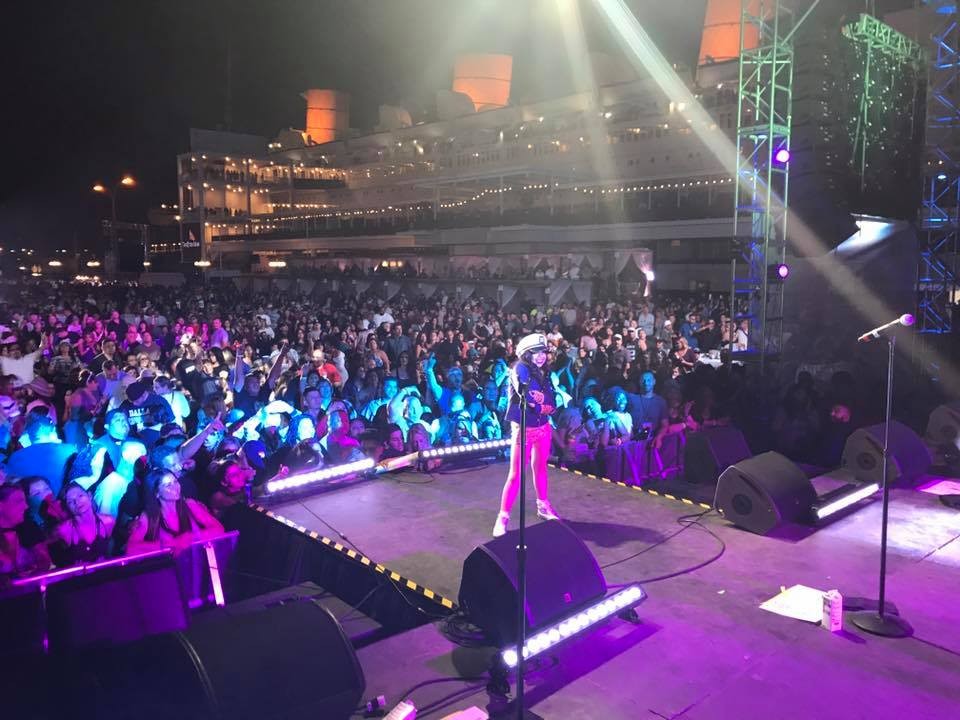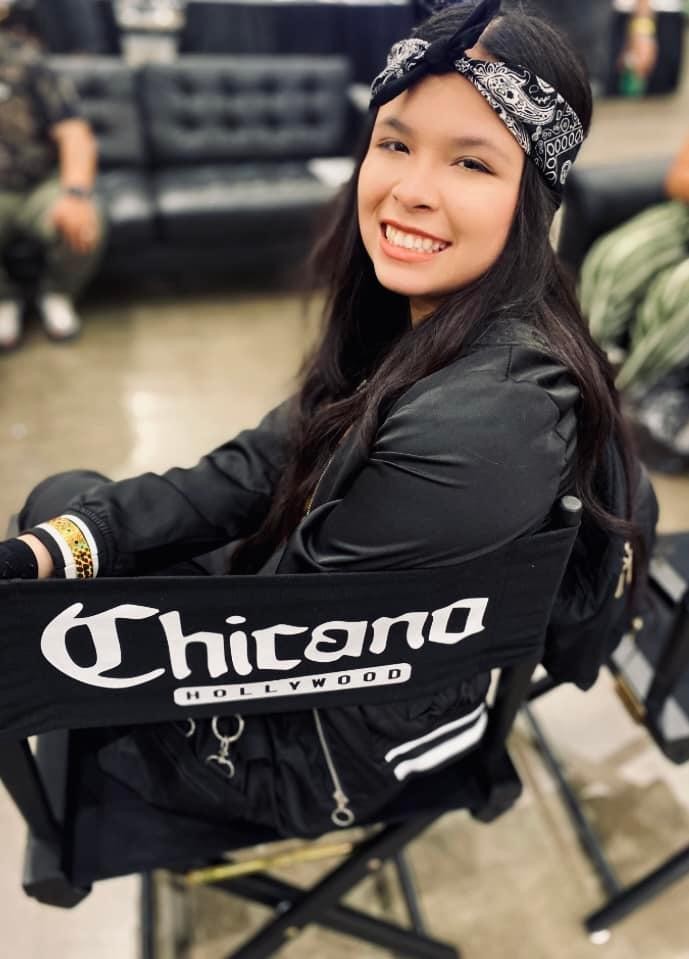 Suggest a Story:
 VoyageLA is built on recommendations from the community; it's how we uncover hidden gems, so if you or someone you know deserves recognition please let us know 
here.