Today we'd like to introduce you to Michael Chylinski.
Hi Michael, can you start by introducing yourself? We'd love to learn more about how you got to where you are today?
I grew up in the L.A. area, but I've had a pretty varied past, often in somewhat far-flung parts of the world — I was involved in cycling during my teens and early twenties and even worked as a mechanic in the Tour de France one year; I earned Bachelor's and Master's degrees in philosophy from the University of Leuven in Belgium; I was a drummer in a band in London that released three albums and toured with the likes of Radiohead and Jeff Buckley; etc. It was actually while playing in the band that I was given a 35mm Lomo camera by a friend, and that really sparked my interest in photography. This was the late '90s — still very much the film era — and I ended up learning all the standard things one did back then — how to process and print black and white film, etc. I found I loved working in the darkroom, and also quickly took the leap into medium and large format.
I was doing other things for the most part, however, so for many years my photography was mainly something I pursued on the side. Occasionally I'd have a piece in a group show or a small magazine, or on an album cover, etc. But one day about 2014 I decided I wanted to learn the wet plate collodion process. (That's how photographs were made in the mid-19th century when photographers basically had to make their own 'film' on a piece of metal or glass.) It took some time, but I finally found a friend of a friend to show me, and then essentially taught myself. I really fell in love with the whole thing, and after about six months decided I would try my hand at offering tintype portraits. There was one main photographer in Los Angeles doing so at the time, and rather unbelievably, soon after I started, his life took him in other directions and he closed down. So it felt like it was a sort of destiny, and since then I've basically never looked back.
Can you talk to us a bit about the challenges and lessons you've learned along the way. Looking back would you say it's been easy or smooth in retrospect?
Trying to carve out a business in such a niche area was never going to be easy, and it's definitely been a bit of a rough ride at times. I have pretty good months and certainly some that aren't so great. Part of it, of course, just comes down to the fact that tintypes are still something that comparatively few people have on their radar, so just reaching enough people, making them aware that there is a tintype studio in town, how beautiful they can be, etc., is a consistent challenge.
Beyond that, it's a delicate, very organic process, and some days the chemicals and everything else (even just a very hot day, for example, can throw something of a wrench into things) just work a little better than others. So there definitely can be challenges there. Just last week for example, due to some chemical irregularities I had a couple of images just dissolve in front of my eyes when I varnished them (which is the final step of the process). So it's also been a question of just mastering all of the ins and outs and potential pitfalls of the process (to the extent that is even possible, as it's notorious for being tricky at times in ways that can catch even long-time wet plate photographers off guard). It's been, shall I say, an adventure…but that is one of the things that keeps it interesting.
Appreciate you sharing that. What else should we know about what you do?
I shoot tintype portraits (as well as occasionally non-portrait sorts of subjects — landscapes, still lifes, etc.) using vintage cameras and lenses (which do impart their own look, which is part of what makes the photos beautiful in my view). I mainly do them at my studio near the Arts District on the eastern edge of downtown/Boyle Heights, but also do events or sessions away from the studio: parties at homes, "pop-ups" (as they are often called) at shops, festivals, etc. I even once took my portable darkroom and the rest of my equipment and shot several post-mortems at a funeral home, which I believe to be the only contemporary post-mortem tintypes that have been done (although it of course used to be a common subject in the 19th century).
Many people who come in are looking for a beautiful image for their wedding, or to commemorate an anniversary or other occasion, but there of course are all sorts of reasons people can want a tintype. I have shot album covers, pets (including some in the last week of their lives), images to be used in movies, etc. Children are another common subject matter, certainly. I have also shot many celebrities in the studio or at their homes (although I usually can't divulge who, or share the images; often they are quite personal — their children, or maternity images, etc.).
If anything sets me apart, it might be the overall 'look' of my portraits. Every tintype photographer has their own (at least) slightly unique feel, as everyone is using their own mix of chemistry, lighting, lenses, darkroom technique, etc. I try for a result that looks somewhat "natural" and not what I might call over-lit, and I also use lenses that can tend to be on the more flattering side rather than clinically sharp. I have a really fantastic collection of some of the best vintage portrait lenses ever made — some dating back to the late 1800s — and that can really make a difference at times in achieving what I am going for in a particular instance.
Beyond that, of course a portrait photographer needs to be able to help their subjects feel at ease in front of the camera…and I think that in general, I seem able to do that. I love what I do, and from what people tend to say, my passion for the whole process seems to come across. I also offer workshops (along with my wet plate partner Brian Cuyler of UV Photographics, who makes the chemicals a lot of wet plate photographers around the country use), and I think something similar comes across in that context as well. (Btw, if interested you can see some testimonials on the workshop page of my website, moderntintype.photo).
In the end, there are not that many tintype portrait photographers around (in general, and in L.A. I believe I operate the only actual studio, although there are a small number of others who may shoot them at events, etc.), so in a way I am already almost in a category of one.
Networking and finding a mentor can have such a positive impact on one's life and career. Any advice?
Hmm… I'm sort of a lone wolf, and the wet plate community is so small (and generally really helpful), that if one is talking about networking with other photographers, say, I'm not really sure. I do know that if anyone comes to me for help, advice, etc., I tend to respond most when there seems to be a genuine artistic sensibility/pure joy (in terms of their love of the process) at the heart of things.
But as far as me networking — making connections that might further my business, aims, etc. — I'm afraid I'm probably just not very good at it.
Pricing:
My prices start at $200 for a 4×5″ tintype
Contact Info: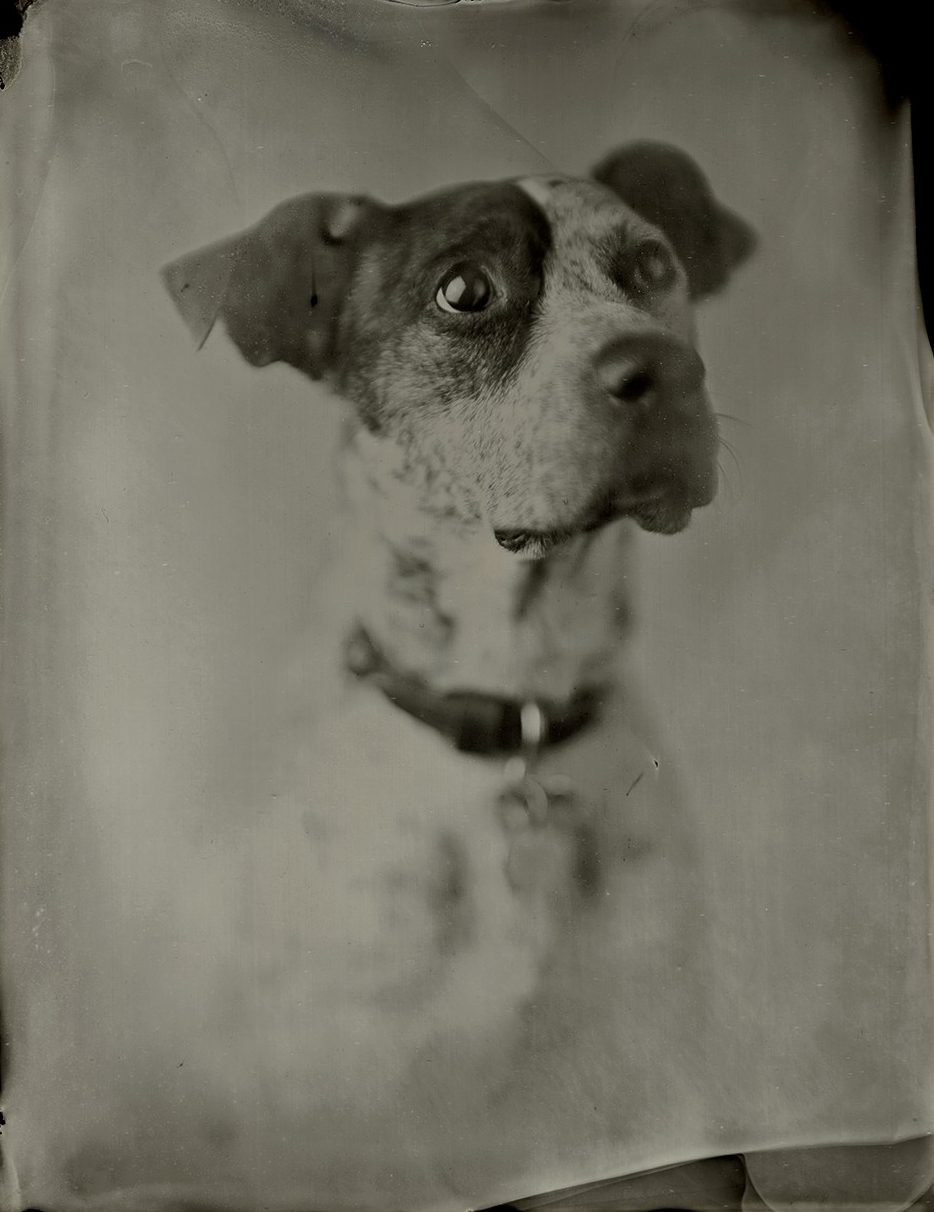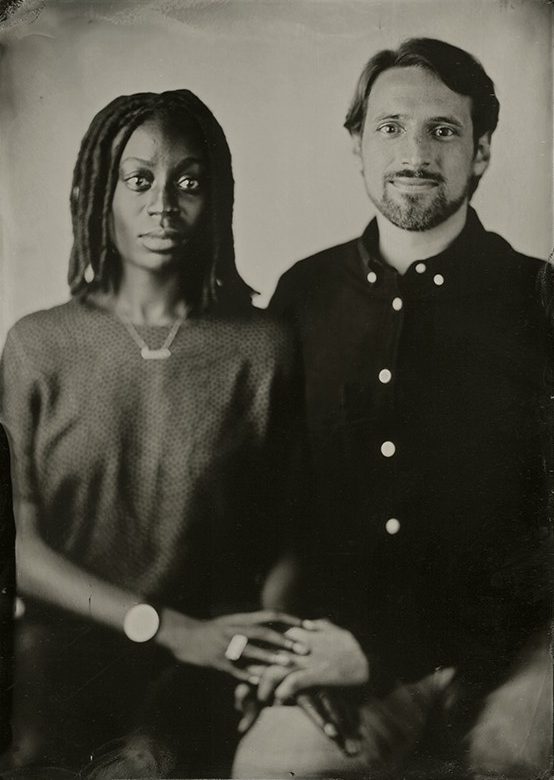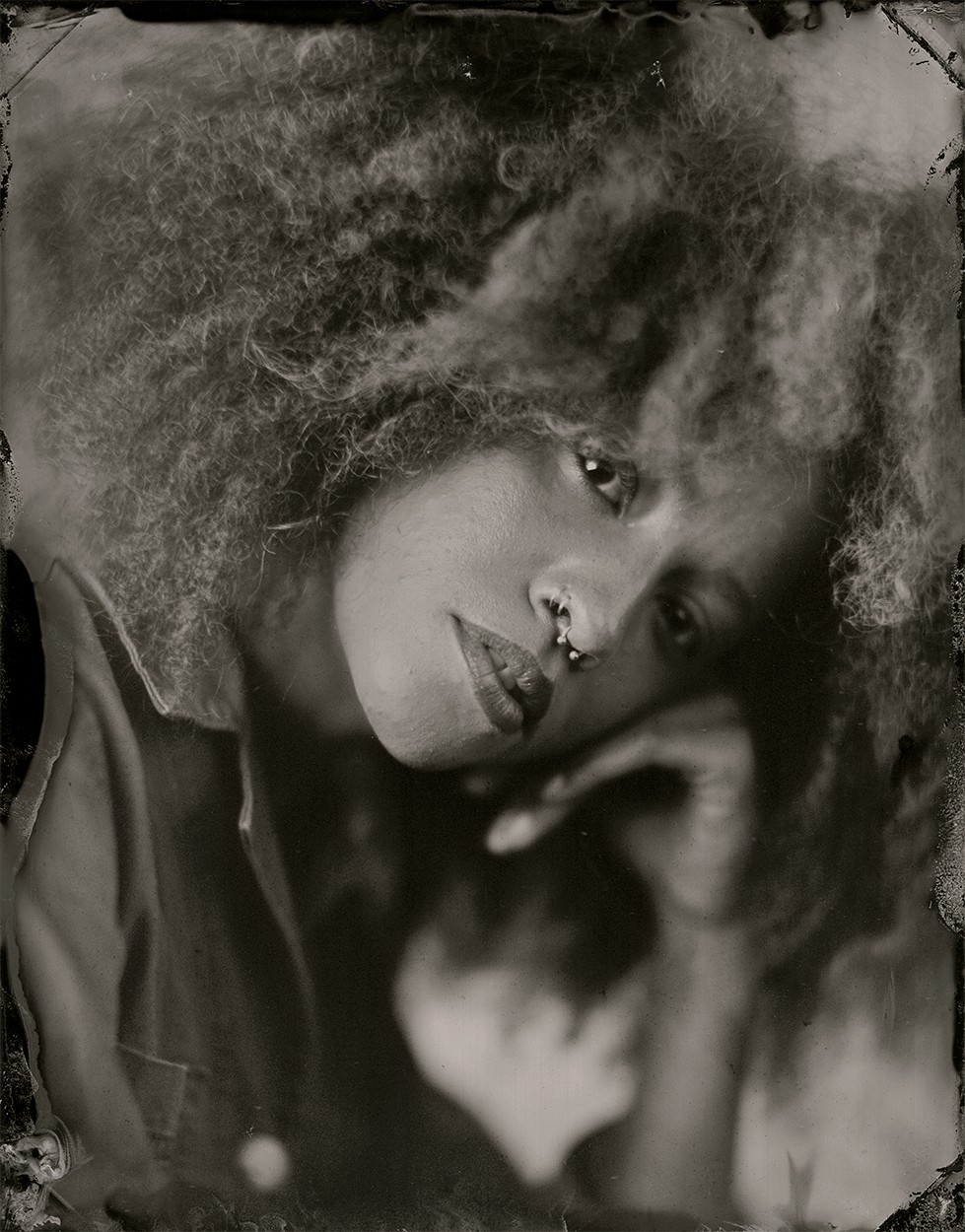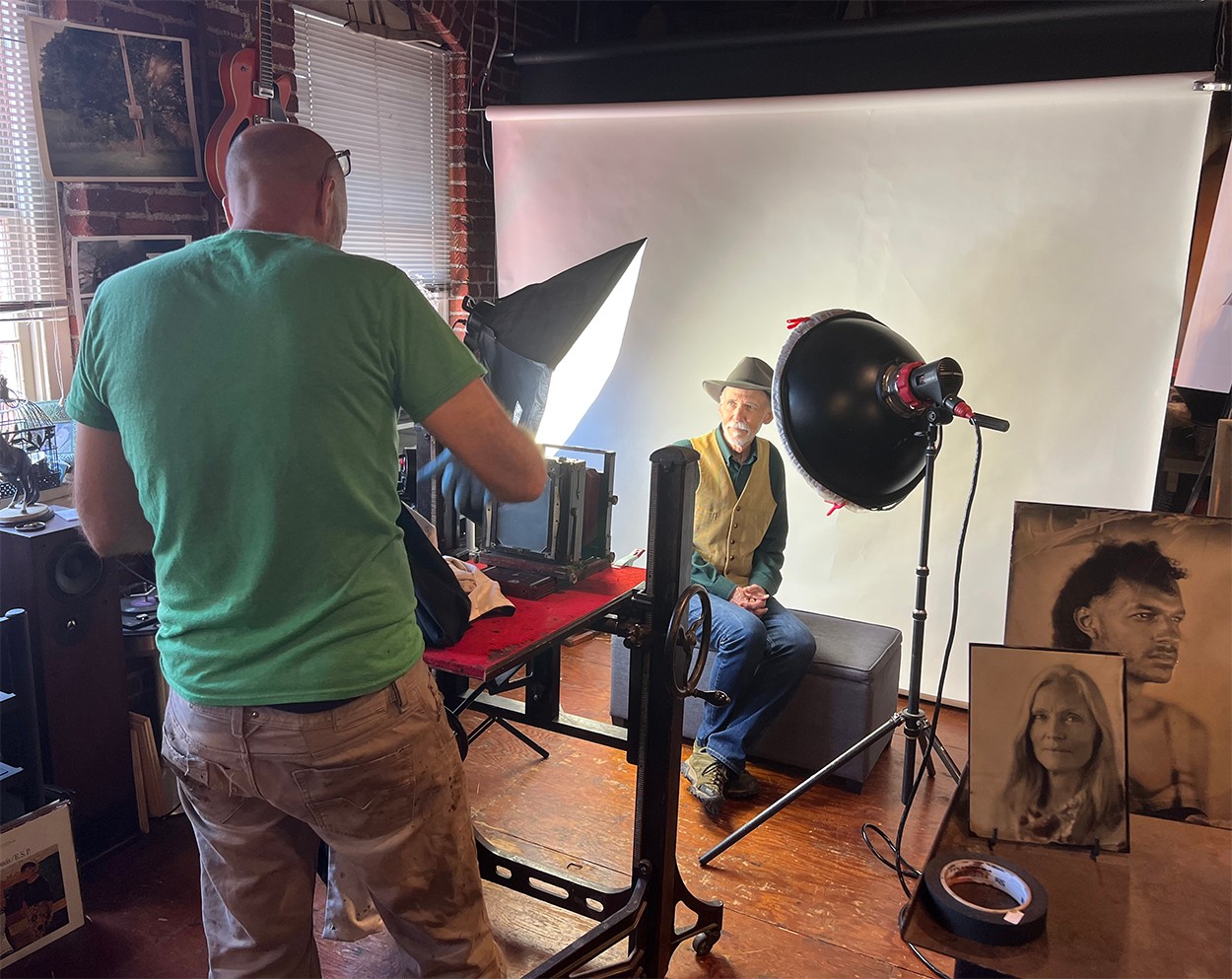 Image Credits:
Michael Chylinski headshot by Brian Cuyler Michael Chylinski in studio by Kyle McMillin
Suggest a Story:
 VoyageLA is built on recommendations from the community; it's how we uncover hidden gems, so if you or someone you know deserves recognition please let us know 
here.