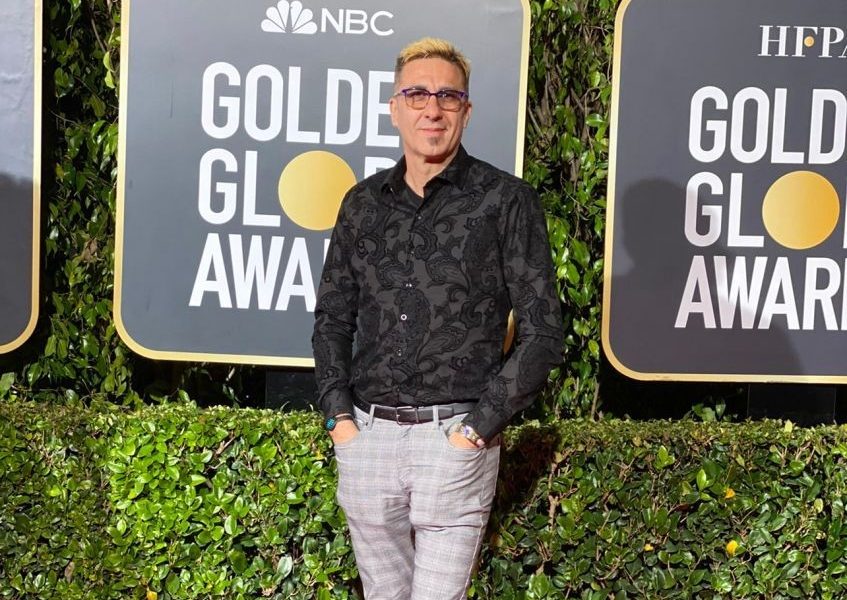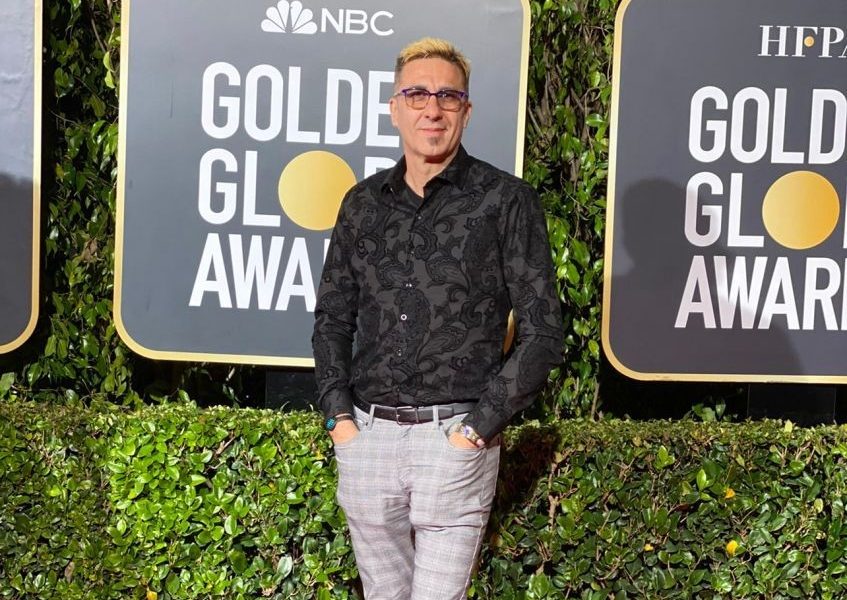 Today we'd like to introduce you to Maurizio "Otto" De Togni.
Hi Maurizio "OttO", thanks for sharing your story with us. To start, maybe you can tell our readers some of your backstory.
It all started when I was a kid at 11yo in my hometown (Magenta, MI – Italy). My friends chose to start a band because they were older than me and decided on their instruments first. I was left at the end to "choose" keyboards. I went to my father to ask for him to buy me a keyboard and when he heard of the price he was about to faint. ($673.000 lira, almost $300 in 1981 was a lot of money, especially for a young kid).
Let me also stress at that young age, I was falling in love with something different every day… Long story short, I proved to them I really was committed and fully into it and enrolled in the local marching band (Banda Civica Magenta) who was offering free classes and I started playing the clarinet. Eventually, I also built my "dream keyboard" (Emulator II 1984) representation on the paper model so I could see it in my head and believe it or not "play it" without having to hear any sound obviously. With my little weekly allowance, I started to buy and follow a learning series on cassettes (equivalent these days to tutorials on YouTube. or similar). 40 weeks to learn to play piano at its basics. At the end of it, it was around Christmas time, I used to go to my hometown's mall and ask the guy who was paid to demonstrate music keyboards to allow me to play the keyboards (and practice).
Then one day, I had my father come to the store, I played for him that piece I worked so hard to prepare (Oxygene by J.M. Jarre) and my father was impressed and from there, the rest is history, we got a little key (sprinter 61B GEM), started taking legit piano and organ lessons and eventually we got a loan for my first serious synthesizer and computer (Yamaha DX7 and Atari 1040 ST) around 1989/ish (this is also the date I consider I started my professional career and making money going. As you can see already, I must thank my family and my father above all for believing in that little 11yo child and supporting him to make his dreams come true. And what about the band with my friends. It never happened!
While I was in the marching band, I met my friend Andrea who invited me to play keyboards in their band when I was 14-ish because their keyboard player was sick at that time… that happens to be my very first Live concert… "Funny" side of the story, I ended up becoming their official Keyboardist and they let go the "other" one.
There is also my middle school music who gave us a music piece to compose as an assignment and he thought I had some potential probably. In the meantime, he became a very popular artist in Italy at that time. He even gave me a chance to play his Apple II computer for a few weeks while he was out of town during summer, and I fell in love with the idea of pairing music and technology (very rudimentary those days). Then, I "hired" my friends from the marching band as well as from my rock band, booked the local rehearsal studio for a few hours and we recorded my piece. I gave my teacher the final "master" (on cassette) and he was very impressed with my work. One day, his new single came out, I went to my friend to play it (I did not have a turntable yet) and I listened to the intro I recognized my intro. (Let's say it was very close/identical). My idol/mentor betrayed me… I still remember I bad I felt but someone something very big clicked in me. I realized I was good if he was inspired by my piece when writing his song. That's the first moment when I probably realized I could make music to be my career.
Later on, after plenty of live concerts during my teen days, I'd have to thank my father again when before going to pick what major for high school/college and I wanted to keep going with Music (but not the classical one) he kind of suggested me to consider Computer Science studies vs. music conservatory so I could combine both my passions and he also added: "Computer is the future" (that was mid/the late 80s). I started with my friend Camilla (the most beautiful and talented vocalist in town) as a duo, and we were playing clubs/piano bars and discotheques just the two of us (and all my keyboards and computer). During those years I was very busy playing with different bands (Handle with Care, No Stress and I nemici dell'igiene). Let me say since 1989, it has been a wonderful ride and non-stop ongoing career.
Around 1994, I was putting gas in the tank around 3 am and I find my friend vocalist coming back from a gig he says he just got a contract with an executive producer to make an album and he was still looking for a music producer and he asks me if I was interested and available. We started working together and, in a few months, the album was finished. Just a week before signing with Polygram the deal ended before even started. Roberto Cacciapaglia (the executive producer) was impressed by my work with Tony and offered to start writing music with him. Roberto was already a popular musician/composer and well-known for his commercials. One day, he was in London, and this important client (J.W. Thompson) called our studio (Glance) they needed the music for the "Aspirin (Bayern)" commercial. That was my time. I wrote the music in a few hours and the work was approved in two days. Roberto and I ended up collaborating until 1998, and I wrote more than 60 commercials (awarded multiple times), and co-produced two albums also featuring Franco Battiato and Gianna Nannini, among all.
From 1998 to 2005, I started working on TV (Mediaset, Rai, LA7), as a composer, arranger, and eventually conductor for almost 1000 episodes on many tv-shows. One of them ended up becoming one of the most successful in the history of TV shows during prime time (Passaparola with Gerry Scotti and the famous "Letterine"). The best part is I even met my wife Ale, who was the percussionist in the band  and we have been happily married for more than 20 years.
I was also still very busy touring with all bands (Orioles Band, the 8-Team Band, Tamanya…) and one day my friend Vittorio Centrone (also Voice of glorious DRAGONSTEA DIN TEI), who I was collaborating with saw in me the ability to teach him how to use Logic Pro and he hired me for that… my official private lessons back 2003-ish and who could have had said them That as going to be the 1st of my almost 1000 classes I have been teaching and 10K+ people).
Around that time, I was also feeling more in love with music software and technologies. Let me highlight I started with Pro Tools and Emagic Logic Pro in the latest 80s). I just came back from London, where I became one of the first and few "Apple Certified Logic Pro Pro Users" I was in Paris for the TTT Apple Logic Pro, and I met Philip Erhart (VP of marketing/business Apple Products) he made me believe I could go even bigger than who I was and I had in Italy and my expertise could be appreciated all over the World even in the USA. Those days I got closer and closer with Avid (Pro Tools) and long story short in Los Angeles, I became one of the tops "Avid Certified Pro Tools Expert Music". In my early times in LA, I met already great friends that I'd still like to thank. With Emmy Winner Gigi Meroni and Golden Globe-nominated Carlo Siliotto we started collaborating for a little while on some documentaries and movies. Around that time, I also started teaching at UCLA ext. and MUSICIANS INSTITUTE in Hollywood and the collaboration has still been going successfully writing and teaching hundreds of curricula/classes to thousands of students from all over the World on campus as well as online.
In these many lovely years in the USA, I have been blessed to collaborate with, mentor, and build a prime A-List Clientele (James V. and Jesse C. at Maroon 5, Mike Posner, FMC at Stanford University, Moviola, Paramount Studio, Dave Isaac just to name a few) and you all can have me if you wish, in-person or online
I'm sure you wouldn't say it's been obstacle free, but so far would you say the journey have been a fairly smooth road?
I wouldn't be here today without the "struggles" all those people "haters" who made me feel bad and hurt me and made me think I could not make it, I was dreaming and thinking too big… I have an accent (I know, and I am so proud of it… a fancy Italian one who distinguishes me even more… haha).
All I am, the person I also became, and I am today, has been shaped, influenced, and supported by "many" or as they say, "few but good", people. I'd start with my family! My mom and father above all! I am also here where I am today, thanks to my wife who is also my partner in business ever since we met, she has always been on my side to support and help even when I came out with the crazy idea to start another NÉW life in the USA since 2008! Nonetheless, Thanks to my daughter who must support a very nerdy and "academic" father (haha).
Every band I played. with and singer and producer I had the honor to collaborate and co-produce with, any composer I could team up with, every project I either participated in or created myself, every commercial or TV show I had the opportunity to create or play for (and I scored and produced hundreds about a thousand or so or them), every client, students or well Known and acclaimed artist/songwriter as well as studio or engineer. All of them and all of it, it has shaped me and contributed to making me a better professional and a better person, stronger and more prepared as well as more compassionate and willing to help and give back to the community.
Much love and peace to you all!
As you know, we're big fans of you and your work. For our readers who might not be as familiar what can you tell them about what you do?
These days, just turned 50 years young, I am even busier than ever (also "thanks" to the ONLINE where you can be and go everywhere in seconds). I still do the job that I have been doing for more than three decades. As a long-life veteran (Pro Tools & Logic Pro Certified expert) there is a lot of emphasis and priority I put into Teaching/Mentoring and Consulting either my A-List clientele and Colleges and Universities as well as privates and just people willing to learn the craft of "Computer Music" (Pro Tools, Logic Pro…). I am also (More) involved and grateful for it with Avid. Recently, I have been acknowledged in recognition of my strategic contribution and thought leadership at the 2022 Avid Voice of the Customer Summit. My music is still played in (Italian) commercials, and I have been also producing content more for my wife's award-winning cooking channel (A Queen in the Kitchen) ;-). Lastly, I am working on my new book (stay tuned).
And I am trying and giving back to my community. I am always available for seminars and workshops where I am trying to inspire new generations to produce music! (Grammy Museum…)
What I believe distinguishes me from others is ultimately and above all: the passion that I put into what I do, the way I execute it, the level of attention to detail, the fact I get it done and I am reliable and trustworthy with big ethics and honestly! I don't BS around… I can be fun (and even teach very "boring" and "geek" stuff while I am also breaking jokes; I mean what I say and say what I mean! I am very demanding (with my students) but also very understanding and sympathetic; I never give up when the game is hard, I play harder; I don't take NO as an answer, but I know when it's best to stop (not always) :-). I love and I am not afraid to work at my best (that's the way, the only way). I really LOVE what I do even when I am exhausted or frustrated; I love helping and making people feel better and being part of their success. I like to meet goals and start again.! Also, I have learned (more) to balance things and give the right priority at the right times; Life changes, we might get older on paper, but my spirit is always young. I am always the most excited in the room! I am never tired until I crash. I know when to rest and take a break. I have they say Great spirit and the right attitude (got it from my father). I will fight for that if it's worth it (got it from my mother). People see me first time even with 8 am classes, they may think initially I am "something" … Nope, I don't need "that" and I don't do any!! I was born that way (thanks again mom)!
We all have a different way of looking at and defining success. How do you define success?
Let me add and conclude: THE REAL SECRET OF SUCCESS IS ENTHUSIASM!
You got to be passionate about what you do and willing to do it even when you are not willing to.
Success (and even failure) is not final! What counts is the courage you have to continue!
You want to focus on your goals (and not obstacles). "A goal without a deadline is just a dream".
Be confident and work hard(er) and don't get distracted by others (haters).
Find what you love and let it kill you!
Among all the awards I got in my career that may define SUCCESS, the ones I am proud(est) the most are all the ones I got when "helping" people when I am teaching and mentoring. Having either my students or peers at UCLA or MI express their gratitude and get numerous times the "Instructor of the Year or Outstanding Instructor" awards means a World to me! THANK YOU all for the opportunity I am given!
Obviously, success is relative and different for everyone… find what motivates you and what you really want from life!
For me, doing what I love, having a family that I love and love me, delicious food, a house, and helping people to achieve their dreams… that's my SUCCESS!!!
A couple of my favorite quotes that inspire me every day also are:
"No dream is too big, and no dreamer is too small". "There is no try, you do, or you don't".
Go for it all the way with Love, passion, and confidence, and never stop learning!
"Life is a journey, not a destination!
Contact Info: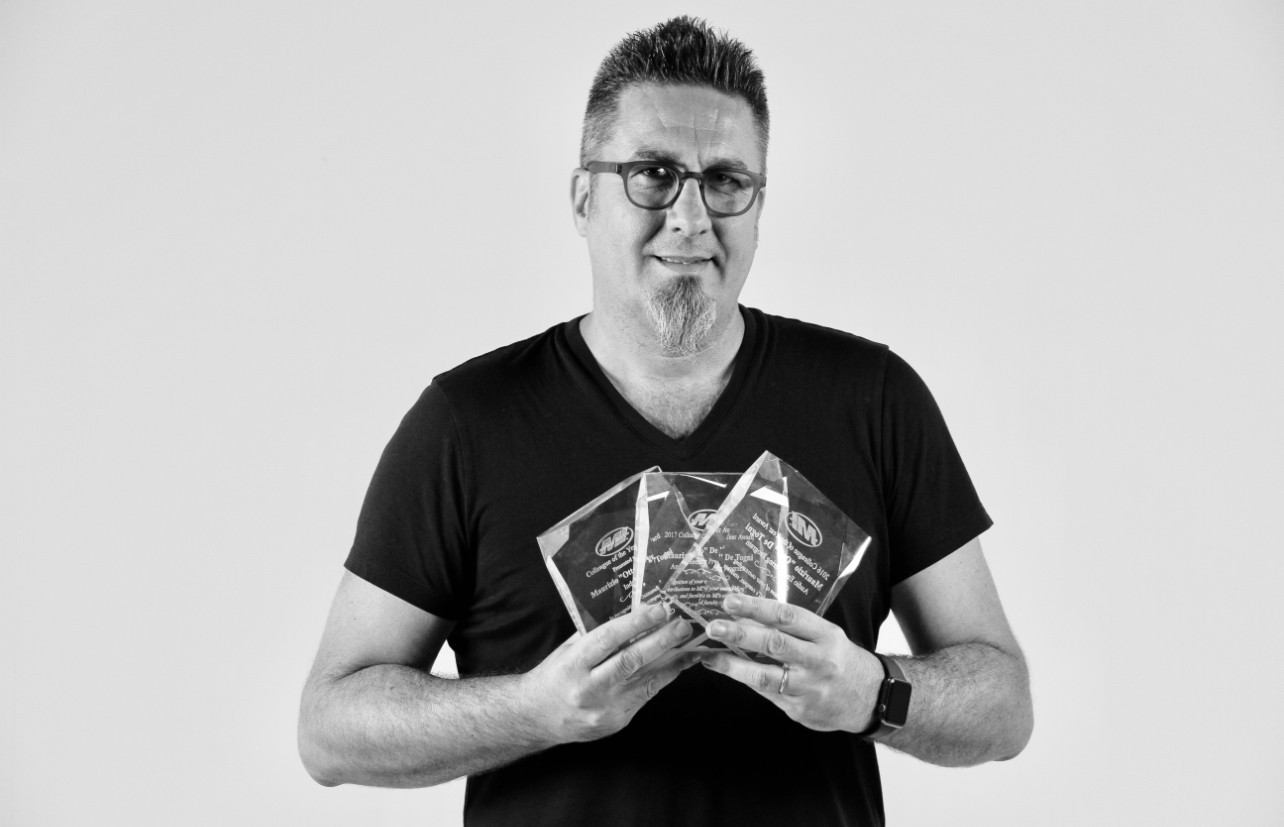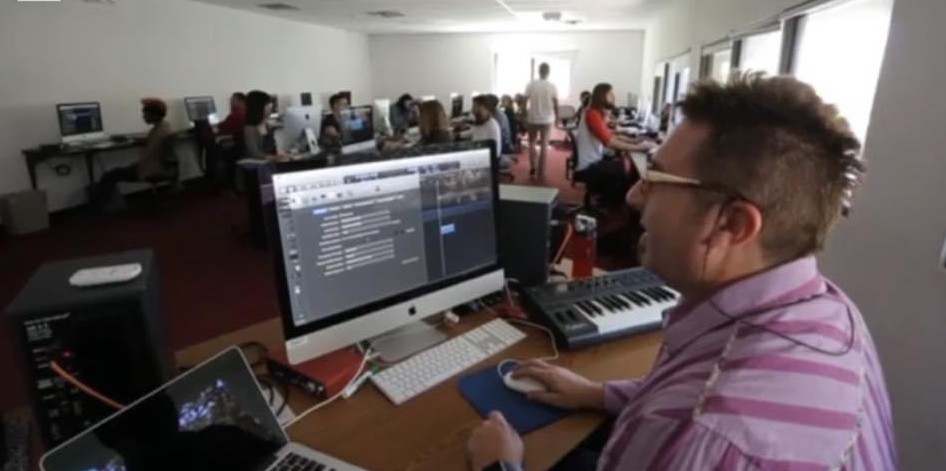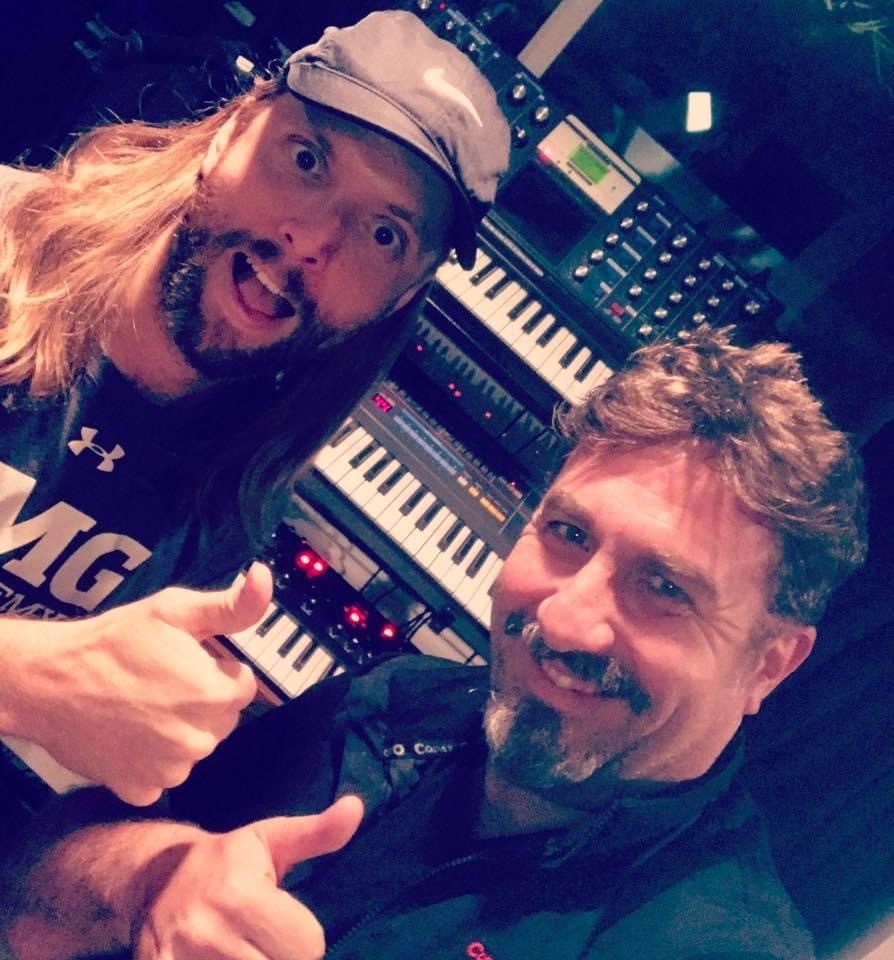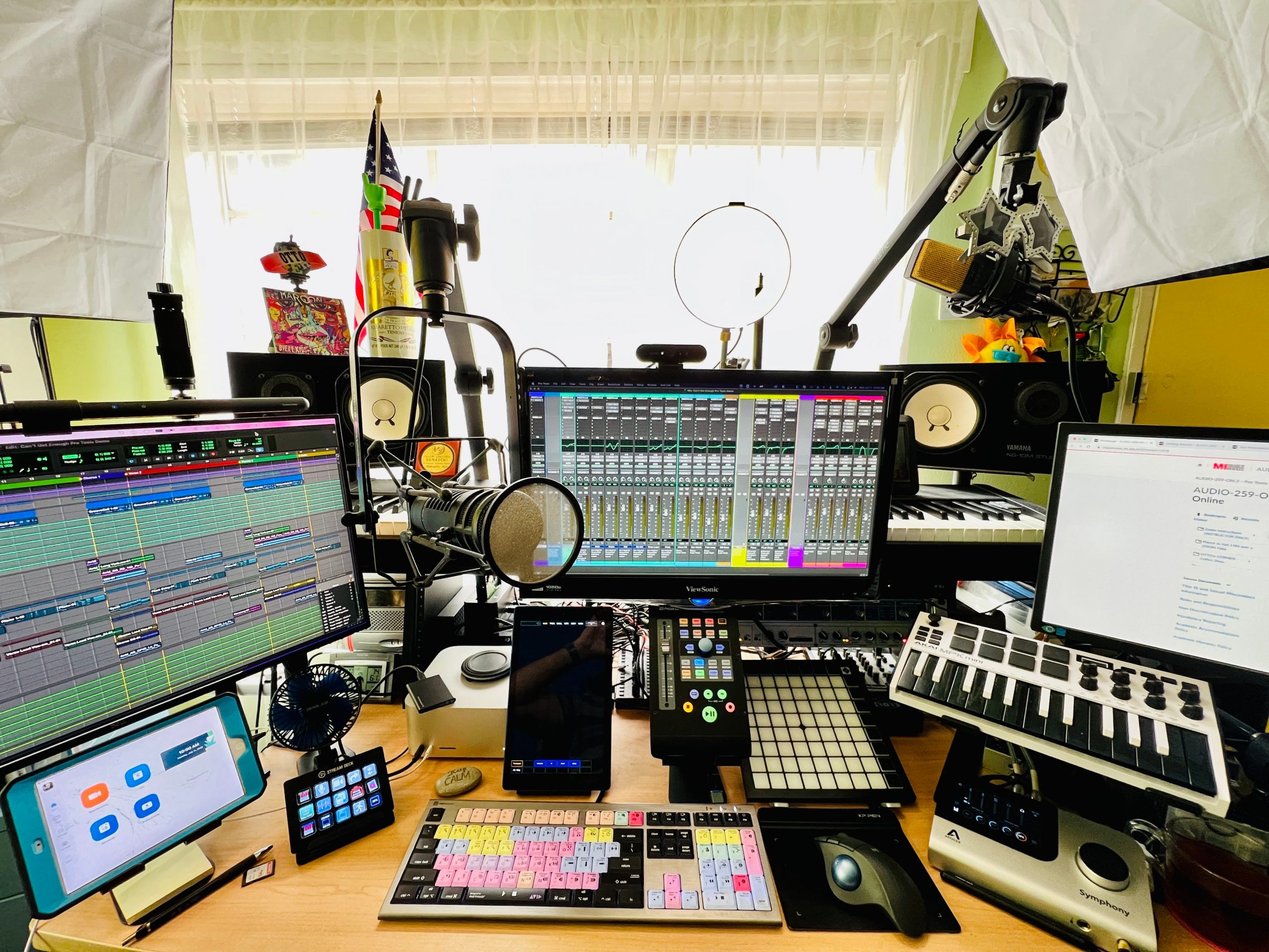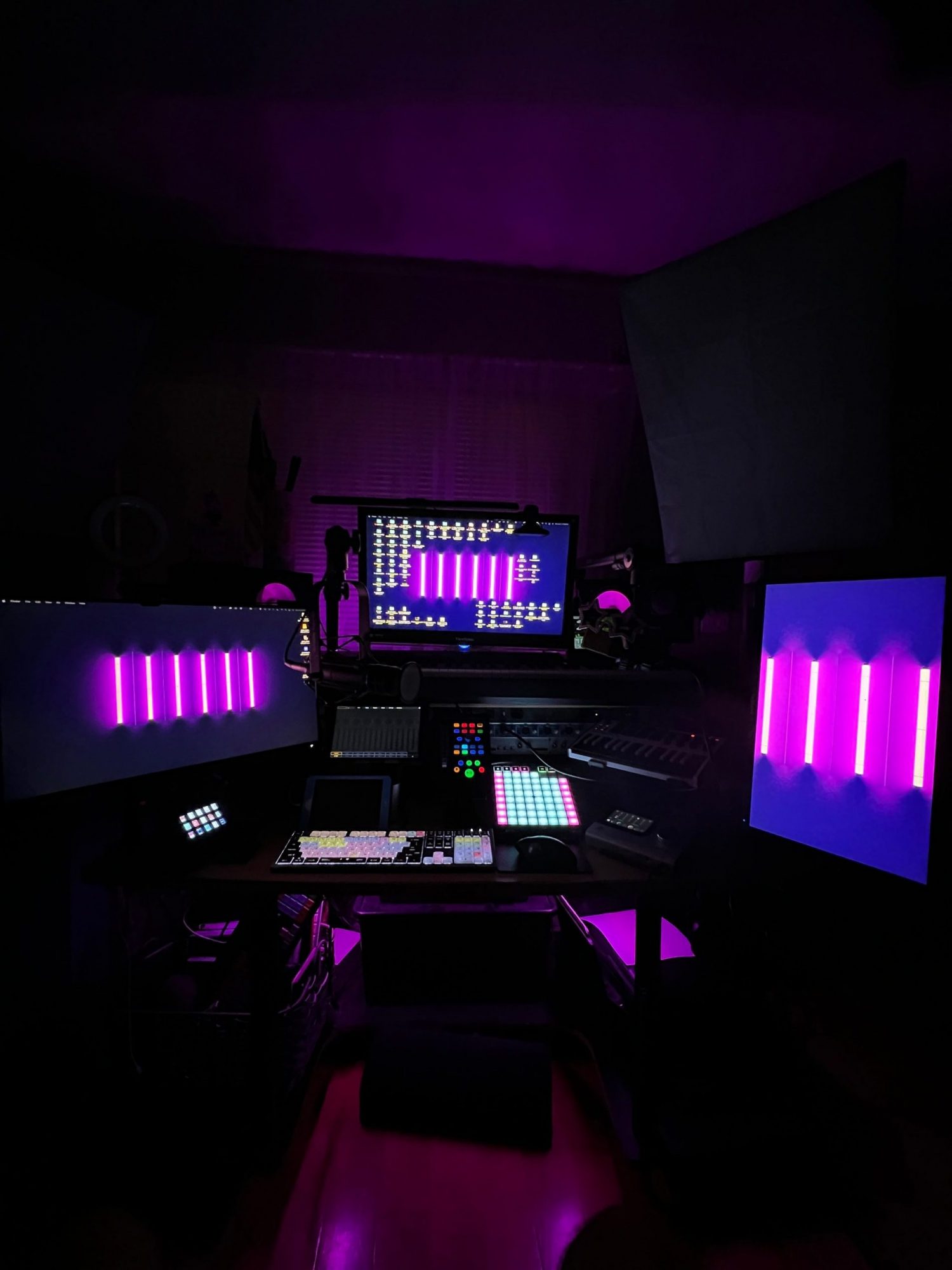 Image Credits
Maurizio OTTO De Togni
Suggest a Story:
 VoyageLA is built on recommendations from the community; it's how we uncover hidden gems, so if you or someone you know deserves recognition please let us know 
here.