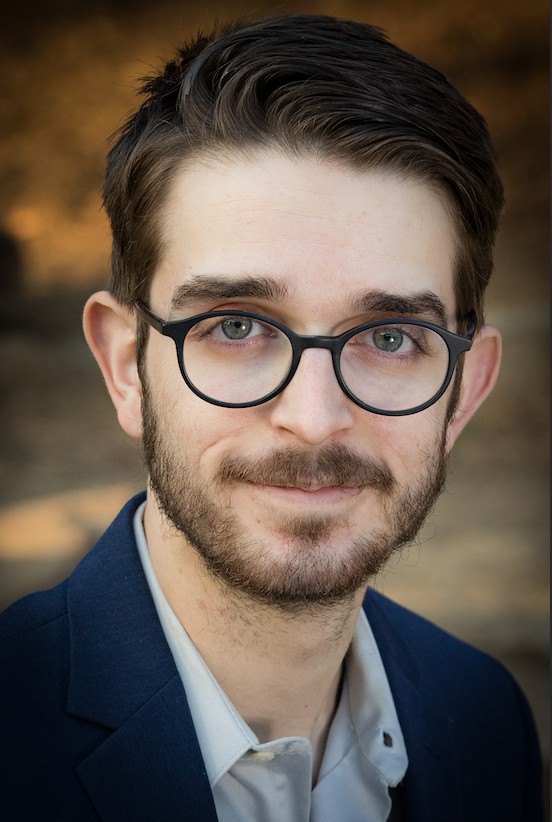 Today we'd like to introduce you to Matt Bond.
Hi Matt, we're thrilled to have a chance to learn your story today. So, before we get into specifics, maybe you can briefly walk us through how you got to where you are today?
My father is an actor and when I was younger, I started doing shows with him, mostly on stage and theatrical shows. I thought that was my main focus and what I wanted to do. But slowly as I got a little older, I started diving in the world of stop motion shorts with my action figures and LEGOs and realized that perhaps I was far more interested in life behind the camera, from there it was off to the races! My early short films consisted of mostly middle school book reports which were my first dives into directing, cinematography and editing… which was a field I had never considered. But once again, it became something I found myself more and more interested in. Throughout High School, I worked on my craft, growing my love of editing as I started learning Adobe Premiere in my Film and Broadcasting Class offered at John Burroughs High School in Burbank. At that point, I had made a few little shorts here and there, just small stuff with friends from my Drama Class (while it wasn't my main focus, I still had the acting bug in me.) I graduated Burroughs and headed to Pasadena City College where I majored in film and where I really started laying the groundwork for my profession.
While at PCC, I made a total of four short films, ranging in content and style. Two of the films were finalists in the College's Film Festivals for two separate years. I graduated from PCC and right from there, I jumped headfirst into the industry. I started working as a PA (Production Assistant) on various short films, music videos and movies. Including working with artists such as The Smashing Pumpkins, Marshmello and even getting the amazing opportunity to work on a major Warner Brothers Film. When I wasn't working on set, I was splitting my time between writing and directing a handful of short films with my personal production company, Towers in the Window, and working as a PA once more, but this time at a local live theatre (the old acting bug once more.) To fill the gaps when I wasn't working on set or in the theatre I began work as a Freelance Editor… the job in which I am now working full time. When Covid-19 shut down everything in 2020 it forced me to really get creative in what it means to be an artist. I took this time to really put myself and my work out into the world. During the pandemic, while I've only made one personal short film (safely of course) I have radically increased my Editing business. Over this crazy crazy year, I have edited web series, informational videos, social media content, short films, full-length productions and a massive helping of everything in between… all while still developing and planning my own shorts and artistic content. With each passing day, it feels like I am truly improving in what I do. I love my profession and I love the connections I get to make through it, I wouldn't ever change what I do.
Can you talk to us a bit about the challenges and lessons you've learned along the way. Looking back would you say it's been easy or smooth in retrospect?
A freelance artist in LA? It's the easiest job a person could have… kidding, obviously. It has had numerous ups and downs, and learning to live with those hasn't been easy. I still live at home with my parents, so that has been a major money saver. I can't imagine having to manage LA expenses if I were to live on my own at this point and to every artist who is doing just that… struggling trying to make it all work, you're doing amazing and while it may not seem like it now, this is the perfect and right path for you. Another, more recent, struggle I have found is the exhaustion of everything happening in this past year and a bit. With the Pandemic and the general unrest of the world, it's really hard to feel justified in your creativity. While the remote operations really haven't affected my editing work (even increased it I'd say) my personal creativity has absolutely waned back and forth. It's hard to feel justified in making a comedy Sci-Fi short film when the world is in such a somber and divided place. It's hard to promote yourself and say "Hey! Look what I'm doing! Look what I'm making!" when there are such larger factors happening around you. So I think finding that balance of keeping on the pulse of the world while still trying to continue what you love is a struggle I'll bet a lot of people are facing, artist or not.
Appreciate you sharing that. What else should we know about what you do?
I would say if I had to boil it down to one thing, I'd say I'm a Filmmaker. While I do other things as well, Filmmaking is the career I am actively pursuing. In that field, I am currently (and hopefully will continue) working as a Video Editor. I specialize mostly in Narrative Editing, short films, feature films, narrative music videos. I've been editing that type of content for nearly seven years now. I also have experience editing nonnarrative content as well, informational videos, social media videos and a variety of others. Probably the thing I'm most proud of is my budding production company. It's called Towers in the Window and I started it back in 2015, and since then it has grown and grown as the years roll by. We launched the official website just last month and response has been great on that. We specialize in Narrative content, and that is also where I run my editing freelance/commissions from. We have a team of five members currently, with serious room for growth. We're all artists trying to make our way through this crazy world of the industry in one field or another. We're actors, directors, writers, editors, singers, composers and pretty much everything else under the sun. It's a great feeling finding a core unit that you can collaborate with, I can't recommend it enough.
What are your plans for the future?
Future plans, I have quite a few of them. While they're paused right now due to everything happening in the world, there are a lot! My production company is starting to lay foundation for something we're really proud of that'll eventually involve countless creative artists of all mediums and span across a variety of artistic channels, all to tell one big massive story. Check out our official website, towersinthewindow.com, for more information on that undertaking as it starts forming! As for my personal future, I'm just going to keep working, keep editing, and keep creating. I have goals within the next few years that I'd love to hit, both personal and professionally. Will I hit all of them when I want to? Of course not, but the ones that I do manage to hit will be amazing. So not the most exciting answer, but I'm happy on the road currently and I hope it carries me this way for a while longer.
Contact Info:
Suggest a Story:
 VoyageLA is built on recommendations from the community; it's how we uncover hidden gems, so if you or someone you know deserves recognition please let us know 
here.
What to check out next:
Aleasha Bahr is a sales & marketing strategist known for showing introverts and ambiverts the Secret Art of Subtle Selling.  She personally sold millions in revenue while discovering introverts are usually top sales people – as soon as they stop trying to act like extroverts.  We've partnered with her to produce Introverted Entrepreneur Success Stories. Check out episode 1 below: