Today we'd like to introduce you to Martin C. Vallejo.
Can you briefly walk us through your story – how you started and how you got to where you are today. You can include as little or as much detail as you'd like.
I came to America at the age of 19 years old,  a year after I finish hight school. It was my mom's dream to get me out of Perú to have a safe life as a gay man, because I was being bullied in the neighborhood. I don't believe they meant to hurt me, but it is the nature of the culture. I arrive to Orlando FL, where I live with my aunt Susana for about a year. I came out to her, she was the first person I felt comfortable telling her that I'm gay.
After that I came to Los Angeles, California where I found the rainbow. Here I worked on retail jobs like Starbucks, Steve madden and ALDO shoe store and other, where I learn to be a manager. After about 4 years with ALDO, opening several stores and trained few managers I had to leave. They finally caught up with me and my illegal papers. While all this was happening I meet my husband Art and he helped me get legal paper work, I was illegal immigrant for about 5 to 6 years. I told my husband that my dream was to go to school and he suggested FIDM, It was a dream. The idea of being in school in America seem so impossible to me. Something I could not have done even in Peru, because my parents didn't have the means to do it.
Once I was finishing my second years at FIDM I needed internship hours and my friend, Willian DeBiasio set Decorator offered me an internship at his show "Melrose Place". He though I may like the Art Department, and he was right. There I meet the Art Director of the show, she asked me if I wanted to help a friend of hers on some internet videos, so I did. I was game for anything, after all that is what I came to do. Soon after that I work on a USC film where I meet Katie Byron, Production Designer. She and her amazing crew of supper women introduce me to Funny or Die where everything change for me. I wasn't just doing radon projects I was free lancing for them constantly, meeting celebrities and production people. It was like a bunch of kids having fun doing viral videos with celebrities. This experience allow me to understand and love sketch comedy. I always had a funny side to me, so there I really felt at home and for first time celebrated for everything I'm. There I meet "The Birthday Boys" they were a group of actors / writers / performer, etc. They started to work with Bod Odenkirk production company to create a television sketch comedy show called "The Birthday Boys".
I truly love this guys, I learned so much about Production designing, running budgets, having a team and collaborating with other departments. That lasted for 2 season and it was on Netflix and IFC. Soon after that I was contact again by Funny or Die executives, they called me and told me: " You have to do this project with us". This was a pilot Talk show in collaboration with WB / Telepictures. The talk show didn't sell, But it opened the door for Wb to ask me if I wanted to Art Direct their new talk show "The REAL Talk show". While working on the REAL I was ask to redesign the stage to do other talk show's pilots. We did Keke Talk show pilot, The Preachers for 10 episodes, and my favorite of all times The RUPAUL talk show for 10 episodes. Every time changing the same set to look like a new one during hiatus and bring it back to the REAL set.
I was at The REAL Talk show for 8 season through pandemic and quarantine. Until it was time to say good bye to the host and amazing crew, now dear friends.
I love talk show format so I decided to apply for the job at the Jennifer Hudson Talk show "JHUD". I was told I was being recommended by executives from Wb that have believe in me since the moment they meet me. Now I'm currently the New Art Director of the JHUD Talk show and I can't wait to create magic on set.
Has it been a smooth road? If not, what were some of the struggles along the way?
Not at all, it has not been smooth road. It would not have been fun it is was. Well life can be a struggle as it is.
 Coming to a country where you don't speak the language or feel welcome not even by your own latino community, because they were trying to assimilate to the culture and don't want to speak Spanish to me.
Being illegal resident wasn't  easy either. Thinking about when will my employer find out and fire me, to them go and find a new job with no stability. Being gay by default is not easy and coming to peace with that after being told many times I was going to go to hell and that I deserved suffering.
Language barrier and enduring micro aggressions by just about anyone at any point, not knowing that it wasn't ok, but taking it like a champ.
Trying to figure out my education going to west valley occupational center taking whatever class I can take where they allow me to study without legal documentation. Seeing my parents pass 2 years apart from each other was quite difficult. Learning I'm HIV positive, and finally being on recovery.
Life is not easy and no-one said it was going to be. We just got to keep believing in ourself and our higher power to guide us through it all.
We'd love to learn more about your work. What do you do, what do you specialize in, what are you known for, etc. What are you most proud of? What sets you apart from others?
Im a Production Designer / Art Director by trade in the ADG 800 union. I'm also taking classes at UCLA Extension to get an Interior design certificate. I believe education is a privilege and today I can do it. I just need to manage my time appropriately.
I'm also starting an interior design company in collaboration with a friend, Nina Hughes. We call it Studio Radford @studioradford.
I'm most proud of my drive to live my life and to continue moving forward no matter what.
My personality and character sets me a part form the rest. I live every day working on being my authentic self in every aspect of my life. From the moment I dress up to go out into the world to the moment I come home and tell my nephew Valentino, whom I treat like a son,  I love him, and how proud I'm of him.
My work represents me in how I see the world and the fantasy my mother though me to live in. She thought  me to dream and imagine a fabulous world where we would be happy. Today I use those skills to create my sets allowing fantasy and hope to exist in one place. That is what I love about film and television. We can create this moments and live in there even if it is just one season, 10 episode or a pilot. I have to indulge in the fantasy.
Now I'm exploring creating this fantasies in peoples home and the life I created for myself at my own home with my husband. Every day is a new opportunity to learn and create something spectacular.
What do you like best about our city? What do you like least about our city?
I LOVE Los Angeles, the diversity of people is a fantastical utopia, I can't believe is real.
The food, the beaches, the mountains, the architecture, the arts and the dream this city allows you to live. Everything is possible in LA.
I'm able to be my authentic self without hesitation. That is priceless!
My dreams have come true in this city of Angels. My mother's dreams for me have come true.
The opportunities I think we have as a city is the support we give to the less fortunate. No everyone have the privilege to meet someone that will support them or a mother that will teach them to dream. Homelessness is a real problem in the city and with that addiction and many other deceases. I don't know what is the answer to this huge problem, But I feel it starts with empathy.
Contact Info: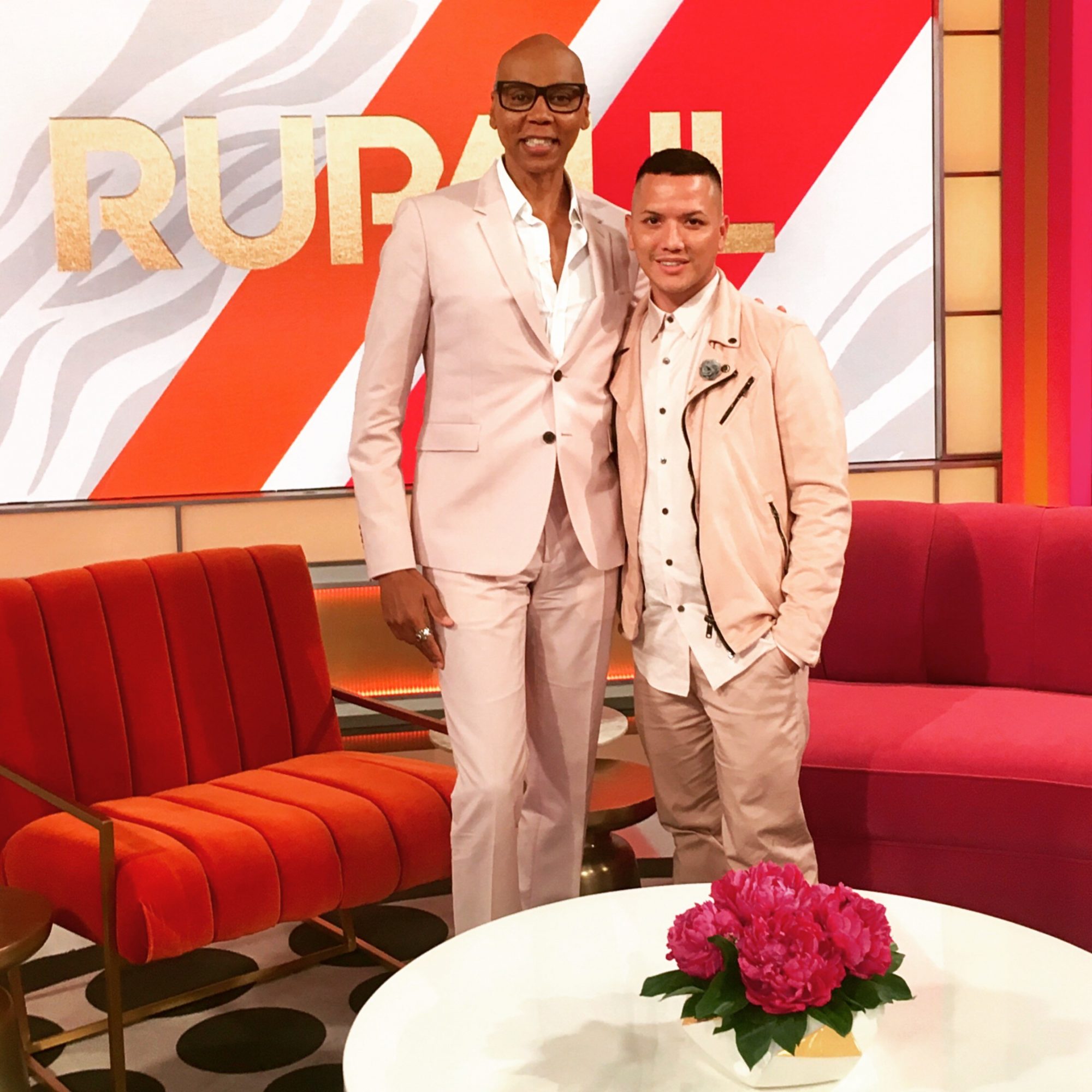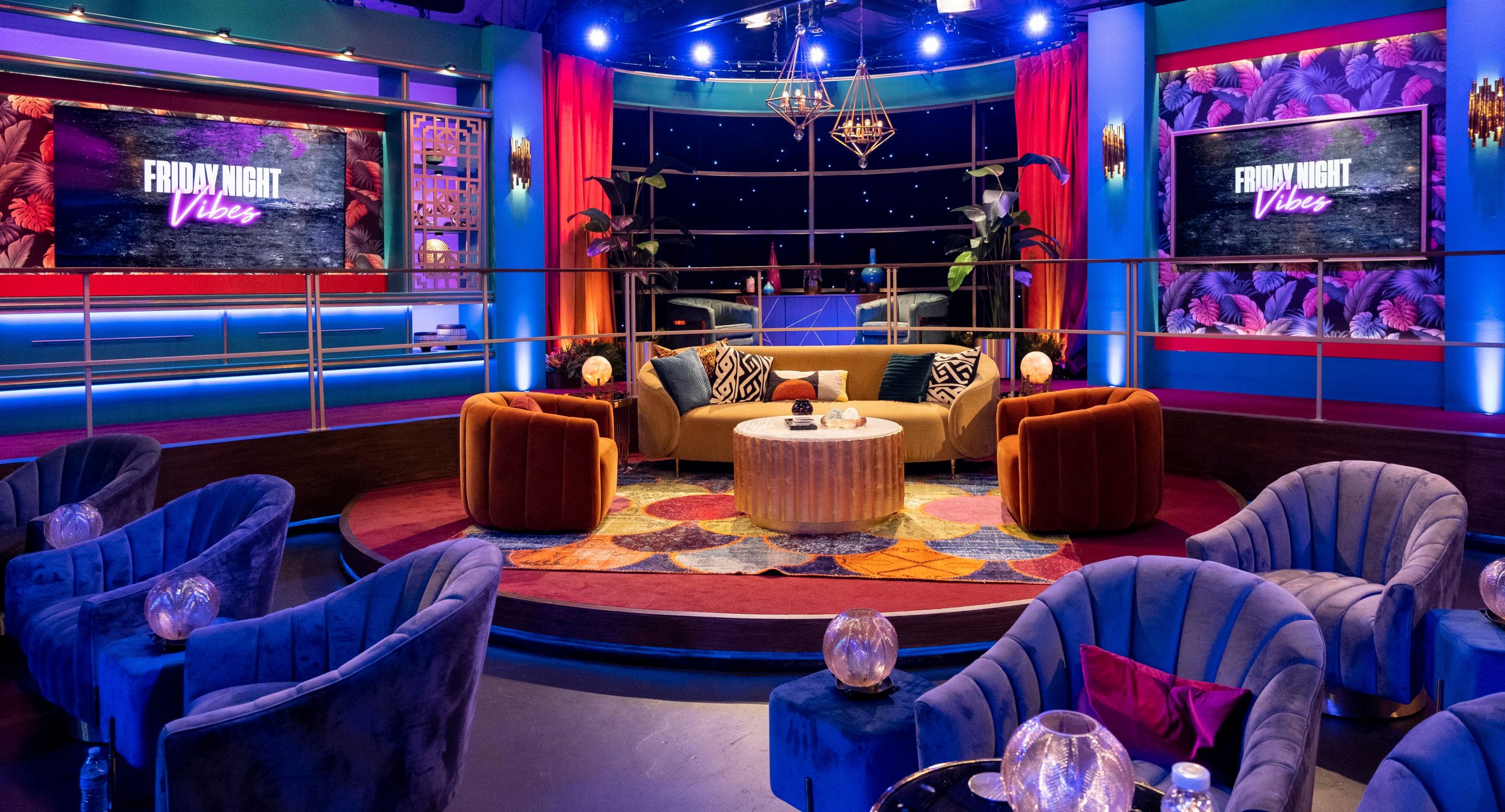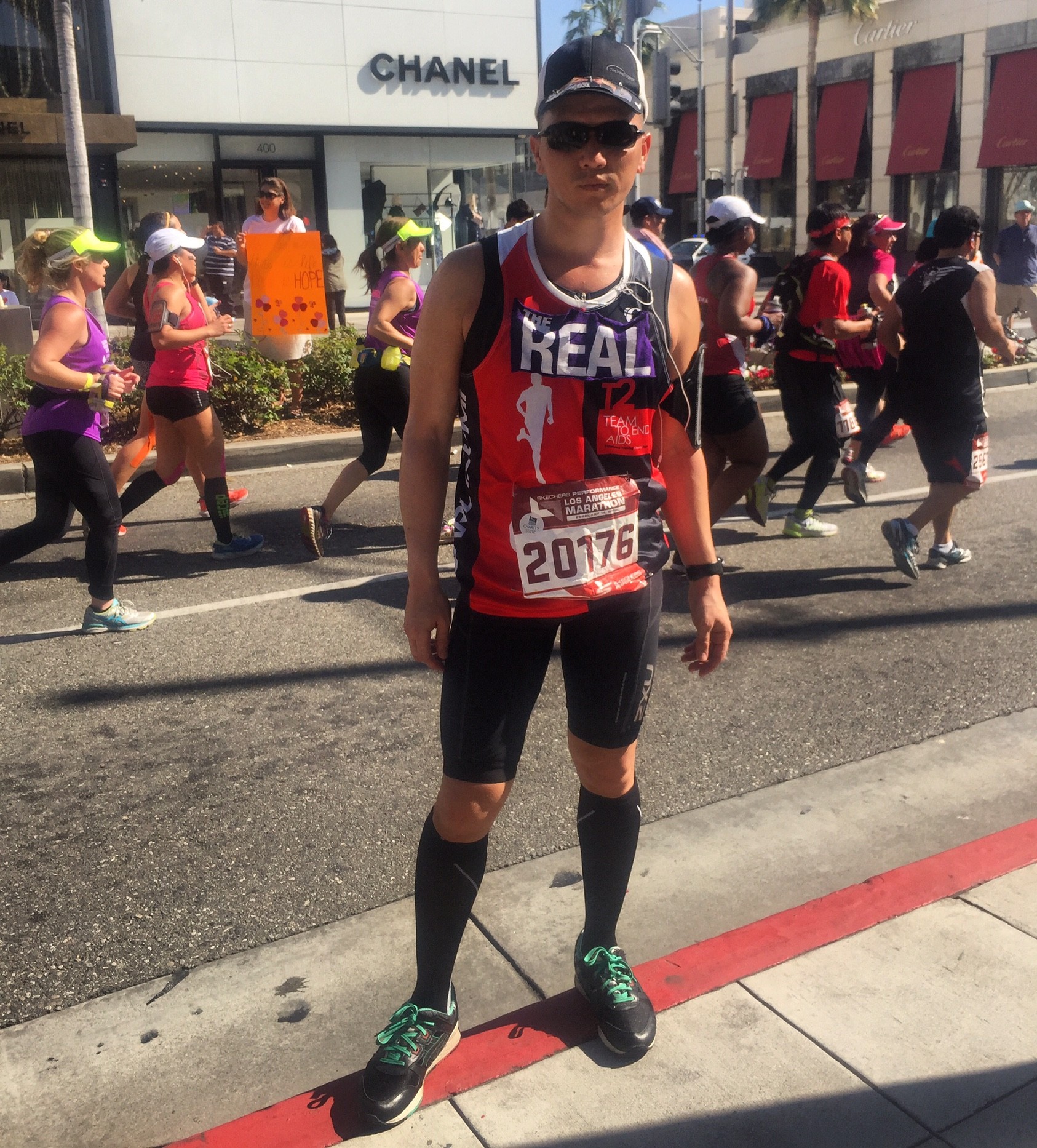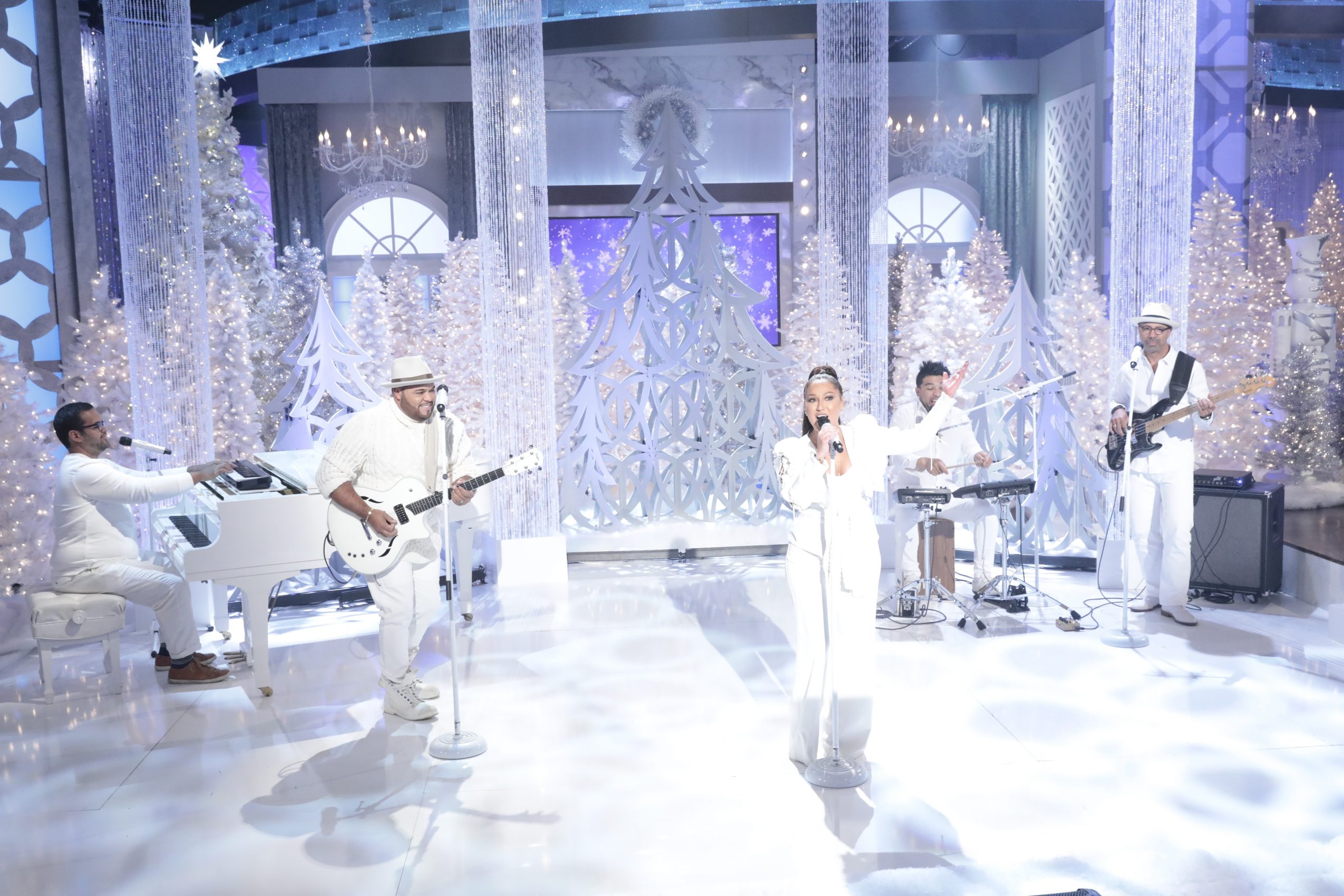 Image Credits
Robert. Voets Billy Linpinsel
Suggest a Story:
 VoyageLA is built on recommendations from the community; it's how we uncover hidden gems, so if you or someone you know deserves recognition please let us know 
here.