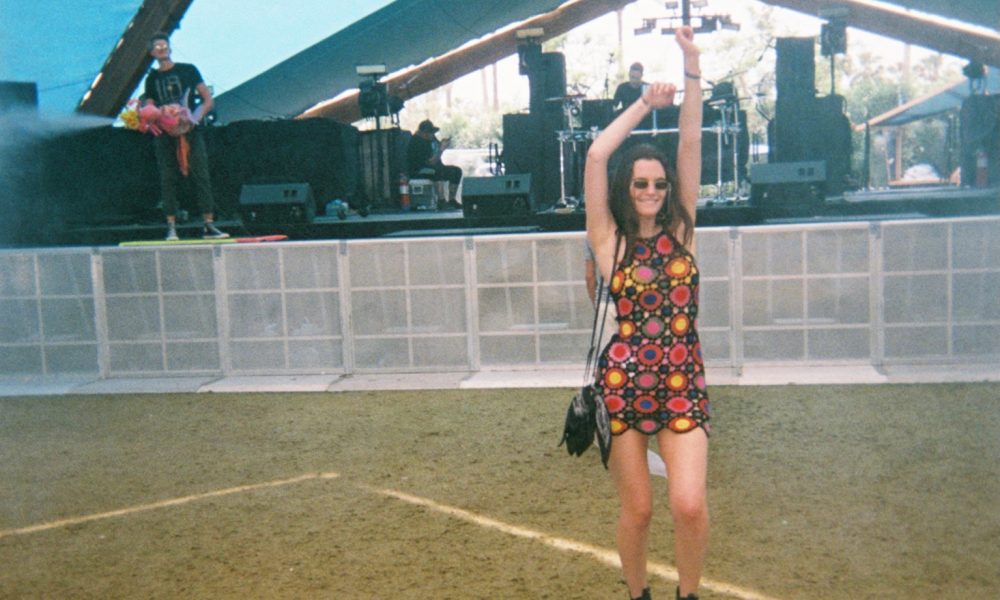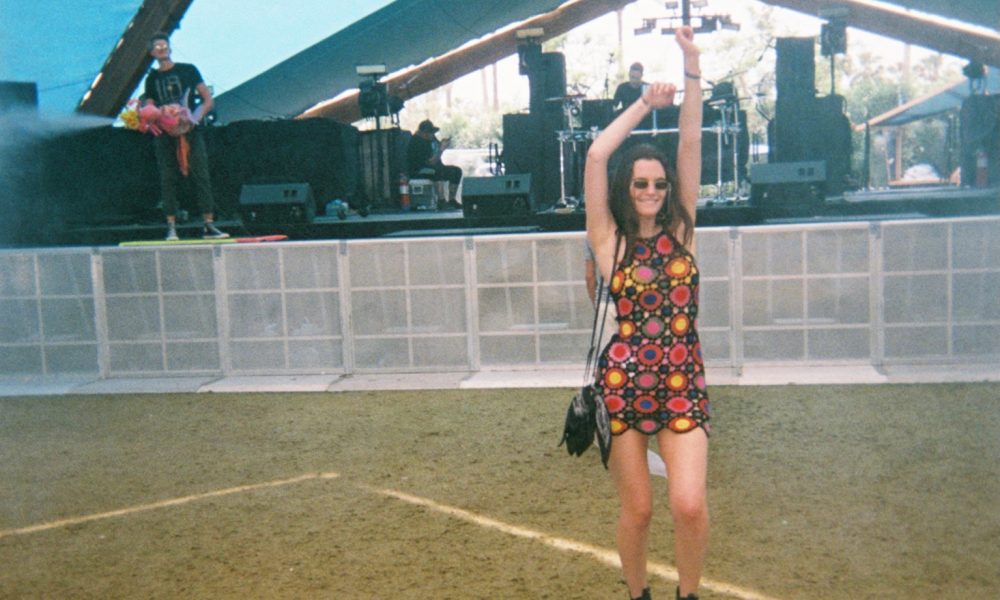 Today we'd like to introduce you to Maddy Ledger.
Hi Maddy, so excited to have you with us today. What can you tell us about your story?
Born in London but Sydney grown with an American mother and Australian father, I have always had an international spice to my life. Growing up, I was well-traveled and my instinct to connect and be close to friends and family saw me cross oceans to be with the people I loved. When it came time to apply to university, the architect in me knew I had to relocate, not because Sydney wasn't delivering, but because I knew I needed to challenge myself and my place in the world in order to design within it. The world was my oyster, yet my American identity wasn't something I had fully explored, hence I embarked on the US college admissions process and found a home in Los Angeles as a student of the University of Southern California's School of Architecture. My journey in LA has been phenomenally creative and inspiring, expanding my community with an eclectic group of people I absolutely adore and admire both professionally and personally.
For the past two years, I have been the Creative Director for a local magazine, GEN-ZiNE, where I have read the powerful stories of fellow Gen-Zers and worked with them to visually communicate the tough stories they bravely share. When I wasn't making architecture models, I was bussing tables, finding a family amongst LA's Australian restaurant community during my time as a server at Little Ruby in Santa Monica. But, like any student, the coffee addiction became all too real with time, leading to a year and a half stint at USC's favourite coffee shop, Dulce. My story is one that is jumbled, all over the place and intense, reflective of the busy body I am who is always searching for challenges. However, if my time in LA has taught me anything, it is the power of your people and establishing a family when you are so far away from your own. With every endeavor, I have opened my arms to the wonderful people I meet, amassing a curious and creative collection of friends and mentors who make every day in LA feel a little more like home.
Would you say it's been a smooth road, and if not what are some of the biggest challenges you've faced along the way?
I moved here when I was 19. Naturally, that transition from family home to foreign country is going to be one that rocks you. But I'm lucky. I owe a lot of my strength to the people I keep close to me in this city, the ones who have shared experiences of being far from home and transitioning into adulthood without parents readily available to hold our hand. It's been confusing and at times scary, but honestly it's been the most exciting thing to happen to me. I'm someone who rarely uses navigation apps when I drive. It's a personal challenge where I can prove to myself that I can get from point A to point B without any help. It's dumb, I'm aware, but I think that's extremely reflective of the challenger and achiever that I am, continuously striving to empower myself. So yes, this journey has come with challenges, the challenge of growing up I guess, but it hasn't been met with anything less than an open mind and can-do attitude.
Covid-19 has admittedly tested this can-do attitude, especially in terms of pesky homesickness. May marks the 9th month I've gone without seeing my parents and sister, which of course is difficult and can get me down sometimes, but it's taught me the importance of growing my community here. If anything, I think this barrier I'm facing in terms of getting back to Australia has forced me to consider LA as more of a home than I ever have before. This is hardly a hardship when you take a step back and look at all the devastation Covid has caused, though it's definitely been a bump in the road that's made things a little rocky and I'm thankful for the strength it's instilled in me.
As you know, we're big fans of you and your work. For our readers who might not be as familiar what can you tell them about what you do?
I've just wrapped up my undergraduate degree in architecture at USC with a thesis under my belt that I am excited to share with the world. My fascination with live events and music prompted me to explore the intersection of popular music performance and ritual – there is something so powerful about experiencing live music that I couldn't help but draw parallels between the concert and religious ritual. Fans make the pilgrimage to the venue to see their idols perform in the flesh, listen to their message and experience a visceral moment – dare I say, Nirvana. And while I do not think musicians themselves are comparable to Gods (sorry, Kanye), there are undeniable parallels in their practice, consumption and architecture. In order for designers of music performance to generate effective zones of meaning, I argue that it is essential to look back at the typologies that were once so influential in shaping our understanding of place in the world; the church. My thesis examines the evolution of the church typology in relation to music performance and its subsequent effect on the users of the space, uncovering the power that religious form has on the felt experience of music.
But beyond my passion for live music, so much of my work has been a combination of unpaid design and paid restaurant gigs. I'll admit that the eight hour shifts where I was constantly on my feet, wiping food off the floor, stamping logos on napkins, dropping wine all over myself and resolving bizarre customer disputes, all with a fat smile on my face, was a welcomed break from the screen. Zoom University took my multitasking to new heights, tackling five projects simultaneously across two or sometimes three screens at any given time. No project has been more important to me than my work as Creative Director for GEN-ZiNE, a publication dedicated to addressing contemporary issues through the eyes of Generation Z. Since starting my role, I've quickly elevated the small Instagram-based media collective to a holistic and professional brand, spanning print, social media and web platforms, which I independently designed. Over the past two years, I have grown the Creative team, leading new hire training, delegating design work to team members and overseeing asset creation to ensure a cohesive brand. This week we just released our sixth issue, a yearbook that compiles a collection of interview answers from outstanding members of our community, bringing tangibility to the powerful network that exists in Los Angeles' up and coming generation. I'm extremely proud of this issue as it not only looks like a fantastic piece from a design perspective, but welcomes new readers into the world of GEN-ZiNE, a community of writers, thinkers, and artists who come together to voice our concerns and cultivate a deeper understanding of contemporary issues and responses to them.
So when you ask me what I specialize in, I would say community. I'm interested in architectures that embrace connection and foster a sense of belonging and self-worth. I'm interested in amplifying people's voices and giving them a platform, whether that is through designing a logo that tells their story or creating illustrations that communicate the tough conversations their articles are tapping into. Perhaps it's the Aussie in me that so greatly values mateship that I make it a point to use my creativity to include, promote and value people, old and new, and the expansion of my own LA-based family has inspired me to use my skills to help others establish their own sense of self and place.
Are there any important lessons you've learned that you can share with us?
I've learned so much throughout my journey already and I know it's just the beginning. Here's a little list of some lessons I've found impactful and one's I like to remind myself when things get a little cloudy.
1.) Being creative is fundamental to who I am – it makes me happy, it inspires me and it soothes my soul. I know that my future career will fuel my creative spirit.
2.) Don't just be your own worst critic (as I am!), be your own hype-man and lift yourself up, celebrate your achievements.
3.) Value the people that show up for you – they are true friends/mentors/support crews that will be there for you long term. Be sure that you give back wholeheartedly.
4.) Take risks and step out of your comfort zone. Challenging yourself helps you realize your own strengths and allows you to grow and develop.
5.) Don't be afraid to fail – if you've never failed then you haven't really taken a risk. The most important thing is to fail fast, learn lessons and get right back out there.
6.) Always make sure you have a spare tire in your car – trust me.
Contact Info:
Suggest a Story:
 VoyageLA is built on recommendations from the community; it's how we uncover hidden gems, so if you or someone you know deserves recognition please let us know 
here.