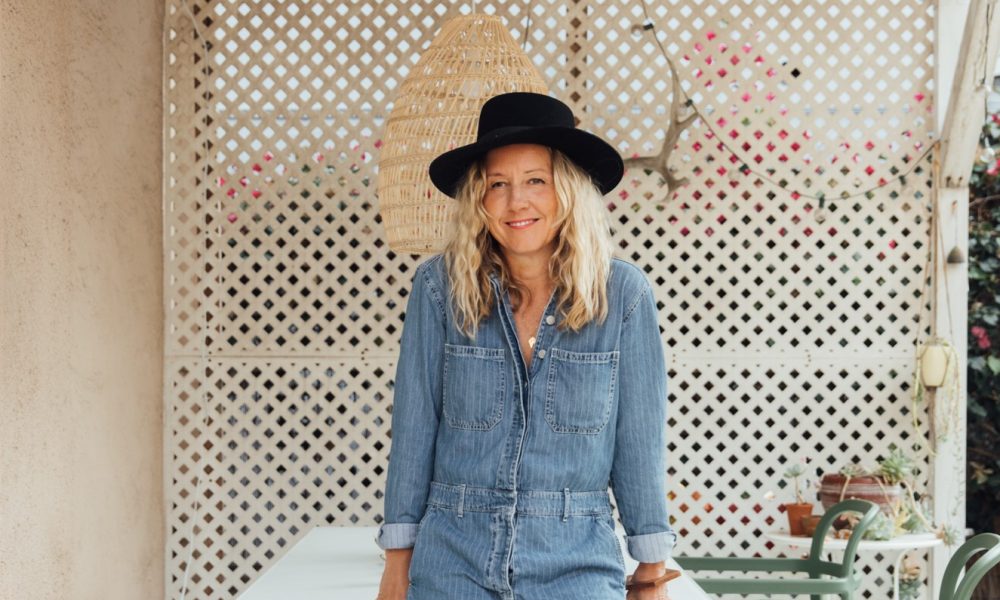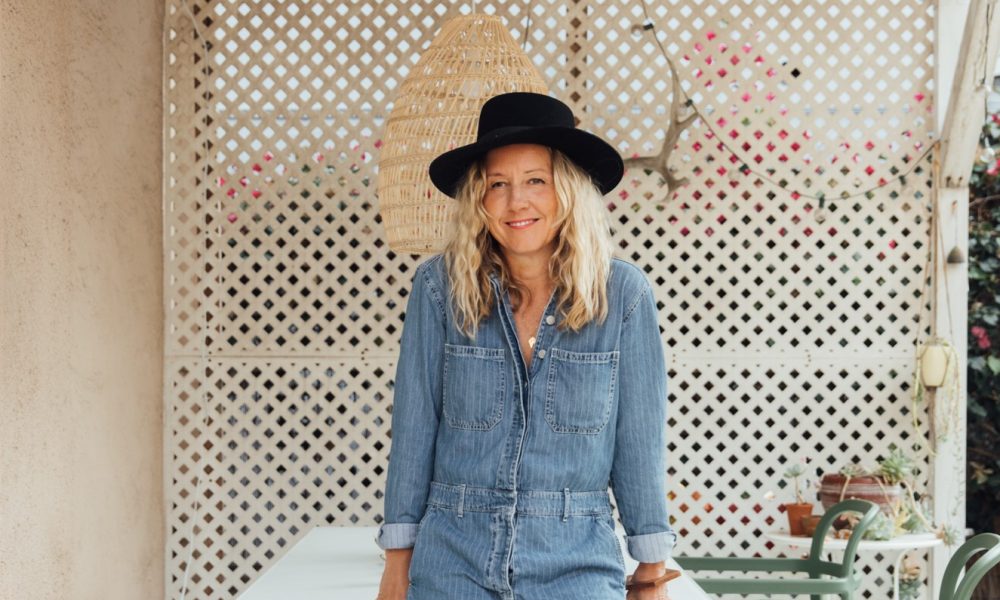 Today we'd like to introduce you to Lara Hoad.
Alright, so thank you so much for sharing your story and insight with our readers. To kick things off, can you tell us a bit about how you got started?
My path to becoming an architect was actually quite a meandering one, through art school and residency in several different countries. It wasn't really on my radar growing up, and when I finally found it, I realized that this is where I was supposed to be. I think the blend of art and science, the diverse range of subject matter, and the continuous learning hooked me. It is a profession of both blue-sky creativity and deep focus and application, and I really enjoy the juxtaposition of these two things. Having worked as a Design Director for many years at Santa Monica practice March Studio, I decided to start my own practice in 2019 and despite the challenges with the pandemic, it is going well!
My career as an educator has run parallel to that in practice, and the two are inextricably entwined, as is the case with many architects. Starting as a teacher's assistant at Otis College of Art and Design, I then became a class mentor before I was given the opportunity to teach my own classes and I have now just completed a year as Chair of the Interior Design department at Woodbury School of Architecture. My teaching career has evolved over time to be one of the most rewarding and important parts of my life. Teaching for me provides a platform for conceptual risk-taking and satisfies curiosity, being able to explore cultural issues that often exist outside of projects in professional practice. I have been so encouraged by the discussion and activism of my students this past year, particularly as a response to Woodbury School of Architecture's Year of Climate Justice. Once they graduate and embark on their careers, the design thinking and application of these students will be responsible for navigating us through one of the most challenging periods of recent human history.
With regards to settling in Los Angeles, I was finishing my Masters of Arts in Architecture at the Royal College of Art (RCA) in London, where I was born and raised, and thinking about a place in the world where I could both practice architecture and have access to the mountains as I was a big snowboarder at the time. I had visited Los Angeles on a previous trip and was drawn to the futuristic, hyper-surreal nature of it, and so landed myself in Venice Beach. My love affair with Los Angeles has never waned and I continue to be mesmerized by its ability to evolve. It is a city of experimentation and is constantly in flux. Even with all the challenges we face here in LA, I always feel that there is optimism.
I'm sure you wouldn't say it's been obstacle free, but so far would you say the journey have been a fairly smooth road?
In 2001, I lost the sight in my right eye due to a detached retina. A curious affliction for someone who designs three dimensional spaces, viewing the world as I do like a flat postcard image. It set me back in many ways considering the time it took to heal from the multiple surgeries and with regards to the erosion of confidence and belief in myself. I learned a lot about empathy, tolerance and being non-judgmental during that stage of my life and I really think that these learnings went on to shape the focus of my practice.
The other bump in the road for me was to do with licensure, not only the path to licensure, which is challenging but how as a woman, you are not taken seriously without it. I think it is imperative that the field of architecture reflects equality which currently it does not. A predominantly male profession, the percentage of licensed women and women in high positions in firms in the U.S. (and globally) is small compared to the overall number of architects, and that needs to change.
Alright, so let's switch gears a bit and talk business. What should we know about your work?
I would describe myself as an architect, educator and activist, although many of my projects cross into the art and design sector. The focus of my projects, for the most part falls under a creative umbrella of sustainability and community, and when I set up my own practice, I created a series of filters for addressing new projects and academic subjects from inception to execution. Those filters are Purpose, Planet and Play. The first two are quite self-explanatory but I think it is important to emphasize Play as an antidote to all heaviness we are experiencing in the world currently. Nigel Coates, the Dean at the Royal College of Art when I was studying there, told us on our first day, we are in the business of 'serious fun.' This has always stuck with me. The profession is perhaps more serious than it has ever been considering the issues we are faced with, but there has to be a place for humor too. I like to think that my projects include a bit of tongue in cheek, a nod and a wink, and are spaces that inspire and delight, bringing a smile to people's faces.
Having practiced and taught for so many years, there are many projects and teaching outcomes that I am proud of, but I would like to highlight two, one practice-based, the other academic.
The first is Eames Words a collaborative exhibition design project for the Getty's Pacific Standard Time: Art in LA, the experience of which will always be one of the highlights of my career. Hosted by the Architecture Plus Design Museum of Los Angeles, it was created to shine a light on the celebrated designer's lesser-known words and philosophy. The process of making the exhibition was as important as the show itself, with the coming together of an exceptional team comprising of the Eames family and a multi-disciplinary crew of creatives, conceiving and constructing the giant E's projecting onto Wilshire Boulevard and featuring a tactile and interactive experience of words and supporting objects. I met the esteemed Los Angeles environmental graphic designer Deborah Sussman working on that project, who became a dear friend and was my mentor for many years before she passed away.
The second is my educational work in the field of plastic pollution. I have taught a class at Otis College of Art and Design, partnered with various environmental non-profits for over a decade to produce creative projects to raise awareness and change behavior around the subject of single-use plastic pollution. The class has produced hundreds of proposals, many of which have been implemented as public art and design installations and interventions and have contributed to the wave of bans and regulations of single-use plastic products in the state of California. As a result of my work in this area, I was invited in 2019 to be part of the eXXpedition all-female round the world sailing voyages to investigate the cause of, and solutions to, ocean plastic pollution. Our voyage focused on Antigua in the Caribbean, collecting ocean samples, cleaning up beaches, and visiting local schools and communities, the scientific research and findings from our trip being recently published.
I am also a Climate Realty Leader and part of the 1% for the planet program, which is a network of like-minded individuals, businesses, donors and nonprofit organizations working together toward a common goal: protecting the future of our planet. The 1% program is not that common amongst architecture and design practices, but I think it is a great way to integrate a culture of giving back.
What sort of changes are you expecting over the next 5-10 years?
The pandemic has changed everything, and I actually think it is one of the most exciting and important times for architects and interior designers in recent history as we reconsider our spatial environments in a post-pandemic world. Our relationship with our homes is particularly interesting. Becoming the focus of our lives during lockdown, the function of our homes is blurring, as places to not only live but work, work-out, educate, socialize, the list goes on. And now that we will almost certainly continue to live a hybrid lifestyle, our homes will evolve to become far more multi-functional than they have ever been. Our work and social spaces are also ripe for a rethink and in light of our other, arguably larger crisis, the climate, it is vital that sustainably is at the core.
The other aspect of the industry that was shifting prior to Covid, but which I think became accelerated during the last 18 months, is the importance of wellness and our relationship to nature and the outdoors. Biomimicry (of which I teach a class at Otis College of Art and Design) and Biophilia, practices both concerned with nature-inspired design, are imperative as we navigate a world in chaos. As the human race continues to gravitate to urban areas, so our disconnection to nature increases, revealing both physical and psychological misfortune. I feel that the pandemic was somewhat of an awakening to the important role that nature plays in our lives. It is not of any surprise that one of the biggest selling items of the pandemic was house plants! As designers of environments, we are going to be looking far more closely at the natural world as a teacher and how it can inspire us to both address the pressing issues of the day as well as recognizing its benefits for wellbeing by bringing the outside in, not only with regards to daylight and fresh air but using natural materials and referencing the natural world through pattern, color and texture. This is not a trend but a necessity and I was able to explore it while Design Director at March Studio through the Our Space project which identified nature as a unifying element for a global co-working space with Biophilic design at its core.
I also want to mention the shift to address the social, gender, racial and environmental inequities and injustices that exist in both the architecture profession and the built environment, and which has been highlighted by the pandemic and the events surrounding the death of George Floyd. The profession has a long way to go but I am hopeful that the work of organizations such as NOMA, WIA and ACLA will result in a more relevant, equitable and accessible future profession.
Contact Info:

Image Credits:
Profile picture photo credit: Kate Berry Eames Words photo credit: Clark Dugger Our Space photo credit: March Studio
Suggest a Story:
 VoyageLA is built on recommendations from the community; it's how we uncover hidden gems, so if you or someone you know deserves recognition please let us know 
here.