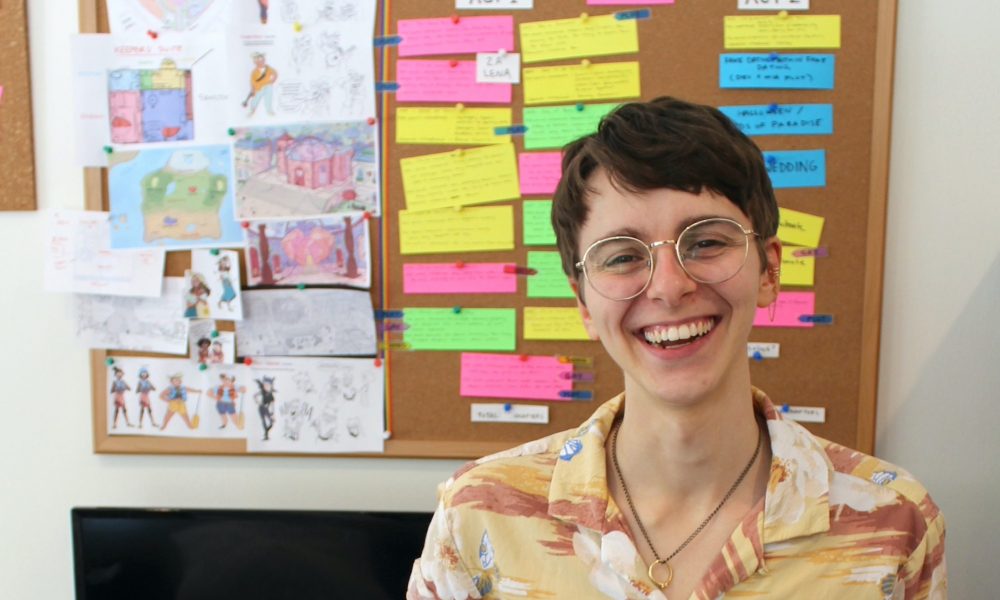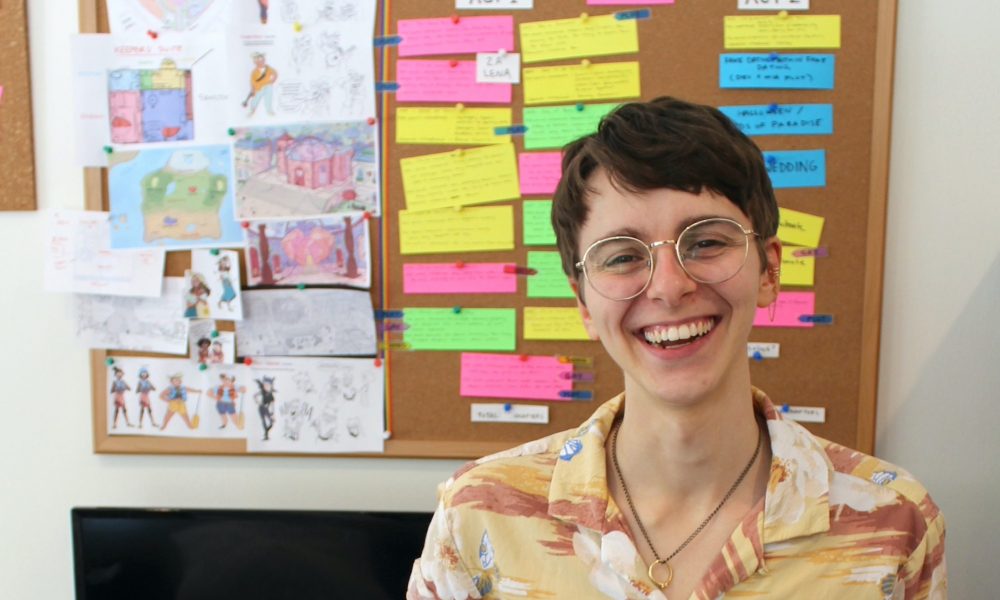 Today we'd like to introduce you to Lake Fama.
Hi Lake, we're thrilled to have a chance to learn your story today. So, before we get into specifics, maybe you can briefly walk us through how you got to where you are today?
I often wonder myself how I got where I am today! I always jokingly say, "I'm four years old" because it feels like I didn't start actually living until I came out as non-binary and started my gender transition process, but I guess some version of Lake must have been doing stuff all these past twenty-something years till then. During that time, fiction was always my escape from my very painful, lonely, and unhappy youth where I had no words for the trans feelings I was experiencing but had a lot of distress and discomfort. It was even through online fan communities of cartoons and anime that I started learning and understanding those words. Then once I found out, you could have a career in making animated shows? Oh yeah, there was no turning back for me.
I graduated high school early to go to art college for animation in New York, and after graduating college, I moved out to Burbank with my partner to try to get my foot in the door in the animation industry. I was very fortunate and privileged to land a storyboard job on a Warner Bros show soon after settling here. Ever since, as I've worked for different studios throughout my career, I've been learning and growing my storyboard skills so much that I finally felt confident making my own web series by myself in my free time. And I also felt a deep *need* to make my own series – I think the animation industry will, unfortunately, continue to be reluctant, cautious, and often straight-up bigoted about making queer-centered media for a while. The storyboard-comic series I make in my free time, called Heart Work, is queer to the core and in ways that mainstream media still doesn't often do queer stories: I didn't want to tell any coming out stories or stories about the hardships of being trans and queer. I wanted to make a comedy series with trans and queer characters at the very front and not on the sides, a series that doesn't need to justify or explain the characters' identities, and that's just a completely silly fun time in a fantasy world. I've only just started releasing chapters in the past few months and it's not a big, well-known series or anything, but most importantly it makes my wife laugh and it's the kind of thing my struggling younger self would've gone wild for.
Can you talk to us a bit about the challenges and lessons you've learned along the way. Looking back would you say it's been easy or smooth in retrospect?
Before the transition to working from home in the animation industry, even just daily office life was a big struggle for me. I didn't realize how taxing it was on me to just exist in office spaces and public every day as an androgynous, non-binary, trans person who uses "they/them" pronouns in an extremely binary world. Even simple things like going to the bathroom added daily stress – in public restrooms, I get glares or yelled at sometimes regardless of what binary option I choose, both of which don't fit me (men's and women's rooms). Multiply that stress by the few times you gotta pee throughout a day at work, five days a week – that one factor alone ends up being a lot of stress. I was hyper-aware of everything around me all day for my own well-being, so all my mental capacity was spent on getting work done and existing in public.
Working from home, I could finally stop and breathe every day – I could do my job in my own stress-free space. That's not to say it solved all my problems: I've definitely still experienced bigotry and insensitivity, even in a virtual workplace. (Also, my bird loves to loudly sing any time I pick up the phone or hop on a Zoom meeting.) But I didn't have the stress of analyzing how people were viewing me and if I was safe in public. I could just pop my pronouns into my Zoom name to avoid having to have awkward conversations about how to refer to me and what my identity is. I sometimes could have a little more time to plan and emotionally prepare for tough conversations since they'd have to be scheduled into a Zoom or done through email or Slack. Everything changed for me – I finally had time and capacity truly for myself beyond just managing my own safety and sanity, and eventually realized that I didn't necessarily want to keep climbing the career ladder as I had been working toward. I just wanted to tell my own stories, my way. And with all the time gained from not commuting to work anymore and from being able to work more efficiently in my own space, I've been able to do just that.
Can you tell our readers more about what you do and what you think sets you apart from others?
I'm most well known online for my personal comics – I used to regularly make both serious and silly short comics just about my experiences as a queer and trans person. But what I work on now, and what I'm most proud of, is the storyboard comic I've created and been putting out Heart Work. It's a bit of a mix of those two types of work I've been doing in my life till now – silly comics and professional storyboarding. When trying to figure out what medium to tell the story in, I defaulted to thinking it should be a webcomic since that's what most artists use to tell longer-form stories on their own. But the thing is… Stay with me for a second here. So there's an episode of SpongeBob, "Squilliam Returns," in which Squidward tries to pass off the Krusty Krab as a five-star restaurant to his rival Squilliam and tells SpongeBob to clear his mind of everything that doesn't have to do with fine-dining and breathing. The faux-five-star restaurant scheme is successful but falls apart when Squilliam, impressed by SpongeBob's waitering, asks him for his name, but SpongeBob doesn't know it anymore because he cleared it from his mind in mastering fine dining. I cite this episode all the time because that is 100% my life if you replace "fine dining" with "storyboarding." I tried to make a simple webcomic but I have trashed all other artistic skills in my brain that are not storyboarding and I could only ever visualize the gags and story moments of Heart Work in a storyboard format. So I decided to make a hybrid of the two: a series that's in a storyboard format but is cleaned and toned like a comic and released in pieces and chapters. Anyway, it's a comedy series about a disaster heartbreaker and a perfectionist engineer who are mistakenly paired together through a wild accident to do a job that only soulmates can do in a city absurdly obsessed with romance, and they aim to maintain the image that they're that perfect soulmate pair even though they definitely aren't. That endeavor becomes increasingly difficult because they can't agree on anything and the disaster's dozens of exes flock to town to challenge the pair's "love." It's extremely silly and I hope someone out there (who isn't my wife) will think it's as funny as I do.
Risk taking is a topic that people have widely differing views on – we'd love to hear your thoughts.
I confess that I don't think of myself much as a risk-taker! I do end up taking risks of course, everyone takes risks of some sort regularly, but I tend to weigh the costs and benefits of taking risks pretty heavily before jumping into them. In my career, the most frequent risks I take are to speak up about bettering the on-screen representation whenever issues arise on whatever project I'm a part of or advocating for better working conditions for the crew behind the screen. Those are always risks I will take regardless of my calculations on the personal cost of taking them because they're issues that will deeply affect how other people around me and in the world are treated and because I know I have securities and privileges as a white, masculine-presenting person that other people on my teams will not always have.
Contact Info: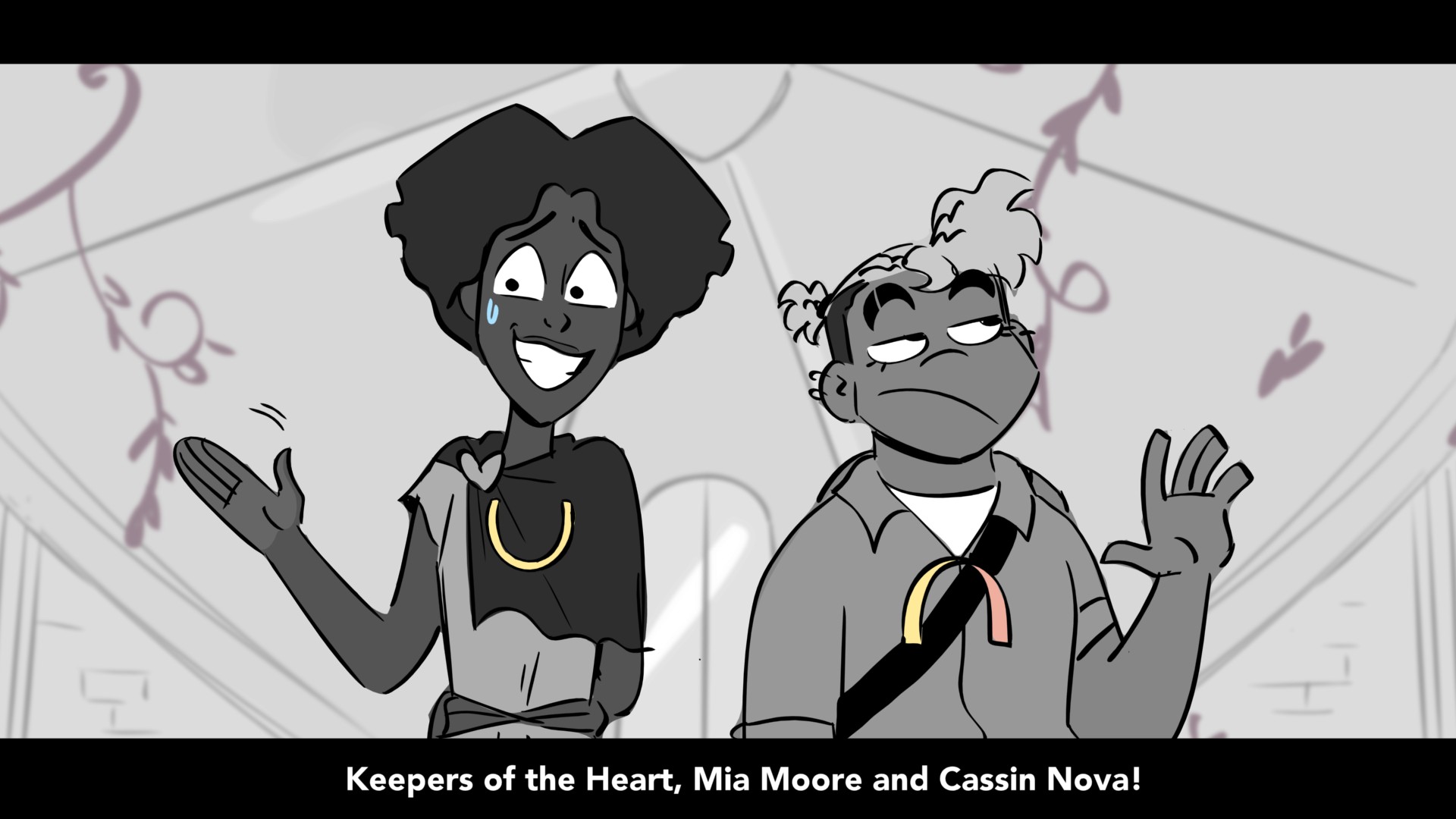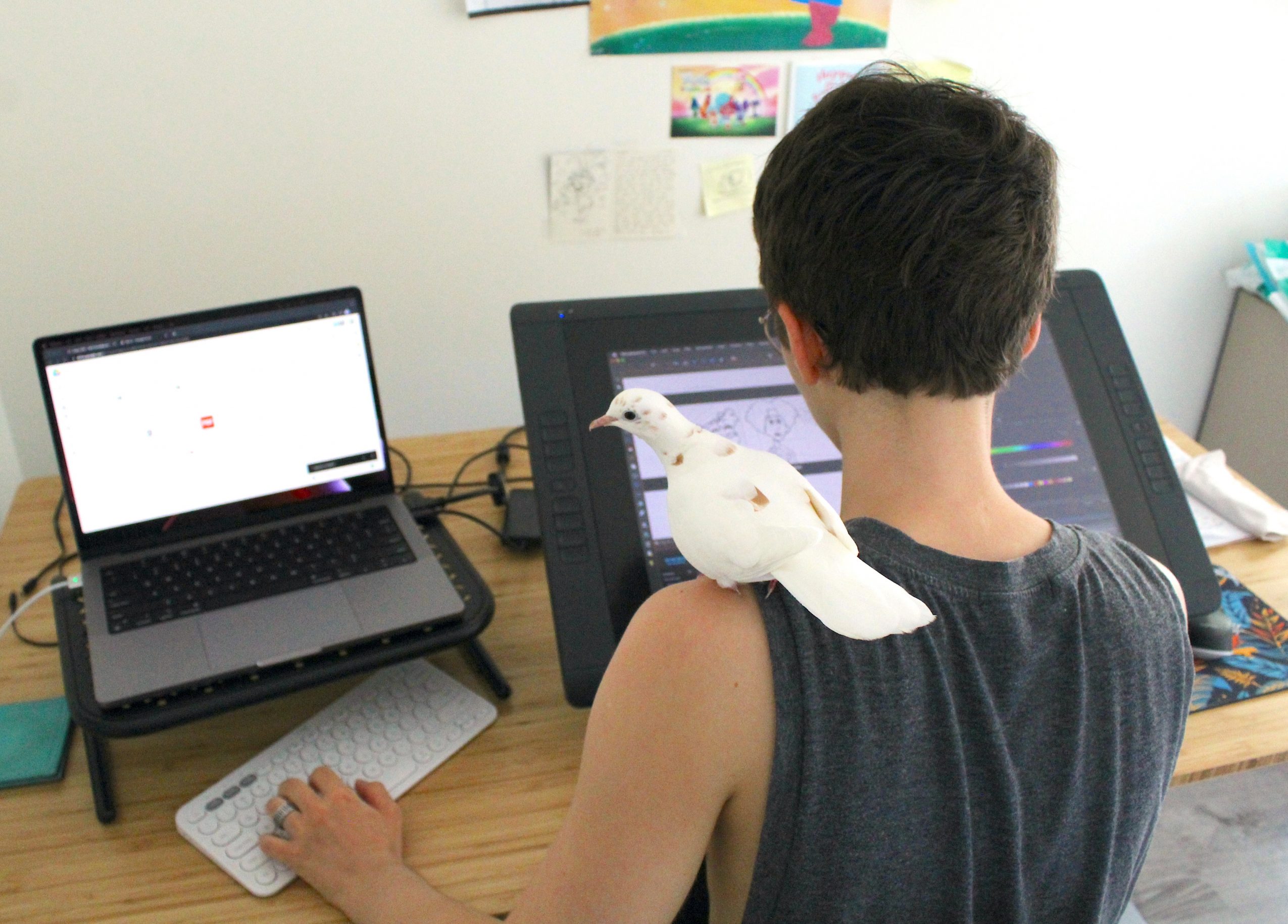 Suggest a Story:
 VoyageLA is built on recommendations from the community; it's how we uncover hidden gems, so if you or someone you know deserves recognition please let us know 
here.