Today we'd like to introduce you to Katie Thiroux.
Alright, so thank you so much for sharing your story and insight with our readers. To kick things off, can you tell us a bit about how you got started?
Now, I am a jazz bassist ad vocalist but I started off as a not so eager violinist at age four. I am the youngest of four and we all started off playing Suzuki violin. I was terrible, and I knew it, but quitting did not exist in my family so I just went along with it. When I turned 8 my mom suggested that I switch to the upright bass. She said, "Everyone needs a bass player so you'll always have a job!" Although she was and is right, that notion did not register with me. What did hit me was at my very first lesson at the original Colburn School (the USC AV Warehouse) I touched the bass, made a sound and that was it for me. To condense my journey for you, I studied classical bass intensely until I was 18. When I was 12 I had another moment where I heard jazz and got to play it for the first time and I was hooked. I had also studied classical voice and been fortunate to have opportunities to perform with the LA Opera but even at that age, my heart wasn't in it. When I started listening to jazz and singing it, I knew that this is what I wanted to do.
By the time I was 16 I started working in clubs in Los Angeles a few nights a week. It was the best place to cut my teeth and learn from real musicians who did what I wanted to do. Each time I would show up to a gig, I would have no idea who the musicians were or what songs we were going to play. This is typical in jazz. I didn't see it as a challenge because I just thought that's how things were done. I didn't know any of the songs, but because I had listened to so much music, I trusted my ear to take me wherever it needed to go! After I would ask the band what the tunes were and then I would go home and learn them so I knew them when someone else would call them. I am grateful to have come up this way because this way of learning is not so common anymore simply because of the scene.
I received a Presidential Scholarship to Berklee College of Music, finished in 3 years then taught at their international sister school in Quito Ecuador for a year. Came back to Los Angeles, got my master's degree. Even with all that schooling I wanted and needed to be better, so I practiced hours a day, studied with mentors and took every gig I could to meet as many people as possible. We have a saying from Thelonious Monk, "You have to be on the scene to be seen!" I had a goal of people I wanted to play with locally and I when I met that I realized I could aim even higher. I would always put myself in a situation to be around the people that I wanted to play with and all I had to do was be prepared!
I then felt ready to make a record of my own and start touring under my own name. My normal pre-pandemic schedule consisted of going on the road 30 weeks a year performing and teaching workshops. That took a lot of work to get to that point. I do not have management or booking so I am the one making all of the calls, hiring the band, doing all the travel arrangements and whatever else needs to happen. I built everything off a good product, my recorded music, and referrals from sold-out venues. I would build from one gig to the next until I was doing the high-level venues and festivals that I wanted because I knew my music and what I offered would be a good fit.
The pandemic immediately halted my way of life. I pivoted and quickly! I started teaching privately online and ended building a nice studio of bassists and vocalists. I also got deep into social media at that time, posting music content, offering musical advice and that turned into a job offer at USC to be on the jazz faculty! I know the pandemic has been a challenge but I came away learning that I absolutely love teaching!
Can you talk to us a bit about the challenges and lessons you've learned along the way. Looking back would you say it's been easy or smooth in retrospect?
Of course, there are struggles making a living as a musician. Right now I work as much as I want to and book the performances and opportunities that I truly want to do. For me right now, being a musician can be tough because you always want that creative spark available and sometimes it just isn't there. When you feel like you have had a bad night performing, like you let your band and the audience down, you can't let the audience see that. There have been times after I finished a concert and thought, "wow, what was going on with me tonight!" And then someone will come up and say something like, "that was the best performance I've ever seen!" Or, "I was feeling so terrible before this and your music made me feel better!" I've gotten to the point where it is one concert at a time and even one song at a time. I know I have done my best as long as I am present in the moment and fully committing myself to the band and the music.
Particularly for me a challenge has been navigating the music business as a woman and also a jazz musician who plays and sings and leads the band. I think people were also accustomed to seeing a female singer in the frontline who looked a certain way, wore makeup and a short and revealing dress and heels. I did none of those things and on top of it, the bass was covering my body! I found that to be a positive because when people saw me perform, they didn't have the opportunity to focus on my looks. Their direction was immediately pointed to the music, which is all I ever care about!
In the beginning, when I tried to book concerts it was tough because promoters were confused. They would ask, "Are you the leader, the bassist or the girl singer?" I would say that I am all three of those things, book me and you'll find out. Once I got over that hurdle things became a lot easier.
Thanks for sharing that. So, maybe next you can tell us a bit more about your work?
I have found a great balance of performing and teaching at this moment. I have had amazing teachers and mentors in my life. I found that I have a knack for synthesizing that information and sharing it with a wider audience. I would say that I am most proud of that attribute. I always tell my students, I am not really teaching you anything. You already have all the answers, I am just pulling them out of you and teaching you how to teach yourself!
I mentioned I teach at USC and I also started a jazz camp in Maui called Jazz Maui Camp. It is a jazz and culture immersion camp. I do believe that our environment and experiences shape our creative output! I love that moment working with a student (of any age or level) when they get excited because they figured out how to do something.
I balance this out with live performance and international touring. That truly makes me the happiest because it's all about being in the moment and being present. Putting on the best show on no matter what the circumstances are. No one cares that your flight was delayed, you didn't sleep, you have food poisoning and now you have to perform two sets in Hamburg, Germany to a sold-out crowd who paid to be there, got baby sitters and took the time and then you leave at 4am and do it all again! All of that goes away the moment I get on the stage. I am always so thankful to the audience and I never take for granted what it took for them to come out!
I have been so fortunate to be the Director of Women in Jazz for the Monterey Jazz Festival. Since I was a kid it was a goal of mine to play at the festival. I reached that goal and now I am so tickled to run his program and help young women find their voice in jazz and the music industry.
A fun project that sprouted from the pandemic was my podcast, "The Hump with Katie." It started as something for myself to learn from the best in the music business and then it turned into over 60 interviews with 60,000 listeners. I took a little break but I am coming back strong!
I think what sets me apart from others is that I have the ability to share information in an accessible way. And this is as a teacher and also a performer. I can definitely see how it is hard for the general public to listen to a jazz concert because a lot of musicians are not thinking about their audience. They are playing at their audience, not to them! I enjoy the art of connecting with an audience and figuring out how to grab their attention and make them feel like they are really involved in the concert!
I have also found a voice on social media to share not only my music and teaching but I also provide a positive and safe space for people to simply be themselves! I was holding out on using social media for a long time but now I absolutely love it and I have met a lot of amazing people.
We'd be interested to hear your thoughts on luck and what role, if any, you feel it's played for you?
For me, I guess that saying is true, "be in the right place at the right time" and I would add, "and be prepared!" Jazz to me is knowing a lot of information, having great technique and then opportunity strikes, you need to be so flexible that you can do anything that comes your way musically. You have to be so strong on your instrument that nothing stands in your way. I was fortunate enough to meet Quincy Jones in 2015 because I met one of his incredible artists at the festival, Justin Kauflin, and I was prepared in that moment to serve the music. And because of that, I had the amazing opportunity to perform a three months residency at Quincy Jones' jazz club in Dubai, Q's Bar.
I really set my intentions for what I want to do and magically it all seems to happen in one way or another!
Contact Info: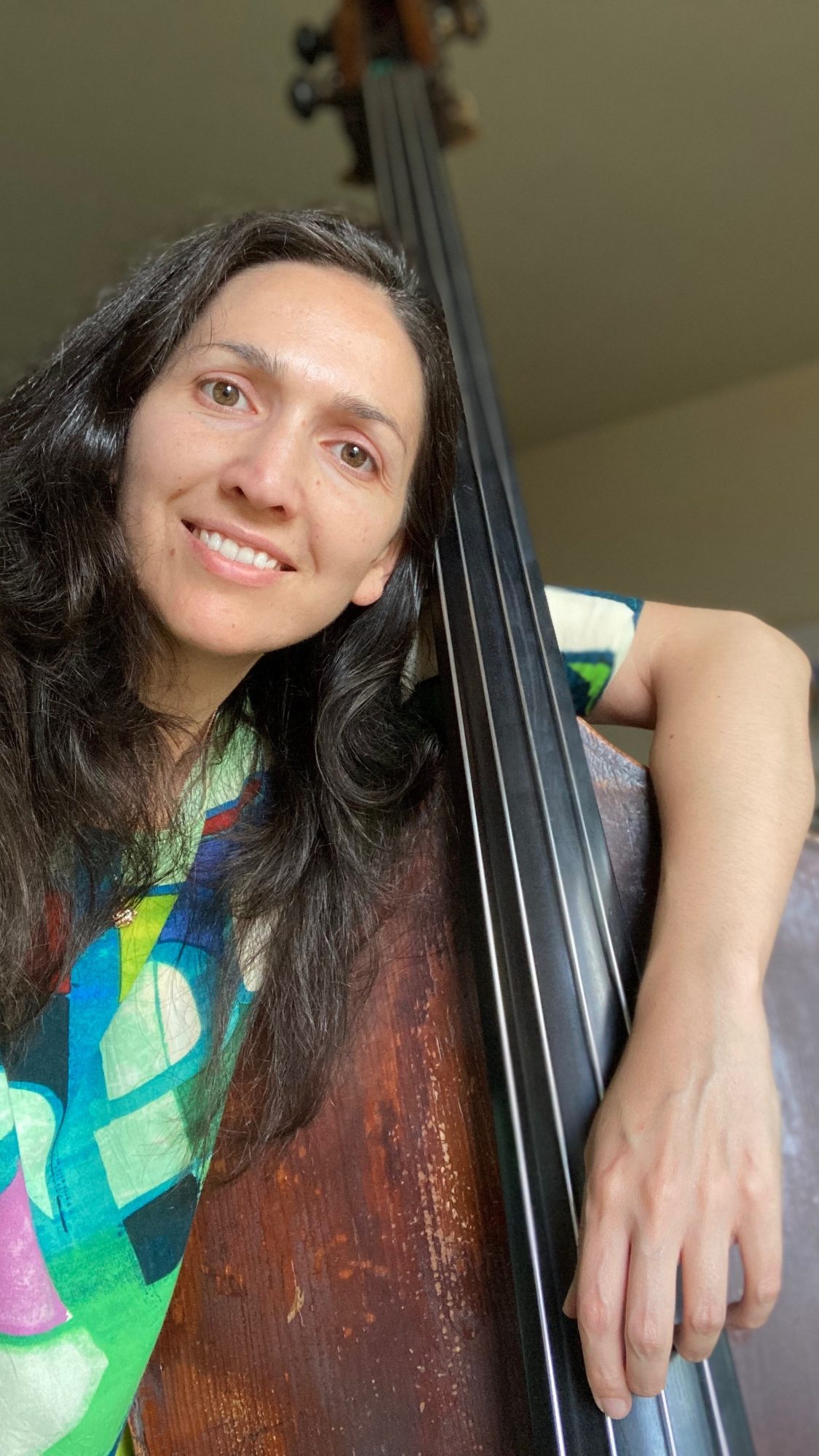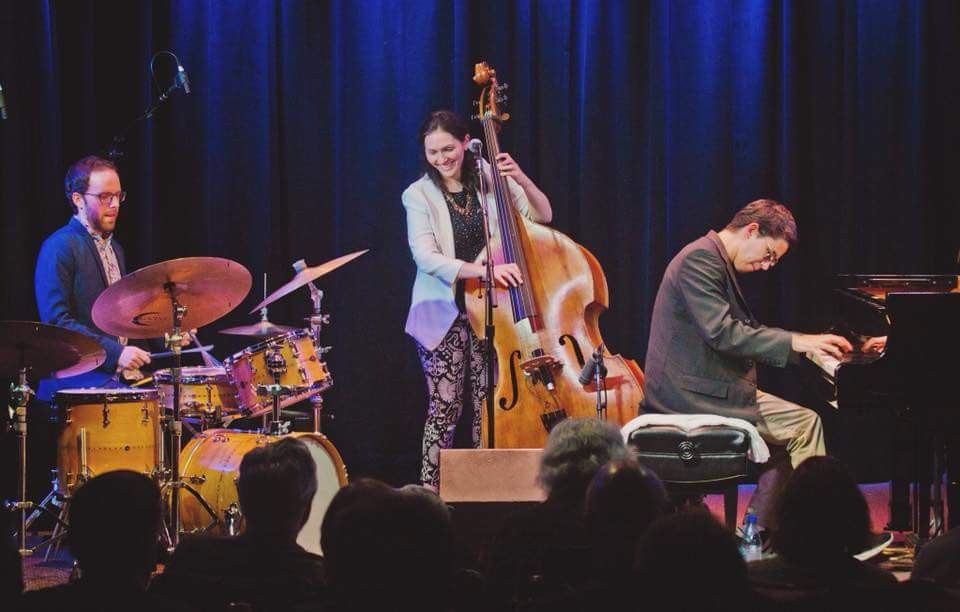 Suggest a Story:
 VoyageLA is built on recommendations from the community; it's how we uncover hidden gems, so if you or someone you know deserves recognition please let us know 
here.