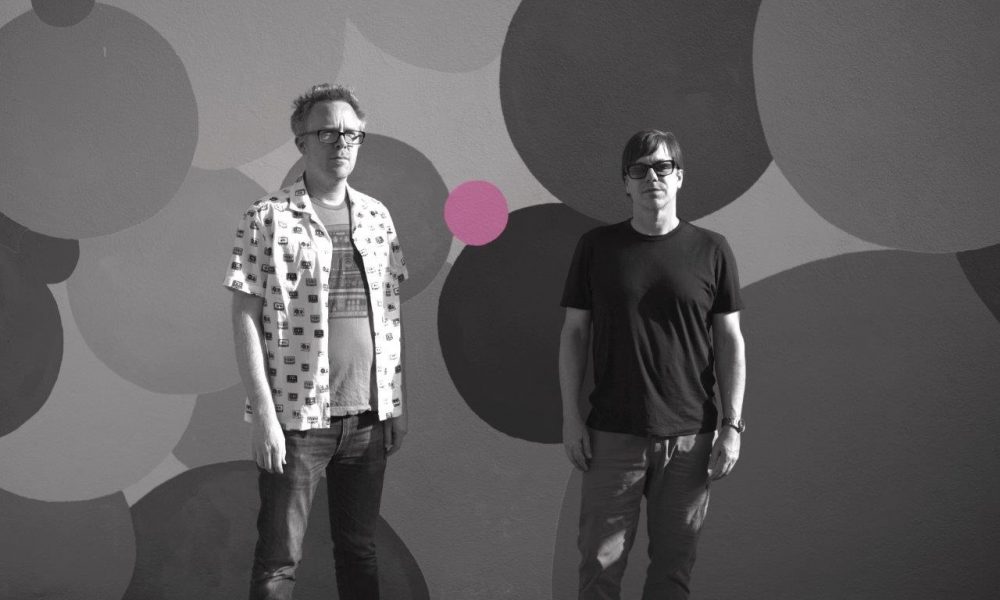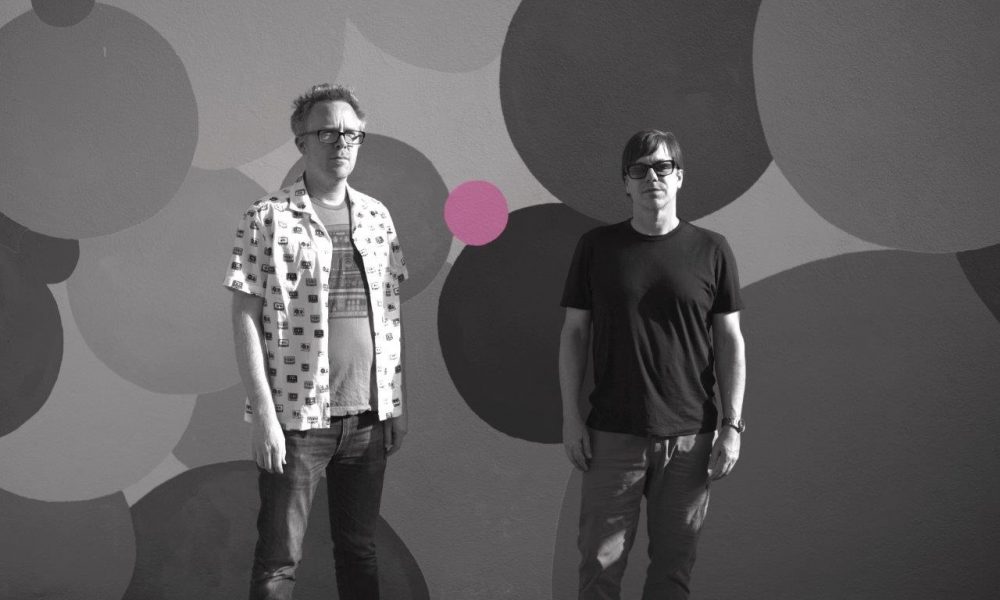 Today we'd like to introduce you to Jesse Nason and Brett Bixby.
Mono Sources is the creation of multi-instrumentalists Brett Bixby and Jesse Nason. We met during recording of Brett's album "City Lights", after which Jesse joined Brett's band in support of the album. In the years after, both of us exchanged touring and recording duties for Los Angeles songwriter AM and started to share a studio in Long Beach. This studio served two important purposes – a place to house our growing synth and effect collection and a place to start working on music together. Our debut album is an experimentation of different sounds and voices that combines moody synths and mid-tempo beats. The debut record was us finding our legs, getting some friends involved and experimenting with our sound. Right when we were up and running with a live band and starting to play shows, quarantine hit and we quickly switched gears to writing and recording a new album with drummer Denny Weston Jr. and multi-instrumentalist Justin Burrow.
Brett met Denny while in the drum chair touring with AM & Shawn Lee. He's a versatile LA session musician who gigs locally with Arthur King & The Night Sea and has toured in recent years with The Kooks and KT Tunstall. Justin is a dear Long Beach friend and an in demand guitarist and keyboard player who always brings taste, melody, ambiance and experimentation to the table. Mono Sources is our vessel to explore vintage synthesizers, sharing sonic influences like Pink Floyd, Devo and The Cars, and exploring more modern influences in the vein of Massive Attack, DJ Shadow and Peter Gabriel. Our under-construction second album is shaping up to be a deep four member collaborative effort.
Can you talk to us a bit about the challenges and lessons you've learned along the way. Looking back would you say it's been easy or smooth in retrospect?
Initially, the struggle was finding a writing style that was unique to us. Once we found our footing and established the core of our record, we reached out to others to incorporate their voices into the project. The ones who responded, Lauren Hillman, SAS, Nick Logie and poet Derrick Brown, ended up being friends who organically gravitated toward the material. Each was given freedom to bring their own lyrics and melodies to the songs. In that same spirit of reaching out for talent, Keith Slettedahl, leader of LA favorite The 88, designed the album cover art… As with a lot of other musicians, covid/quarantine is a current obstacle to creating music in a room together. However, we quickly pivoted to writing for the next album and have settled into a steady rhythm of sending each other tracks from our various home studios. Despite these challenging times, our chemistry and creative output has grown with each of us sharing writing, mixing and producing ideas freely. Creatively we feel like we are in a great place and we're excited to share new music when we're done in the kitchen.
Can you tell our readers more about what you do and what you think sets you apart from others?
Brett: I am a solo artist as well as a writer, producer and touring musician. My album "City Lights" is available on Spotify and Apple Music. I have toured with AM & Shawn Lee and Rocco Deluca. I am grateful that one of my songs, "Fireside", struck a nerve on Spotify and has been featured on a number of heavily trafficked acoustic playlists. I also released a record in 2020 under the name Telecourse, a collaboration with my friend and former Mention frontman Mike Carillo. As a multi-instrumentalist, I pride myself on being able to adapt to different musical opportunities – sometimes leading in writing and production, and at other times embracing being a role player in an ensemble. My touring synth work with AM & Shawn Lee led me to reach out to Jesse to start a more synth inspired project where we could explore sound and space. We're taking the farm to table approach and doing everything in house, which keeps us constantly working and growing.
Jesse: I am a keyboard player, drummer, mathematician, and experimenter. My specialty is definitely my curiosity of sound, which has led me from starting small on classic keyboards in bands to experimental electronic music on modular synths. I am employed as a math professor at Long Beach City College, and during the last year I have been on sabbatical researching and creating curriculum aimed at showing examples of mathematics through music theory, synthesizer signal path, and music history. As a musician, I'm most proud of the music that I have created with my friends, especially in the last year when it seemed that creation was the only thing we had control over.
Can you tell us more about what you were like growing up?
Brett: Growing up, I always had a piano in the house. Those early piano lessons were a great musical foundation. My early teen years took a detour into drumming before I went back to keyboards in high school and ultimately picked up the guitar. I figured the path toward the grail of writing original music was paved with learning different instruments, understanding how they fit together and finding a voice. Long Beach is an eclectic city and I've always had a diverse taste in music. From 70's soul to new wave to iconoclasts like Neil Young, music is an endless forest to walk through. Any scraps, jar change or allowance money usually ended up in my pocket as I rode my bike to the record store. In the early 'aughts my friends and I were part of a collective in an underground warehouse affectionately called The Space. The Space was a gathering place for bands from Long Beach, Orange County and Los Angeles to play underground shows and many of the musical friendships forged then have lasted and evolved.
Jesse: I had a few elementary school age years in piano lessons and rebelled against that moving to the drums in junior high. My early drumming days were inspired by Led Zeppelin and Soundgarden, and all those years of listening opened my ears to the additional sounds being made by guitars and keyboards. I've always had a healthy curiosity and inquisitive mind, always reading about and buying new music and always trying to learn through new challenges. I didn't really know how to play keyboards in a band when I first started doing so, but I jumped in with a little knowledge of chords, a good rhythmic foundation, and a few pedals that could at least make noise when I wasn't sure what to do. I'm probably one of a few keyboard players that decided to put a Big Muff fuzz pedal on his Rhodes piano in his first band, and that probably says a lot about my personality and approach to new things. That curiosity led me to start playing with Deccatree, which was founded by singer/guitarist/producer Chris Karn. And Chris is the one who produced Brett's solo album "City Lights", which is how I met Brett. I think Brett and I work so well together because both our interests are wide and we have many overlapping influences from which to draw.
Pricing:
$15 for CD on our Bandcamp page
Contact Info:
Image Credits
Band Photos – Joe Lyman
Suggest a Story:
 VoyageLA is built on recommendations from the community; it's how we uncover hidden gems, so if you or someone you know deserves recognition please let us know 
here.