Today we'd like to introduce you to Jeremy Gregory.
Hi Jeremy, can you start by introducing yourself? We'd love to learn more about how you got to where you are today?
I was 5 years old, laying in bed singing to the top of my lungs. My grandmother comes in and says, "Boy, turn that radio off! Didn't your mom tell you to go to bed?" I said nana, that was me singing not the radio.
She was shocked! So, growing up in the church my mom put me in the children's choir, and from that moment I knew this is what I wanted to do. I've had the same dream since I was 5, I see a person on stage, name in light, with a huge crowd but I can't make out the face. Each time, I have that particular dream I get closer and closer to the person, now I know that dream is about myself.
Since that moment, I've actually done some pretty amazing things. In my teens, I recorded a Gospel Album with my Youth Church Choir and Sang with Josh Groban my Junior year.
Since then, graduated college with a Music Degree, made it to Hollywood Week for American Idol, and made it through several rounds of The Voice just shy of the Live TV round. Now, I am working on my 5th release which will drop on April 15, 2022.
I recently started working with a new production team that works with heavy-hitting artists such as Yo Gotti, Saweetie, Chris Brown, and many more amazing artist. It has been long a journey to get here and I've just begun the scratch the surface.
Alright, so let's dig a little deeper into the story – has it been an easy path overall, and if not, what were the challenges you've had to overcome?
When I moved to Los Angeles in 2015, I was a recent college grad w/ $500 in my pocket chasing a dream. Mind you, coming to LA I had never been to California nor did I know anyone here or the cost of living. So, I figured that $500 could get me a few nights in a hotel while I found a job and started to save some funds for a place.
Little did I know I was wrong, I soon found out I couldn't afford a hotel with the little money I had and then found myself homeless sleeping in my car for 7 months.
At one point my car broke down and I didn't have the money to fix it, I got it towed to a shop gathered the everyday items that I needed, and slept on a park slide for about 3 weeks until I had enough money to get a new car.
During that 7 months, I worked 2 jobs and got a gym membership to work out every morning and that's where I showered and got ready for work each day. I also found a bridge in Canoga Park with amazing acoustics to vocally train myself for my American Idol auditions.
The most insane part about this experience is not one single person knew I was homeless until 2 years later when I decided to make a Facebook post. People were extremely shocked that I did all of this while auditioning for a mega TV show and never told anyone.
That's the moment my life truly changed because this was something I wanted and something no one could give me, I had to work to get to where I wanted to be. Fast forward after lots of scarifies and hard work this reality is heading in the right direction.
Alright, so let's switch gears a bit and talk business. What should we know about your work?
I'm a Singer, Songwriter, Choreographer, and Small Business owner from Wichita, KS based out of Los Angeles, CA. My passion is simple, I am what I like to call an Elevated Eclectic Creative. EEC is someone that goes above and beyond to create a masterpiece to inspire others whether it be by writing a song, performing, or choreographing an inspirational number.
As an artist in this business, when I'm on stage I love to get lost in the music, and take myself to a place of pure serenity. When you can create the emotional connection to your craft and allow yourself to be more venerable that's when others will start connecting with you.
I'm just a good ole church boy from Kansas that loves to create and is ready to share my gift with the world on a bigger platform. My mindset is to always be able to connect, relate, and feel.
People should know when they are listening or watching something of mine that it's truthful, from the heart, and something that I have personally experienced. There are 10,000 other people that do what I do. Some of them might even do it better than me. However, what sets me apart from everyone else is simple.
Drive, Heart, Dedication, Motivation, and Faith! That last one is the real test of them all. Trust yourself because the gift that you have been blessed with wasn't granted to just anyone.
What's next?
The future is extremely bright, I've learned that in order to grow and move forward you have to be able to Let Go! This means I've carried a lot of childhood trauma for most of my life that stems back to when I was sexually molested by 2 family members at the age of 8 and 10. That trauma took so much of my life away from me that I was not able to live or be myself around others and give my whole being to my music as an artist.
I have chosen to forgive those that have done wrong by me, they shall remain nameless. However, there is no more looking back once you free yourself, your mind, your body, and your soul. That's when you truly can become the best version of yourself, I'm living proof of that at this very moment. It took some time but I Thank God for never giving up on me and loving me unconditionally through my darkest hours.
So, the FUTURE IS BEYOND BRIGHT!! I have several upcoming shows that haven't officially been announced yet, New Music, A New Team, and this new breath of fresh air is more than enough for one to hit the ground running. I'm taking 2022 by storm and there is no stopping me now.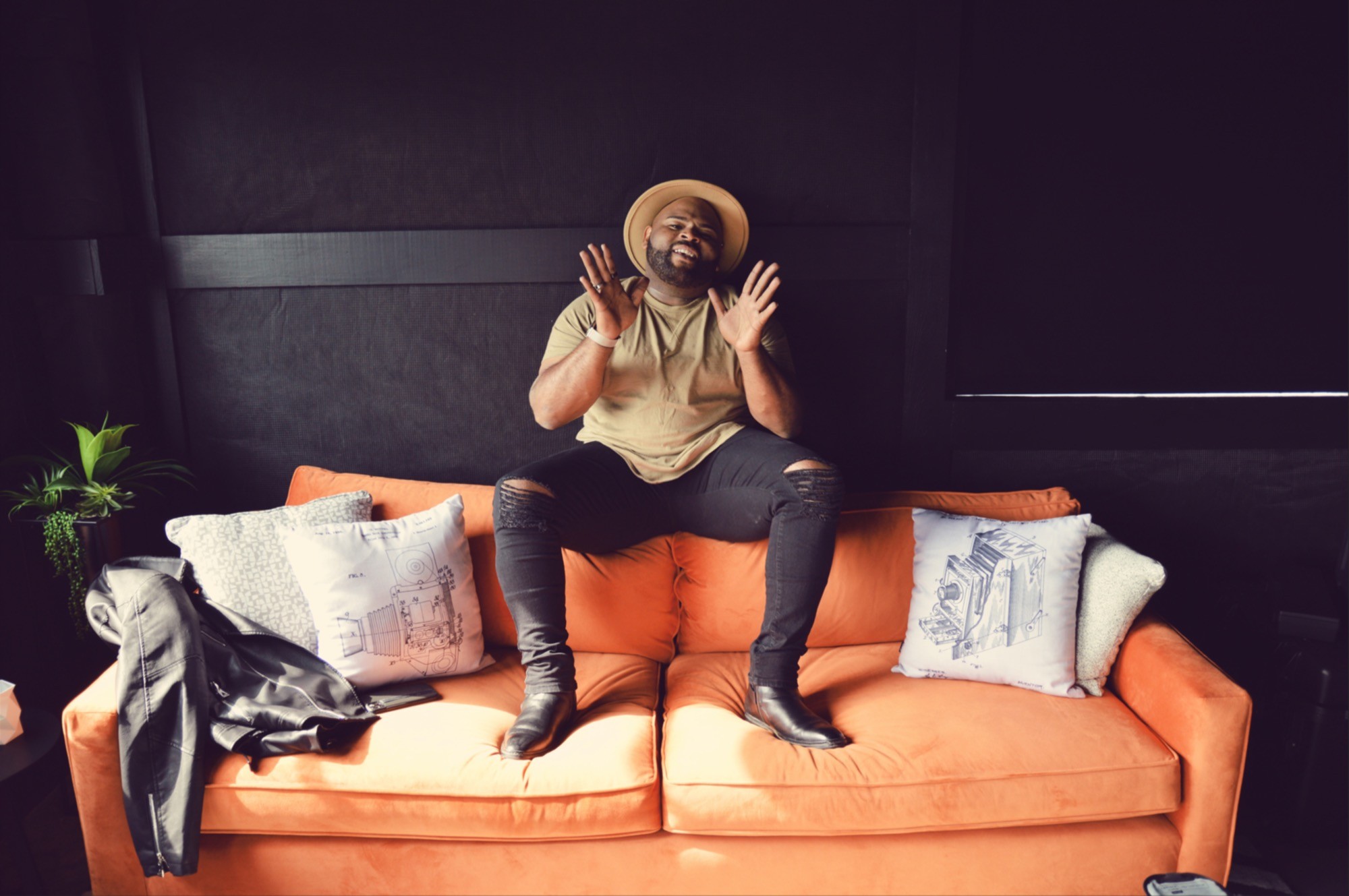 Suggest a Story:
 VoyageLA is built on recommendations from the community; it's how we uncover hidden gems, so if you or someone you know deserves recognition please let us know 
here.