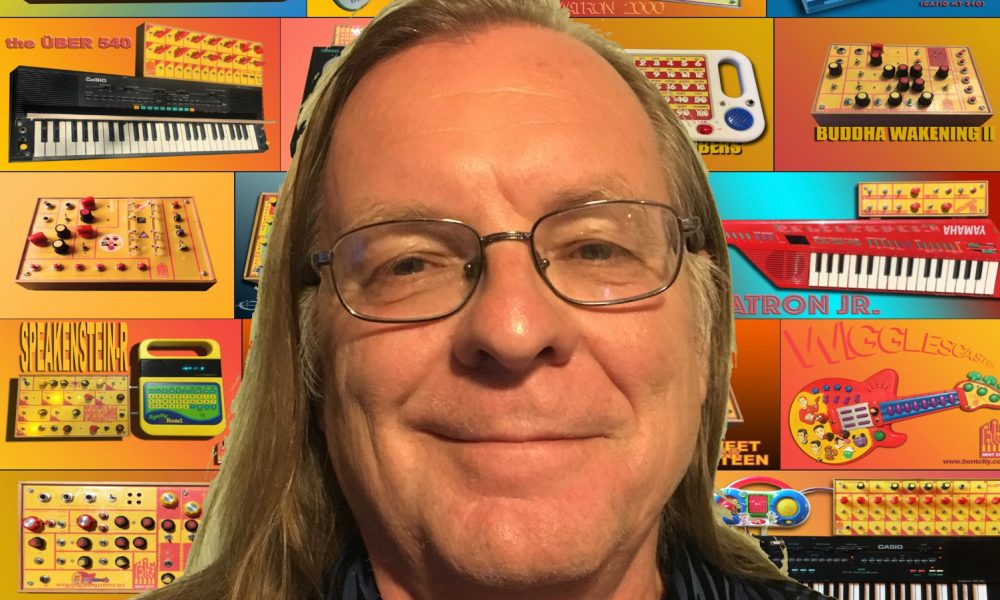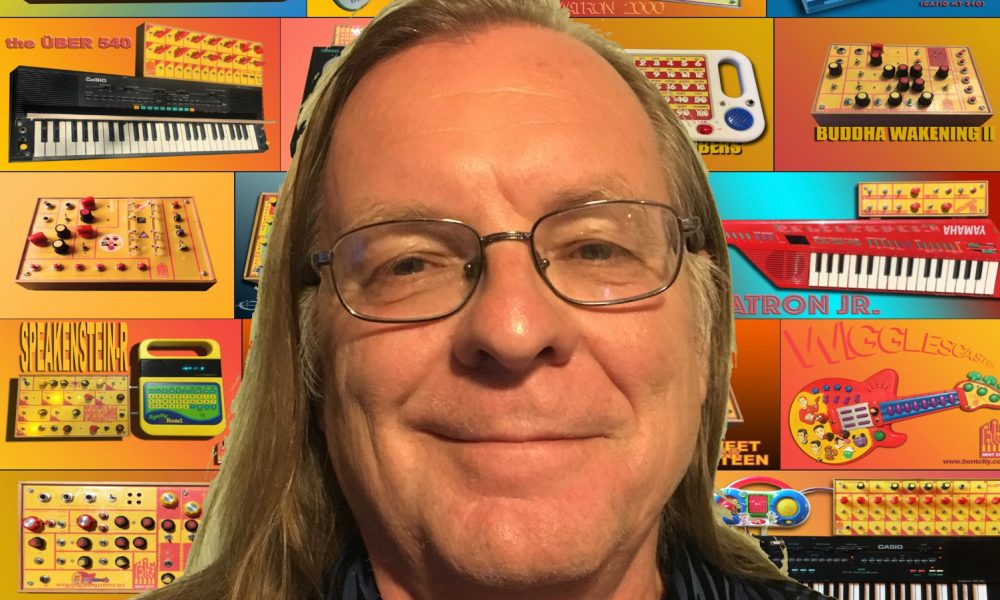 Today we'd like to introduce you to Jeff Boynton. 
Hi Jeff, please kick things off for us with an introduction to yourself and your story.
In my childhood home in the 1960s, there was music, art, and science. My father was a classical clarinetist, my mother was an artist and art teacher, and my older half-brother was an electronics engineer and musician. There were 2 pieces of vinyl in the house that planted seeds in me: "A Child's Introduction To The Orchestra," which inspired me to take up cello the first time I heard it, and "Columbia Princeton Electronic Music Center," which sparked an early interest in electronic music, and eventually inspired me to study it in college. My brother's electronic workshop in the basement was a source of amazement and wonder, but it was many decades before I began to dive into it myself. The electronic music course I took inspired me to purchase my first synthesizer, the classic MiniMoog D. I had taught myself to play keyboards, and not long after my first forays outside classical music, I joined IRS Records recording artist Wazmo Nariz as keyboardist, which went on to tour both as headliner and in support of such groups as The Police, XTC and Devo. In 1992, I developed an obsession with Russian composers, which serendipitously (and coincidentally) led to a gig composing music for the Bolshoi Circus of Moscow's 1993 Japanese tour. Leaping forward to the present day, all of these early influences are evident. In 2004, I discovered the black art of circuit bending – "…the creative, chance-based customization of the circuits within electronic devices such as low-voltage, battery-powered guitar effects, children's toys, and digital synthesizers to create new musical or visual instruments and sound generators." Building my "circuit bent" instruments is what led me to gain knowledge about electronics, which I have continued to learn in the service of making advancements in my instrument designs. In my live performances, I create soundscapes with these instruments and play cello – and so, I tie together 3 elements of my childhood; cello, electronic music, and electronics. 
Can you talk to us a bit about the challenges and lessons you've learned along the way? Looking back, would you say it's been easy or smooth in retrospect?
I would say it has not been linear, and certainly there were struggles and disappointments. Being in the music business is fraught with difficulty for artists, and my time in Wazmo Nariz was marked by great hope and excitement, and possibility, but there was also great disappointment. Musical recording artists are often subject to lies, misrepresentation, and broken promises, and our experience was no different. Coupled with the economic difficulties of the late 70s/early 80s, it spelled the demise of the band. My overall experience was very positive, however, and I look back upon that time not with bitterness but great fondness. It was a time of freedom – we were doing exactly what we wanted to do – it was original, different, and we were able to carve out our own tiny little niche in rock and roll history. 
On a personal level, despite the presence of art, music, and creativity in my childhood, there was a high level of dysfunction, and this caused me great trouble as I got into early adulthood, and by my mid-thirties, I was in need of a spiritual awakening in order to pull myself out of the deep abyss of clinical depression. This process unexpectedly opened creative floodgates for me, which has not ceased in the 30+ years since. I have notebooks full of ideas, more than I have years of life left to manifest. My life has been on an upward trajectory ever since those dark times. 
I would have to say that the quality of my struggles has improved greatly since then. It is the struggle that comes with spending a great amount of time problem-solving (in the area of circuit bending and electronics) in pursuit of ambitious instrument designs. In times of great frustration, I have often threatened to give it all up, at which point I find it best to walk away. Often, upon returning to the problem, a solutions present themselves. I find I am blessed with the tenacity (or insanity?) to pursue a difficult concept to the point of fruition. 
Appreciate you sharing that. What else should we know about what you do?
I am a musician, artist, and inventor. I specialize in creating circuit-bent musical instruments and interfaces to control them and to make them interactive with each other and human performers. 
I have developed an international reputation in the world of circuit bending. I take great pride in being an autodidact. When I began circuit bending in 2004, I knew nothing about electronics. As I got deeper and deeper into the practice, I began to develop ideas for my instruments that required me to educate myself not only in the area of electronics but also that of microcontrollers (which I embed in my instruments) and coding for them, using the Arduino platform. 
There are a few things that set me apart, which I base on feedback and comments I've received. I have had engineers tell me that as an "outsider" (autodidact), I come up with ideas they never would because I wasn't constrained by a formal education or rigid ideas about what constitutes acceptable practice. Obviously, those things are important in the world where devices critical to infrastructure and public safety are concerned, but in the world of art and creativity, there is something to be said for the old "thinking outside the box" cliche. A German electronic musician friend of mine told me that my work is very detailed and precise – coming from a German, I took that as high praise! In terms of performance, what sets me apart stems from my background as a classical musician and as a composer. Because of this background, I have an awareness of musical structure, much of which I gained by listening to the music of Brahms and Bach. In my live performances incorporating experimental circuit-bent electronics and cello, I always create a structured flow and attempt to create an evolving soundscape that creates a sense of having been on a journey. My performances are semi-improvised, but I always try to maintain a sense of shape and structure, and I consider a performance a failure if I feel I did not accomplish that. 
One of the appeals of circuit bending for me is the idea of poking around in a circuit and stirring up a bit of chaos, and distilling what one likes best from that chaos. It is about trying to corral some of that chaos – to shape and control it. Some devices are absolutely unpredictable. Others are semi-predictable, and I create performance notebooks containing notes as to what sort of sounds are generated with certain settings. These instruments do not behave like conventional synthesizers, which have easily describable functions. As a circuit bender, you are modifying a device that someone else designed, and often there is no way to understand why short-circuiting 2 points on a circuit will cause it to generate a soundscape that is nothing like what the device produces normally. It truly can be a "black art." 
Before we go, is there anything else you can share with us?
I would say that being open to "accidents" is a great asset to artists. This has proven true for me in many instances – in music, visual art, and instrument building. I have done experiments in painting in which an idea for a technique failed, only to reveal an unexpected result that was far more exciting than the original concept and which led to a whole new series of works. 
I can think of a time when I was sampling a sound effects record in order to obtain a certain sound for an electronic composition and then sampling the wrong track. Rather than deleting the sample, I kept it. The sound effect was somebody knocking on a door, and I used it to create a rhythm track which became the basis for a whole composition which was used in a live show. 
Contact Info: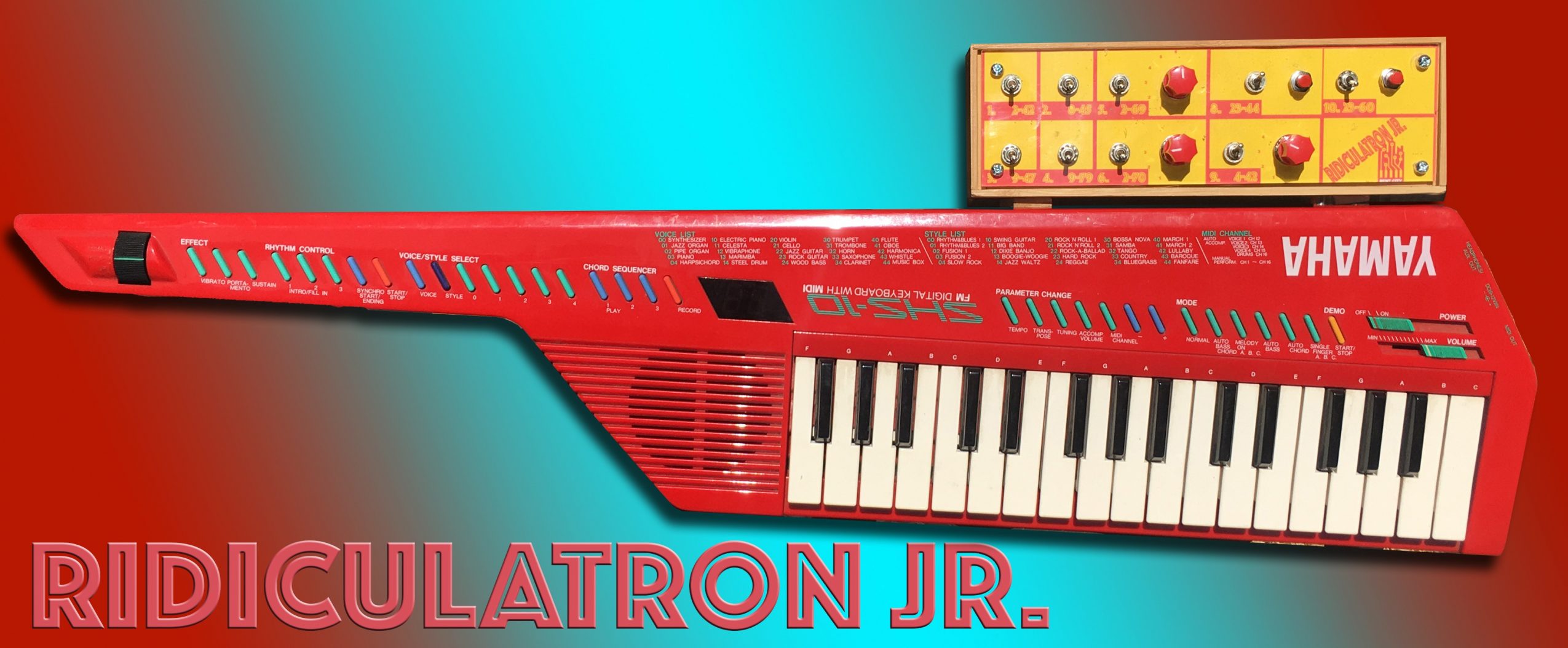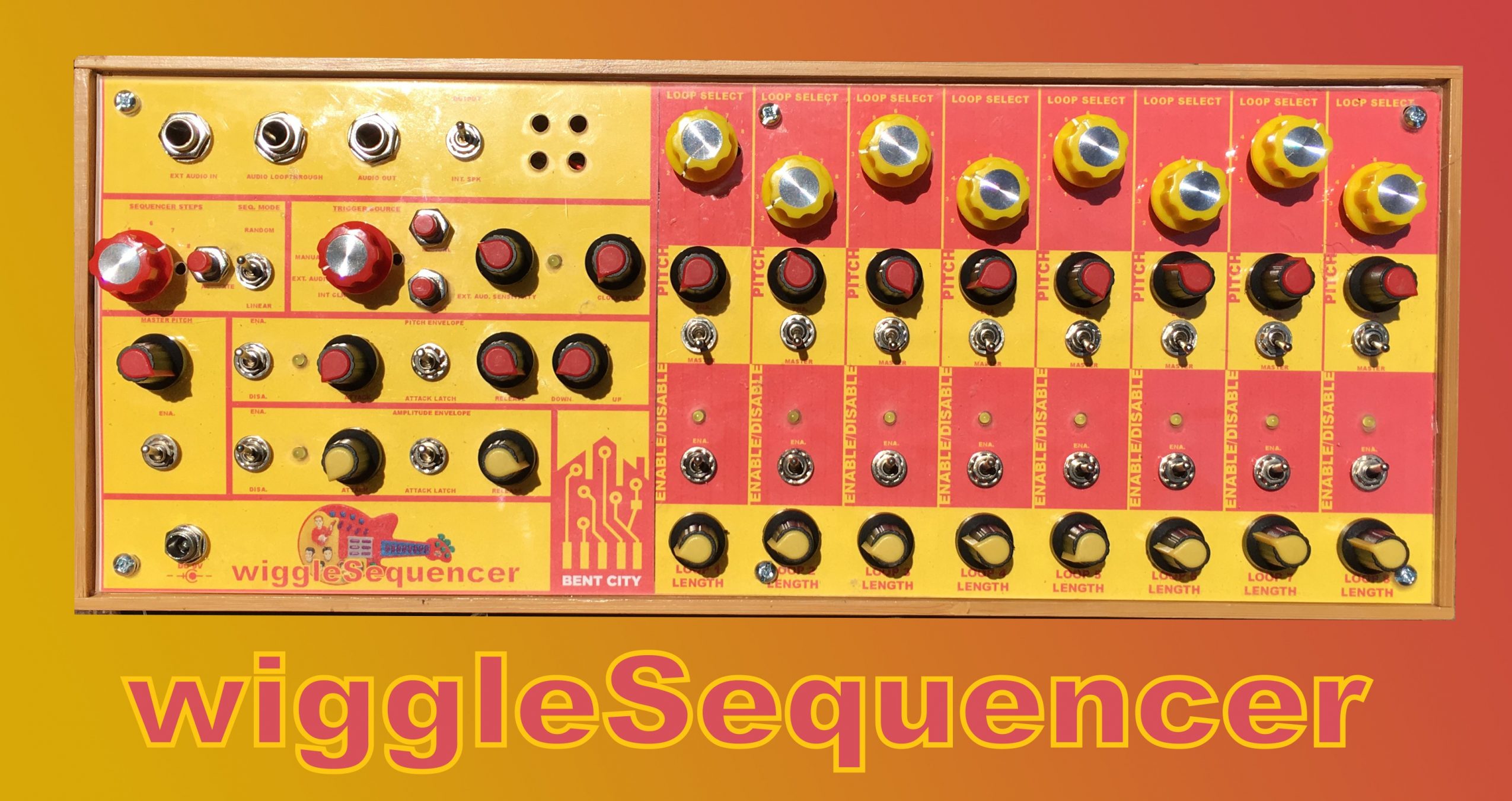 Suggest a Story:
 VoyageLA is built on recommendations from the community; it's how we uncover hidden gems, so if you or someone you know deserves recognition please let us know 
here.