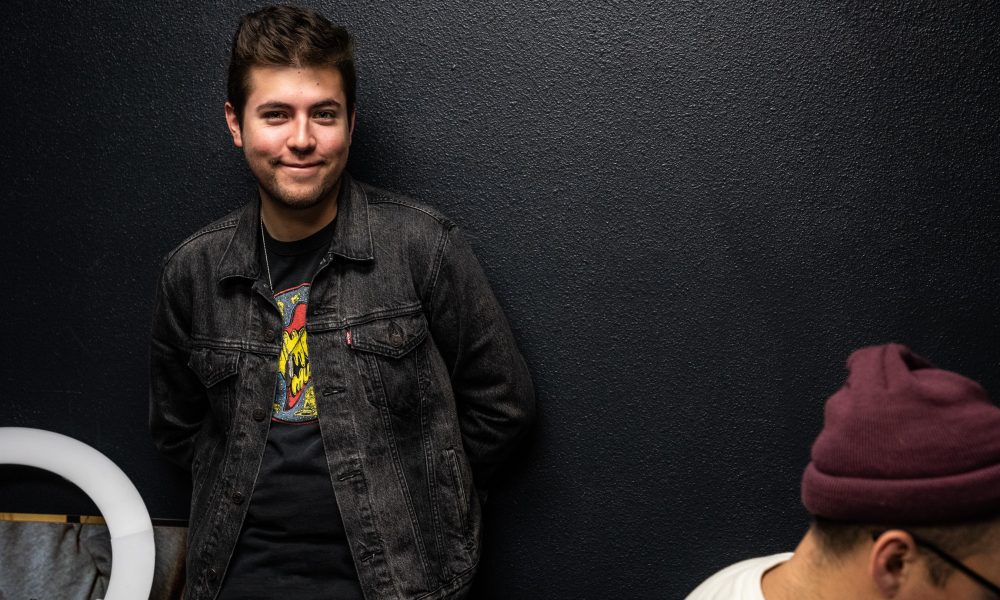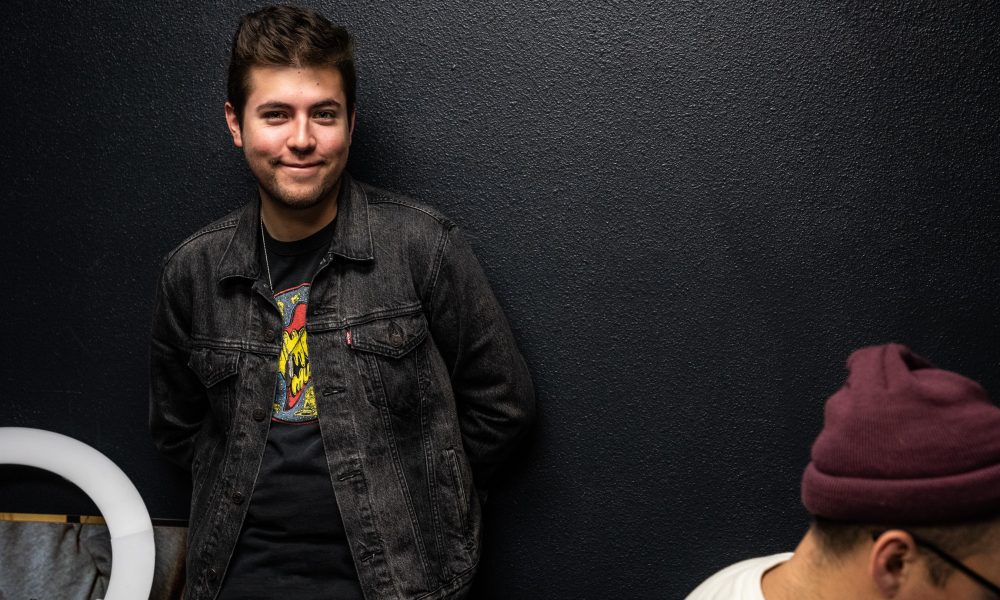 Today we'd like to introduce you to Jack Hackett.
Hi Jack, thanks for joining us today. We'd love for you to start by introducing yourself.
I've been a fighter my whole life. When I was born in 1995, it was during the worst storm Georgia had seen since 1942. The power in the hospital shutdown. The backup generators failed. And I had the umbilical cord around my neck. I was set up to fail from birth, but that didn't deter me. I realized I could use this as creative fodder for future projects. Just like Nora Ephron's mother said: "Everything is copy." Childhood wasn't easy. I was probably over-coddled by my parents, which was good, but it led to me having a bunch of haters growing up. Some call them bullies. I call them jealous. They tried messing with me psychologically, but I was in the magnet program, so I'm rock solid up there. So then they went physical. My witty comebacks couldn't fend off six soon-to-be water polo jocks. I really only had one friend through elementary and middle school. His name was Riley and he could Ripstik like a champ. We would hangout after school everyday and he'd show me his Mighty Beanz collection. Our friendship was pure ecstasy.
A lot of those fond memories still serve as inspiration for my web series and feature projects. But then at the 8th grade Sadie Hawkins dance, Riley told me he was only pretending to be my friend this whole time and that bullies actually put him up to hanging out with me everyday for eight years in exchange for Mighty Beanz. I mean, dang. The rug was ripped out from under my feet that night. My best friend all of a sudden became my worst enemy. And what made it worse? He made out with my twin sister Sandy that night. But like I said before, this didn't deter me. I used all this for my one-man show at the Conejo Players Theatre in Thousand Oaks in 2016. Again, "Everything is copy." The bullying didn't stop there. I was bullied so hard for the next three years I almost reached a breaking point. By Junior year, I realized something had to change. If I can't change the Philistines around me, then I have to change myself. Nose job. Then I started doing stand up and podcasts to pass the time, which has been a blast. I also started listening to a lot of the Grateful Dead and Jimmy Buffett. I'm a deadhead. I'm a parrot head. I'm a dead parrot! "Happiness is when what you think, what you say, and what you do are in harmony." – Mahatma Gandhi
We all face challenges, but looking back would you describe it as a relatively smooth road?
Oh, it definitely hasn't been a smooth road. Something I didn't mention above is that I'm a virgin. And honestly, being a virgin at 25 is so stigmatized, but it's nothing to be ashamed of! The lack of urges actually lets me get more writing done. I know some people are going to laugh at this. But I don't care. Go ahead. Laugh it up. It doesn't bother me anymore. I've been the most productive of my friend group during quarantine. To be fair, the friend group is really small. I covered a lot of this in my one man show at the Conejo. There's some really complex ideas at play here, which is exciting because I'm in talks with several producers about having the concept turned into an hour special. Look out for "What Comes Before First Base" on streaming soon. "You're trying to play football, but the name of the game's baseball." – Coach Hutchins ("What Comes Before First Base", Dir. Jack Hackett)
Thanks for sharing that. So, maybe next you can tell us a bit more about your work?
"Beekeeper's Apprentice," "First Time at the Rodeo," "Betwixt Two Lovers," and "McBeth: A McDonald's Parody" are all plays I've had the pleasure of writing/putting on during my tenure as a college student at USC. They all explore the multifaceted and largely unexplored themes of being a man in modern America. Currently, I'm working on a webseries, my fifth, about a group of friends trying to make it in L.A. It spawned out of an idea my friends and I in the film fraternity D.K.A. We were all sitting around in the back house pitching webseries and podcast ideas when Jamie said, "Wait, THIS is the show!" And he was right. We're currently shooting this in my apartment in Silver Lake. We're following all the proper COVID precautions. My friends and I are very determined and passionate people. We won't let COVID or our failed Kickstarter get in the way. "If there's a way to do it, there's a way to do it right" ~ Coach Hutchins.
What matters most to you? Why?
I have a few things I care about. First, the work I do is executed in a way that honors God. One of my signature motifs in my projects is never using blasphemous remarks. I won't stand for it. Second, Orson Welles. I first watched "Citizen Kane" summer of my sophomore year of college at USC and it was my favorite film of the year. Orson changed cinema forever, and we'll be forever grateful. Third, my food reviews. About every other week on my Instagram, I review various food items in my story. The delicacies range from the rank to the exciting! I highly recommend you check them out.
Contact Info:

Image CreditsL
Main photo of me in Amoeba shirt on dark wall: Matt Misisco The group photo on the red wall: Justin Galligher (From left to right: Tone Bell, Jared Sandler, Alexia Rosenfield, Taylor Tomlinson, Eli Thomas, Me) Stand up photo: Justin Galligher Balcony photo: Cal Ripkin High school graduation photo: Sean Hackett Hoagie Haven t-shirt grad photo, Private jet phone picture: Jamie Sasafras
Suggest a Story:
 VoyageLA is built on recommendations from the community; it's how we uncover hidden gems, so if you or someone you know deserves recognition please let us know 
here.