Today we'd like to introduce you to Estefania Gutierrez.
Hi Estefania, thanks for joining us today. We'd love for you to start by introducing yourself.
I am 23 years old. I am originally from Santa Rosa, Ca. I am a Latina/ Mexicana. As a child, I watched the show Dance Moms and was blown away by the talent. I wanted to dance just like the girls on the show. At age 13, I talked my parents into signing me up for the local dance classes at M Studio. I took hip hop, jazz, and contemporary. My new passion for dance made me quickly become a part of the M Studio Dance Company which was a performance group.
In high school, I left the company and for the most part only took dance classes at my school where I participated in the International Baccalaureate Program. Throughout this time I also took a few classes at a new studio and the junior college. I would tell everyone that I was going to move to either LA or New York one day so that I could become a professional dancer. People thought it was a cool idea but blew me off for the most part.
I then went to my local college at Sonoma State University where I truly developed my craft as a dancer and choreographer. I became a dance major in my third year. I was committed to becoming the best dancer I could before graduating so I would show up to class one hour early and work on my craft. I would also go to classes I wasn't enrolled in so that I could soak up all the knowledge I could. I worked hard because I wanted to have a fighting chance at pursuing dance beyond college.
Immediately after graduating, I founded a dance business teaching contemporary and heels dance courses. I was teacher, choreographer, and managed business logistics including finances. I had a diverse group of adult students of all skill levels. At this time I discovered my teaching style and grew a love for teaching that I didn't know I had. Although I loved teaching, I knew that I wanted to be in music videos, tours, and all other parts of the commercial world.
This past February, I moved to Los Angeles to follow my dreams of being a dancer and model. Since moving here, I have been taking classes from genius choreographers in order to make connections and become more well-rounded. I have been in a Wet N' Wild commercial, music video with artist Drebae, danced with artists like Coco Jones, visuals, and am currently working on other exciting projects. I was also previously a background actress on the Netflix series "Thirteen Reasons Why." I am currently in Cameron Lee's mentorship program where I am learning more and more about the industry.
My goal is to keep expanding on my knowledge of dance so that I can get signed by a dance agency. I want to continue to book with artists on tours, music videos, commercials, and more.
My modeling career started when a photographer, Mickale Jones, reached out to me and asked if I wanted to model in a photoshoot with him. I did the photoshoot and posted it on my Instagram. From there, other photographers began reaching out to me and I would do photoshoots with them. This helped me build both my portfolio and confidence.
Once I moved to Los Angeles, I connected with model Brittany S. Mason who has immensely helped me by sending me jobs that come her way. From there, I have made my own connections and landed more jobs with sustainable brands and boutiques. My goal is to get signed by a modeling agency so that I can get more consistent jobs. I want to work with big brands. I am open to many types of modeling such as runway, editorial, and commercial.
Would you say it's been a smooth road, and if not what are some of the biggest challenges you've faced along the way?
It has definitely not been a smooth road for me to get to where I am today. I knew I wanted to pursue an artistic career from a young age. The issue was that I did not know other people with long-term creative goals. I did not let this stop me. I kept dancing wherever and whenever I could.
One of the biggest struggles I have encountered as a dancer has been starting late in the game. I started dancing when I was 13 at a local studio. I have met a lot of dancers who started dancing at the age of three. That has always been hard for me to hear because it means that they have essentially been dancing their entire life and have a lot of experience. My parents put me in dance classes from 7th grade through freshmen year of high school. I was grateful however, I felt like I was playing the catch-up game. I did not have all the technique and training that other dancers had. I also did not have the means to pay for more classes. I worked with what I had.
Aside from starting late, I lacked guidance on how to truly become a professional dancer. When I graduated high school, I knew that I wanted to go to Los Angeles to become a professional dancer. At the time I did not have the financial stability or support to make such a big move. I was a first-generation college student with immigrant parents who couldn't afford to aid me financially. For this reason, I stayed at my local university, Sonoma State. During my time there I did not receive much guidance either until I met my teacher/mentor Miah Frisen at a local dance class outside of school. They gave me a lot of guidance.
The new obstacle I faced was fear. I was scared to leave my family in Northern California. I was scared to be completely independent. I was scared of failing but also succeeding. I was scared but I did it anyway.
Now that I live in Los Angeles I am found with new challenges. Loneliness being my biggest one. It can be very unmotivating to hit huge milestones in your career and not have someone to run to and hug and celebrate with. My friends and family show support from afar but it's simply not the same.
The competition in LA is insane as well. Some days it's crushing and others it's motivating/inspirational.
Thanks – so what else should our readers know about your work and what you're currently focused on?
I am a dancer, choreographer, and model.
I am primarily trained in contemporary dance and therefore, after graduating college I became a contemporary dance teacher. I am particularly in love with floorwork. I find it incredibly freeing to roll, glide, slide, and mush on the floor. My movement style is very fluid. Every movement leads into the next effortlessly. Within the ooey gooeyness that is my movement, I make sure to always keep my technique intact. I am a very emotional person and therefore, pour all that energy into my movement as well. I move from an honest place. If I am sad, I express it in my movement without having to dramatize it. Contemporary is my release. It is my truth. I don't dance to impress. I dance to express. Nowadays dancers and choreographers are focused on being the next best thing and impressing their Instagram followers. This can lead to injuries and harmful practices. I believe that we should remember why we dance in the first place. Because we love it! I dance to honor myself and body. I thank my body for allowing me to do all the amazing things that I want to do.
I have also trained in heels dance. I fell in love with the style because of the empowerment that it gives me. It allows me to tap into my divine feminine energy. It has greatly shaped the woman I am today. I am now very confident and empowered. Women are consistently hyper-sexualized which can make us feel very limited. Heels dance allows me to be sexy on my own terms. I am able to explore my sensual side without any judgment. Heels dance was my foot through the door of the commercial world. Through heels, I figured out that I wanted to do music videos, tours, commercials, tv, etc. When it comes to heels, I am known for having great facials and really connecting with the camera. I know how to give a performance. I am also known for having great technique and fluidity in my movement.
I am very open-minded and enjoy doing different types of modeling jobs. Currently, I have done boutiques, as well as sustainable brands. I mostly have experience doing commercial work but I am very excited to get into editorial and runway.
Where we are in life is often partly because of others. Who/what else deserves credit for how your story turned out?
My family has always been supportive of my dancing and modeling however, I do not think that they thought I would make it a career. Now that I am in Los Angeles, they are very proud of me and provide a lot of emotional support. I love them.
My best friend Searsy has showed me nothing but genuine love and true support throughout my whole journey. She makes sure to comment, share, and promote all of my work on social media. She also makes sure to show me love by checking in consistently and asking what I need from her to help me be successful. That woman truly keeps me together. I love her.
My first heels teacher, Miah Frisen was has always pushed me to reach the next level of my dance career. I started taking their class at the end of 2020 just for fun. Eventually, Miah asked me to be their class assistant which I enthusiastically accepted. In 2021 they encouraged me to teach my first heels dance class which I was initially very reluctant to do because I was scared. I didn't feel ready. With their push and encouragement, I began teaching weekly classes. After a while of teaching Miah encouraged me to move to Los Angeles so that I could truly pursue a career as a professional dancer. I was very reluctant because I was intimidated but eventually took the leap and moved. Now that I live in Los Angeles, I have worked with Miah on music videos. They are a fond mentor of mine.
Mickale Jones a photographer from Sonoma County reached out to me in September of 2020 asking me if I was interested in modeling. I told him I had never done it but I would love the opportunity so I did a free photoshoot with him. That photoshoot kick-started my modeling career. Quickly after our photoshoot, other photographers reached out to me and I started building my portfolio. I am forever grateful to him for seeing something in me and giving me an opportunity.
Contact Info: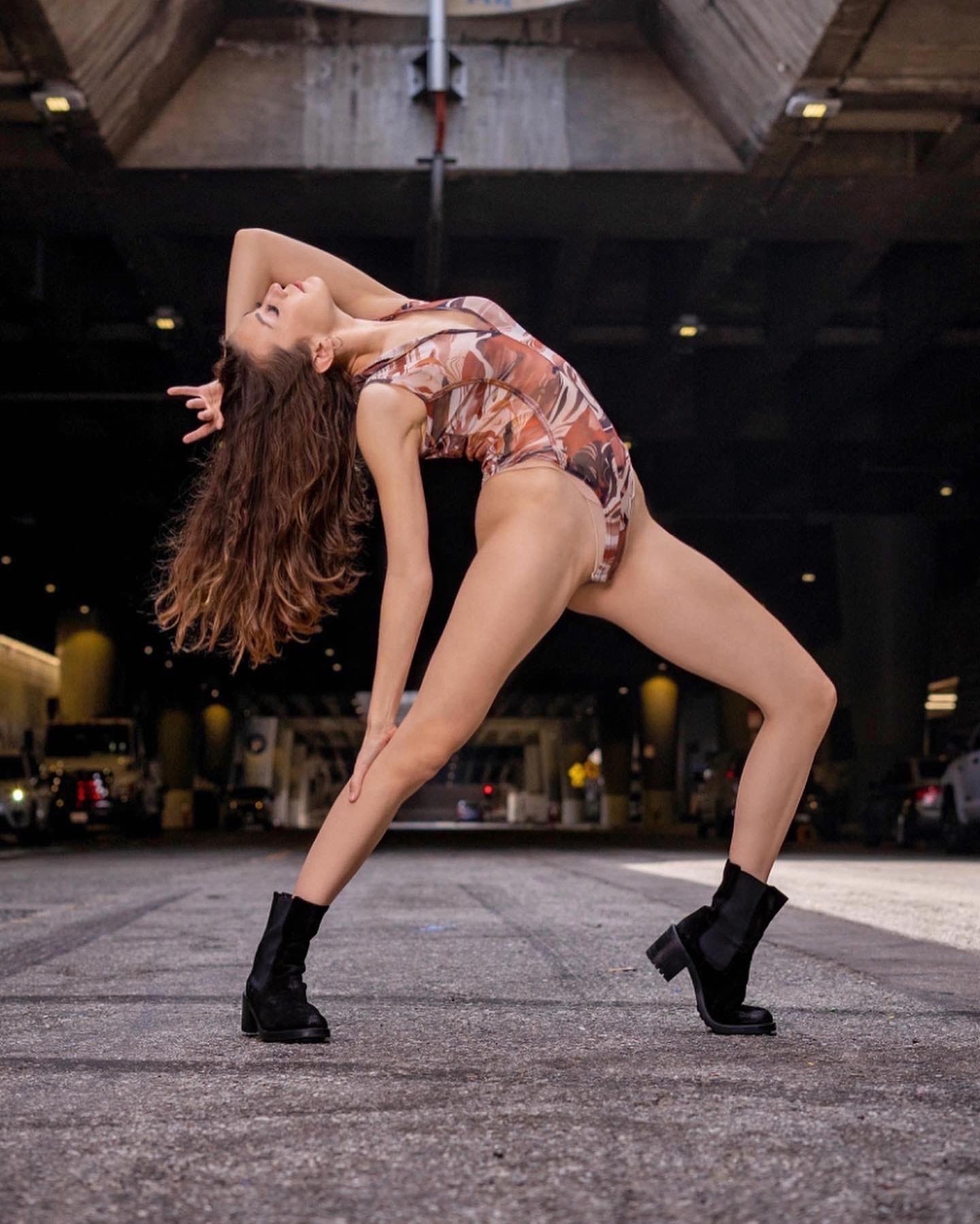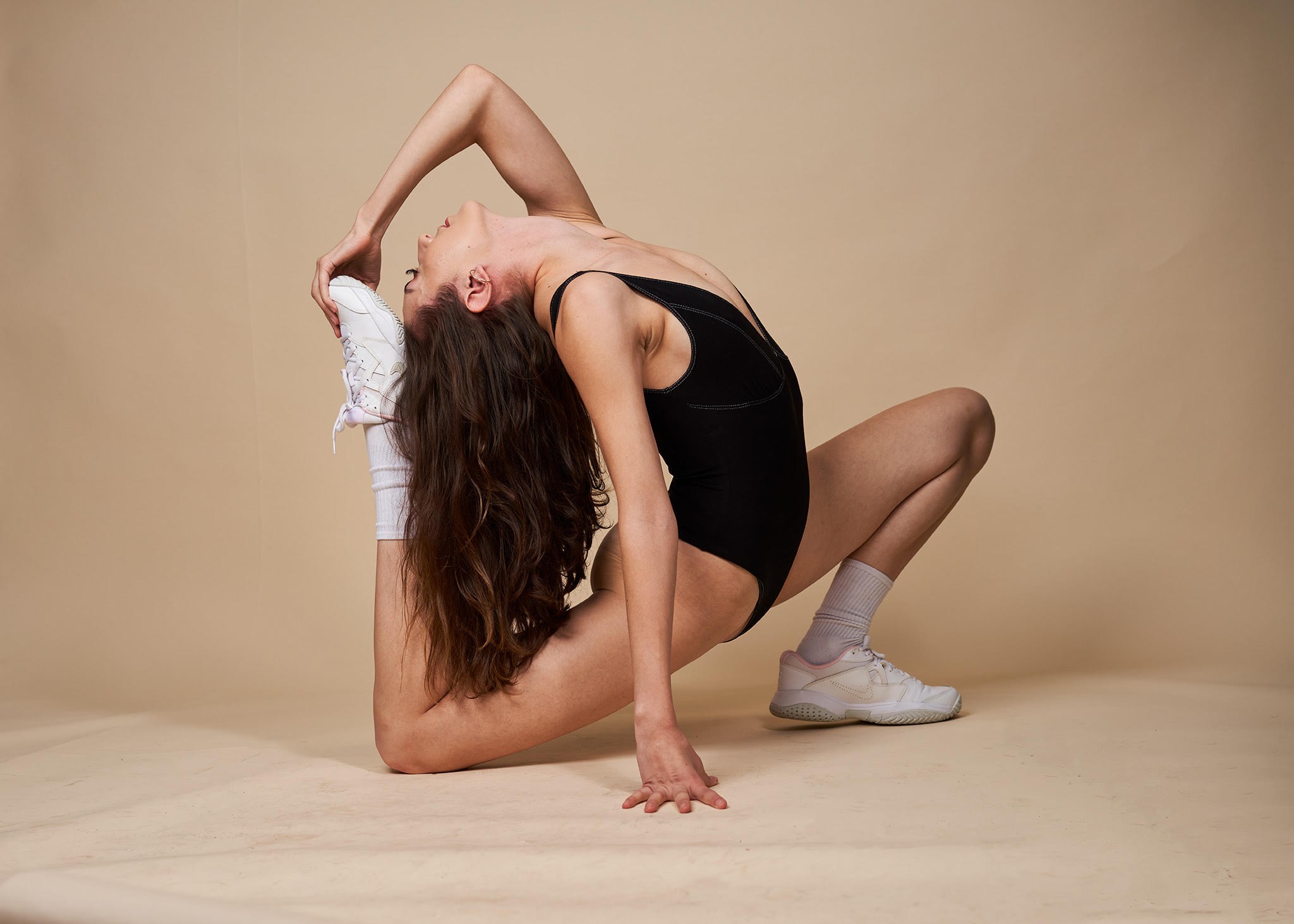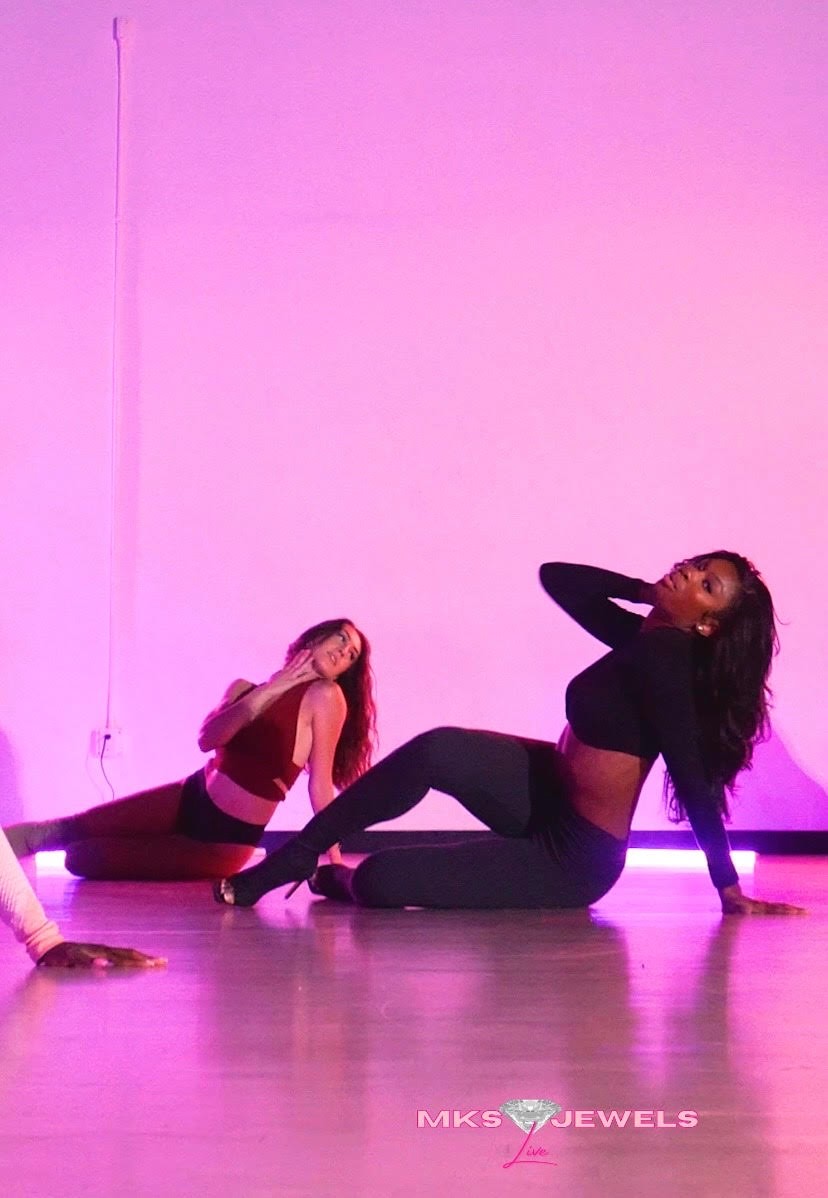 Image Credits
Jose Lara (Instagram: @joselaraphotography) Daniel (Instagram: @stopani.visuals) Duane Lyken (Instagram: @danthony_photography) Allison Snyder (Instagram: asnyd) Cynthia K. Magallon (Instagram: magalloncynthia)
Suggest a Story:
 VoyageLA is built on recommendations from the community; it's how we uncover hidden gems, so if you or someone you know deserves recognition please let us know 
here.