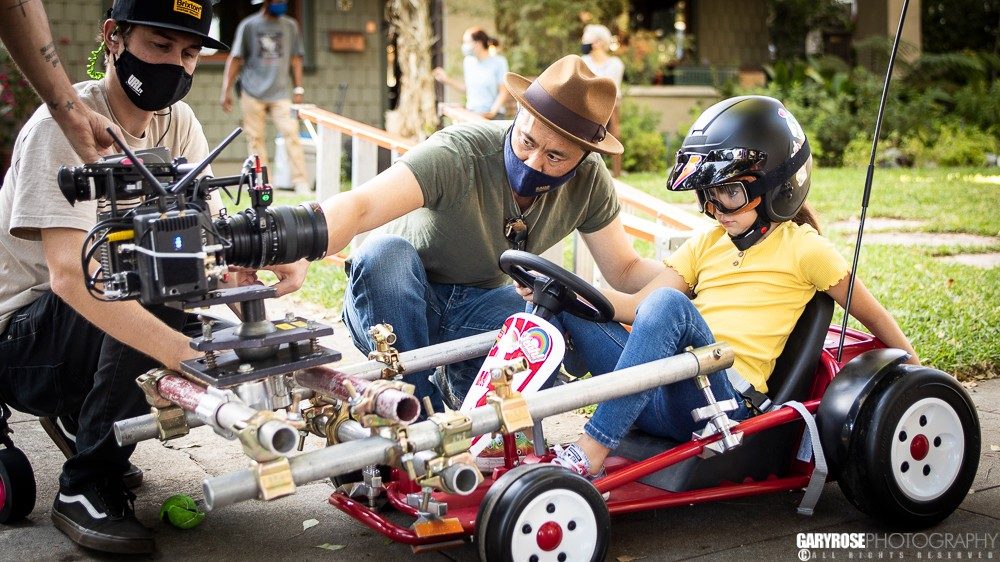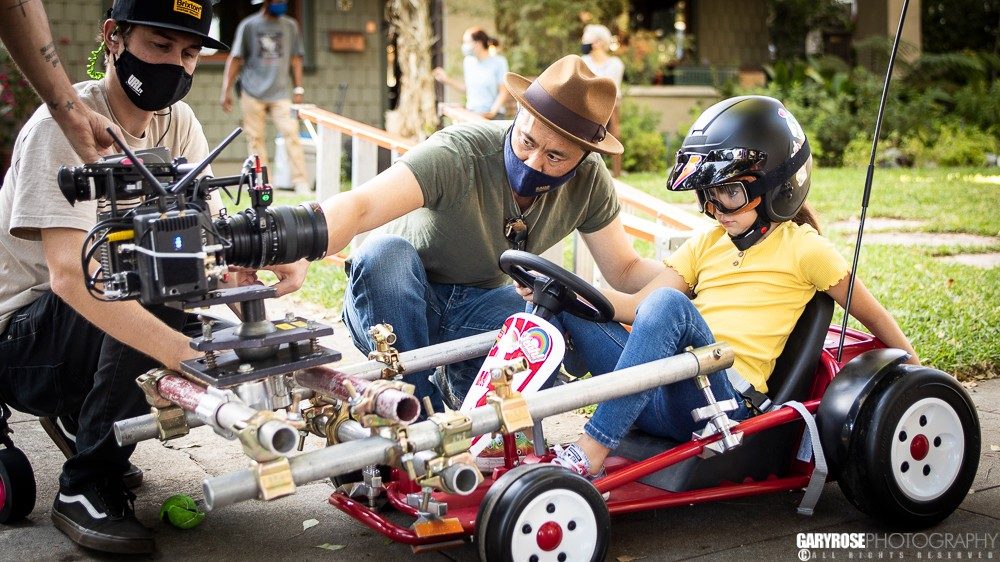 Today we'd like to introduce you to Ed Ng.
Hi Ed, thanks for sharing your story with us. To start, maybe you can tell our readers some of your backstory.
My story is about changing my career path later in life. About ten years ago, I was a counselor with a nursing school and was honestly just burnt out so I wanted/needed a career change but did not know what path would be a good choice and considering my age having to start all over again. At the time, I was also a part-time technical writer for a magazine, one day I was with my editor who was always into video work. We began to talk a little bit and decided to write a script together for a short film just to see how it would turn out. There were no delusions, no grand ambitions and had no real clue what we were doing but managed to cast three talent, found a location in Santa Monica, rented a camera and some lights so one thing leads to another and we found ourselves shooting a 15 minute short about a girl who wanted to quit smoking and ends up getting killed by one of her lovers. Tragic, I know.
At that point, I knew this would be a great career path but not an easy one so I had to choose a discipline, it would be cinematography. I always loved photography and loved being behind the camera so it seemed to be a great fit. I structured my path to essential work with businesses to give them a video which would introduce them in an interview and highlight some of their services. I abandoned any notion of being a filmmaker and making films for a living. My first client was a hair salon, it was great because I had the opportunity to tell a nice little story, learn some basic editing and produce a video. From there, I was off and running, LOL, not really because it's not that simple so I needed help, I went into my rolodex (dating myself) and just called just about anyone and everyone I knew who worked for a company, I didn't want to think only small businesses so I went for it all, started my production company, Be Media in November of 2010 and just stated promoting to anyone with an email or an ear to listen. A friend was working for Nokia at the time and happened to need some video work for a conference they were having. I pitched myself armed with a hair salon video and a little knowledge, next thing I knew, I'm on a flight to Amsterdam with five flight cases of gear and an editor for a few days to film the conference, get some interviews and edit daily for Nokia to present on the web.
After that, it was smooth sailing, armed with a hair salon and Nokia video I knew the phone would just ring off the hook but then I woke up from my magical dream and had to do make more connections, pitch myself even more and work harder. About a year later working with companies such as the American Bar Association, Google events and such, I caught my big break, a company bought some air time with ESPN to introduce a social app called PlayUp for the Final Four Conference so I met with them. At that time, my friend and mentor Nate Robinson, founder of Ntropic, a production/post house who I shadowed often at meetings allowed me to use his conference room and facility for this meeting. I listened to their ideas for a video and found straight forward but it was missing the human connection so I offered up an idea, they liked it and asked if I could direct it so I jumped at the opportunity. It was the first time I wrote an actual treatment with some help and guidance, it looked professional and we ended up filming in Time Square, Santa Monica Pier and Joshua Tree, when it aired I was over the moon to have my first commercial under my belt.
From there, I had a few brand names and kept trying to move forward making relationships with agencies and producers always pushing to improve my writing and imagination, it has allowed me to do larger scale projects but there are always struggles as well, so now we are here!
Can you talk to us a bit about the challenges and lessons you've learned along the way. Looking back would you say it's been easy or smooth in retrospect?
It is difficult to say smooth road for any production or project regardless of planning because there are always obstacles, it has just been important for me to be very solutions-oriented.
There are always struggles, some are production related, sometimes they are just lack of time to prepare, delivery dates or a location/permit didn't go thru. Once we even had a brand new conveyor belt not work properly a day before the shoot but I think for the most part things have been minor.
I guess the struggle with me is overworking myself because it does take a toll on my health but I learn a little more about myself with each production and my limits constantly.
Thanks – so what else should our readers know about your work and what you're currently focused on?
I am a director but a cinematographer at heart, my work has primarily been in the commercial and branded content world but I have a couple of scripts which I hope to develop when I make the push to feature film work. My body of work has ranged from branded content for smaller agencies and client direct to working with larger agencies and brands such as Apple, Facebook, Tostitos to working with Migos and Mountain Dew for the final season of Game of Thrones.
It is difficult to say what I am most proud of but the latest brand video I had the pleasure of directing which will launch soon is about a little girl who's big imagination of being on big adventures is shared with her mom as they have a mini adventure in the back yard. This story is a little dedication to my mom because she always listened to my adventures and never stopped me from exploring life so you could say I am proud of this piece because it is close to my heart.
Ekkkk, what sets me apart from others, it must be my hats because I have a lot of hats! But in all seriousness, I try to visualize a world without limiting myself because my imagination is endless and I am a very solutions-oriented person so impossible is not a word I use often without giving real thought and processing the scenario in many different ways. All too often I hear "that is impossible" when it really is not.
Where do you see things going in the next 5-10 years?
The entertainment industry has been resilient since the pandemic with its strict guidelines, testing and new protocols, productions slowed for a bit but have started back up again, the same holds true with commercial and branded content. Movie theaters have been struggling so the question would be: will pre pandemic crowds ever be normal again, maybe? Example: Wonder Woman 1984 has grossed $166m during the height of the pandemic but Godzilla Vs Kong has set a new record for 2021 at just over $400m to date which shows there is hope. While movies have always relied on the box office, commercial and branded content do not. Trending or with more popularity are branded content videos vs traditional on air broadcast because more people are on their computers over watching live tv plus more people are working from home so these days the world of selling products via social and web are even more relevant and since malls or stores are still not at full capacity the ad you see on your computer is hitting target with more accuracy than just on air so now you may see an ad a couple of times a day or pop up on social if you have shown interest in a product.
My hope for the next 5-10 years in general would be the continual growth to help our fellow humans and this earth because we only have one life and one earth. As human beings I hope we will continue to learn and grow from the events currently taking place and reflect on past events so we can make an impact to shape the world. We need to understand this for our lifetime and what we do impacts the future.
Contact Info:
Image Credits
Gary Rose, Chris Dirker, Bob Mule, Unni Raveendranathan
Suggest a Story:
 VoyageLA is built on recommendations from the community; it's how we uncover hidden gems, so if you or someone you know deserves recognition please let us know 
here.