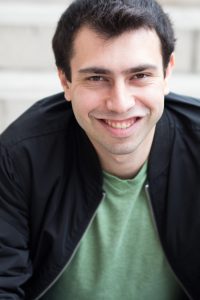 Today we'd like to introduce you to Danny Dalah.
Hi Danny, so excited to have you with us today. What can you tell us about your story?
Growing up as a kid, I was always filming things. In elementary school, I was making shoddy stop-motion animations of my Star Wars action figures. In middle school, I shot my first short film that featured the song "Bad Day" by Daniel Powter and starred my cousin and a friend. In high school, I was even creating video montages of my friends doing parkour stunts set to some punk music. This fascination with movies drove me to apply to and get into USC's School of Cinematic Arts.
Throughout college and after, I continued making short narrative films and collaborating with super awesome and talented creatives to make some really cool pieces. As I wrote and directed more films, I realized that I naturally gravitated toward comedy. With a flamenco guitar hobby, I also started using my guitar to write comedy songs a la early Adam Sandler style. I ended up performing these stand-up comedy songs at The Comedy Store, The Ice House, and even some dude's garage. Life as a musical comic has been interesting because a lot of comedians hate musical comics since they view us as prop comics. I was even once introduced as "musical comedy gives me hemorrhoids, so here's Danny Dalah", but other than a few instances like that one it has been a pretty rewarding experience.
As of today, I have released three comedy singles with accompanying music videos and an album. Our sketch comedy musical puppet web series titled "Everybody Wants to Date My Sister" ended up doing a four-episode run on Dan Harmon's Channel 101 and even placed first one month. Two of my half-hour comedy pilots have placed in the Austin Film Fest and also the Screencraft Comedy Fest. Throughout my time as a comedy writer, I have worked on scripted podcasts, web series, videogames, pilots, short films, a friend's break-up texts, and everything in between.
These accomplishments have been really cool to see, but they also would not have been possible without the amazing support from my creative friends, my collaborator/ girlfriend Natasha Simone, and my family as well.
We all face challenges, but looking back would you describe it as a relatively smooth road?
We all have our dream careers, but oftentimes life's messiness can get in the way, and it definitely has.
In 2019, I collaborated with two other writers to create a web series. We sourced the props, cast everyone, worked with everyone's schedules to make a solid shooting calendar, and shot half of the first episode, but then the Covid 19 pandemic was announced, and we had to immediately cancel production and shut the whole thing down. Of course, everyone's health and safety are more important, but it was still a bummer to have to cancel something that we put months of work into.
Recently, when we were competing in Channel 101, we were creating, shooting, and editing a new sketch comedy puppet video every month for four months. This pace was really exciting but incredibly challenging. Tasha, my girlfriend and producer on the web series, was constantly sewing clothes for the puppets' wardrobe and costuming, creating sausage puppets, and doing everything in between. In On our days off, we were thrift shopping for materials, asking help from our friends, and going to JOANN, Michaels, Target, and Home Depot hundreds of times. There were even days, where I would run errands in the morning before having to do a full bartending shift that would end at like 3 AM and then rinse and repeat the next day. Between shaking margaritas, stirring manhattans, and sourcing puppet supplies, I hardly had time to breathe.
One of those months, I got in a minor car accident and had to direct the puppet shoot the very next day. It hurt a bit, but I was able to complete our day and then rest the remainder of the week. In another instance, Tasha was using a sewing machine for the shoot, and a needle broke off into her finger. I left work and took her to the ER, where a doctor was able to numb her finger enough to slowly pull it out over the course of like four hours, but it was still incredibly painful. She recovered enough and we were able to complete the four-episode run, but it was not easy by any means.
When you work in a creative field, people want to convince you that burnout cannot happen. We've all heard the quote, "Choose a job you love, and you will never have to work a day in your life". This truism is both wrong and damaging because people should be allowed to experience negative emotions even if they occur in their dream field. I love directing. I love writing. I love meticulously putting together shoots and storyboarding every single shot. However, if you are "side hustling" toward your dream job while working your survival job and doing 18-hour days, then you are absolutely at risk for burnout. Yes, the work is super fulfilling and fun, but you can still become exhausted and overwhelmed and that does not disqualify you from having a creative career.
One of the ways to avoid burnout is to surround yourself with good people. There is a lot of strength in a leader being able to put their ego aside and say, "I don't know". Previously, I have worked in certain jobs, where asking questions was viewed as a sign of weakness, and I have strived to make the sets I run a judgment-free zone for everyone. As director, you vanguard the vision of the piece, but you can ask your collaborators questions to find solutions or maybe they just know the answer.
Tasha was never afraid to jump into whatever task needed to get done including cutting a full-size nurse scrub into puppet scrubs and essentially living in a constant state of filmmaking/ day-jobbing with me for four months and making time for our relationship whenever possible.
Our producer, Liam Mistral, always pitched in with amazing ideas that would solve creative problems and even inform the structure of certain episodes. His attention to detail and sense of humor came in handy throughout these stressful times.
Badger Koon, our other producer, just knows so much about everything and is one of the most helpful people to have on set. He even knew how to emulate that disgusting fluorescent light that exists in an emergency room and recreated it in a puppet ER.
Jacob Surovsky is one of the most talented puppeteers I have ever come across. I could just articulate an idea to him that exists in my brain, and he has some amazing way of executing it immediately. He is super inventive too and even created a way for one of our puppets to appear to vomit using silly string by drilling a hole in the back of its head.
Ellie Rabenberg, our DP, just nailed every single shot based on my shoddy storyboards. My mother is a muralist, but I am not, and those stick figure drawings were hard to read. Ellie could always understand what I was trying to accomplish and offered up her own ideas for creative shots and executed them perfectly, which was awesome. She also improvised a makeshift spotlight out of a light and aluminum foil, which was super cool.
Libby Salemi, our Art Department, created these amazing clay objects that elevated the series to a whole other level. Among dozens of objects, he created a t-bone steak on a plate and a kiwi margarita that were perfectly sized for the puppets.
Carol Dalah, my mom and also the muralist behind the amazing backgrounds in the series, worked tirelessly to draw and paint over a dozen locations that became iconic to the series under tight deadlines.
Jake Richter, my music producer, was able to take my acoustic songs and add levels to them with various different instruments to really elevate the comedy of the pieces and make it sound like a polished, produced song full of satirical elements.
I also want to shout out Ramona Apthorp, Sam Schmiedeskamp, Rachel Benezra, Liam Skelly, Trinity O'Connor, Drew Warner, Lucille Brillhart, Rogers Knopik, Carter Michael, Ben Hannani, Natalee Dalah, Alex McIvor, Danielle Lee, and Anthony Mangini. Without these people, this web series would not have been possible.
To avoid and mitigate burnout, I highly suggest having awesome friends/ collaborators around you that can have your back and take on some of the work as well. Do not put everything on yourself.
Thanks – so what else should our readers know about your work and what you're currently focused on?
I'm a director, writer, and comedian who uses fantastical worldbuilding and hybrid genres to satirize the nonsense occurring in our own society. My first comedy song was called "How to Pick a College Major", and it basically broke down the stereotype of every college major. The chorus lyrics were "Study what you love, because we're all ****ed anyway, Follow your dreams because the rent's too high to pay". With the release of this first song, I started to understand who I was as a comedian. There were things occurring in our society that I didn't like and the best thing that I could do to handle it was write a funny song about it.
I followed that song up with "Internsh*t", which broke down how Hollywood mistreated assistants, PAs, and interns and satirized a lot of real pain that my peers and I at the time had felt. My friend and talented actor Carter Michael did an amazing job of playing the worst boss ever but still making it hilarious. From there, I released a third single called "Job Interviews Suck", which satirized the job application process and how it treats applicants. In my melodramatic way, I sing about "Nightmares of twelve points Arial font, haunted by half-inch margins…"
With these comedy songs as a proof of concept, I started to get work in other areas. I got to write sketches and comedy songs for a scripted topical sketch comedy podcast called This Week's Peep Show.; one of my sketches turned the college party scene into a National Geographic show narrated by a David Attenborough type. I even got to write for a videogame called Friendshrimp about a mantis shrimp that broke out of an aquarium and started breaking everything in sight. From there, I picked up work for Dancing Atoms and Tic Toc Games.
On Valentine's Day 2022, I released a seven-song comedy album that Jake Richter had produced, and I'm really proud of the work we did together on it. One of the songs is called "Song for the Anti-Semite" and it destroys the logic of a lot of anti-Semitic tropes in a comedic way. In producing this song, I wanted to go back to my roots and create a Jewish/ middle-Eastern sound, so we utilized a Greek bouzouki, an Egyptian goblet drum, hand claps, and even a melodica to emulate klezmer music. The songs on this album became the basis for the puppet web series that ended up airing on Channel 101.
As a director, I am really proud of the third episode of Everybody Wants to Date My Sister called "I Peaked in the Third Grade". Set to a rap track, these nostalgic lyrics talk about how everything was so much better in elementary school. In terms of production, I actually modified the existing puppet stage by adding two tracks of PVC on top so that we could rig two fishing wire lines of marionettes and drop them whenever we wanted. Additionally, I added two walls for two additional canvases to create three-dimensional space. Therefore, the puppets could move around without the camera catching my parents' living room in the background. We also utilized a dana dolly track that allowed us to slide the camera from left to right. Overall, there was some complicated engineering involved.
On that set at any given moment, there were seven people operating the puppet stage., On top of all those complications, each person's precision had to be exceptional to land every single joke at each exact moment in this fast paced rap track. I really owe our ability to hit all of those marks to the team. Sam Schmiedeskamp, our DP on that episode, brought serious camera chops and was able to dolly, focus pull, zoom, pan, and do everything in between all at once. Ramona Apthorp, our puppeteer that day, brought that puppet to life. We could feel the puppet's nostalgia as a washed-up adult who dreams of what life used to be in third grade.
Honestly, I'm so full of gratitude for all of these amazing people around me, who helped me transform something that was just an idea in my head into a full-blown web series. It's pretty incredible.
Here is a link to the series:
https://www.youtube.com/watch?v=wRr84btCj_g&list=PLbp-Fyes3zNF8SbfANR0F_XV8Rl5ubRxC
Is there a quality that you most attribute to your success?
With all of the entertainment industry's uncertainty, my perseverance has been the most important quality to my success. While most people view persevering as fighting for what you want no matter what, I view persevering as remembering that chasing our dreams is a marathon and not a sprint. With the pressure of hustle culture and the fierce competition of Hollywood, it is really easy to get caught up in overworking yourself way too much in pursuit of your career goals. In this chase, we sacrifice our health, our relationships, and any semblance of a work-life balance. This unhealthy type of perseverance directly leads to burnout, which actually fully stops us from pursuing our goals.
True perseverance is taking a break for your mental health or for financial reasons or for whatever else is going on in your life. We show up and do our best every day, but if your best is that you are unable to creatively work that day, then that is absolutely okay. With this immense pressure to perform, I sometimes feel guilty for taking a break, which is actually a necessity for human beings. Especially as an artist, you are pulling emotional truths from your life and that is exhausting work. Not obliterating every aspect of your life outside of work is the real perseverance.  I'm not perfect at this ability yet, but I am striving to work on it every day and that is enough for today.

Thank you so much to Sid and the VoyageLA team for taking on my story and also to Pamela Mora and Abby Guerra for recommending me!
Contact Info: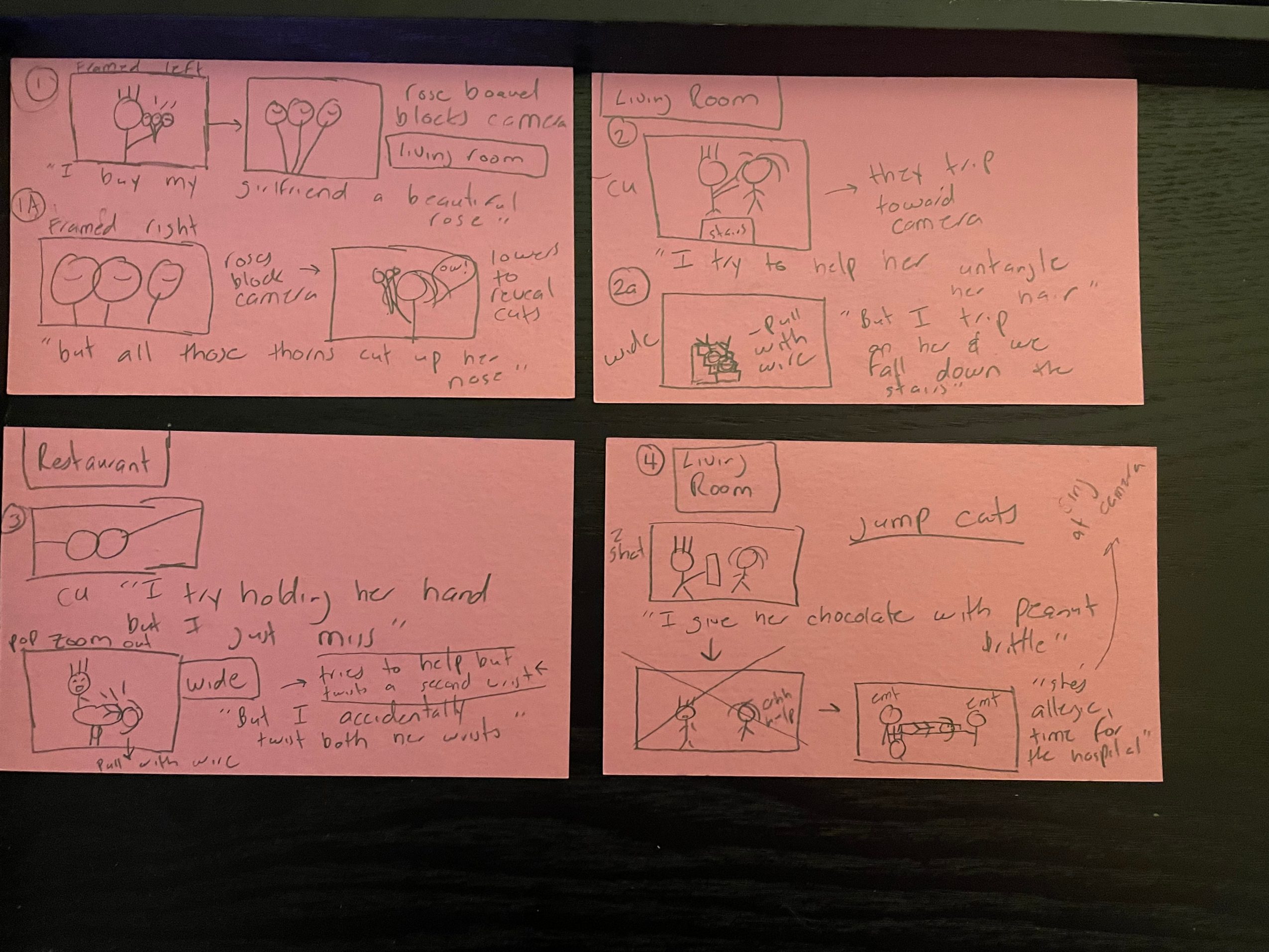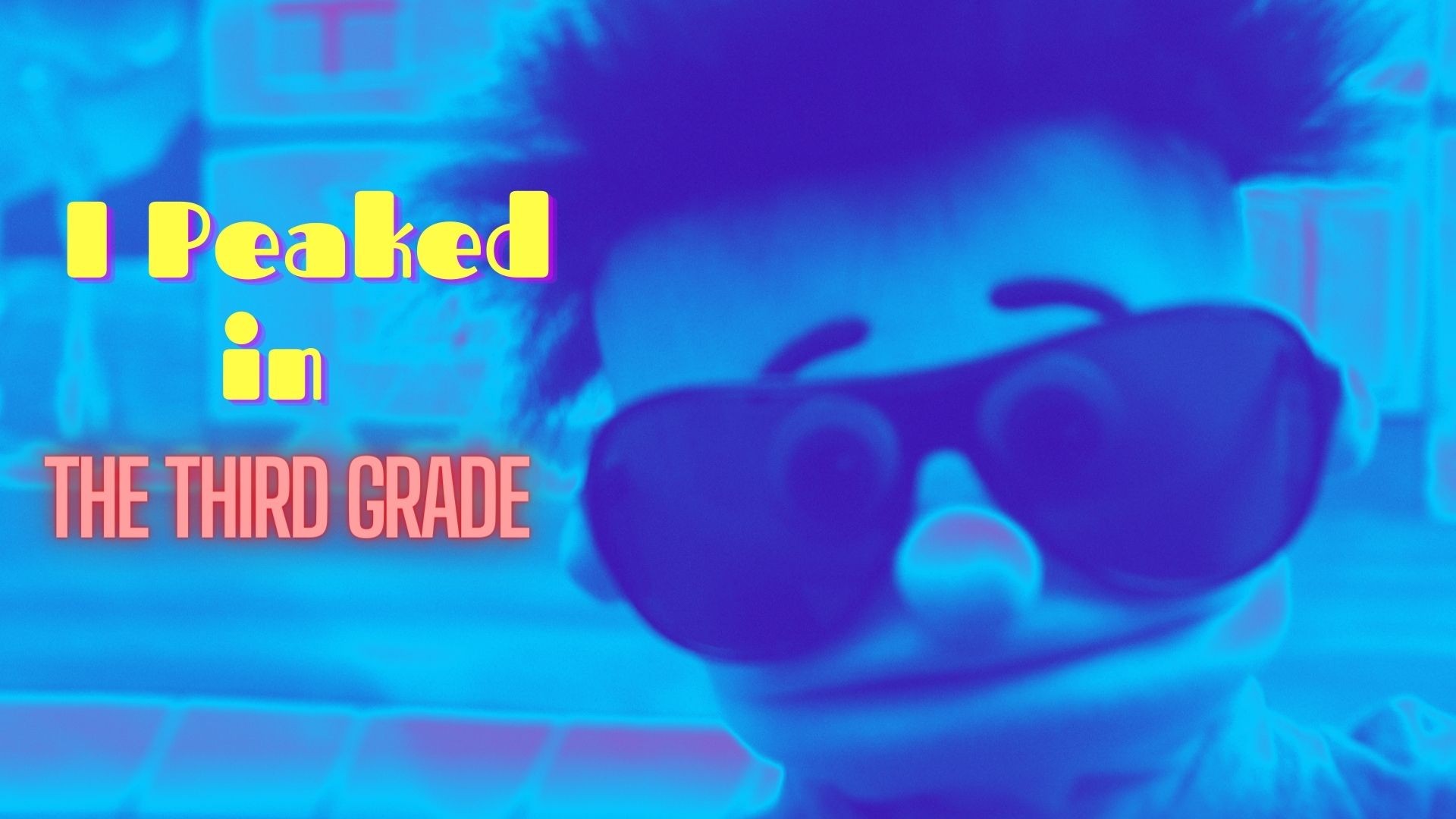 Image Credits
Personal Photo – Janis Yue Extra Photos – Natasha Simone
Suggest a Story:
 VoyageLA is built on recommendations from the community; it's how we uncover hidden gems, so if you or someone you know deserves recognition please let us know 
here.