Today we'd like to introduce you to Crissi Allen.
Alright, so thank you so much for sharing your story and insight with our readers. To kick things off, can you tell us a bit about how you got started?
Never in my lifetime would I have thought I would see people wearing masks in the United States of America! At the time of writing, COVID-19 has swept across the planet. Every country did what they thought was best for them to stop the spread of contraction. In the United States, we sheltered-in-place to try to flatten the curve, and we wore masks.
I looked up the word "mask" and came up with a lot of definitions. My favorite was this: "a covering for all or part of the face, worn as a disguise, or to amuse or terrify other people." Terrify other people? I chuckled at that definition. We wear masks in surgery, during performances, on Halloween, in sports, like a respirator, and even self-care for our skin. Yet, what about the masks we all wear that people cannot see?
I want to talk about the symbolic masks that have been conditioned into our own lives, whether consciously or subconsciously. 1 Thessalonians says that "God is of peace and that He will sanctify us through our spirit, soul, and body so that we may be found blameless." He promises He is faithful, and He will do it!
I was born in the Philippines on October 25, 1961. I was a blank slate for attractive opportunities, and my true self was inside me. I lived for the first five years there, and everything was right; life was good. Soon after that, we migrated to the United States.
Being brought up in a Filipino home, we hold food dearly. And, of course, I learned to love it! We cooked savory adobe, ate noodle pancit, planned for egg roll lumpia, and celebrated with caramel-like Leche flan. During one of those celebration events, all the kids congregated outside away from parents ears. With no one to tell us what to talk about, the conversation disintegrated into "I'm better at this than you" type of words. Of course, we all bantered back and forth, and then someone yelled the words "fatso" to me to retaliate against whatever I said. I felt my ears get hot, and then the rest of my face. I was mad and embarrassed, but I didn't want to make more of a scene, so I tried to laugh it off. It only happened once, but those words continued to reverberate with me throughout my life. My ears heard it, and my body responded by eating and eating and eating. To protect my true self, I put on the mask of being happy-go-lucky. Why? It was easier to put on this mask than to subject myself to being embarrassed and hurt.
At age 17, I heard the Good News that Jesus died for my sins at a Young Life event. Why in the world would He want to die for MY sins? I'm not a bad person. That night, I cried my eyes out! He died because He loved me, ME! Jesus is my savior, and in Him, I have hope and life. That was the beginning of abundant life for me here on earth. I was experiencing peace in my life for the first time, and Scripture and Prayer comforted me. I was happy to have the Holy Spirit living in me. He isn't a mask, He is a real person, and I get to spend the rest of my eternal life with Him.
In my 40's, I was experiencing perimenopause and a crisis in my body. I didn't take care of it, and it showed through the tense interactions with people. I knew that my frame of 5' 2" didn't support 200 lbs. I experienced frequent vertigo, and my blood sugar continued to increase. I prayed to God for help because I knew that losing weight would help with perimenopause, vertigo, and blood sugar issues. I lost the first 20 lbs because my daughter had migraine headaches, and I decided to change my diet. That was a clue that God was trying to get my attention. However, when I had another bout of vertigo, that's when I was determined to lose 30 more! With a focus on good nutrition, I have kept it all off! Once I lost the weight, I felt I didn't need to put on the mask of being happy-go-lucky anymore. I laid that mask down and was able to show the world my true self.
In my early 50's, however, depression of the soul crept up on me. While I served as an executive director for a homeschool tutoring program, a group of women began to disagree with how I led this program. We met together in November for 1 ½ hours, and it was a painful rebuke of all the things I've done wrong. I was still reeling in February. It took me a long time to get over the words I heard, and I hurt deeply. At that point, I did not feel safe or secure with either of them and didn't attempt to talk to them. It took me a long time to heal because it struck a hurtful chord from my past dealing with condemnation and manipulation, feeling incompetent and ignorant. I asked them not to contact me as I process this through, for I was not ready to talk. I asked them to respect my boundaries.
I put on the mask of anxiety & depression when I started having anxiety attacks. My mind kept playing these thoughts over and over again.
● Who do you think you are?
● This is bigger than you!
● You're not really in control!
● You're just an ordinary person.
● You don't have time – just relax.
● No one likes you.
● No one will show up.
● Your classes are useless.
● Your friends won't follow you!
● You won't have any friends.
● You don't have enough money!
● You won't attract emotionally healthy people.
● You're not healthy enough!
● Money is the root of all evil.
● No one will be able to learn from you.
● Training takes too much time.
● You need to rest more.
Within the depression were feelings of anger and frustration. I only overcame because of God's great love pouring over me through other people's prayers from whom I felt safe. With God's help, I laid that depression mask down and replaced it with my true self again. A little after this trial, someone asked me how I could get out of that depression. I listed 16 ways to handle it when it's pouring all around you and you're raging inside.
1. I ignored it at first, but that didn't work. Don't miss what is happening to you.
2. I began seeking comfort in baking a lot. Find comfort in a healthy activity.
3. I began to take my anger out on other people and had to apologize to them, about 20 altogether. To keep me accountable for my rage and raging mouth, I asked 4 "safe" women to pray for me. Find people to pray over you who you trust.
4. Then I finally shared with some safe people how hurt I was. Find people you trust to open up with.
5. I started listening to worship/Christian music to keep my eyes focused on Jesus.
6. I wrote down all the things I was feeling – all the emotions, hurt, and pain—Journal what you feel.
7. I wrote a worship song and poem to convey my thoughts and shared this with my prayer friends.
8. I devoured Scripture in the Psalms. Look up "trouble" on biblegateway.com.
9. I subscribed to three online devotionals and read them every day.
10. I took a lot of walks with friends, my children, and my husband.
11. I cried and shared my feelings with my best friend.
12. I found someone safe who was going through a hard time like me, and then we shared our victories and failures. Find a peer to walk through storms with.
13. I confessed my weaknesses to "safe" people who were non-judgemental.
14. I went to a workshop to help me deal with the anger, hurt, and pain.
15. I put boundaries up so that I could feel safe and secure.
16. I watched different inspirational movies and cried.
In my late 50's, God wanted more transformation in my life. I started to experience anxiety attacks once more as I headed into another round of depression. I knew that the attacks were from the Enemy. I knew that thoughts of anger and frustration would come again. I quickly implemented 16 ways to handle depression. I made sure that I took my vitamins and took long walks, and broke down with someone safe if I needed to.
This time, though, God had given me an extra tool in my tool belt. It was in the form of plants taken from the Garden of Eden – essential oils. The difference of comfort and support between the first depression and this new one was huge. I was able to use the oils as a scaffold to help prop me up. God used them in my life to comfort me and remind me that He will hold my hand to face emotional issues in my life courageously. Essential oils are used to process and release emotions so that we can live free.
There are five stages that essential oils support. Each step strengthens us and then prepares us for the next stage. For me, God had me working on my physical health first before He invited me to work on my emotional health. These stages are written in the book "Essential Emotions." The Five Stages of Healing:
1. Essential oils assist in healing the physical body.
2. Essential oils assist in healing the heart.
3. Essential oils assist in releasing limiting beliefs.
4. Essential oils increase spiritual awareness and connection.
5. Essential oils inspire the fulfillment of our life's purpose.
Adding this extra tool to my belt made a world of difference for me. As a certified holistic health coach, I have been able to use the tools uniquely given by God to me, His daughter. The modalities I use are Prayer, Scripture, Nutrition, and Essential Oils.
Just recently, I've had the privilege of educating myself in classes with Justina Ford and the Soulfully Aligned Christian Coaching Method. This energy psychology technique has opened my eyes! I have seen this technique work in my own life first and then have been the recipient of seeing it work in other lives. This tool can activate the Holy Spirit, who is the only one that can create belief, transformation, and conviction in anyone. Unfortunately, humans often have an underlying negative belief, and it comes out with blaming, complaining, and explaining their lives away. It is then my privilege to help them remove their wrong assumptions by looking at their thoughts, actions, and results and then asking them what they would like to see to arrive at a Godly belief. Once they agree with this, then the Holy Spirit can then help them transform in body, soul, and spirit and then create a conviction about that Godly belief. The power comes when they believe that God loves them, accepts them, and forgives them, and therefore, they can love, accept, and forgive themselves.
My life's purpose has always been to help Jesus capture the hearts of people. Because God has helped me overcome my difficulties in life, I can now help women find their authentic selves by removing destructive masks, conscious or subconscious. I seek to help her find peace as they process through the battlefield of the spirit, soul, and body so she may have a life above reproach and blameless. When we both listen to the Spirit of God, who is faithful, He will move in her heart to create a conviction, transformation, and healing in the inner life. Selah!
We all face challenges, but looking back would you describe it as a relatively smooth road?
Life has its peaks and valleys – no human will ever have a smooth road. My struggle comes from what I believed in -about myself, God, people. See the struggles that I spoke about in the previous paragraphs. It's a matter of taking on the challenge and creating solutions that you can live with.
Thanks for sharing that. So, maybe next you can tell us a bit more about your work?
I'm a serial entrepreneur. There are always new businesses to create because there are always needs to create a solutions for.
I'm foremost a Christ-Follower, a wife, a mom, a grandma and a dog-lover! I absolutely love to celebrate with family and friends while eating healthy yummy food! These relationships shaped me into who I am today.
A two-time Amazon Best-Selling author, I wrote about why I loved homeschooling https://amzn.to/35LJaNl and how God gave me a specific purpose, even in my 50's https://amzn.to/3f4OEXv. I also serve families as the Founder /Executive Director of 19-year homeschooling co-op in San Jose, California and produce three musical shows per year. (www.heartacademysj.com)
In addition, I'm a Holistic Health Coach (www.crissiallen.com) and my goal is to speak words of life to women, teach them how to honor themselves, and to capture their hearts for Jesus. I use the healing modalities of Prayer, Scripture, Energy Psychology, Nutrition and Essential Oils. I'm not afraid to look at the good, bad, and ugly of life because I know it brings about wellness and transformation in the spirit, soul, body. 1 Thessalonians 5:23-24
I graduated from San Jose State University, majoring in Behavioral Science (Psychology, Sociology & Anthropology). My husband and I home-educated both our children, Jessica and Kathryn.
Current endeavors include helping churches start their own homeschool ministry and creating an association of homeschool organizations for the purpose of helping online / in-person teachers have more than 5+ children in their classes.
I am set apart with my strengths of connectedness, maximize, belief, arranger and futuristic!
My Specialties include
– Being an entrepreneur for 42 years
– Implementing Home Education
– Creating Virtual & Face-to-Face Conferences
– Producing Musical Theater Productions
– Using Natural Health Solutions
How do you define success?
Success is getting up after a failure.
Pricing:
Homeschool Consulting $50/hr
Private School Satellite Program for Homeschoolers $100-$300
Homeschool Classes at HEART Academy $100-$300
Holistic Health Coaching $50/hr
Contact Info: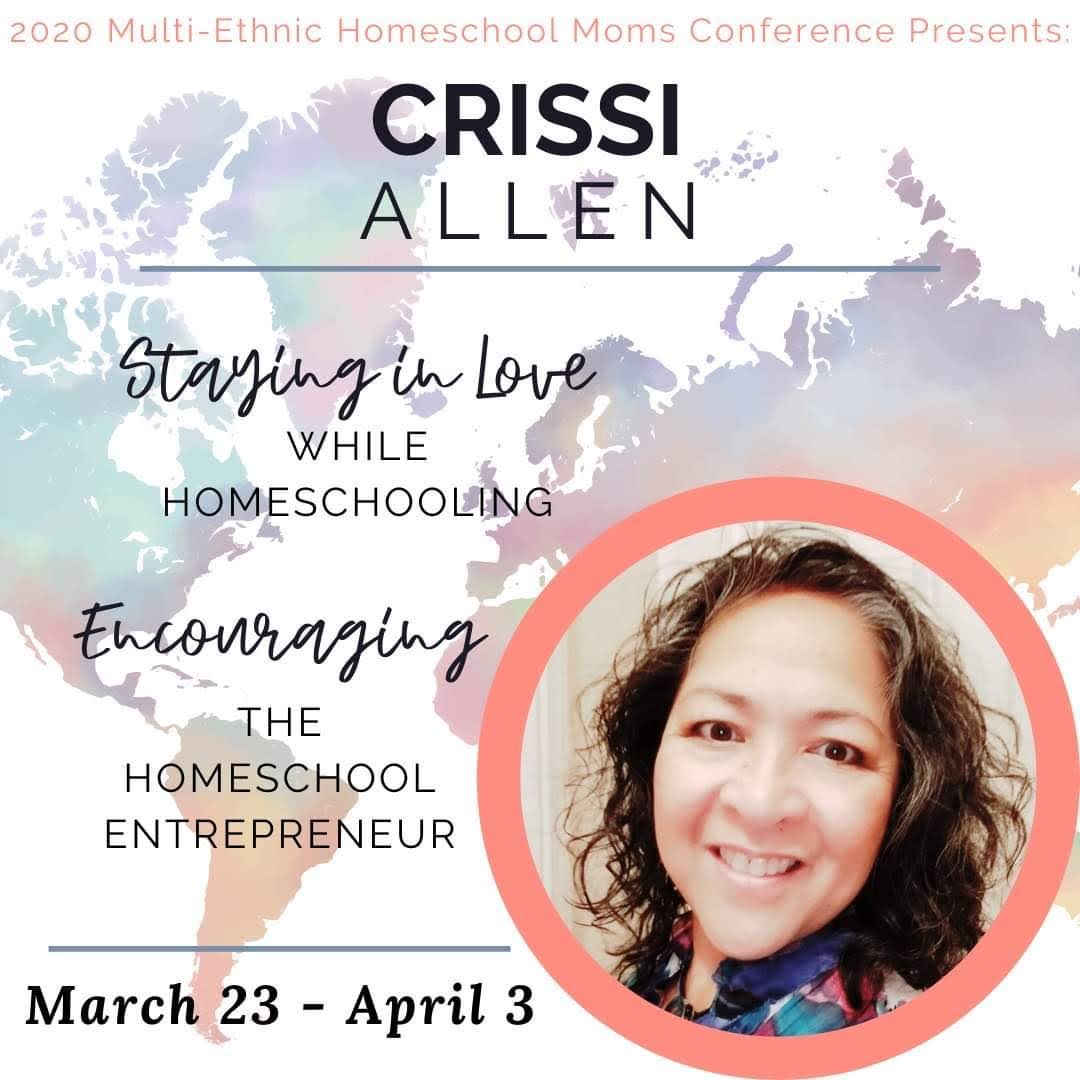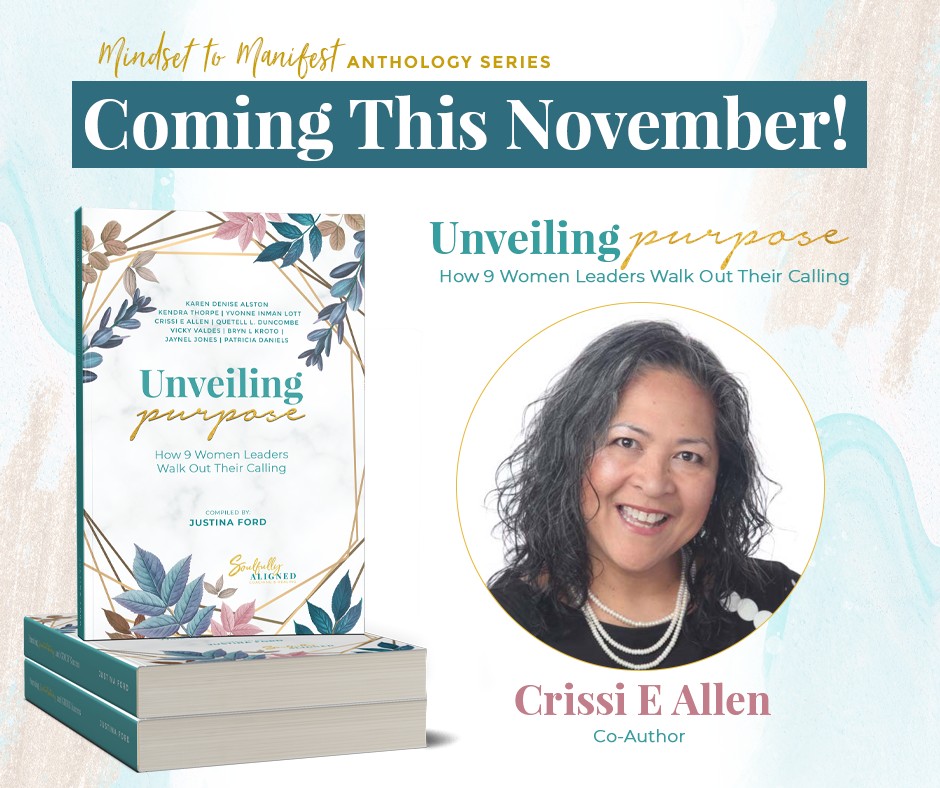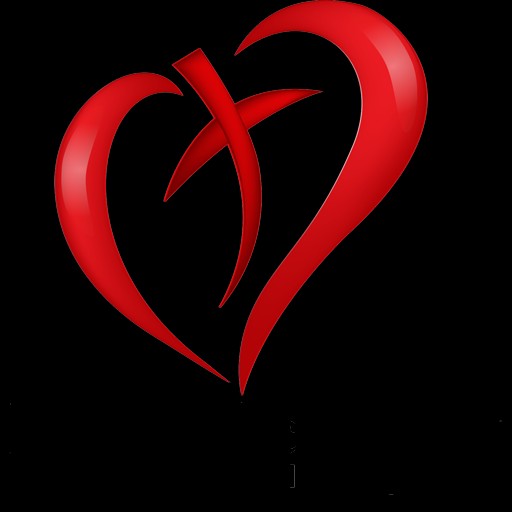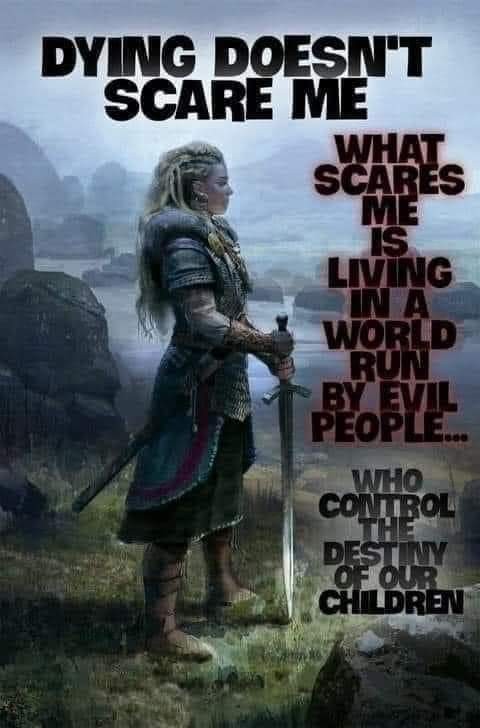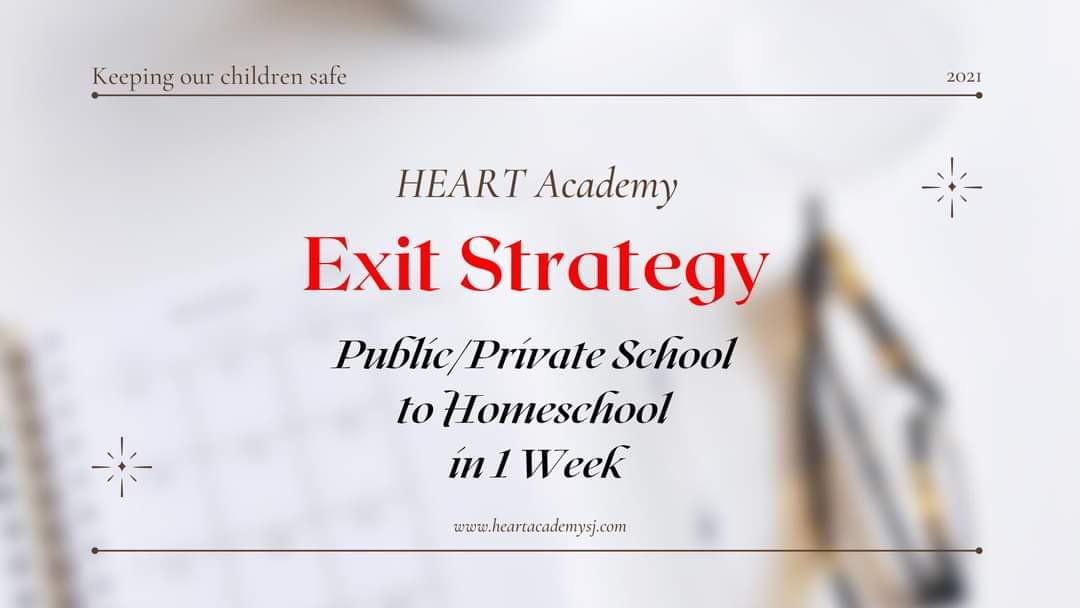 Suggest a Story:
 VoyageLA is built on recommendations from the community; it's how we uncover hidden gems, so if you or someone you know deserves recognition please let us know 
here.