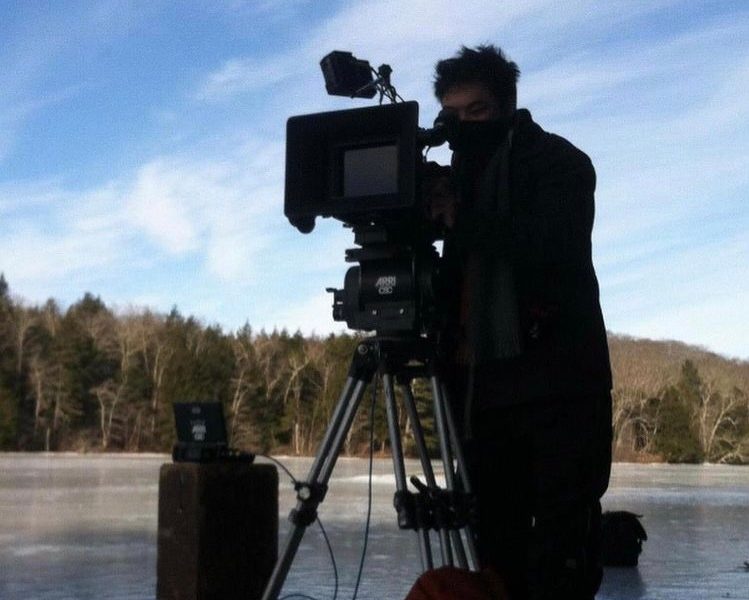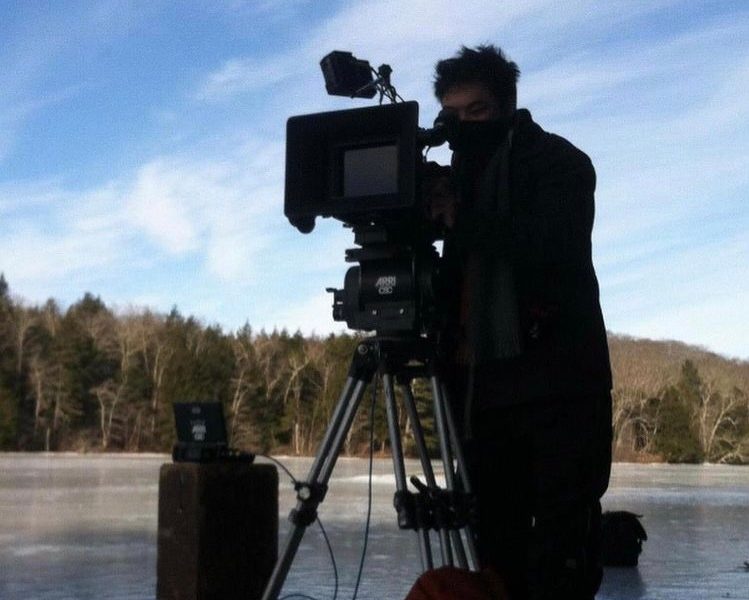 Today we'd like to introduce you to Chris Ungco.
Hi Chris, so excited to have you with us today. What can you tell us about your story?
I never saw myself in LA, though I've been coming here most of my life. My mother is the oldest of ten and besides visiting family over the years, both my brother and sister ended up graduating from USC a few years apart. I've always had an East Coast heart; seasoned, nostalgic, cold at times, but after ten years in Brooklyn, and a few in Manhattan, breaking into the West Coast and getting a tan finally lined up. I had a couple of shoots on the West Coast in 2019; I ended up filming plates for a Sesame Street Music Video in Olympic National Park and then went onto the desert outside Joshua Tree. We arrived at Dumont Dunes at 11AM planning to wrap by noon and drive on to Red Rocks Canyon, but when we got back to her car, the AC and I realized that she had parked too close to the dune and the left wheel just spun and spun. We tried using a baking pan to give some friction under the tire and I used the car jack to lift the car. The sand was soft, and I balanced the car jack on the sand with my Director's notebook… It didn't work, and we walked a mile and a half to the shade of a government building to get a signal. It took another 4 hours before the County Deputy arrived.
We ended up spending 12 hours until tow-out. It was 118 degrees. ..We filmed with Big Bird at the Hollywood sign two days later, and on Venice Beach; a great scene where after interviewing some kids about their hobbies, Big Bird and Suki finish their US Road Trip and waddle up the boardwalk into the sunset… In my first year of film (I graduated from Emerson College in 2009 and moved back to Sleepy Hollow to live with my parents,) I would scour the Craigslist ads for jobs and send this lame stock email. And I found three unpaid internships, one of which gave me a free weekly MetroCard. A few weeks later, I answered a craigslist ad seeking a camera operator to shoot artistic films in Brooklyn and "write something about yourself so we know you're not a cop"…I ended up shooting BDSM films for four months, and I moved to Brooklyn after two weeks and I never told my parents. I told them one of the internships paid… That job ended as abruptly and sketchily as you'd think but by then, I had been accepted to a Master's in Film Program at SVA where I made a thesis and got a Masters in 10 months and it was a choice that was revelatory to me, but also part of a cycle of debt that I sometimes regret, especially when I see the great work from all my fellow techs and artisans in the community. We are a band of misfits. We are a diaspora. And that's what I love about film. And why I have closets of gear, and my mom always gives me existential angst every few months. But you gotta love storytelling; the craft, and the community.
That dynamic connection with people and light and color. And history. Or fantasy. It's 2021 now and I'm about to produce three projects for Sesame Workshop and it's surreal to me that last March I flew to LA with a new reel, looking to trick my Emerson friends into getting drinks so I could network and see if a move could work out… My girlfriend had moved to Seattle August 2019 to work as an Agency Producer, and I wanted to support her and continue my aspirations and 2 hours flight seemed more reasonable than 5 hours across the country. But a few days after I landed, LA went into lockdown and I lived in a tiny room in my uncle's house in San Pedro for 22 days before renting a car and driving up to be with her and my parents. I spent April-May in Seattle. In June, I got a job offer from a production company I knew from NYC with an LA branch to train as a Technical Producer/Live Stream Director, I found a place in WeHo and I've gotten into a lucky groove taking on domestic projects that are interesting but requiring a lot of attention and development, and time spent on health and quarantining has been spent putting the prep hours in. I practiced Blue/Green Screen, ordering a collapsible screen online, then testing for hours using every light in my apartment when I prepped to shoot 90 degree shutter for Sesame Workshop. There have been more DP opportunities for me now with a higher concentration of creatively determined peers (present on Zoom) than before. Working, with every frame you shoot being monitored by Zoomies, feels like being in an aquarium sometimes.
We all face challenges, but looking back would you describe it as a relatively smooth road?
I don't think it qualifies as a 'road'. At times it's felt like being a ship without a port. There were a lot of phases; and nicknames; scrappy was the first couple years, and then hjalpen (Swedish for helper), and then as I started getting good at assisting and operating more, I tried to start rebranding as a DP. But, as a short guy, I was constantly derided as a kid brother and it was hard to get taken seriously for awhile. I used to be a regular, permalance IC for this production company; they flew me to 11 countries and I worked on 70 commercials for them, sometimes the sole link in a series of branded content documentaries spanning cities. Yet despite that, they never gave me a DP credit. I saw a cycle of Nepotism and systemic behavior in our industry, and that wasn't the only company like that in the field. I think being successful in our field requires putting in 3-5 years just getting on sets and trying to make two friends every set and hoping they'll help you get work, but also realizing that you're expanding and growing creatively with every project. And some of those peers start to feel like family; other misfits that make films to reshape their destinies, if only until someone calls 'wrap'.

Some projects are negative points, but most are benign…If you have to work to pay student loans all the time, eventually you get called by different producers for different kinds of content; really only 1 of 4: (ads, narratives, music videos, documentaries); and there would always be a different sort of chemistry when the crew was BIPOC or if you ended up connecting with someone because your group felt tokenized. Mostly we were all feeding ourselves creating content for a 'certain demographic', and other times that content was white-washed versions of how we lived our lives and what we wanted, sometimes that content kept feeding into the idea that that 'certain demographic' was supposed to be broadcast everywhere as a standard for beauty, intellect, or Americanism. We are all parts of a spectrum, and I feel that the most important takeaway and distinction between BIPOC sets and other sets are these two words: Dignity First. Are you being treated with dignity first? If you're being scolded or directed, how are they speaking to you? If you have to go into grace or a producer asks you a favor that extends your day, are they a person who sees you as an 'us' or are they someone who just savors the power of their dollar. If you are a person who treats others with "Dignity First"…there's only a fraction of people I've met or worked with that carry that ambiance about themselves; as artists, as colleagues, as dreamers, and I am grateful to keep them close to my heart and close to my rolodex.
Appreciate you sharing that. What else should we know about what you do?
My portfolio is here: filmsbyube.com/upcoming My Instagram: @ubefilms – this is my work with creatives in NYC and LA, and a little history and nostalgia, travellogue, memory lane, product of an Arts education musings lol I think the most beautiful, important work I've done is highlighted in "Beyond Borders". A documentary pilot about the only all native Hockey Team in Canada. Here's an anecdote about it: I was hired by director Michael Paul Stephenson, whom I'd worked with twice before on small branded content projects, to meet him in Montreal, and drive 9 hours north to a remote village called Chibougamau, Quebec. The job was to DP 17 days for a documentary pilot about the only all native hockey team in Canada. The series attempts to showcase how sports can be an inclusive and defining factor in overcoming discrimination and prejudice. Michael briefed me that he'd had a quick expeditionary trip to meet the team and lay the groundwork for our follow-up shoot and depended upon me to connect with the boys on a visceral level and to be open to a flexible timeline and visual approach because "it's not easy to wrangle teenagers in the winter." The cameras and lenses were coming from production, but everything else was from me. So I got a carnet and a friend to help me bring 17 cases to JFK. I didn't anticipate what would happen upon arrival though. Michael arrived an hour earlier from LA and went to get the rental van while I stacked three carts at baggage claim and then pushed them to customs to get my carnet signed. The agent was incredulous. "You're alone? How can you be alone with this many cases?" "I don't want to be alone either, is there someone who can maybe help me get to the exit? My ride will be waiting at pickup." "No, we don't do that." I leapfrogged back and forth between the three carts as I made my way steadily towards the exit. I passed a few airport staff on the way, asking them politely for assistance. Most of them pointed at their cigarettes and said they were about to go on break while a few of them just shrugged and walked on. Michael texted me that he was 5 mins out by the time I made it to the doors. So I pushed one cart through the automatic doors, left it on the curb, and went back for the other two. Once outside, I pushed the first cart further down the sidewalk and turned back for the other carts. There was a loud HONK and I turned to see my first cart in motion, crossing the sidewalk into the street and lightly tap a taxi cab, idling at the stoplight. He was the only car in the area, and he looked very unhappy.
An airport staffer appeared out of nowhere and said can I help you with your bags, and I said YES PLEASE! and ran forward to recover my cart. The cab driver came out and yelled at me, and I profusely apologized. He said apologies won't fix my car, how much money do you have on you!? The staffer was with us at that point and suggested we trade insurance information. I agreed, but the cab driver said, "I don't wanna do that and I don't have time, I have a fare!" I looked. I was certain that at any moment security would be swarming and I would be arrested for an international incident. There was a man sitting against the back seat window, seemingly oblivious to everything. I could even see him swiping right on his app. I emptied my wallet of the freshly converted cash and the cab driver looked at the side of his car, agreed there was literally no damage, and zoomed off. Michael arrived 2 minutes later completely oblivious. The shoot was a beautiful experience connecting to village elders and the local players, many who have learned to live with being called "savages" by their opponents and spectators. We adapted but on day ten, we started running out of media and the DIT ordered a few more drives to be air-dropped to us rather than compromising on compression rate. We shot RED 8K with Supreme Primes. I remember standing next to the fire, getting a frame of Niko, flames in his eye, and burning with history, tears in my eyes from the smoke.
What quality or characteristic do you feel is most important to your success?
Dignity First. You need to be the calm center of the storm, everything will go wrong, everything comes together. There's great hope in creating work but you can't create new matter, creation also requires destruction. It's a yin and yang. At some point, whatever precious shot you're making will be watched at 3AM by someone drunk, and sometimes that person might be you, so you better not be a jerk to other people while you're making it. Your rep carries, treating others well on your sets is also treating yourself well. I used to see it as three kinds of producers. A "You", "I", and a "We" Producer. A "You" producer is someone who's good at pointing and people and saying, you do this, you do that, you do those, and I'll take the credit. An "I" Producer is someone who says, I'm the producer, so you're going to do it this way because I said so. A "We" Producer makes you feel involved like you're in the process, and like they hired you knowing that you were already going to do your best. Those people are diamonds in the rough.
Contact Info:

Image Credits:
Stevie Rappa
Suggest a Story:
 VoyageLA is built on recommendations from the community; it's how we uncover hidden gems, so if you or someone you know deserves recognition please let us know 
here.