Today we'd like to introduce you to Autumn Clayman.
Hi Autumn, it's an honor to have you on the platform. Thanks for taking the time to share your story with us – to start maybe you can share some of your backstory with our readers?
I am 26 years old. I am from Seal Beach, CA, but currently live in Los Angeles. I earned my B.A. in Psychology from California State University, Long Beach. I currently run my own health coaching business and create content for IG and Tiktok. My page is called, She's Plant Based. I share content anywhere from lifestyle, fashion, beauty, health, wellness, food, and spirituality.
Ever since I was a little kid, I always knew I wanted to make a difference and help others. My job interested changed constantly throughout my life. I felt out of place and quite honestly did not feel a sense of purpose because I struggled finding my passions. School was never a big priority and I barely passed. College is really what shifted my perspective. It was the first time learning was actually fun. I really enjoyed my classes and professors. However, I was a first-generation college student, which brought on many challenges. Navigating a new area solo was eye-opening and exciting, but also struggled mentally and financially. While I was in school, I was working at least one job, sometimes two. A new version of myself started to blossom. It was full of drive, motivation, and passion.
The biggest thing that changed my life was my health journey. I struggled with depression since the age of 8. Anxiety and addiction was at its all time high between the ages of 14 and 21. Between the ages of 18 and 21, I struggled with an eating disorder. After reaching my lowest point with my physical and mental health, plus numerous doctors failing me, I had to step into my power. My curiosity led me down a healing road. I read so many self-help, health, and spiritual books. I spent hours on my computer doing research. I began learning about food and how powerful plant-based food is at the cellular level. I found a new love for holistic health, yoga, journaling, meditation, and cooking. Powerful and unexplainable shifts began happening. My mind, body and soul started to heal once I learned how to love and care for myself. This was new. I spent majority of my life wishing I was someone else and self-sabotaging. Learning how to love myself cleared many of my issues. I unintentionally stopped taking all four of my prescription medications and never needed them again. I gained healthy weight. My skin glowed. My gut healed. My hormones were balanced. I got my period back. I had energy. This was the best I have EVER felt. Life felt vibrant and exciting.
Once I realized everything I needed was within me, my whole life changed. My healing journey inspired me to share my story with the world. In 2017, I made my Instagram account She's Plant Based. It was originally a space for me to share plant-based recipes, then naturally evolved into health, wellness, and lifestyle. I was still in school and working when I made the account so I did not take it too seriously. It was a fun outlet for me. In 2019, my account took off. I really started to see a future with my account and knew it would eventually turn into my business. In 2020, I enrolled into the Institute for Integrative Nutrition, which is a health & nutrition school. 2020 was a transformative year for me. I quit my serving job of 7 years, became a holistic health coach, and pursued my business full-time.
Entrepreneurship has been beautiful, messy, and eye-opening. Building something from the ground up with zero guidance and entering into a new field was intimidating. However, passion and drive made everything possible. I am blessed to be able to run a soul-aligned business. It is a pure reflection of me. I feel so lucky to have an incredible community surrounding me.
We all face challenges, but looking back would you describe it as a relatively smooth road?
The breakdowns and low moments have been REAL. It took so much work to get where I am. I am very grateful for all the obstacles and challenges because it is what made me a strong and resilient individual. I have learned everything comes down to mindset. Once we change the way we look at something…once we change our inner world..the outer world will shift too. Everything in our life is a mirror.
One challenge was facing my inner mean girl. You really are your worst critic. I hated the way I looked, spoke, and presented myself. I did not think I was good enough or knew enough. It held me back for such a long time. It would feel paralyzed at times. I would disassociate and self-sabotage, which prevented me from moving forward. When I envisioned future Autumn, I saw myself helping people, speaking, hosting workshops, etc. That is what motivated me. I knew the voice inside of my head was not speaking the truth. Learning how to let that voice come up and pass by took a lot of practice. It still comes up, but now I know I can choose to not let that voice overpower. I can choose the voice of the wise/loving self.
Another challenge was getting my health on track. Health is wealth. Without good health, it is impossible to accomplish anything. Alcohol, drugs, and my eating disorder literally consumed me. Again, I saw future me. She was thriving, successful, happy, and independent. We all have this inner knowing/wisdom. It would show me my potential. I just needed to get better before pursuing my dreams. My spiritual journey is what healed me along with healers and helpers I have met over the years. A spiritual practice is so personal and unique, but here are some practices that helped me: meditation, writing, grounding, breathwork, reiki, acupuncture, and gratitude.
Lastly, finances. Going to college and pursuing my business scared me because I did not know how I was going to support myself financially. I have been on my own since I was 17 and put myself in a box. I kept telling myself, "I can't do that. It is too expensive. I am too broke. I don't have enough money." Since I kept affirming that, I stayed there. I also put my money in the wrong places and was not spending mindfully. I did not grow up with a ton of money and was not taught how to spend, save and invest money. Shifting my money mindset allowed me to look at money differently, which helped me take that leap of faith and invest in my business.
As you know, we're big fans of you and your work. For our readers who might not be as familiar what can you tell them about what you do?
I am a health/wellness content creator + holistic health coach.
As far as content goes, I let things just flow and come to me. I share almost everything: spirituality, plant-based recipes, journal prompts, non-toxic beauty products, mindset tips/advice, favorite fashion pieces, grocery store finds, and more. I am active on Instagram and Tiktok. Instagram is a bit more structured when it comes to content. Tiktok is a space where I share anything and everything.
I specialize in holistic health. A holistic health coach looks at the whole person and helps their client heal mentally, physically, emotionally, and spiritually. My clients call me their life coach, healer, nutritionist, counselor, guru, friend. I really play different roles in my clients' lives. My personal passion is psychology, holistic health, and spirituality. I combine all three things into my coaching program to teach my clients how to dive deeper within to build more awareness around themselves so they can heal several areas. I work with clients 1-on-1 and sell online courses. Since I have had great success with my coaching business, I help other health coaches build their own businesses as well.
I love what I do because I am never bored. I am constantly learning and deepening my work. My next big move is grad school. I plan on studying East-West Psychology for my Master's, then Integral and Transpersonal Psychology for my Ph.D. to take my work to the next level.
We all have a different way of looking at and defining success. How do you define success?
Success requires many things. Failure, resistance, hard work, good habits, consistency, passion, and confidence. It is a journey that is constantly pushing you to become the best version of yourself.
Contact Info: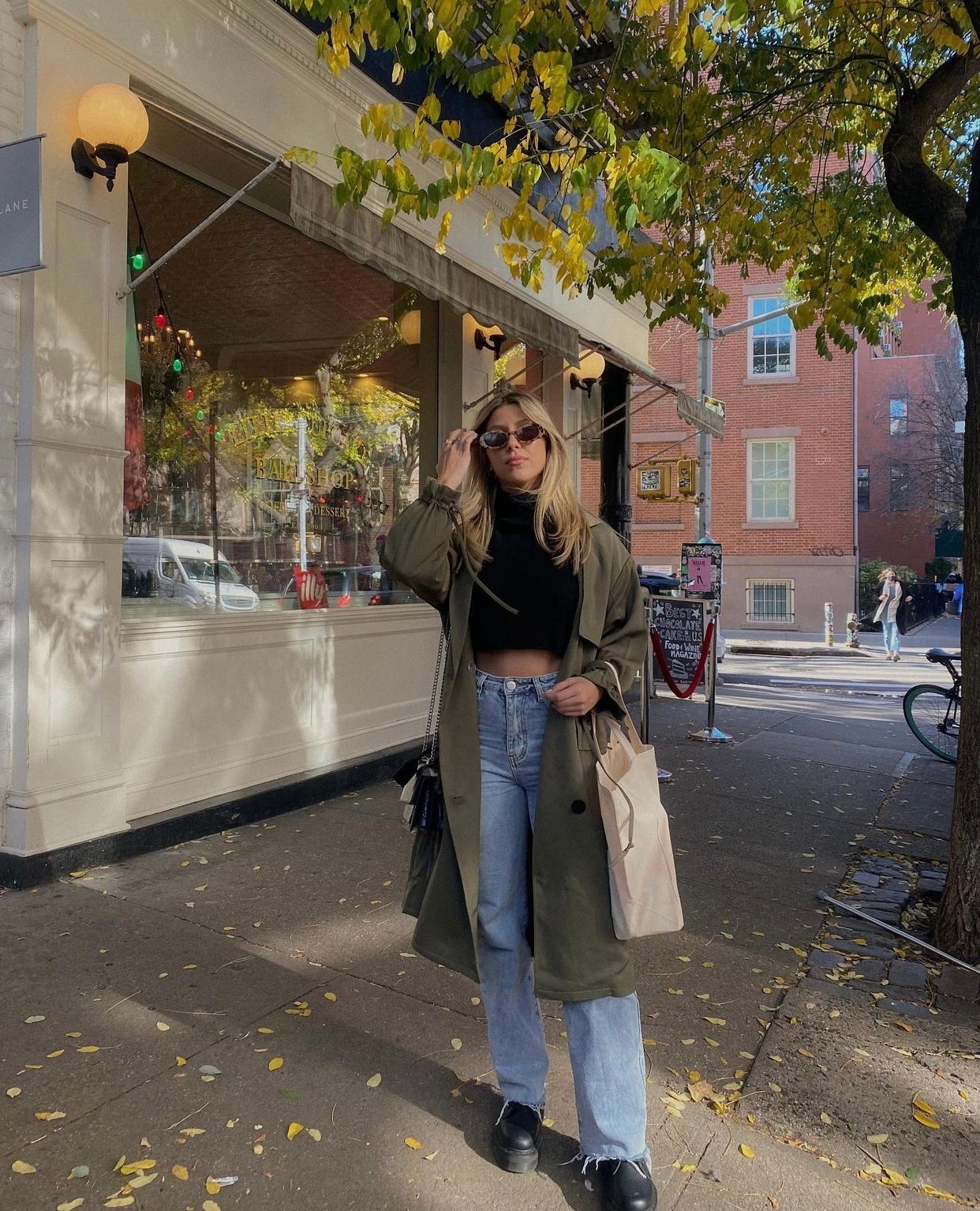 Suggest a Story:
 VoyageLA is built on recommendations from the community; it's how we uncover hidden gems, so if you or someone you know deserves recognition please let us know 
here.