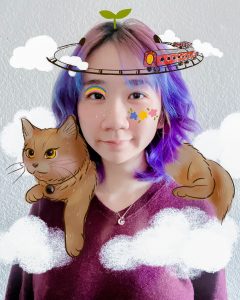 Today we'd like to introduce you to Annie Nguyen.
Hi Annie, so excited to have you with us today. What can you tell us about your story?
Thinking back, I believe I first started my art business at the age of 11. It was the time I was first introduced to the wonderful world of manga and took interest in drawing. Back then, to most parents (including mine) comics and mangas were very poisonous to education, a wasteful creation to prevent children from focusing on their lifelong mission: passing all tests with flying colors. Thus, I could only borrow manga from friends, and would copy the manga drawing, or redrew my favorite characters on A4 papers since I couldn't afford to buy fanart posters. And, since I could never hide anything from my "curious" parents, I couldn't keep those drawings, I either gave them away or sold the drawings to my classmates (one of my biggest regrets until today). Then my art business began: fanart, art class assignments, all for a very affordable price. Then my passion for creating art started, and I believed I could actually turn this into a way to make a living.
"So what's all this studying is for?" -The question had been haunting me all of my high school years. I sat in my class wondering why I had to learn all of those subjects. It could be seen that my sketchbooks were even more filled than my course notebooks. I enjoyed drawing so much that I couldn't bother hiding them from my parents anymore. During my darkest time, drawing was my escape, a way for me to defy my reality. Thus, I was heavily drawn to the work of Yuumei and Takato Yamamoto, to the point I would try to mimic their art style. There was a time my mom interrogated me about the drawings I made. It was upsetting, I drew less often but never stopped. Fast forward to when I graduated Bachelor of Communication, by some miracle of fate I got a job in a startup greeting card company. Hence, I worked in Maisen Cards as both artist and social media executive for three years. In my last year working at that company, I got to work remotely because I went to Australia to study abroad.
I tried to convince my parents that I could work in no other career except art, but still, I got pressure to choose something that's still practical and trendy, thus my decision to take on a 3D animation degree in Melbourne. It was only after my first semester that the degree wasn't for me, it's always been the illustration, the storytelling part that I love doing most. I felt like hitting rock bottom and returning to my country, like a failure that couldn't keep the promise to my family. For nine months, I was unemployed and was pressured every day. Plus, I spent a few months working as creative director for a small production house, I was unappreciated and turned away so I decided to quit on my own. On my 25th birthday, I was miserable, to the point my sister, who was making a dreamcatcher for my birthday gift, had to approach me in tears and said how upset she was to see me so lifeless. That night my sister sat quietly knitting my dreamcatcher next to me still curled up in a blanket like a cocoon.
Three years later I'm here in California writing my answers to this interview, I can't say I have achieved anything extravagant, but I'm proud of all achievements regardless. Currently, I'm still in the process of creating more products for my upcoming art business, more promotional materials still need to be made, I almost hit the 1000 milestone for my art account on TikTok – which I've worked very hard to build. This year is the second year my work got exhibited in the Spring Show event of the Academy of Art University San Francisco (AAU). First-term of my Master of Arts degree in AAU, the pandemic broke out, so many changes happened at once, and I was all by myself. Whenever I doubt myself, I think back to those moments: I did pull through, I've changed a lot in over three years, I've lost friends whom I considered as family, then I met my husband and gained another family. I'm blessed to have such a support system I've never had before. My official website was launched. My favorite job to do is private commissions, I feel lucky to be able to use my skills to tell other people's stories or illustrate their appreciation. Even though I've been busy with my wedding this year (of course, I had to design and print the wedding invitation), I'm still taking commissions as a way to connect with the outside world. For my upcoming online store, I'm currently collaborating with Lyss Tan, my former classmate but also a very talented artist, in the 2023 calendar project. Also, I have 2 picture book projects of my own that are paused at the manuscript and flat plan stage, which I expect to resume after my wedding trip this Fall.
Would you say it's been a smooth road, and if not what are some of the biggest challenges you've faced along the way?
I've always believed having a strong supporting system is a huge privilege, especially emotional support. My biggest obstacle has always been the lack of my parents' encouragement. Although now I have a better relationship with my family, I still have a lot to work on my confidence and the urge to compare myself with others. Three years ago I gathered up all of my courage to ask my parents to sponsor another study abroad, again. And of course, the concern about "another mistake like Australia" was raised, and yes I was extremely panicked and my mental health was neither stable then. I remember sitting in a class full of talented and experienced artists feeling humble, embarrassed, and scared. And, to make everything more "exciting", the pandemic took place. Holding the degree in my hand I could feel the weight of expectations and responsibility, it wasn't easy getting representation during the pandemic also. Due to the social distancing, I got to spend a lot of time with myself, and I must say, even I couldn't stand myself. I started questioning a lot about how I am, why I'm only good at art, if I was better at logic or calculating, computing or coding, would I have been struggling as much, would my life be better if I was settled as an office worker.
It took me a long time of meditation and therapy for my mind to slow down and accept me for who I am. Now, whenever I start saying discouraging things to myself, I would look at the photo of me when I was little and remind myself to trust the process and to be mindful of my achievements.
Thanks for sharing that. So, maybe next you can tell us a bit more about your work?
As a freelance artist, I'm grateful for the privilege of having private art commissions as part of my full-time job. My clients reached out to me for customized semi-real portraits. I always create arts with intention and care because most of the commissions I got are very intimate and hold emotional value. For example, a client wanted a drawing of her group of friends reunited with their late friend for a Christmas gift, or a client wanted me to illustrate them as a character in a Tarot card. The dominant topic of illustration I got is wedding gift portrait, most of the clients prefer the drawing to stick with the poses in their reference photos, but later on, I would always offer them some creative adjustments such as a more dreamy atmosphere or illustrate the environment to remind the viewer of a popular animation stylization. According to most of my client's feedback, my art brings a fairy color, they're cozy, nostalgic, and filled with many inner feelings. My paintings exist to weave nameless emotions, opposite mental states that can exist at the same time. Thus, the same artwork that I created can convey joyous or sad emotions depending on the current state of the viewer, and like a chameleon, I can transform my stylization to fit the client's demands.
My most proud work is still in the making, which is my online art shop. Bringing back many people's childhood, I created paper doll sets and sticker collections featuring iconic characters in the 80s television. There will also be collectible adult cat sticker sets, print arts and wedding invitation templates, and fabric print on demand. Also, for the year 2023, I collaborated with another artist friend to create a calendar, which we're both super excited about. All the products I created for the online store I made are in the most stress-free, enjoyable state, and I can't wait to present them when I officially launch my little business.
If we knew you growing up, how would we have described you?
I got criticized a lot for everything I expressed since I was little so growing up I was very distant and passive. Not to mention the tremendous amount of accidents I got myself in, I questioned my existence a lot ever since elementary school, but all my thoughts I kept to myself. And since I appeared to be timid and quiet, I got bullied a lot by teachers and classmates, and I couldn't share it with my parents because I was always at fault. Therefore, there's always a force that pushed me to do anything and everything in my ability to please everyone. People who first met me couldn't help but suspect if I had any hidden motive since I'm always so enthusiastic and supportive. It took me a while to learn to set my boundaries and to be assertive and selective. Nevertheless, my sincerity is how I keep good people with me.
I enjoy singing and drawing the most, it's how I meditate during tough times. Sometimes even drawing brings me stress and I would need to release some aggressiveness, my method is to watch or listen to drama commentary or lawyer's podcasts. Also, reading is my favorite thing to do, especially topics about astrology and spiritual practice. I'm a big fan of detective novels, I've read all of Otsuichi, Yukito Ayatsuji, and Agatha Christie's works. I also love to show my support to other fellow artists on their social media, hence I've learned a lot from their sharings. My collection of mangas and children's picture books is my biggest asset that I would never trade for any other things in the world.
Contact Info: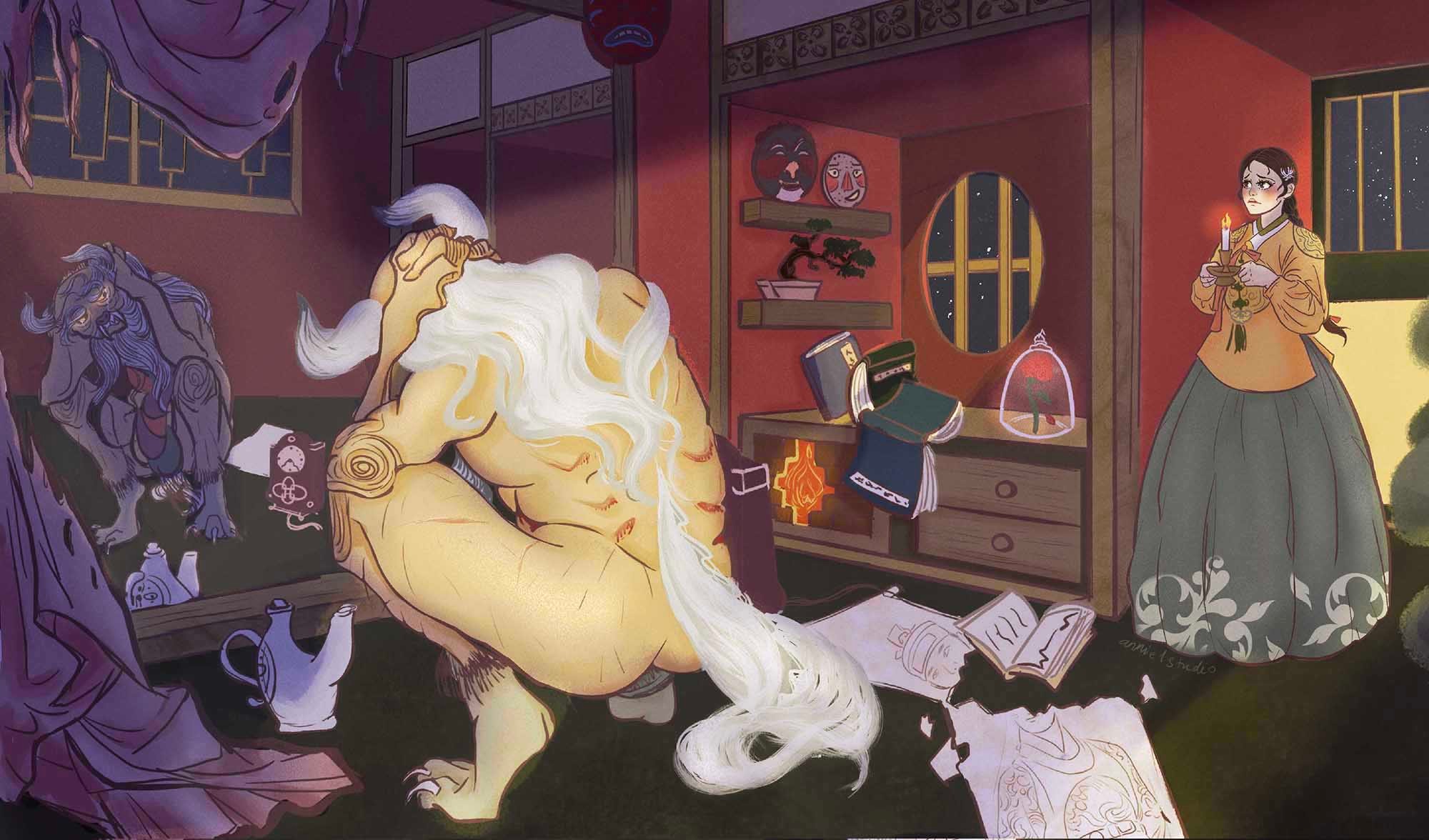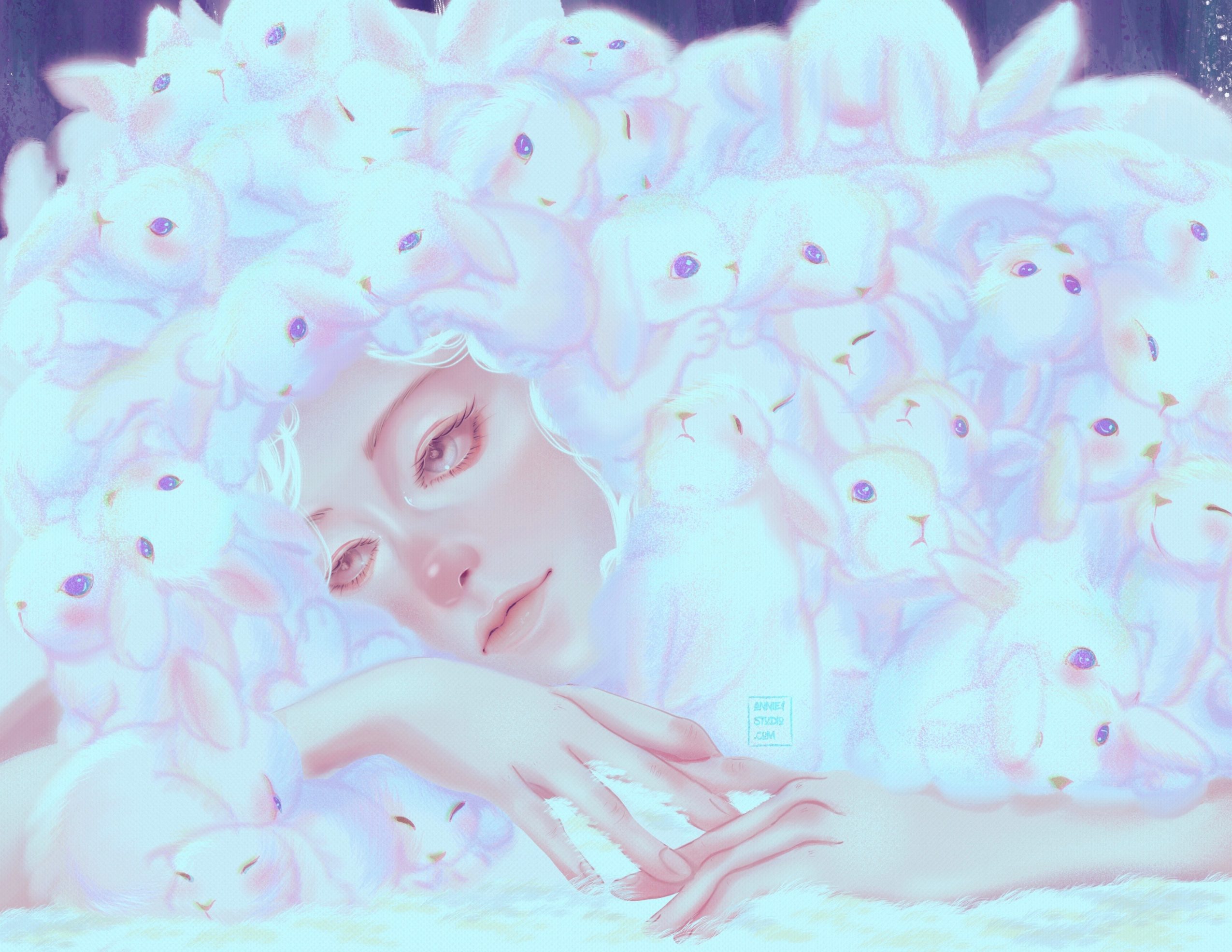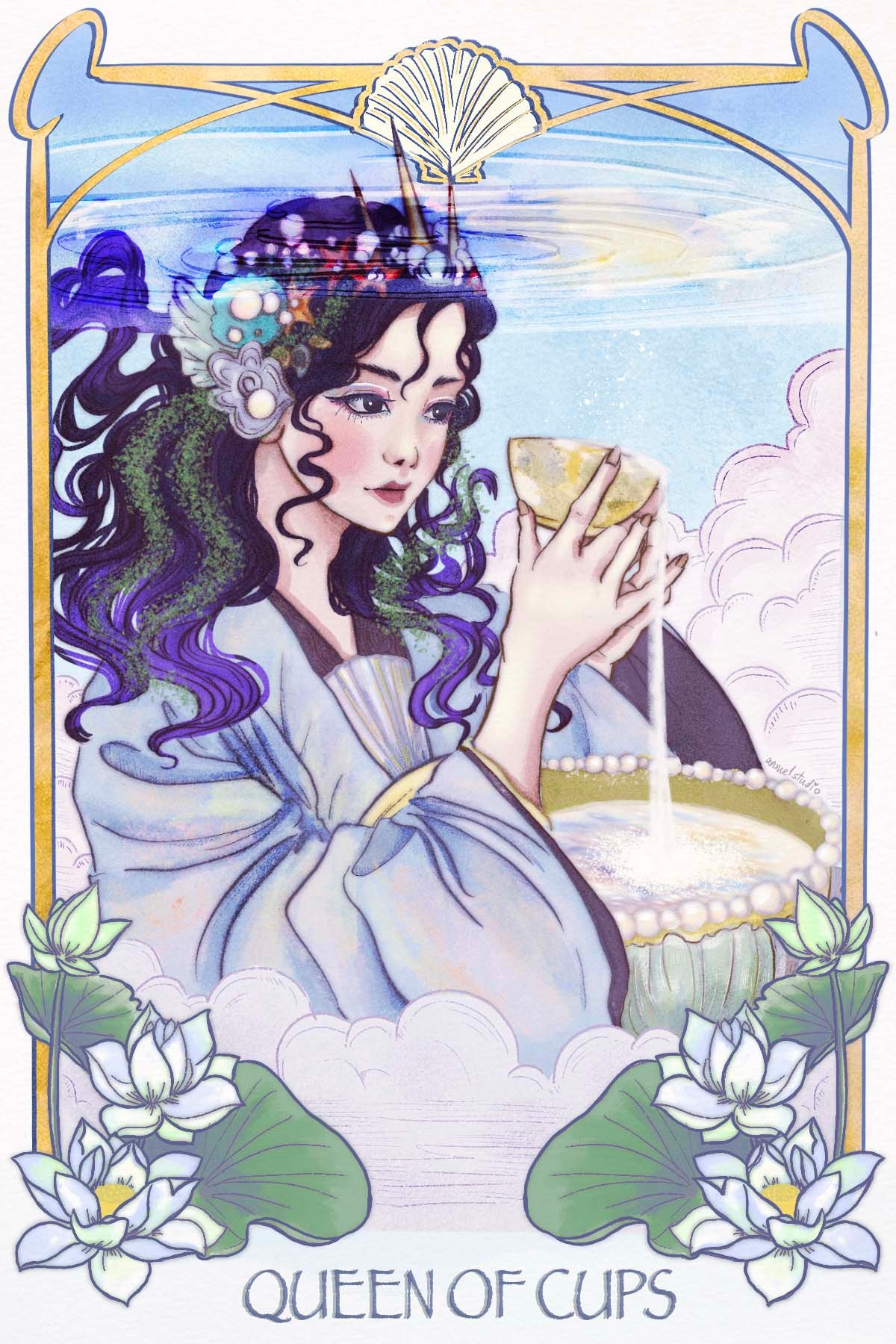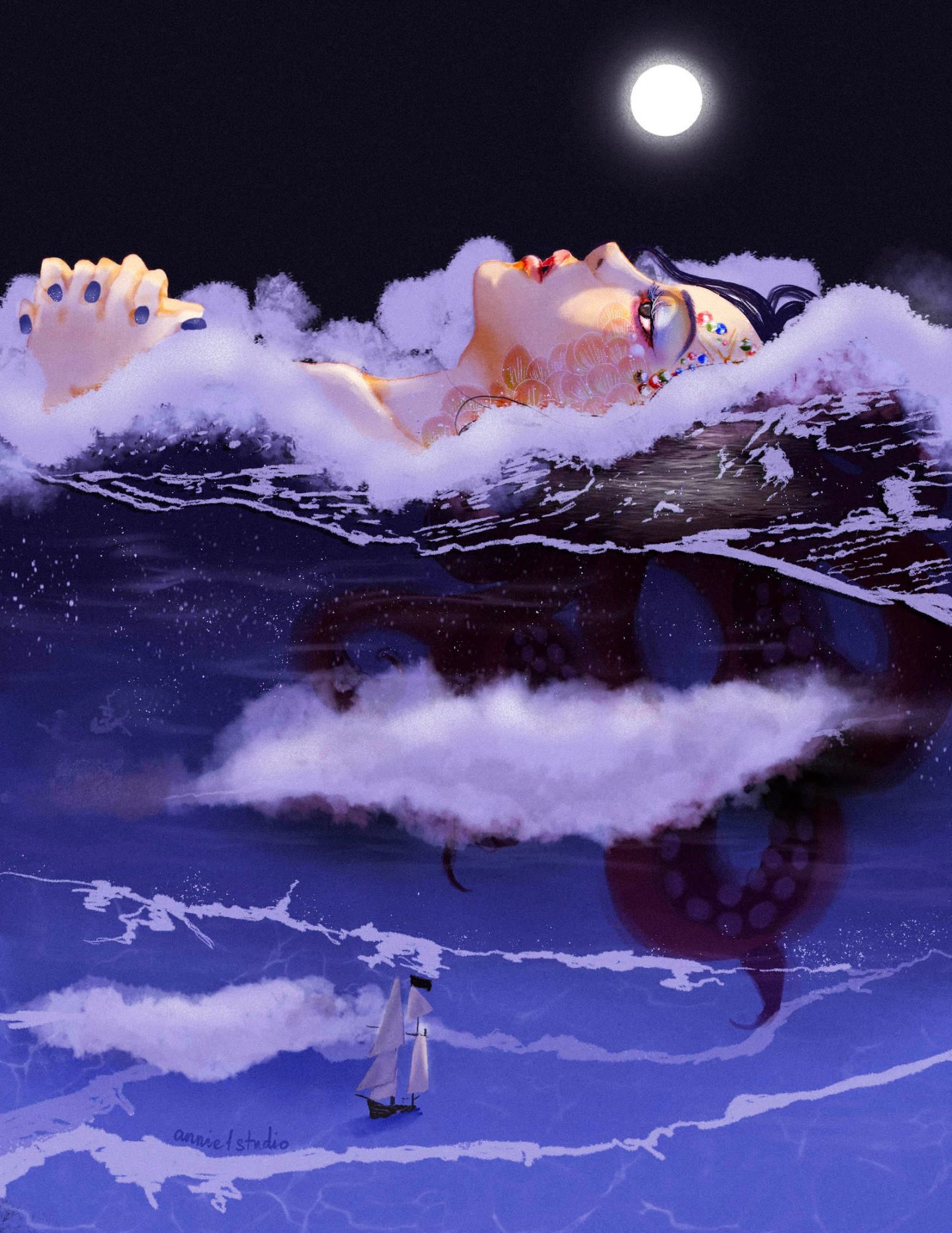 Suggest a Story:
 VoyageLA is built on recommendations from the community; it's how we uncover hidden gems, so if you or someone you know deserves recognition please let us know 
here.