Today we'd like to introduce you to Angela Lopez .
Hi Angela , we'd love for you to start by introducing yourself.
Hi my name is Angela Lopez. I am a Guatemalan artist, born and raised in La. I am an actor, originally trained in theater but diving deeper into the film within the past few years. I am also a freelance model as well as a screenwriter.
I began in musicals as a child in my elementary school but didn't really get proper training until High school. I was lucky enough to attend LACHSA (Los Angeles county high school for the arts). It was an indescribable experience to be able to be taught by working artists in a conservatory-style curriculum dedicated towards our major. I was a theater major and was able to be taught and work with some of the most talented teachers, and actors (schoolmates). I began writing around my junior year, first as a playwright. And although I continue to write plays, I write screenplays much more. I am lucky to have make friendships with other incredibly talented artists who (to this day) continue to work with one other.
I began modeling as a freshman in high school when visual artists from my school created a clothing brand and needed models for her website. I waited a while but then began modeling again as a college student. I hope to one day be signed to a modeling agent as well as an acting agent.
I am currently co-producing a short film that I wrote. We are in pre-production about to start filming within the month. I feel extremely grateful to have the cast and crew that I have. They are extremely helpful as this is my first time in the crew part of filmmaking. I am having the time of my life and truly feel blessed to be able to make art.
Being an artist is a privilege. Although not stable enough as an artist to be doing it full time, I dedicate all the time I can spare to it when I'm not at work or school. And hope to make it my full-time work if I'm lucky enough to.
I actively wanna create art that is meaningful to me and my fellow artists in La. I think it's important especially as a woman of color to uplift all the artists around me as well as myself. A community of artists who stick together is one of the strongest things in my opinion.
I began writing as a way to create roles I could see myself in. As Hollywood still has a long way to go (in my opinion) with telling POC stories as well as telling stories with POC in it. I began writing roles for myself when I noticed that there were not many roles I could see myself in.
And I wanna actively (in my career) work at getting POC into the doors. Including myself but countless POC artists who are overlooked in the business in general. As well as bringing more female filmmakers and creatives opportunities I'd want myself.
Alright, so let's dig a little deeper into the story – has it been an easy path overall and if not, what were the challenges you've had to overcome?
I would say no. I think that a lot of people, especially being at a predominantly white school you definitely see how everyone talks about opportunities differently. Not having the privilege of money or the privilege of being connected to the right people defiantly can feel like a setback at times. Not being able to afford things like acting coaches or fancy film gear and instructs who connected people. Not having parents in the business. Being a Hispanic woman who wants to pursue art.
I think even within the past 5 years it's not as taboo to be such a person, but being an artist, in general, is defunct the least reliable job. But I guess that's not the reason we do it.
But I think as I work and write and do all these things, I find that I feel lucky to be able to working jobs (no matter how small) or being able to produce my work no matter how low budget.
I also think growing up in a family where art was not really seen as a real career, it's always interesting to hear how they view "work". I do credit my older sister a lot in paving a way for me and my brother because she was really the first artist in our family who actively worked for jobs and continues to create art and has always been stubborn about not letting anyone tell her she can't do it.
I admire her for it, truly. And I see how unapologetic she is about being an artist and it inspires me.
And also grateful to my parents who having no background in art have always let us pursue what we love. They've supported us in ways I'll always be grateful for even though this is not their world.
Thanks for sharing that. So, maybe next you can tell us a bit more about your work?
Well, I call myself an artist because I do many things.
I would like to say my main title is an actress as that is what I've been trained in. Most people know me as an actor. Like I mentioned earlier, I began in theatre. And I was a shy kid so I wasn't eager to audition for teachers in the small school plays. I didn't really get confident in diving deep into acting until I was almost in high school.
I model as well, have been doing editorial & fashion work mostly. I wish I was tall enough for runway. But being a 5'5 model, I'll take any work I can get.
I write plays/scripts as well. I find that I write as my form or journaling. I can create these worlds as a way to put my energy into good places. Feelings that seem overwhelming or scary, especially now motivate me to write more. Create more art that I feel matters.
I think I'm most proud of a thesis I acted in my senior year of high school. It was defiantly a challenging role but I feel like it was also extremely impactful for me. And currently proud of my short film. Although still a work in progress, I'm proud of how far it's come and excited to see where it's headed.
I was also lucky enough to be a scare actor for HHN (Halloween horror nights) in 2021 (and will be again HHN 2022.) That was one of the greatest jobs I ever worked as it was all physical acting. Physical improve only scary. I feel super proud of that and grateful for work like that! It sounds strange, scaring people for a job seems strange, but it was unlike anything I had done before and was lucky to get the opportunity.
I think what sets me apart from other people is my ability to take all the instability in the industry as motivation to keep going. Being an artist can look extremely grim especially when you aren't an A-lister or a famous name- or attached to one. I think I actively work at my art in hopes that I am a better artist tomorrow than I am today. Every day is a new day to grow. To be better – to edit more – to create more. And I hope that that mindset will help me get to where I wanna be one day.
What sort of changes are you expecting over the next 5-10 years?
I see a change in how we view poc in film/the industry.
I hope to see more poc in every table. More actors who deserve recognition, other filmmakers respected as highly as some of our white directors who create the same art.
I see writing changing, I think because of the pandemic as well as many social issues being Brought to light as of recent years is defiantly gonna change what people write about, how we film things as well.
I have hope to the future of the industry, I hope that there is a positive change. I see it starting from within.
Contact Info: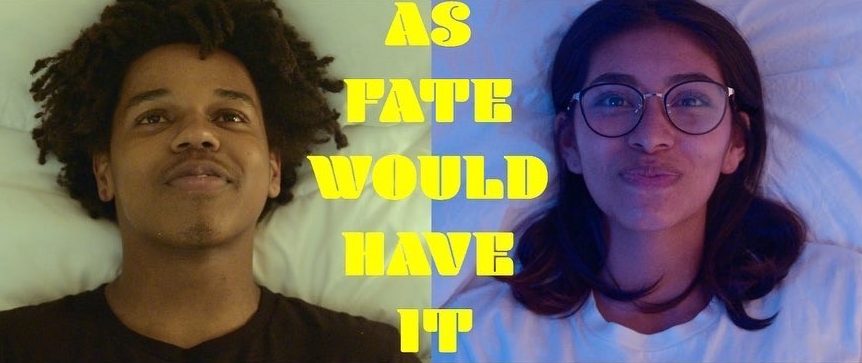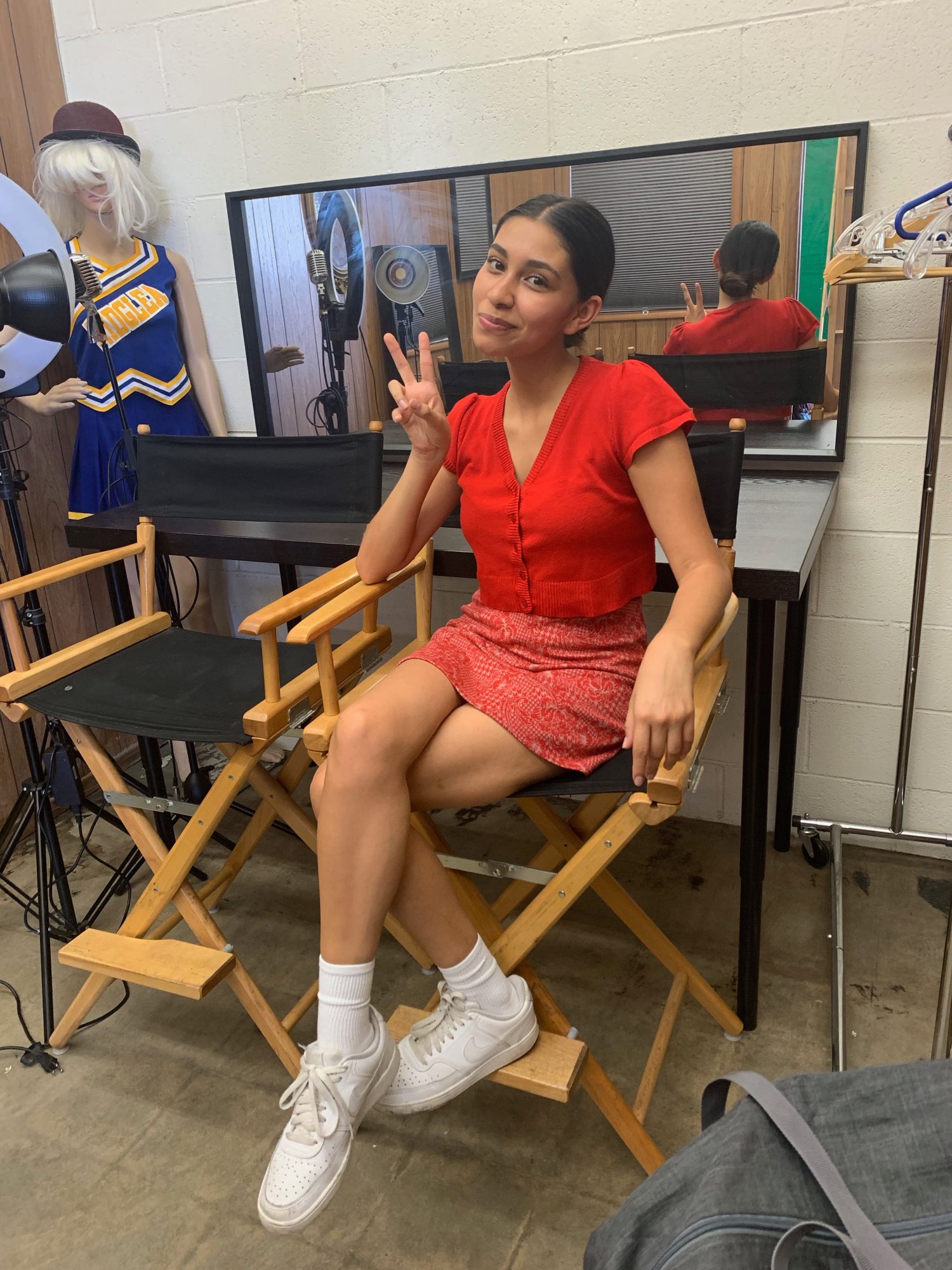 Image Credits
For the Photo where I am wearing black gloves – Val photo with the pink shirt – Vince Patrick Photo in the chair – Natalie Goldie
Suggest a Story:
 VoyageLA is built on recommendations from the community; it's how we uncover hidden gems, so if you or someone you know deserves recognition please let us know 
here.