Today we'd like to introduce you to Angela Aiello. 
Hi Angela, it's an honor to have you on the platform. Thanks for taking the time to share your story with us – to start maybe you can share some of your backstories with our readers?
I have always been incredibly drawn to performing, storytelling, and creating. It all began as a child. Growing up in the San Francisco Bay area, one of my favorite memories is watching movies with my little brother, memorizing the dialogue, and then performing them in our living room. We'd spend hours carefully crafting our Shrek accents or meticulously draping bedsheets to look like the Greek chitons in Hercules. Our mother always encouraged us to flex our imaginations. I would watch ladies like Winona Ryder in Little Women, Drew Barrymore in Ever After, and Catherine Zeta-Jones in The Mask of Zorro and think, "Wowwwww. I want to do that one day." 
In school, I had absolutely zero fear in speaking in front of the class. It was something I noticed was not totally common. Never an athlete, my favorite time of year was always the school's annual speech competition. All students needed to prepare a piece of prose to recite for their class. Then each grade's teacher would select 3-4 students to perform their pieces in front of the WHOLE school for a big assembly. WHOA. To me, that was the equivalent of performing on Broadway. I still remember the first time I was picked for the big assembly. I recited "Eight Balloons" by Shel Silverstein. "POP!" "POP!" I Exclaimed after each line, my big bow bobbing on the top of my head. It was my first time on stage, and boy was I hooked. 
In high school, I really found "my people" in the theatre department of Glenbard North High School in Carol Stream, IL. I had always felt a bit like an oddball in school-the girl who LOVED to be called on to read during English class and who FULLY committed to in-class skits. To be amongst peers who loved all the same things that I did was such a joy and fully cemented the fact that it was what I was meant to do with my life. 
I never really had any interest in dating in high school. I mean, high school boys are… high school boys. My first semester of college, I remember saying a prayer, "Please God, this semester, let me be cast in a show… and please let me maybe find a boyfriend. But if I have to choose, give me the show." Little did I know I'd get both! In January 2010 I was cast in College of DuPage's production of Twelfth Night, where not only did I get the super fun role of Maria, but I'd also meet my future husband Tony, who was playing Sir Toby Belch. I went on to receive a double BA in Acting and Design from Illinois State University. During my time at ISU, I realized that I had a bit of a knack for design as well as acting. I had always loved drawing, makeup, fashion, and research. All of those things equipped me to hair and makeup design a handful of shows at ISU while simultaneously acting in others, it was a busy time for sure! 
Post-college, I began working as a waitress and substitute teacher. I often refer to waitressing/subbing as getting my honorary Masters' Degree in Acting. Both involved confidence, control, quick/creative thinking, and a certain amount of charisma. I kept my acting tools as sharp as I could by doing a few plays a year in the Chicagoland area, including two shows at the famed Second City. But I wasn't pursuing acting as hard as I wanted to. And I still hadn't ventured into film like I had always dreamed. Working full-time made it difficult to really commit to being a working actor. In 2018, I had a dear friend, Hazel, pass away at the age of 23. It shook me to my core. How short life is, and how precious is time. I realized that I needed to make a change. I went down to only serving on the weekends and picking up less subbing jobs. I began doing extra work on the many shows that filmed around Chicago. I remember the first time I was on set, feet away from Taraji P. Henson. It actually made me a little emotional. I think we as artists (and honesty as HUMANS) often underestimate what we are capable of/what is possible. I mean, don't get me wrong, I was literally playing like Empire Employee #3 with no lines or importance whatsoever. But the fact that I CHOSE to not have my life solely exist to serve French fry refills and that I went and made it happen brought me so much joy. And Taraji smiled at me! 
Currently, I am proudly represented by SAG franchised Dream Team Talent in Chicago. Since I made the decision to be a working actor, I have been blessed with many opportunities-commercials, indie films, photoshoots, and more. Like all actors, just waiting on that big break, and the day when I will no longer have to serve! (Although to be honest, I do enjoy serving) 
Alright, so let's dig a little deeper into the story – has it been an easy path overall, and if not, what were the challenges you've had to overcome?
Is there such a thing as a smooth road for an actor? I've definitely had my share of struggles over the years. Acting is so unique a profession in that YOU are your product. It's not like being a mechanic, where your work is driven around on the streets. It's not like a gardener, whose efforts line sidewalks, or an engineer who helps keeps our technology running. Not to say that any of those jobs require any less skill, imagination, or pride on their parts. But when you don't book a job as an actor, it can be very difficult to not take it personally when it feels like they are literally rejecting YOU as a person. And in a way, they are. Sometimes the reason we don't get a job can be as trivial as we are a half an inch too tall or short, but we very rarely hear the reason-just the "NO, or an all-consuming silence as we frantically refresh our emails repeatedly the day after a big submission. 
In high school and college, not getting a part I wanted DESTROYED me. I would cry for a week, put on sad music, and drown myself in Ben and Jerry's because I deserved it-my worldddddddd was endinggggggg. That sort of mindset is really not sustainable if you plan to pursue acting professionally. I am actually incredibly proud of myself in the way I handle rejection these days because I've come such a long way. I think part of the reason I used to take rejection so hard was because I was worried it would be my last chance-I'd never get another opportunity. But the thing is, opportunities will ALWAYS come if you continue to pursue them. Don't get me wrong, I still allow myself a night of Lorelai Gilmore style-wallowing when I don't book something I REALLY wanted. But ONE night. That's it. Then I force myself to say, "Onto the next!" 
Another struggle I've encountered is the fact that I've found I can sometimes be difficult to cast as a result of my mixed ethnicities. I am Mexican and Sicilian, with a dash of Native American and a dollop of Spanish. Like many actors in this situation, I often feel I look too white to play the ethnic role, but then too ethnic to play the white role. It can leave one thinking, WELL then where DO I belong? It can also be frustrating to lose out roles to actors who are fully white but pass as ethnic. Thankfully though, I feel that times are changing in terms of representation and diversity for actors of all shapes, sizes, colors, orientations, and identities. 
I think covid brought forth unexpected challenges to everyone in the industry. Many of us lost almost a year or more of work. A year or more of opportunities to grow and learn and show the world what we've got. I know for a while there I wondered, so…are things EVER going to resume in entertainment production? Or is this it? It brought a whole new level of uncertainty to a profession that is already riddled with uncertainty by nature. It definitely put the pressure on us to create our own work and put it out there. 
Finally, something I think about quite often is whether I'm *GASP* too OLD. At the ripe old age of 31, I often feel ancient looking at some of the other beautiful working actresses I'm around. Unfortunately, in the entertainment industry and even MORE so for women, youth is in. It can be daunting that people almost 10 years younger than me have already built up a much more impressive resume. But comparison is DEATH in this field, and you need to learn to accept that everyone is on their own timeline. Don't let anyone rush you with theirs. (This is obviously easier said than done) Although I am not where I thought I would be at 31, I am proud of the work I have done and look forward to the day I book a very large role and can proudly proclaim that you can still "make it' past the expiration date of 25 so often bestowed on us. 
Can you tell our readers more about what you do and what you think sets you apart from others?
I am an actor, and sometime model, and makeup artist. 
As an actor, I have had the joy of performing on stages and screens. I've done Shakespeare and Miller, Durang, and original works. I think one of the things that sets me apart from other actors is that I have extensive experience doing behind-the-scenes work as well as performing. I think this makes me such a well-rounded, informed performer and helps me to make creative, bold choices. 
Something I think I am known for amongst people I have worked with is my dedication to make sure the characters I play are approached with dimension and intelligence, even if they might not appear that way at first. The type of roles I normally get cast in are usually very easy to play one-dimensionally. But no human being on earth is one-dimensional. Everyone has motives for why they do, say, and think things and it's our job as actors to figure them out, even if we don't agree with our characters' choices. My dream role one day would be to portray Sophia Loren in a biopic, or even just something where she was a character in it. She has lived the most full, amazing life and is such a talented, complex person. And funny! I don't think she gets enough credit for how funny she is and how she challenged the beauty norms of her era. Now we think of her as an icon of course, but back then she was told by American casting directors her features were too large. I think getting to dive into all the layers of Sophia would be the challenge and role of a lifetime. 
In addition to being an actor, I also create makeup videos on my Instagram page. In college I did hair and makeup design for some of the productions, The theatrical design training along with my performing background enable me to create videos which I think are very entertaining as well as informative. I love turning myself into different characters and famous people, from Charlie Chaplin to Madonna, the wicked witch from Snow White to the entire Rose family from Schitt's Creek. I enjoy research and like to provide a little bit of trivia to viewers when I can. I will actually be taking my makeup skills to the small screen soon on a makeup reality competition show! (I can't talk specifics yet, but stay tuned!) 
What makes you happy?
I think I am most happy when I am creatively fulfilled. It's so terrible as an artistic type to feel as though a part of you is missing because you're not creating. Additionally, what makes me so happy is hanging out with my husband, my parents, my brother, and my dog Salma (named after Salma Hayek) and watching a movie after a good meal. Movies have always been and will always be my greatest escape-my magical, happy place where anything is possible. Even better if there's a good snack with it. 
Contact Info: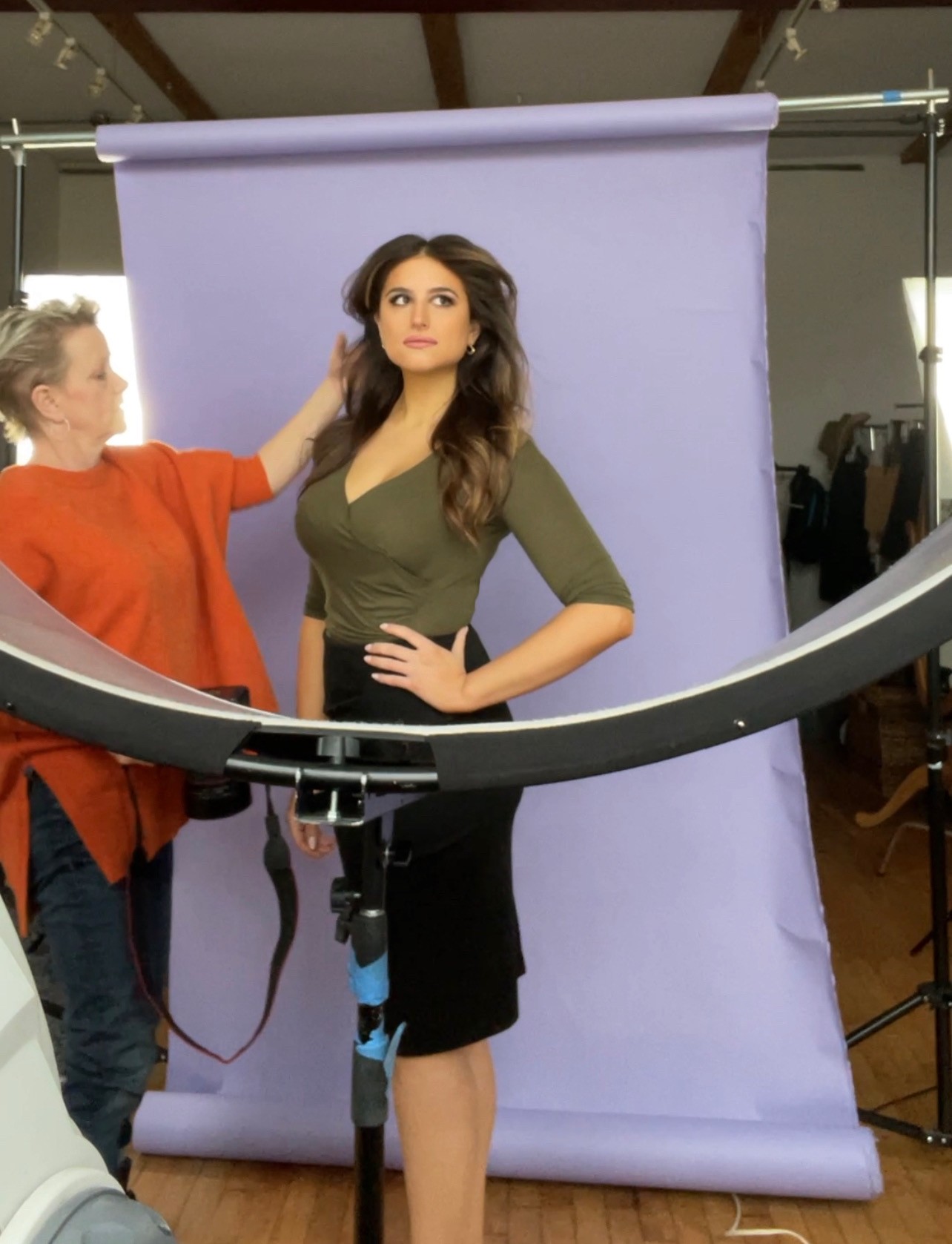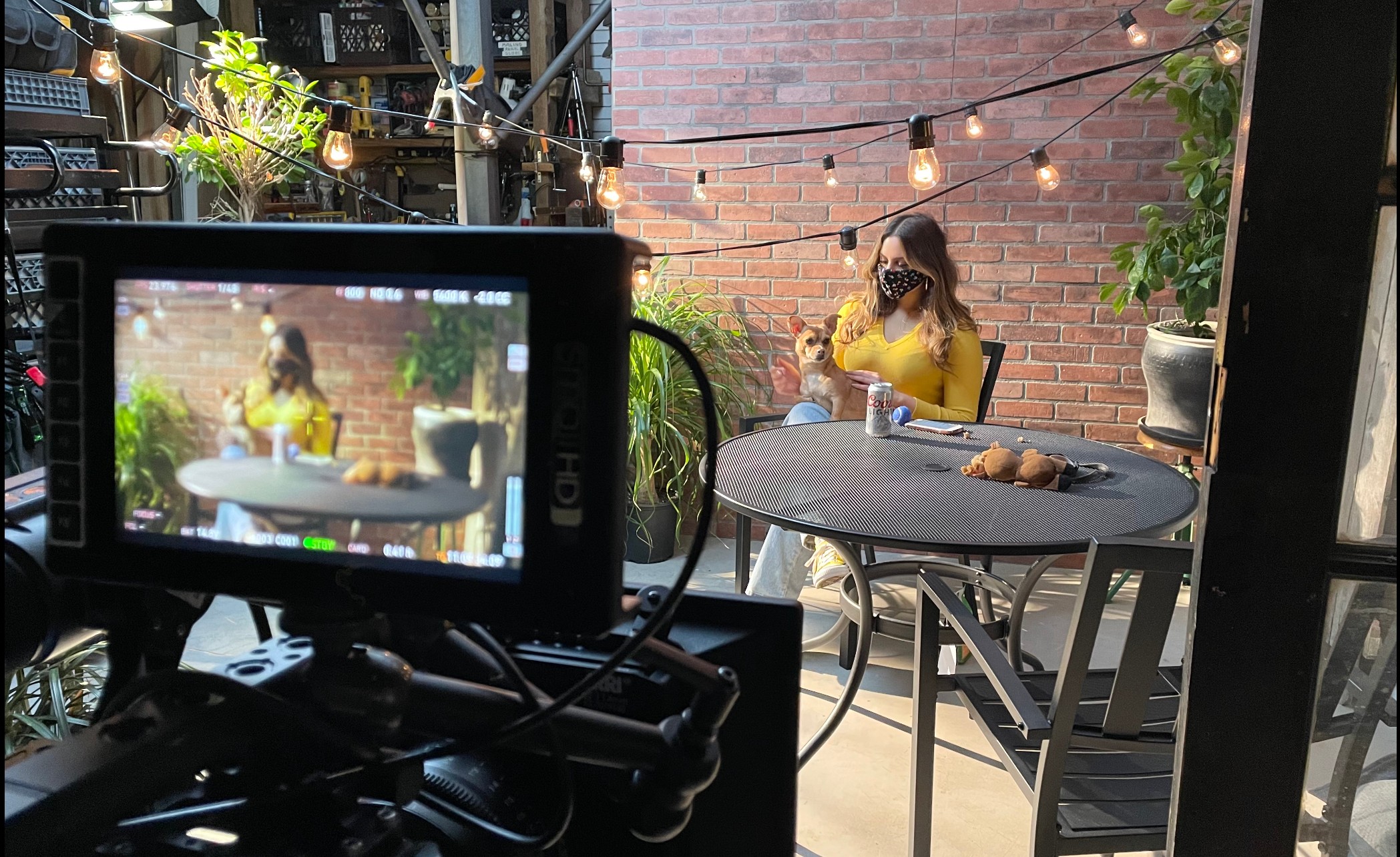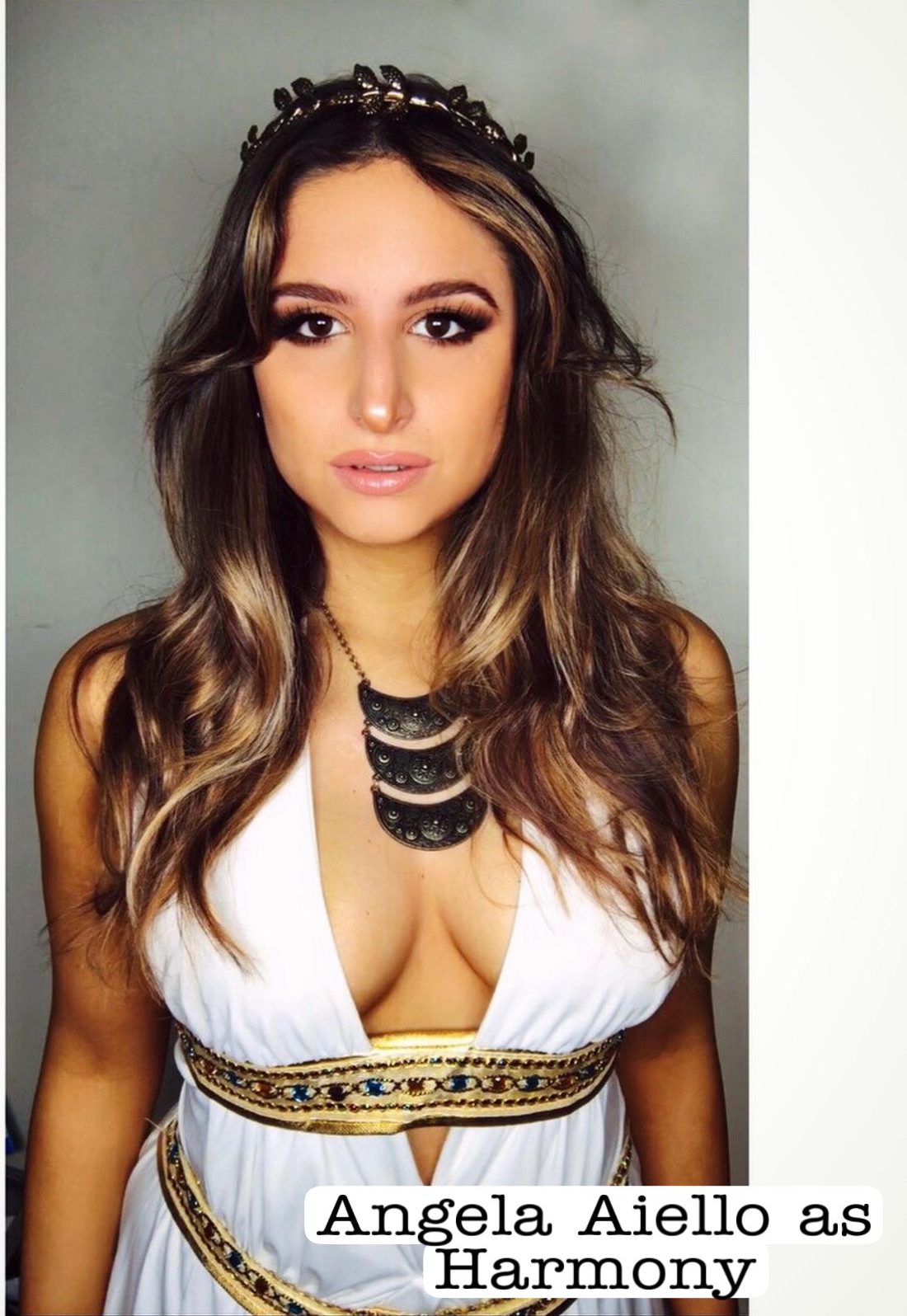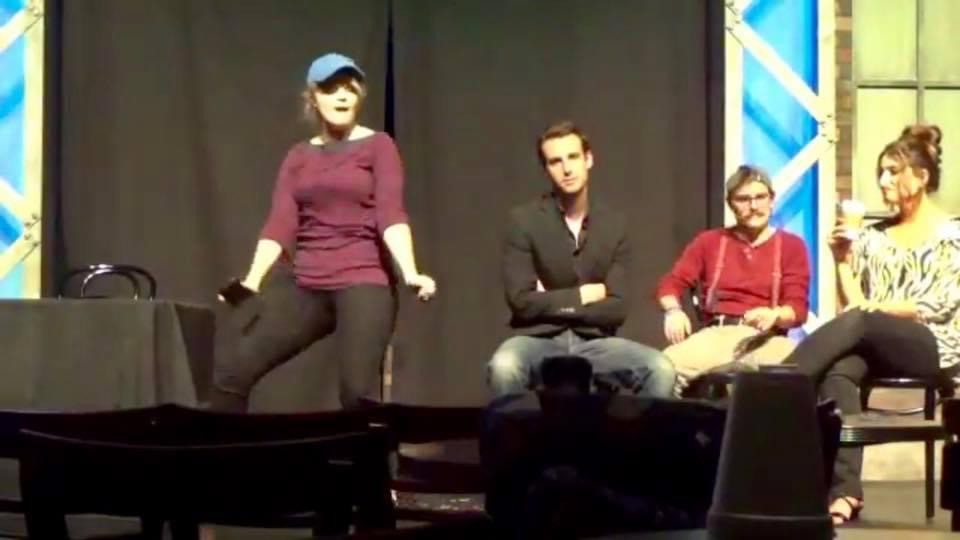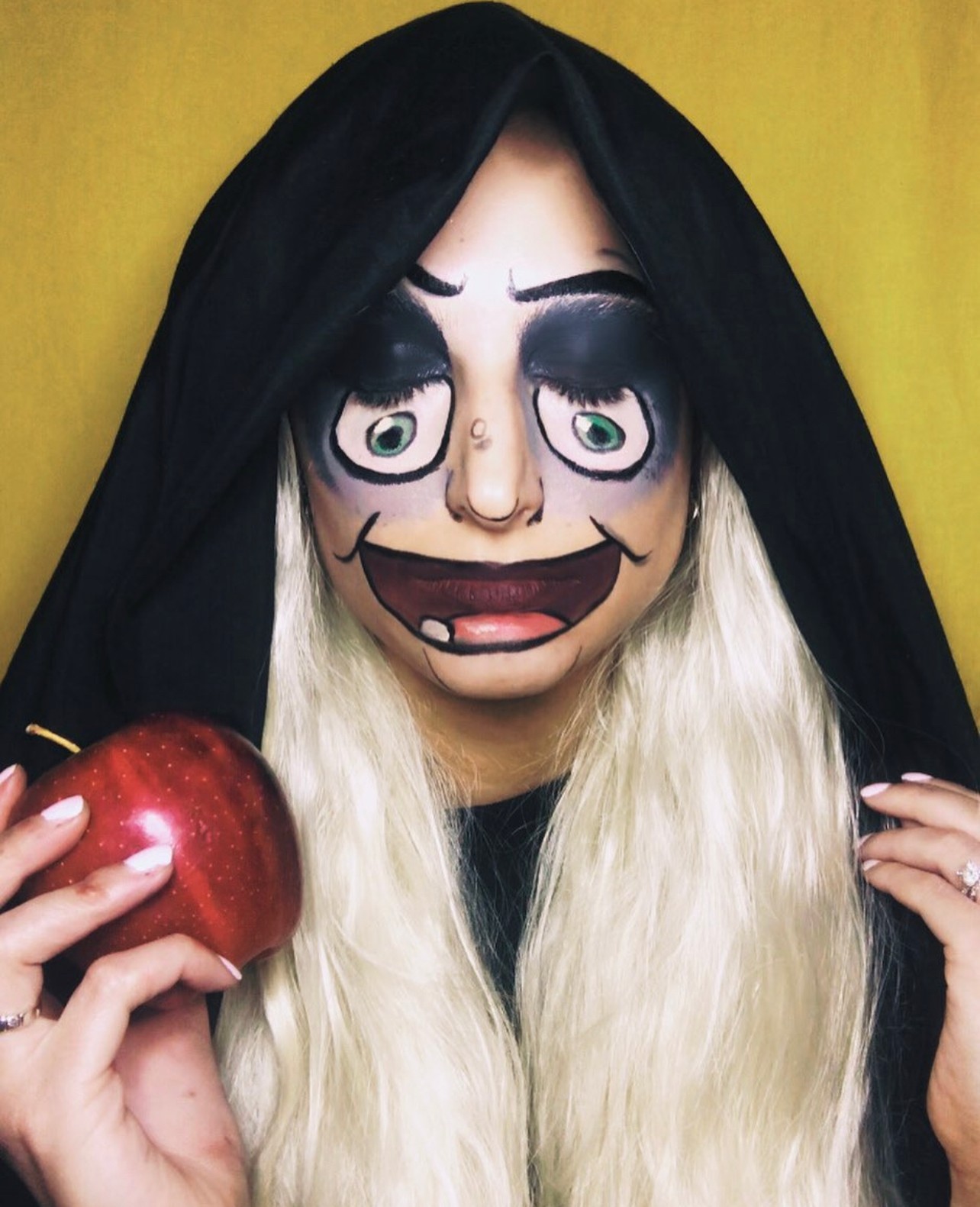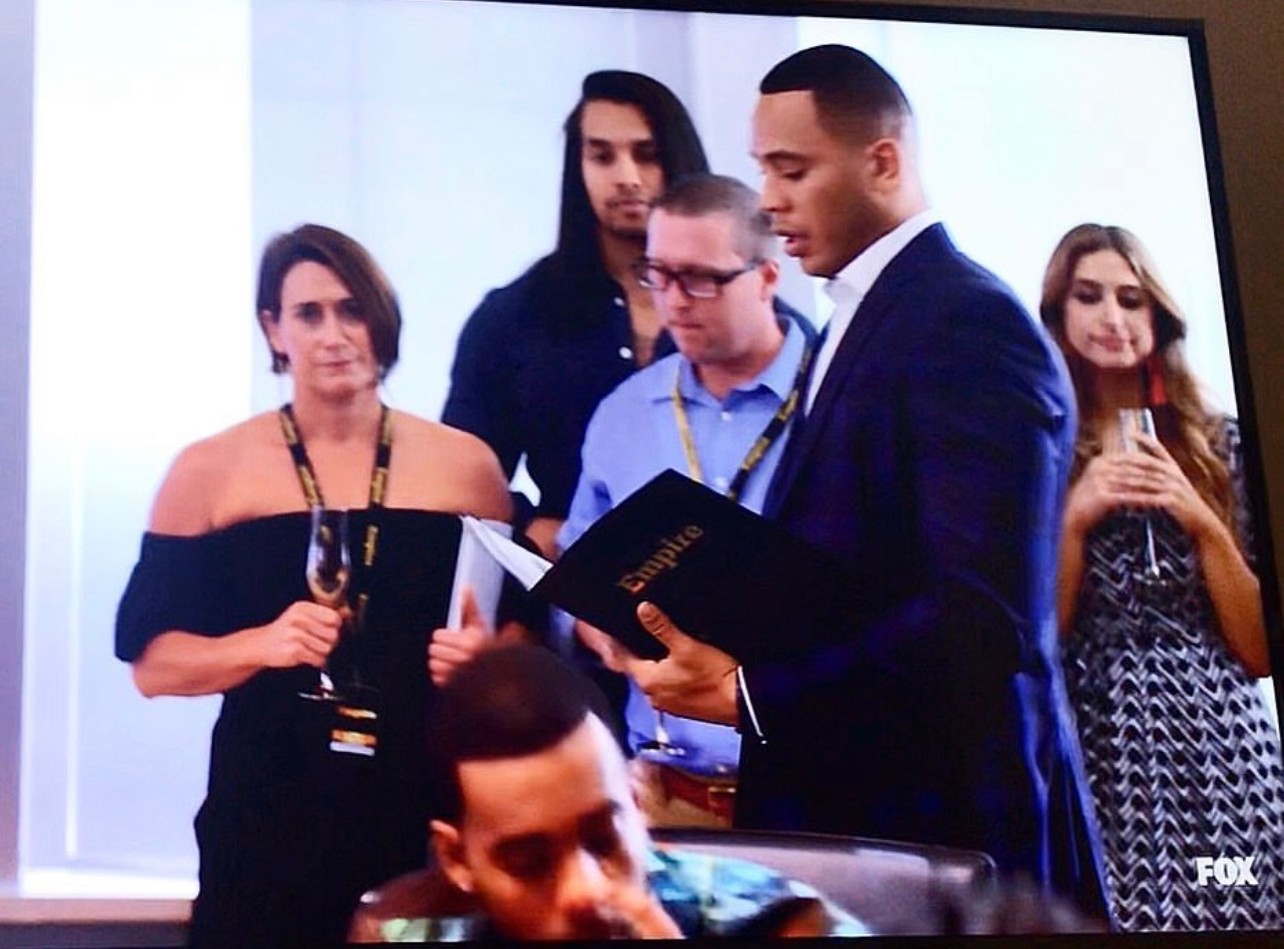 Image Credits
Nancy Vela Photography
Corinne Brown
Suggest a Story:
 VoyageLA is built on recommendations from the community; it's how we uncover hidden gems, so if you or someone you know deserves recognition please let us know 
here.