Today we'd like to introduce you to Aisha Adebayo.
Hi Aisha, we'd love for you to start by introducing yourself.
My name is Aisha Cynthia Adebayo, I am a 25 year old African American Model, born and brought up in Lagos, Nigeria. Hmmmmm well, It all started from when kids could not be what they wanted because of what their parents and community thought of their career choices… I honestly feel like most African kids have the same story about their parents being against their career choices. That is toxic if you ask me, they should not impose what to do on us if we are the ones who will be living a life full of regrets.
I always wanted to be a dancer or an actress since I was little but it made no sense to most people. I start dancing since I was five years old. At the long run, I grew up dancing and being referred to as a model but was not fully supported by my family but my mum always supported me and let me go for rehearsals secretly. Looking back, if I am being completely honest, asides from how African parents just want their kids to be what they want and not what the kids want for themselves, I may have given my family a reason to feel like following my career was a bad choice to make. Unfortunately at that time, back in 2013 while I focused a lot on dancing and would go for night rehearsals and all, I got involved with certain people, I was innocent, naïve and got carried away which led to a temporary end of my career and my life. I got pregnant, my family were really disappointed, especially my paternal side, all sort was said and done. At the end of the day, there was nothing anyone could do than to accept what was going on at the time. It was the most shameful and painful experience of my life, I became suicidal at the time cause I could handle the thoughts of being a teenage mother and all my plans being ruined and most importantly, I had let my mum down, I disappointed her. It was a terrible experience at the time the news was out. Parents of girls who at the time had several abortions called me names, shamed me, mocked me, even told their abortion expert kids not to be friends with me anymore (what an irony), best believe if I knew what these kids were doing at the time, I definitely won't end up a teenage mother but obviously, my story had to be different.
So, with all that being said, most people had little to no expectations from me, most believed my life was over and I would not make it in life anymore. But God had a different plan for me, my mom and her family were not about to make what people thought was gonna happen come through. My family stood by me and helped me get back up again, took care of me, and almost immediately after my child's birth, my mum sent me back to my university at the time which I differed for a year cause of my pregnancy, while she took care of my son. Departing from my son was the hardest thing to do but I had to, I had to prove myself right and prove a lot of people wrong that it was not over for me but it was only just the beginning.
Fast forward to going back to the university, I was a full-time dancer while studying History and International Studies and I never considered modeling until I was told to participate in a beauty pageant.
My modeling career started in 2014 when I won a beauty pageant in my College (Osun State University in Nigeria).
I did not want to be a part of the competition for personal reasons but my friends encouraged me to go for it and I won the Queen of Freshmind Mag 2014 and ever since then, I started looking into more modeling gigs and events.
At the long run, I got into it with a model instructor and I decided to stop modeling because I was told I didn't have the requirements to be the type of model I wanted to be (Runway).and my legs was not moving the way it should be (all that issue was my post-childbirth effect). I got discouraged and stopped, focused on finishing my bachelor's in History and international studies even though I had nothing but hate for the course. But I did it!
In 2018, I moved to Los Angeles, California from Nigeria after concluding my bachelor's degree to come live with my father whom I have been a part from for donkey years, unknowingly to me, it was a life-changing decision with lots of struggles.
My father wanted me to study nursing and become a Registered Nurse or Nurse Practitioner, but nursing was not my choice, never wanted to study nursing.
I just wanted to do any and everything that had to do with entertainment, so there was conflicting interest and it made my stay in Los Angeles difficult, made it tough for myself and my dad to connect as father and daughter, we could not see eye to eye on any and everything which later led to me going into the world of LA on my own with my mom's guidance from Nigeria and lots of prayers.
I later decided to kill two birds with one stone. Although I did not go to college to study nursing right away, instead in 2019, before I moved out of my father's house based on the request, he had introduced me to two wonderful Aunties who own a company that employs Nurses, in which I worked there as an office manager. While working there, I found interest in nursing, then enrolled to Concorde Career College to become a Licensed Vocational Nurse, paid my tuition myself, glory be to God.
My modeling career started again in the same year, but late 2019. I would go out with friends, and dress up to look good and presentable but by the end of the day almost everyone I come across calls me a model, they talk about my skin, my eyes, my hair. Some will ask me for my contact information, so they can get me to model for their brands. It was difficult for me to get into my modeling bag because of changes in my body and mindset, although I had put in lots of work to maintain a good figure, my confidence and self-esteem was not great because of the childbirth effect I have on my body (my stomach, my back and thighs) but I did not let that stop me. I slowly practiced self-love daily until I became completely in love with myself and my new body again.
I was told I could never be successful or amount to anything good because I had a baby at the age of 17.
But then I bounced back, went to school, did so much for myself just to prove people wrong and make my family proud of me again. I would work as a model/ dancer during the day, work graveyard shifts at my DSP job and also make it to my nursing school in the morning. I did all I can to prove to my family that I still have the trophy and I can achieve all I want as long as they believe in me cause I definitely do believe in myself.
Whew !!!!! That was how I started modeling full-time for brands and being on the big screens as a lead, BG or dancer in 2020 till date.
Alright, so let's dig a little deeper into the story – has it been an easy path overall and if not, what were the challenges you've had to overcome?
Honestly, it has not been a smooth road, neither has it been extremely rough. It's been going on well with the grace of God and hard work.
Although we face struggles like ridiculous pay rates, pay periods take up to 90-130 days sometimes when 30 days is already not acceptable either. Being offered to do free jobs, sometimes casting director's preferences, hostility among models themselves, racism, some higher-ups trying to take advantage of you cause you trying to make a name for yourself, unprofessional photographers who think it's okay to be inappropriate, and a lot more…
I've come to understand that good things don't come easily in the world we live in, You have to be uncomfortable just for your name to be out there…
it's not easy to get along with people I meet on set because sometimes people come off with an attitude, you do not know what one is secretly going through, so I try to be very careful and I try to be nice to everyone. The competition is very tough but I am only competing with myself. The only person I want to be better than is the person who I was yesterday. It's hard to be a full-time model if you not getting constantly booked and paid, which is why most of us have to work per time.
It's not easy to get along with people I meet on set because sometimes people come off with an attitude, you don't know what one is secretly going through, so I try to be very careful extra jobs to support our career. That is a real challenge and I pray that I make it big soon so I do not have to do nursing at night and rush down to sets in the morning exhausted anymore.
Alright, so let's switch gears a bit and talk business. What should we know about your work?
I am a 25 years old African American Model (𝔹𝕖𝕒𝕦𝕥𝕪| 𝔽𝕒𝕤𝕙𝕚𝕠𝕟| 𝔼𝕕𝕚𝕥𝕠𝕣𝕚𝕒𝕝| ℂ𝕠𝕞𝕞𝕖𝕣𝕔𝕚𝕒𝕝), a Dancer, Actor and creative Director (a multitalented Human)
I was majorly known as just a dancer growing up and now? Although I am known for everything I do but my modeling career stands out and when it comes to something I am most proud of it will be the fact that despite the African stereotypical thoughts of how the life of a female who went through teenage pregnancy should be, I excelled and I am still doing so and I will keep soaring, I will not stop until I achieve each of my goals. I am proud of both my big and small wins, I make sure I celebrate all of it.
What sets me apart from others when it comes to everything I do, is me as a person, my vibe, my passion, my ambition, my energy, my experience and how much I love what I do, I place a high value on myself and I am an easy-going person. So I always stand out for looks and behavior…
Risk taking is a topic that people have widely differing views on – we'd love to hear your thoughts.
I feel like for every human has got to take some risks in other to achieve something they want by all means. So YES, risk-taking is a necessity but you have to weigh whatever risk you taking and see how it will benefit you at the long run. Continuously living in this world without knowing for sure what tomorrow hold is a risk we are taking, so why not continue to take such reasonable risks and see how it will benefit you. I am a risk taker !!! A major risk I have taken in my 25 years of being alive will be going against my father to go pursue my career, it was a colossal situation and it lasted for a long time but I am thankful to God I listened to my own heart, used my head and the rest is history. There are several other risks I have taken, still taking and will not stop taking risks because it is what makes life interesting. I just hope if not all, 90 % out of 100 risks we take benefit us greatly.
Contact Info: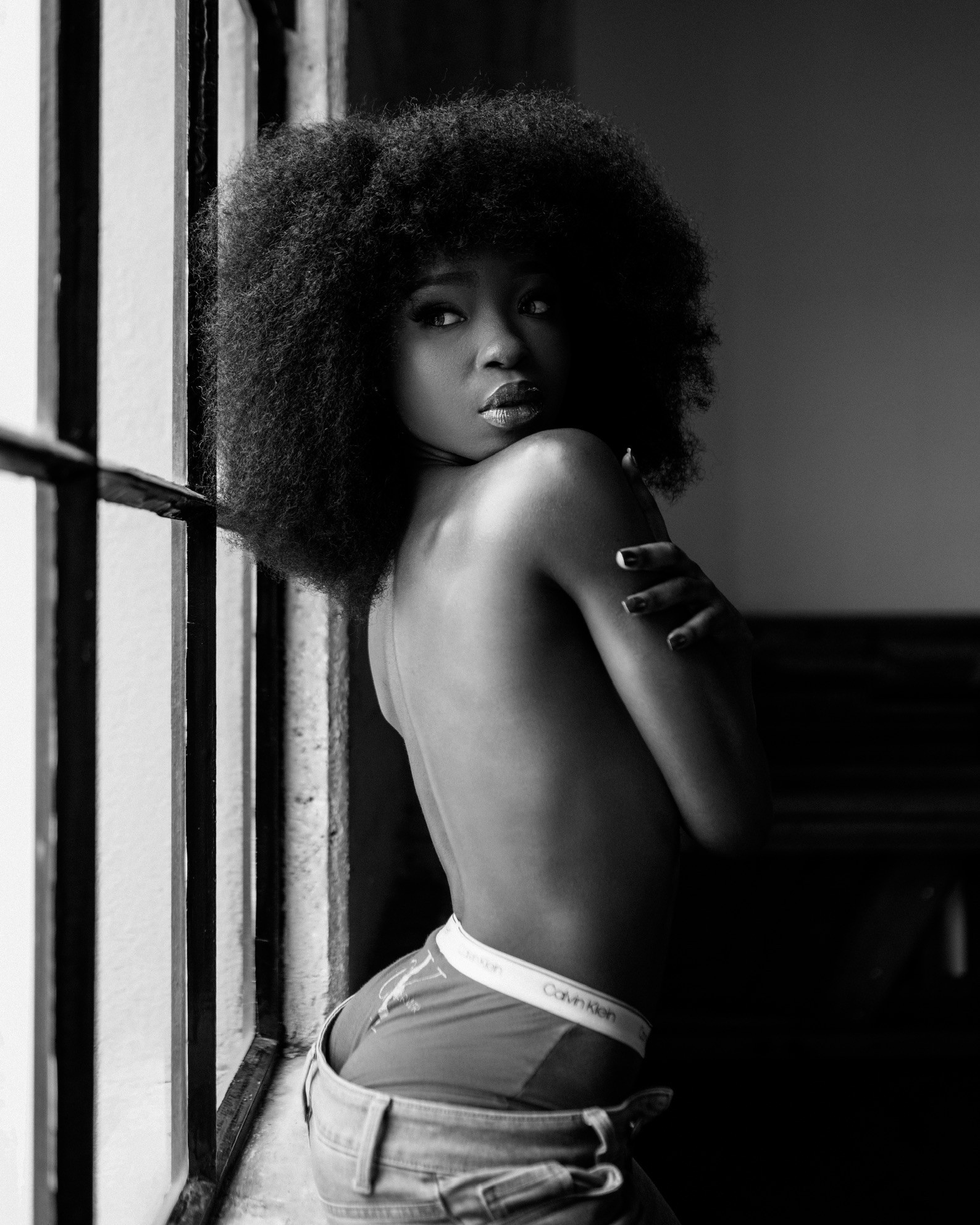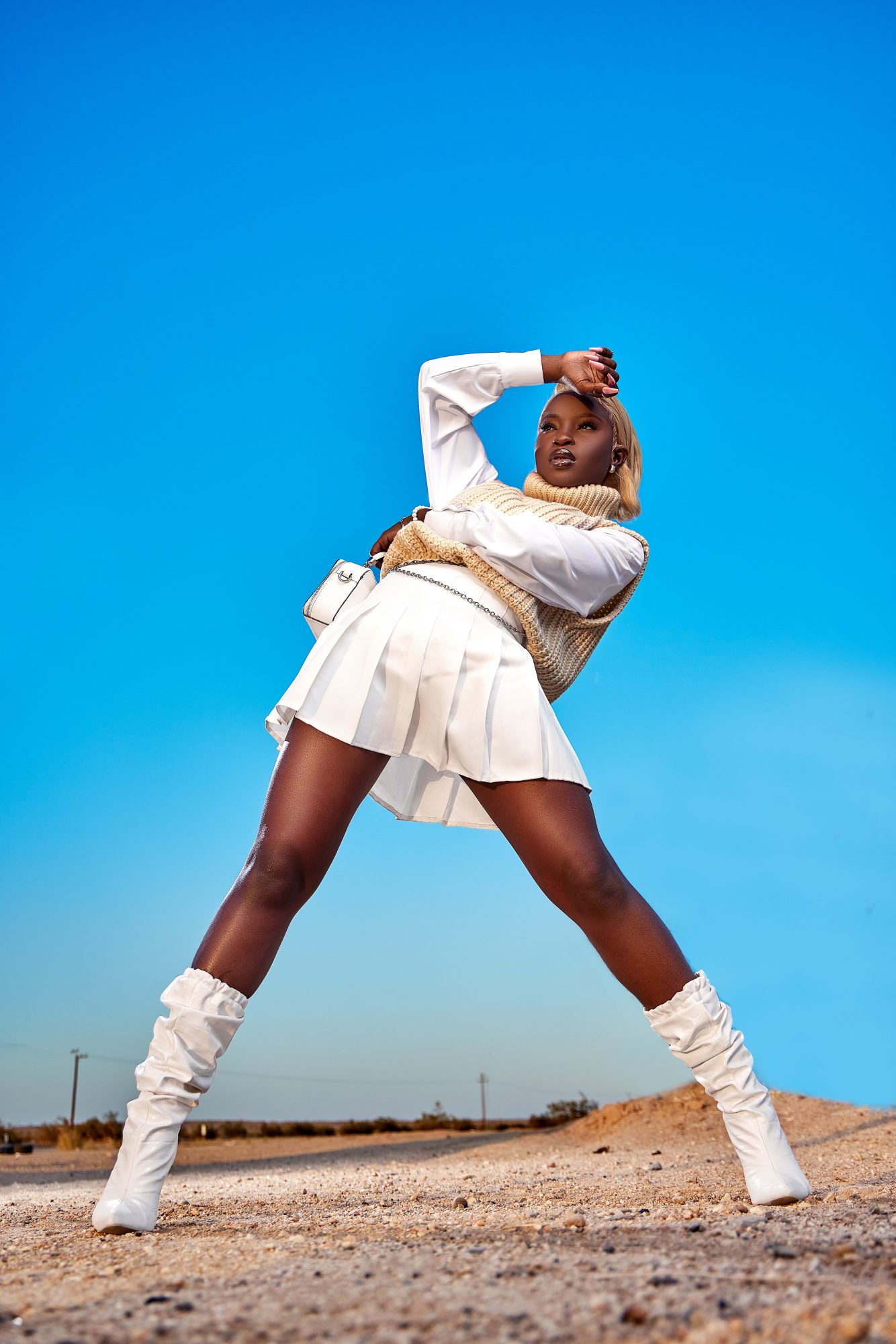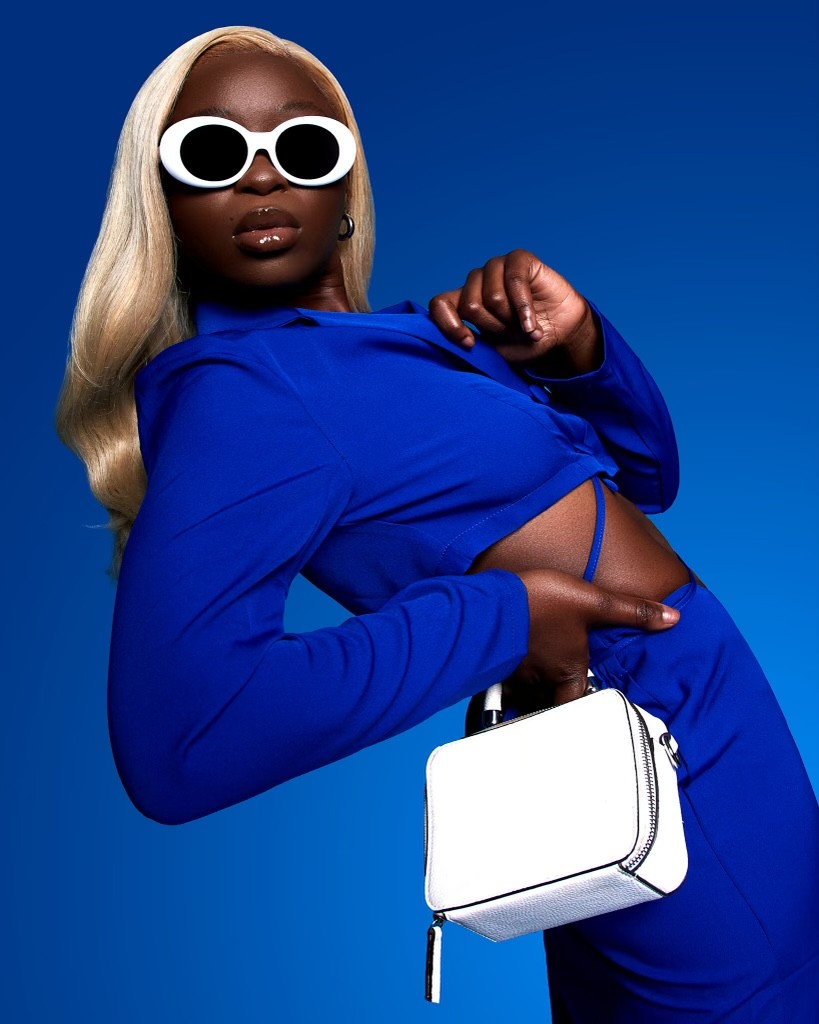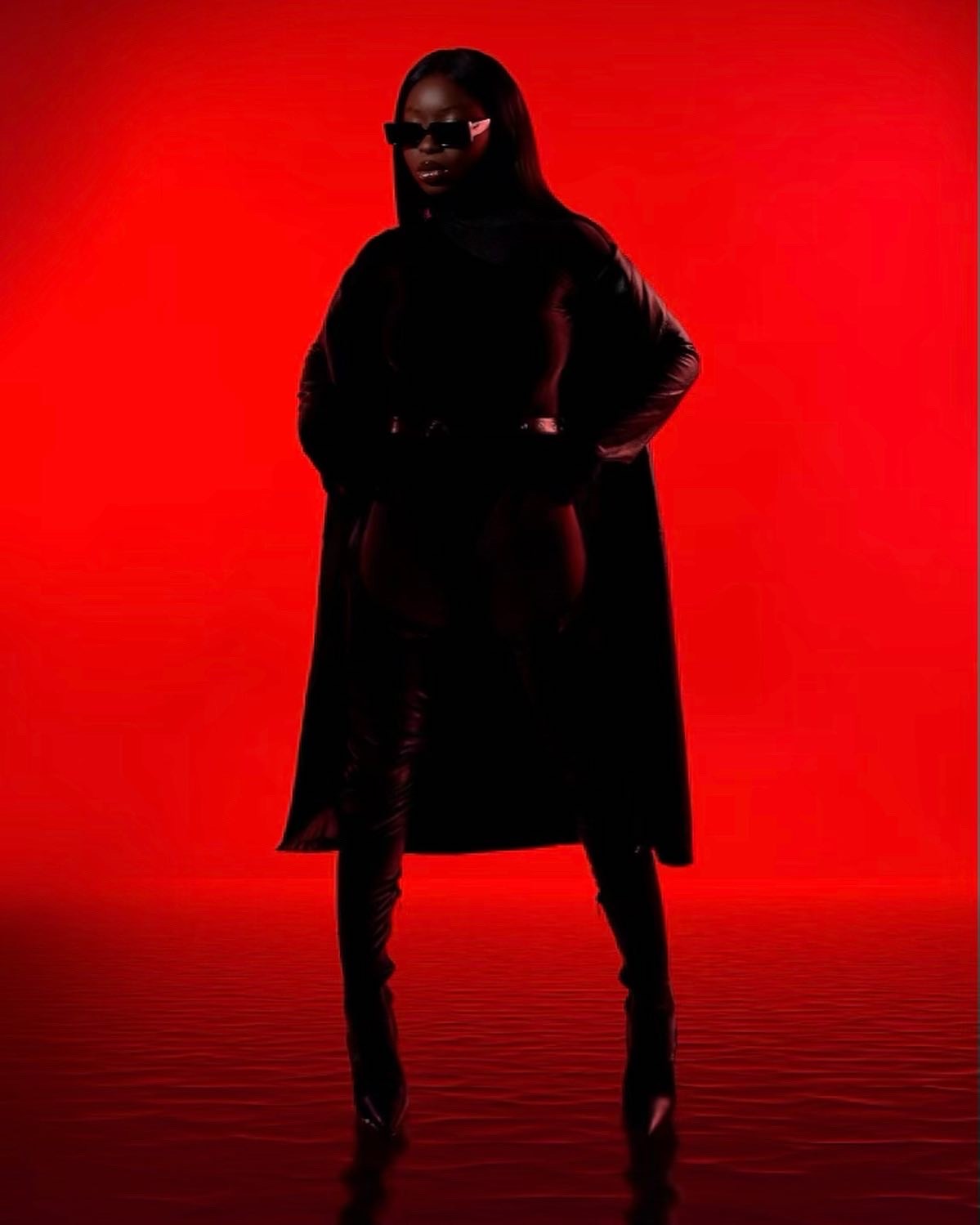 Image Credits
So far, I have only worked with the best of the best photographers, they know their craft too well and I'm always proud to submit their photos cause they have amazing skills. A big shout out to: • Sammy Oguejiofor • Ten21portraits • Iamtberry • Armani visuals Thank you guys for making my portfolio colorful and intriguing, I appreciate your hardwork. See you at the Top!
Suggest a Story:
 VoyageLA is built on recommendations from the community; it's how we uncover hidden gems, so if you or someone you know deserves recognition please let us know 
here.