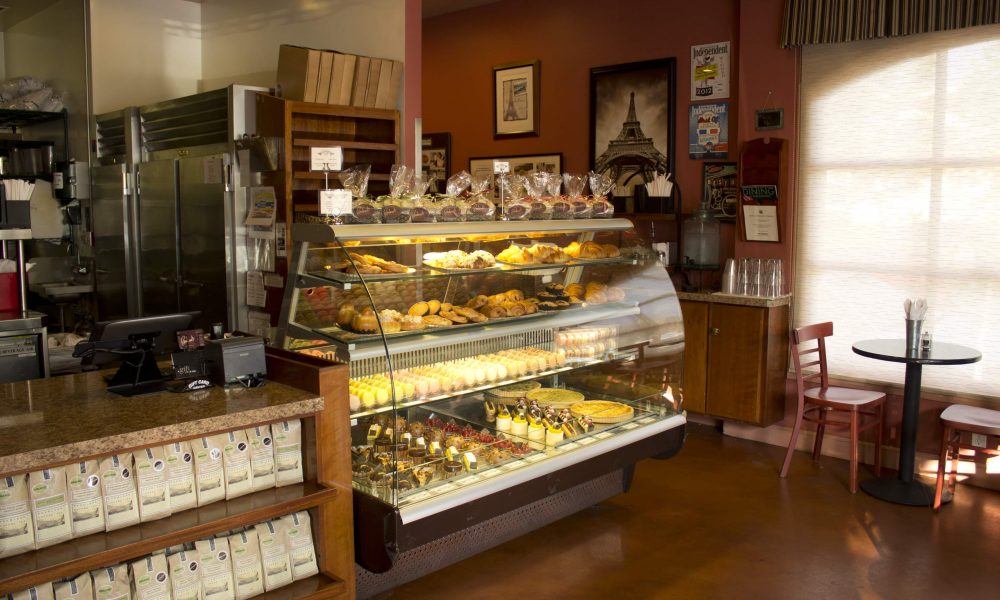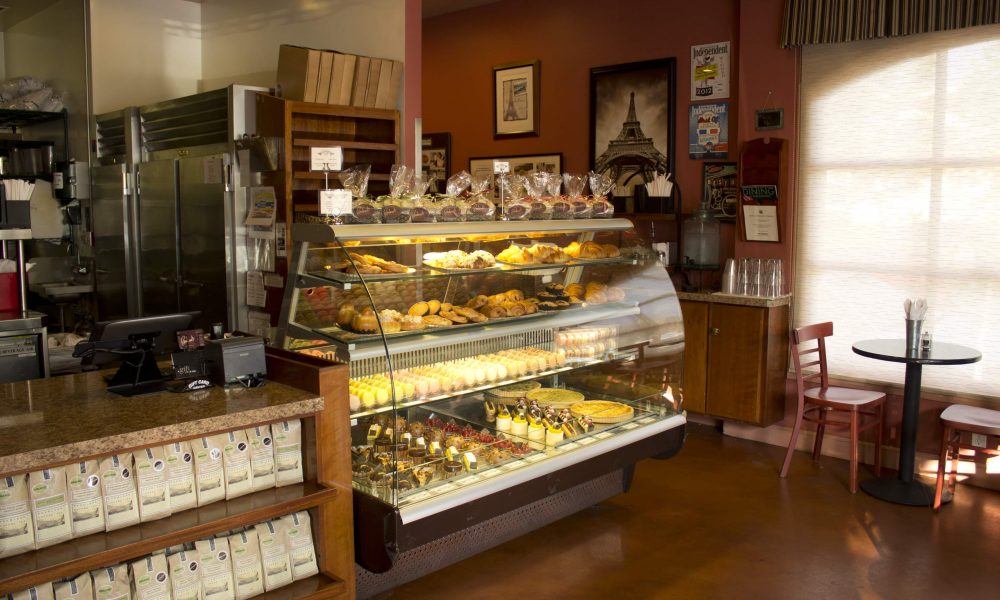 Today we'd like to introduce you to Renaud's Bakery and Bistro.
Renaud Gonthier, Executive Pastry Chef and co-founder of Renaud's, brings a French flair and over 20 years of culinary experience to Southern California. Renaud's is the fulfillment of a lifelong dream—that of creating refined pastries from the finest and freshest ingredients.
Renaud Gonthier's early education in Europe's finest culinary schools and pastry shops, his work as a top pastry chef for the Ritz Carlton, and his tenure at the internationally famous Barton G. Catering firm in Miami, Fl., led to Renaud's mastery of the art of creating the finest pastries and desserts.
Chef Renaud has also demonstrated his culinary expertise with television viewers nationwide. Renaud made his television debut on The Travel Channel on a show featuring the top hotels of the Caribbean. Next, he appeared on two episodes of The Food Network's Emeril Live. Then, in August of 2007, Renaud was again featured on The Food Network—this time on an episode of Sugar Rush with Warren Brown.
Founded in 2008
Renaud's Patisserie & Bistro, incorporated in 2008 as Renaud's Bakery and Bistro, Inc. Renaud and Nicole Gonthier founded Renaud's Patisserie & Bistro in anticipation of Santa Barbara's desire for (and previous lack of) a quality French pastry and croissant venue.
Renaud's Bistro offers an extensive breakfast and lunch menu inspired from the Provence region of France, and Chef Gonthier's personal favorites.
Renaud's retail selection includes imported delicacies, homemade cookies and candies, and traditional French Madeleines. The company's signature line of cakes are available for pre-order or same-day purchase at any of Renaud's five locations in Southern California. Orders may be placed by phone or on our website with our online store.
About Nicole Gonthier (CEO)
Nicole Gonthier has her degree in Business Administration with a focus on Human Resources. Gonthier has worked extensively in the service and entertainment industry, most notably having for worked for The Ritz Carlton and 20th Century Fox. She runs the behind scenes aspect of Renauds Bakery and Bistro. When not working, she enjoys practicing pilates and spending time with the couple's daughter, Morgan.
Most Popular Items
The Bomb

Featured on The Today Show, the Bomb consists of a hazelnut sponge, feuilletine, nutella ganache, vanilla cream, nutella mousse covered in a caramel glaze and topped with caramelized hazelnuts.
Chocolate Croissant

Croissant dough rolled around two large 41% dark chocolate bars.
Renaud's Fried Egg Sandwich

Only available at our Santa Barbara Bistro locations – the Fried Egg Sandwich includes sauteed mushrooms, bacon, tomatoes and Gruyere cheese served on homemade pain de mie bread.
Chocolate Croissants (In the making)

Croissant dough rolled around two large 41% dark chocolate bars.
Average Cost:Breakfast pastries range from $2.95-$4.50, Petit Gateaux $5.50, Larger cakes start at $22.00, Bistro menu items average $9-12.
Address: 3315 State Street, Santa Barbara, CA
3305 State Street, Santa Barbara, CA
1324 State Street, Santa Barbara, CA
635 Foothill Blvd., La Canada-Flintridge, CA
6255 E 2nd Street, Long Beach, CA
Phone:805-569-2400 (main)
Website: www.renaudsbakery.com
Social Media links
Image credits:
Renaud's Bakery and Bistro, Staff Photographer