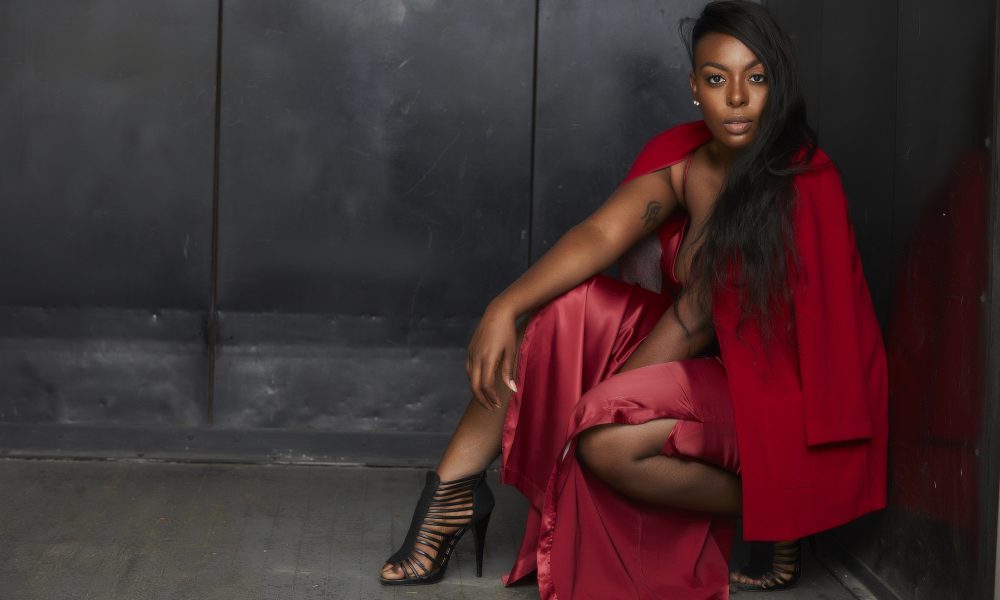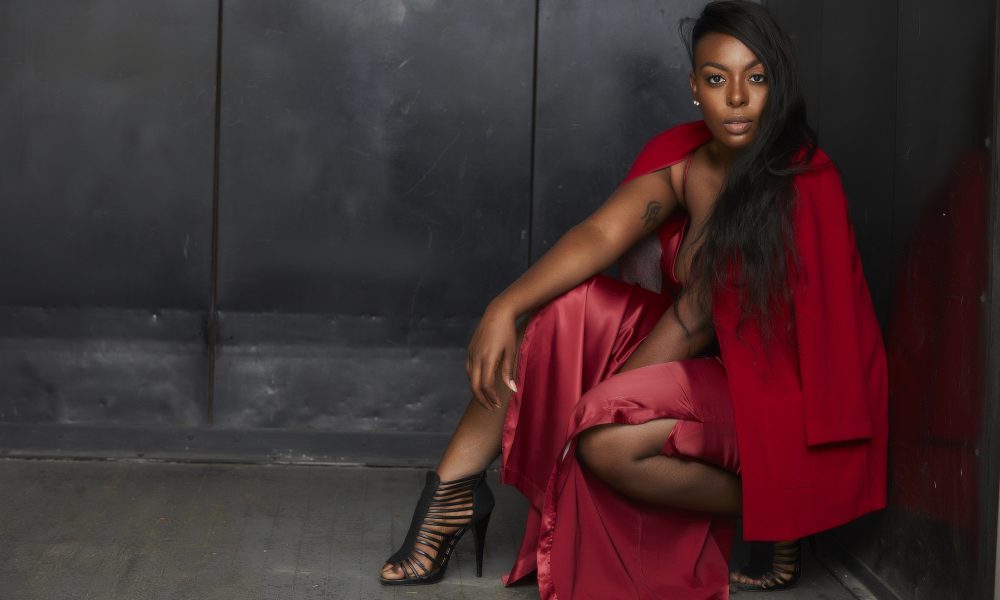 Today we'd like to introduce you to Zaire Michel.
Zaire, let's start with your story. We'd love to hear how you got started and how the journey has been so far.
As far as Dezaireable Accessories is concerned, I thought about her in 2014. I am a creative all my life I have been doing things. I would color, get arts and craft supplies as a kid, I'd make outfits for my dolls and even myself as a child. I just love creating! My mom taught me how to crochet and sew. I would do it for fun and I ask a bunch of questions so I can learn and know. I like to call myself a Jasmine of all trades. In high school, I had the opportunity to take sewing classes at FIT. I noticed they had accessory classes but at the time, I really wanted to be a fashion designer and felt like these classes were a start to get me where I wanted to be. Self Doubt is the DEVIL CHILE! Anywho I took those classes on and off and then I wasn't consistent and then went about my way back with dance and life.
2016 I was walking around the city like I always do and came across a strip of stores that sells findings and supplies to make jewelry. I decided to make these gold earrings; THEY CAME OUT BEAUTIFUL! When I was out of work, I thought maybe this is something you can do on the side and see where it goes. I had a Pop-Up Shop in 2017 where friends came and supported, I was nervous. I was thinking no one is going to come all of this will be for nothing and my friends and peers came to support I was very happy! This was it so I thought I'm going to make this a thing! I already had a business license because I had to get one due to my dance job so now it was the matter of putting things in motion. However, I wasn't fully ready nor prepared and was doing it for all the wrong reasons, or shall I say the wrong intention.
So I stopped for a bit and Dec. 2018, I moved to LA. So I left all my supplies at home – in New York and focused on dance and getting signed and everything else. I met a woman who I'm very close with now thanks to my guy Sean Mejia, Stephanie and she was like girl you should get back into it and I was kinda making all these excuses as to why I couldn't all my supplies was back at home. Fast forward to March 2020 this pandemic I'm like damn what it life? Life is on pause. I'm a freelancer, I work events where's my income going to come from? I start going on YouTube looking up videos how to make money from home, becoming an influencer, gaining followers, a rabbit hole. I come across starting your own business and from there the rest was history. My friend Diamond was like yooo, you should get your supplies from New York. Again all these excuses! I'm truly my worst enemy. I ended up calling my mom and telling her to send me all my stuff and I'll pay her for shipping cost. So here we are today! I re-launched on July 29th! Wow, I gave you a whole sermon. Ahahahah
As far as my podcast, ZaiDance I thought about a podcast for YEEAAAARRRRSSSSSS. I've been called opinionated all my life, one of my substitutes called me that once. I love making people laugh and allegedly I'm a bit harsh because I come off aggressive with how I say things but it's literally me being passionate. I love conversations, intellect, that could be the Gemini in me though. But yeah, I decided to make a podcast during Quarantine and start-up my YouTube AGAIN! I get overwhelmed easily and I need to take a second to just figure out my flow to get all the things I want done to be done! It's possible to do all three at once it's just I HAVE TO FIND MY FLOW. I'm a mixture between Beyonce and a Snorlax. I work very hard, I'm a perfectionist and that's why it takes me so long to do things but I got to just put my all into it and fix it later because I know my work won't be terrible. So yep, this is Zaire Michel in a nutshell. Thanks for coming to my TedTalk!
Great, so let's dig a little deeper into the story – has it been an easy path overall and if not, what were the challenges you've had to overcome?
A smooth road? Absolutely Not! I have self-sabotaged myself a lot throughout this process. I've spent more money than I needed to on unnecessary things when the money I spend could've been used for more important business things. But you live and you learn. I'm still working on my impulse control because I do a lot of things without thinking and it doesn't benefit me 75% of the time like if I could go back, I'd definitely do certain things different but it's ok BECAUSE I PROMISE YOU I WON'T EVER DO IT AGAIN and I can advise friends or peers who ask for advice not to do what I did.
Alright – so let's talk business. Tell us about Dezaireable Accessories & ZaiDance (Guidance with Zai) – what should we know?
Dezaireable Accessories is a fashion, beauty based brand that advocates for individuality. I have a couple of earrings that are resell but I made make my other items for example some earrings and chokers are made from rhinestone chains, I have other earrings soldered together to create a beautiful statement piece. I'm working on making more things but those who have read this far you're going to have to follow me to see what else is up my sleeves for my business. I've decided to make ten of a kind pieces because I want it to be exclusive but inclusive, if the pieces call out to you, get it! I also sell lip gloss and lashes.
I'm proud to see what this business has done so far and I'm excited to see where this goes! Honestly, I create jewelry from scratch or pre-made trimmings. The pieces I sell make me different, I create with intention and joy! I'll watch avatar: the last Airbender, Inyuyasha, or other Netflix shows while I work because when you make things with love although the jewelry be trying me, it makes the piece that much more special. I always tell people make things with love, even back in New York when I'd get my sandwiches made because it makes a difference!
ZaiDance I just talk about things that people talk about with their close friends. I'm very open-minded so I think from multiple perspectives; a blessing and a curse. But so far, I've talked about spirituality and being bisexual in America on my podcast so far. I'm debating whether or not I should make it a monthly thing because I have been so busy these past couple of months, thank god! I'm proud of myself that I didn't allow fear to continue to demise my aspirations.
Is there a characteristic or quality that you feel is essential to success?
Shhhooooo, Perseverance, Creativity, Critical Thinking and A Great Attitude! Wooohhhh A GREAT ATTITUDE WILL GET YOU THROUGH THE GALAXIES AND BACK!
Pricing:
Earrings vary in price $15 and Up
Chokers vary in price as well $30 and Up
Lashes and Lip Gloss are $12
Contact Info:

Image Credit:
Wes Klein, Alessandra Camerlingo
Suggest a story: VoyageLA is built on recommendations from the community; it's how we uncover hidden gems, so if you or someone you know deserves recognition please let us know here.