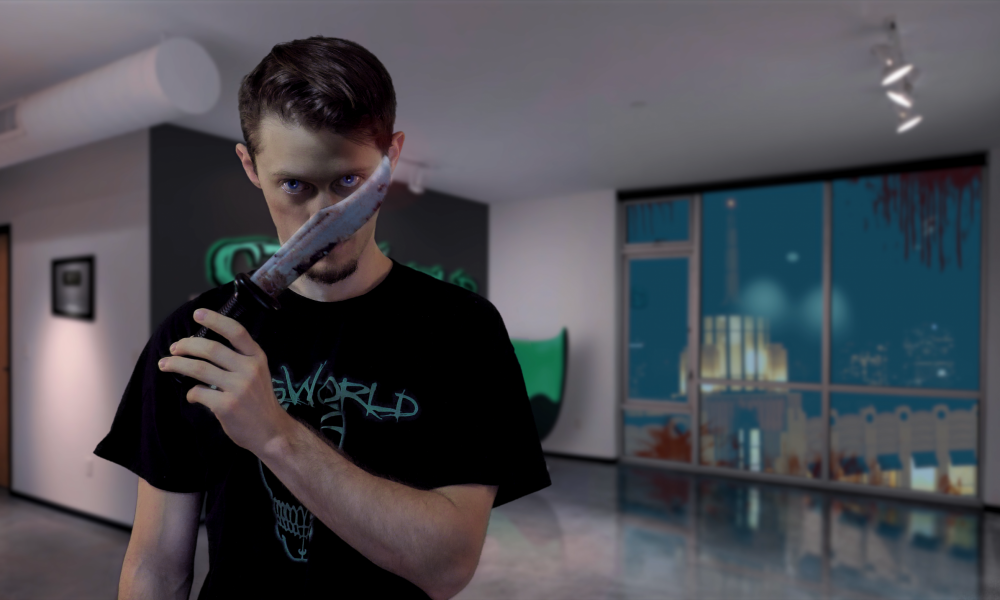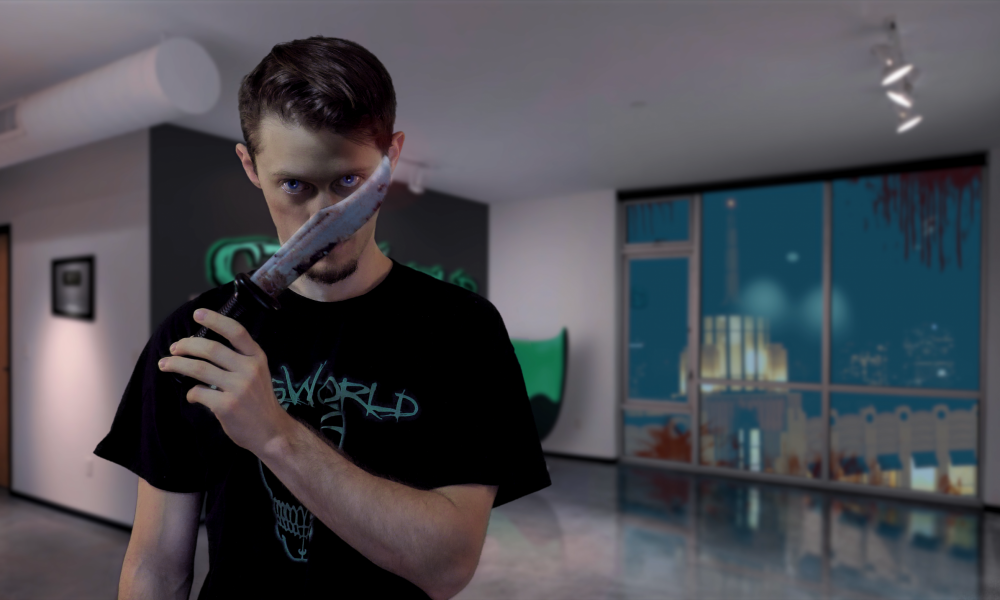 Today we'd like to introduce you to Zachary Morris.
Zachary, let's start with your story. We'd love to hear how you got started and how the journey has been so far.
I started experimenting with making films when I first discovered YouTube in 2005. My earliest efforts were animated machinima films, or the use of a pre-rendered engine to create cinema. From there, my next ambition was to create live-action films. I began to study some of my favorite filmmakers and grew a deep fascination with horror and psychological thriller films.
In 2012 I took the first big step by moving from Chicago to Los Angeles and enrolling in film school. It was during this time, that I really started to take my YouTube channel, CZsWorld. This began with finding my niche in the horror community and moving from sporadic uploads, to monthly uploads, to bi-weekly, (I'm talking about the bi-weekly that occurs every other week, not the twice a week on), and eventually uploading new horrors every week. The best thing I got out of my time in college was networking with other creative individuals and getting experience on all different kinds of sets. Many of my contemporaries were either focused on traditional film, television or new media, and working with all of these creators provided me a look into each of these worlds.
I graduated in 2016 as Valedictorian and being out of school afforded me a new set of challenges. On the upside, I would have more time to pursue making content and growing my channel. But on the downside, I'd lose access to some of the resources, mainly equipment that helped me tell stories while I was in school.
It was around this time, and because of these circumstances, that I created Al Dente Creepypasta, an audio-horror series featuring original narrations of my scary stories with animations and cinematic sound design. This allowed me to write any story I wanted without needing to worry about budgetary restrictions. If I could imagine it, I could make it happen with sound.
This was the first of two new mainstays on my channel. After giving some time for my audience to acclimate to the more narration-based content, I introduced Things You Missed early in 2017. Things You Missed combines my love for watching and analyzing horror movies with my passion for creating them. It's a horror film analysis show predicated on miniscule details and the meaning of these details.
Al Dente Creepypasta and Things You Missed continue to be very popular series on CZsWorld, and I have continued to pursue my original short film projects with whatever time I have left.
Great, so let's dig a little deeper into the story – has it been an easy path overall and if not, what were the challenges you've had to overcome?
I'm lucky enough to have not suffered any major tragedies in my life, for which I am thankful, but anything worth having is a struggle, and I enjoy the challenges of creating content.
The first obstacle I had to overcome was myself. My natural work ethic would lead me to create more elaborate (and expensive) films each time out. So learning to create stories that I love through manageable means has been an ongoing learning process.
The biggest obstacle for me, and many others creating horror content on YouTube has been "The Adpocalypse". This was an event that took place in early 2017 (right after I started to blow up…) where a publication known as The Wall Street Journal slandered the most popular creator on YouTube, PewDiePie, by using clips out of context to make it look like he was performing hateful acts. The publication would then show advertisers their ads playing on this content to try to get a reaction out of them. The result was many advertisers pulling out their YouTube spend.
For upcoming creators such as myself at the time, this was a huge deal, because YouTube directed their few remaining advertisers' at the most safe, family friendly content. They eventually went on to implement new policies to prevent future "adpocalypses" — (it didn't work, there were two more…), but the actions that they took made it harder for honest creators in the horror genre to make a living.
YouTube is such a big company, they can't sit down and evaluate each of their partners individually, so they began demonetizing any content involving the words "horror" or "scary" as a precaution. Was the content I was creating unsuitable in the eyes of advertisers? No. But I had to learn to change my content to please YouTube's systems.
This meant either abandoning horror and creating family-friendly content, or finding a way to make my videos scary without tripping the alarm. The Adpocalypse was a very difficult time for a variety of communities like the news channels, wrestling / UFC related topics, and the LGBT community, with the horror community being hit as hard as anyone. Many creators gave up and quit YouTube at this time, and the ones who survived had to learn to adapt and find other ways to make ends meet while YouTube scrambled to approve their systems.
CZsWorld – what should we know? What do you guys do best? What sets you apart from the competition?
CZsWorld is best described as an online horror channel and production company. The company is most known for the popular series Things You Missed, which has garnered the most attention online. I think it gets a lot of love because at its core, it's a film analysis show, but it makes concepts that might otherwise only appeal to cinephiles more accessible to horror fans.
As far as my proudest achievements with CZsWorld, I have a couple of favorite projects, the first being the short film Live Alone, a psychological horror short film about a young woman experiencing the terrors of monophobia, or the fear of being alone. I wrote and directed this film and it's one of the first projects where I felt like I captured the dread of the unknown; the sinking feeling of terror once the audience realizes what's going on. It was also the first project I ever did to break 100,000 views and it's gained some recognition, winning a few awards and spawning some imitations online.
But probably my proudest work so far is the Island Tourist Horror Stories from Episode 9 of Al Dente Creepypasta. It resonates simply because I think it's the best, creepiest, most fucked up story I've written. It's also unique in how it features four different stories that are loosely intertwined, which is something I've never seen before in the world of YouTube horror narration videos. Typically you'll see videos labeled as "3 Beach Horror Stories" or something, but they will all be separate accounts — such as narrations of different unrelated reddit posts. It was also especially fun and challenging to produce due to the amount of characters involved. I collaborated with five other narrators from the community, all of which have their own channels, so putting everyone's voices to create one cohesive story was a very rewarding experience for me and for my audience to enjoy. It was also awesome to collaborate with my two podcast co-hosts, Lady White Rabbit and Mortis Media, on a work of fiction.
What moment in your career do you look back most fondly on?
Getting the Silver Play Button from YouTube, a physical award plaque that they send to creators who surpass 100,000 subscribers. It's not even the actual award that appealed to me, so much as the fact that it represents all of the fans who made CZsWorld what it is today. One of the coolest things about working in New Media is getting to connect with the audience and making them a part of the journey and the content through feedback and conversation. So I guess the Silver Play Button is a physical manifestation of those relationships.
Contact Info:

Image Credit:
© 2018 CZsWorld
Getting in touch: VoyageLA is built on recommendations from the community; it's how we uncover hidden gems, so if you know someone who deserves recognition please let us know here.