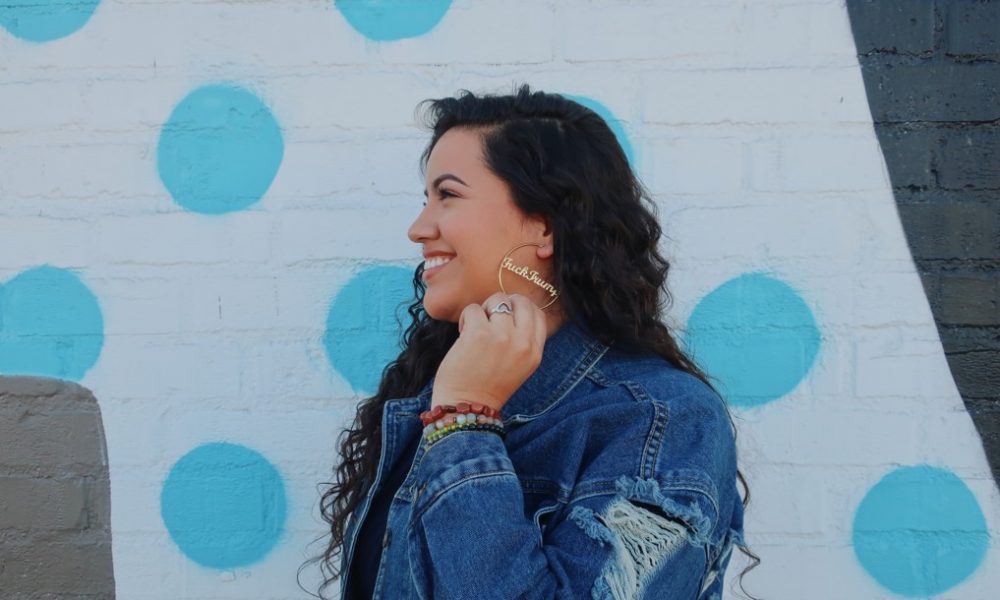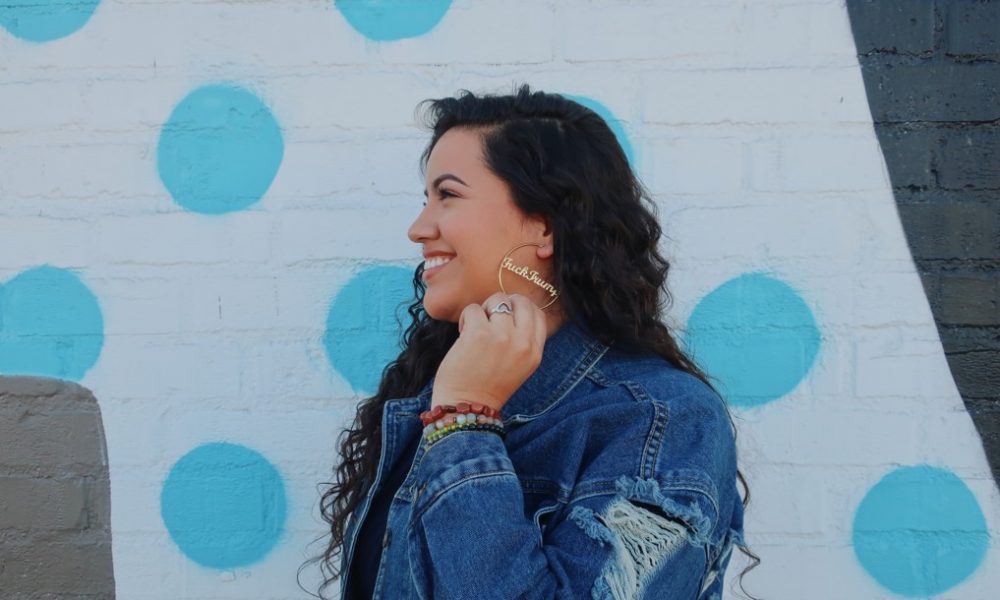 Today we'd like to introduce you to Yvette Montoya.
Yvette, let's start with your story. We'd love to hear how you got started and how the journey has been so far.
When I was younger I thought a career path should look like a straight line, you'd get from point A to Point B and so on and so forth. But life has certainly taught me differently.
My intended career was to be a professor, I entered the master's program at Cal Poly Pomona at the height of the recession thinking it would be a good place to figure out my concentration and area of research for a Ph.D. I wanted to do academic research and apply critical rhetorical and literary theory.
But halfway through I realized that academia is a toxic place for women of color, and the Humanities are so devalued I just couldn't see a future in it. Next, I went to work for a small tech company as a copywriter and overseeing web development, don't even ask me why they had me overseeing web dev when I'm not even a programmer, but I learned as much as I could under fire.
That place turned out to be incredibly sexist (surprise surprise) I was eventually fired over a text message! Next, I got into events I helped build an event series for female entrepreneurs of color in DTLA for just under two years, but again I was in an environment that was hostile, demeaning, and unhealthy.
When I split, I decided I was never going to work under anyone again, but I was terrified. Since my Bachelors is in English (from UCLA Go Bruins!) and I had experience copywriting I jumped into journalism since my friend Mariela has just started a consulting job and was looking for writers for HipLatina. That was where everything clicked.
Writing gave me back my voice and helped me find my strength. I started interviewing some of the amazing women that I met doing events, and from there I started focusing on the common threads I kept finding in their stories, which was forced immigration due to political violence. So many of the Latinas I talked to had families that fled because their parents had no other choice.
That made me even more interested in Central and South American politics it also gave me the chance to flex my research skills that I thought I'd never get to use. It led me down the rabbit hole into the histories of colonization, US imperialism, indigenous rights, genocide on behalf of corporations, slavery and environmental abuse. We can't ignore how history impacts our present!
So much of what I was learning is completely left out of the conversations about immigration, racism, and human rights. It was really frustrating, and that frustration caused me to be more vocal about those kinds of issues as well as the short-sighted misleading language used by the mainstream media. It was right up my alley, and instead of applying rhetorical theory in the classroom I had the chance to do it in real life. And that's how I got here!
Overall, has it been relatively smooth? If not, what were some of the struggles along the way?
My road looks more like a roller coaster that I'm trying to build while I'm riding it. I've tried it all, I've started and ended so many projects in between, I've done business consulting, I've curated art shows, I got divorced after getting married too young, I've had my own art show at Shop Mi Vida in Highland Park, I've dealt with the death of both my grandparents who lived with me my whole life, I've moved all over LA and then back in with my parents, then in with my boyfriend which was a huge deal for me. It's been a wild ride, nothing turned out like I thought it would.
I think my biggest struggle has been making money (obviously) because I didn't know how to value my own skills and work — but also learning to trust in myself and in my own power. For a long time I was afraid to rely on myself but since I have the world has opened up. Instead of being who I thought I "had" to be in order to appeal to others I am just being myself. I know it's cliche, but it's the truth.
Alright – so let's talk business. Tell us about @Yvetteactually and The Weekly Spectacle Newsletter – what should we know?
Right now, I suppose the best way to describe what I do is that I'm a content creator. I'm a regular contributor to HipLatina, I do some ghostwriting, and I've written for Teen Vogue, LA Taco, Mitu and Mitu Fierce. But my bread and butter is Instagram where I post my own political analysis.
Specifically, I like to talk about stories that are of most interest to people of color because we have the most to lose right now. I do a round up of interesting and relevant stories on Mondays, and so far it's doing well, I think people are hungry for analysis that's comes from a different perspective.
What we see in the media is so monotonous and pretty much reinforces one ideology over and over. What sets me apart is my educational background and how I've chosen to apply it. Strangely enough, my studies have perfectly situated me to comment on what is happening in the world right now, and it's so funny because I chose my concentration so arbitrarily!
Interdisciplinary communication, classical and modern rhetorical theory, diasporic and early American literature and theory– it was so random, but I just found it interesting. In this age of misinformation and with the vast amount of information we are subjected to on a daily basis how do we know what's real?
Well, my solution is to look at how things are said and the meaning behind our language because everything is an argument and everything is communicated with a goal in mind.
Even the way information is structured within an argument is an argument in itself. And if we're being real, we are not taught to think critically, in fact, it's discouraged.
Everything is wrapped up in power structures, and we cannot afford to be blind anymore. I'm proud that I've been able to cultivate a community of followers that value what I do and support my work. They've inspired me to launch my newsletter, and it's on its way! I'm very excited about that.
Any shoutouts? Who else deserves credit in this story – who has played a meaningful role?
Oh man, SO MANY amazing individuals have helped me along the way. First and foremost, the EIC of HipLatina Mariela Rosario. She taught me everything I know about the media world: how to pitch, how to format, how to find my voice and angles. Basically, she taught me how to be a writer because skill is like 50% of it. You have to know all this other stuff that I had no idea about. She has given me so many amazing opportunities, and she's also just an amazing mother, wife, and friend.
My friend and PR wiz Pepe Xicohtencatl who is one half of Tapiz Media. He's gotten me into so many spaces I would never have access to otherwise. He got me my first story for Mitu it was about "Despacito," He's out there in the tech world making room for Latinx, making sure these companies get it right. And he reps Ozuna, which I can never get over.
Liliana Monge, the co-founder of Sabio.la. She took me under her wing when I was brand new and didn't know anyone and has just always gone above and beyond for me in so many ways. Lizzy Okoro, the co-founder of Here Now Us and the founder of Bunch Magazine. She is just a powerhouse woman with the best laugh who is so dedicated to community and diversity and bringing women together. She was kind to me and was a support system when I needed it, and she's always recommending me for opportunities.
We're working on a newsletter that is going to offer job, creative, and just all kinds of listings for and by women of color under Here Now Us so that something that's else coming soon. The Society of Hispanic Professional Engineers LA Chapter, everyone in that organization embraced me and supported and always invite me to their events even though I'm not an engineer, they called me an "honorary engineer" Haha! They provided a safe place for me when I was going through a tough time — Alma and Naomi of Lets.Give have become like another family to me and also just continuously provide me with opportunities to get involved in the community.
And of course my parents and my boyfriend, they've supported me through all my crazy, my ups and downs, my changes in career path. They've also been a financial safety net that have saved my ass so many times, and I know it's a great privilege not many people have so I'm forever grateful.
Pricing:
My newsletter The Weekly Spectacle is going to be subscription based and will be 4$ per month
Contact Info:
Image Credit:
Patty Delgado @hijadetumadre
Getting in touch: VoyageLA is built on recommendations from the community; it's how we uncover hidden gems, so if you know someone who deserves recognition please let us know here.