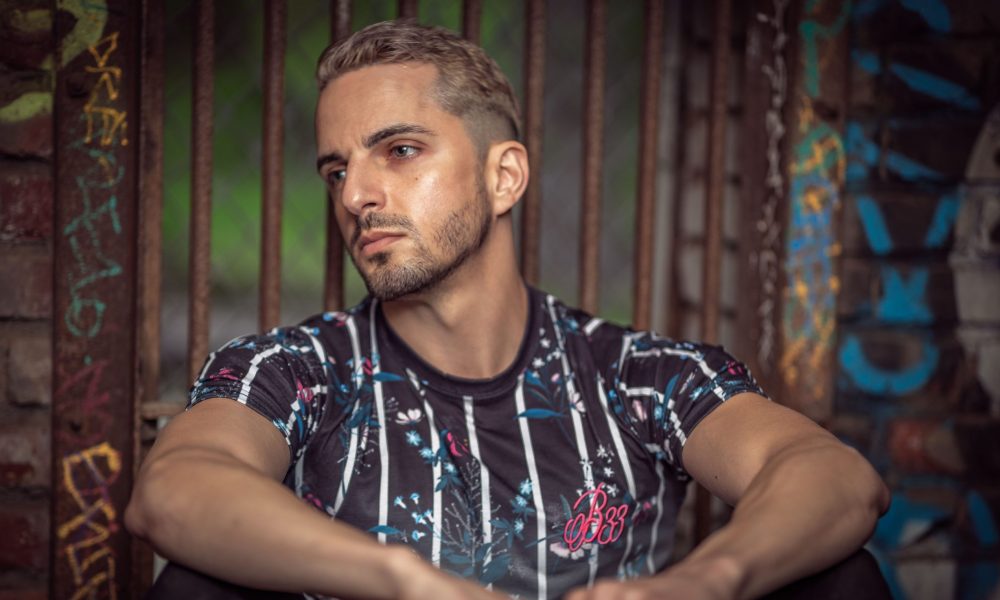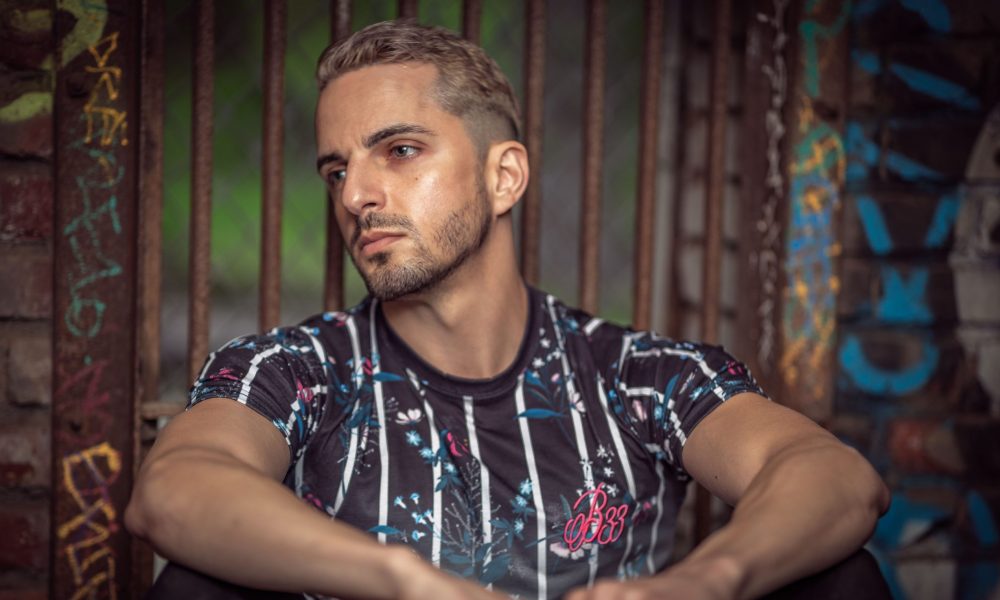 Today we'd like to introduce you to Yuugen.
Can you briefly walk us through your story and how you started?
I was born in Iran just after the Islamic Revolution. The country had gone from a modern, Westernized metropolis to a theocratic state where women had no rights, there was no freedom of expression, and music and dancing were forbidden. My parents decided they couldn't raise a child in that environment, so they fled the country—we were smuggled in a truck under a bed of bricks into Turkey, where we flew to London and my parents claimed political asylum. That's where I spent the first decade of my life.
My parents were both successful musicians before the revolution, and it became clear early on that my parents had passed their musical genes on to me. I don't know how they found the money but, when I was 6, they bought me an Apollo player piano—the kind you'd see play itself in old Western movies. It was really old, had definitely seen better days, and was completely out of tune. But it worked well enough. I will never forget the first time my fingers touched those keys. It felt like electricity shooting up my arms. And thus began my love affair with the piano.
I had a natural talent for the piano. I wrote my first piano concerto at the age of 9 and was offered admission into the London Conservatory of Music soon after. People described me as a prodigy and suggested to my parents to guide my attention toward becoming a concert pianist. I didn't really appreciate any of it at the time. I wasn't trying to be anything other than a kid fiddling at his piano, and I wasn't really conscious (yet) of my relationship with music and how integral it was to my identity.
We moved to the United States on Christmas Eve 1995. Unbeknownst to me, it had always been my parents' plan to move to the U.S. It had just taken a decade for us to get permission to immigrate. The move was bittersweet. For my parents, London was a very long stopover. For me, it was basically my whole life. I left behind my school, my friends, basically everyone and everything I'd ever known and cared about, only to start over, again, somewhere new. San Jose, California!
It was in high school that I found out completely by accident that I could sing. We were supposed to pick an elective and, on a whim, I decided to try out the school's jazz choir. It turned out that singing came to me as naturally as the piano did. I started to realize that I wanted to pursue music as my life's calling. And that scared the heck out of my parents.
One thing that's pretty common among immigrants, particularly refugees, is that you stay in survival mode long after you need to. To my parents there was one thing, and one thing alone, that had any value: Money. Money puts a roof over your head and food in your stomach. They needed to make sure my brother and I would survive, so we had to do whatever it took to maximize financial security. After all they'd gone through, the notion that I wanted to pursue music as a career was inconceivable. If you'd seen my parents' faces when I told them I wanted to move to New York to do musical theater!
So they gave me three choices: doctor, lawyer, engineer. Anything outside of those, and I was on my own. So I picked door number two. I put the musician in me in a box and buried it. I went to college, attended Berkeley Law, got a job at a prestigious law firm, and practiced as a corporate lawyer for 12 years. I stopped singing. I stopped playing the piano. I didn't even listen to music much. I did everything I could to convince myself that music was behind me, that it just wasn't a part of my life any longer, and that the money and prestige I got from practicing law was a good enough substitute for who I really wanted to be. It wasn't.
What happened-How did you get where you are today?
You can't ever truly bury who you are. I tried. But it doesn't work, and it manifests in other ways. I was immensely successful and equally miserable, working my fingers to the bone in a career that was sucking the life out of me. I had completely lost myself and forgotten who I was. It was pretty dark. But that little boy who felt so alive when he played his piano never went away. He never gave up on me. It was like this voice in the back of my head that I couldn't hear for the longest time calling me to come home.
I will never forget the moment when I heard it. I had worked a 115-hour week. I got home from work at 7 am and saw my piano. I don't remember opening the lid, but it was open, and the keys were sitting there, staring at me. Maybe it was because I was so exhausted that my defenses weren't up but, for a moment, I had complete clarity. The chaos in my head paused, and I heard it. I remembered who I was and what I was supposed to do. I was not put on this planet to climb the corporate ladder. I had to get back to my music.
So, like my parents before me, I left it all behind and started over. I was up for a major promotion at my firm, but I walked away from it because there was no other option. You can't unring a bell.
I got back to my piano and started writing. I bought a copy of Cubase and started learning how to produce. I started telling people I sing—many of them close friends who were shocked that this was something I'd never shared with them. And I poured myself—all of me—into music. Every day. All of that has led up to now, with my first release at the end of February.
The song is called "Fading" and it's really important to me. The first verse is about the moment when I left music behind and the heartbreak my inner child felt when that happened. And the second verse is about when I found myself again and the cascading set of events that that moment set into action.
I can't tell you how amazing it feels to respond with "I'm a musician" when people ask me what I do. Every time I get to answer the question that way, it feels like a triumph and a reminder that I've come home. I'm so grateful that I get to do this now.
Has it been a smooth road?
It's been a roller coaster. I've sacrificed a lot to do this. I was at the height of my legal career and my success was only accelerating at the time I decided to leave it all to pursue my music. I can't tell you how many people told me I'm making a horrible mistake by walking away. That I'd invested so much into my legal career, it was a shame to throw away something I'd worked so hard to build. That there were many people who'd give anything to have the job I had, and it was selfish of me to give it up. That no one makes it in the music industry, it's just a pipe dream, and I'll regret leaving a job that gave me financial security and prestige. The idea of giving up money and career for happiness is just unthinkable to a lot of people. I have empathy for that. I was one of them for a very long time.
I've had to do a lot of soul searching, healing, and internal work to get here. But every day, I find evidence that I made the right decision. I've been very open about my journey, both with my friends and family and on social media. A lot of people have reached out and said that just seeing me go through my process has made them feel like they have permission to do so as well. And now I get to tell that story through my music.
Sometimes I wonder what my life would have looked like if I'd bucked my parents and ventured out on my own. But then I wouldn't have this story to tell. I know in my bones that I was supposed to take this path. I was supposed to lose myself, so I could find myself again and have that be the catalyst and inspiration for my music for the rest of my life. And having done the deep internal work to get here, I feel like I've learned how to tap into my emotions in a way that may not have been possible otherwise.
We'd love to hear more about your work and what you are currently focused on. What else should we know?
My artist name is Yuugen. It means "an awareness of the universe that triggers emotional responses too deep and powerful for words." That is totally aligned with the kind of music I'm making right now – uplifting, melodic, and vocal trance music exploring themes of love, healing, compassion, vulnerability, and spirituality. I do everything myself—sound design, instruments, mixing, and my own vocals.
I'm really proud of the music I've been making. I think I have a unique perspective as a Middle Eastern guy who grew up partly in Europe and partly in the U.S. And the journey from left brain corporate lawyer to right brain musician has resulted in a blend of the two that I definitely hear in my music.
I'm not trying to compete with anyone or to set myself apart from others. I'm just doing my thing and trusting that I'll end up exactly where I'm supposed to be. It's hard to think about it any other way when you've walked the road I have. Don't get me wrong, I have some lofty goals. But my measure of success is whether I showed up today. The rest of it, I'm entrusting to the universe.
How do you think the industry will change over the next decade?
The industry is changing rapidly in ways that are really favorable to independent artists like me. 20 years ago, you really needed a deal with a major record label to have any chance of making any headway in the industry. Now, with the explosion of social media and streaming, and the accessibility that comes along with that, it's a completely different game. There are artists who are completely self-sustaining without a label or manager, growing a devoted audience organically. I expect that trend to continue into the 20's.
Contact Info:

Image Credit:
Nareth Chuon
Suggest a story: VoyageLA is built on recommendations from the community; it's how we uncover hidden gems, so if you or someone you know deserves recognition please let us know here.