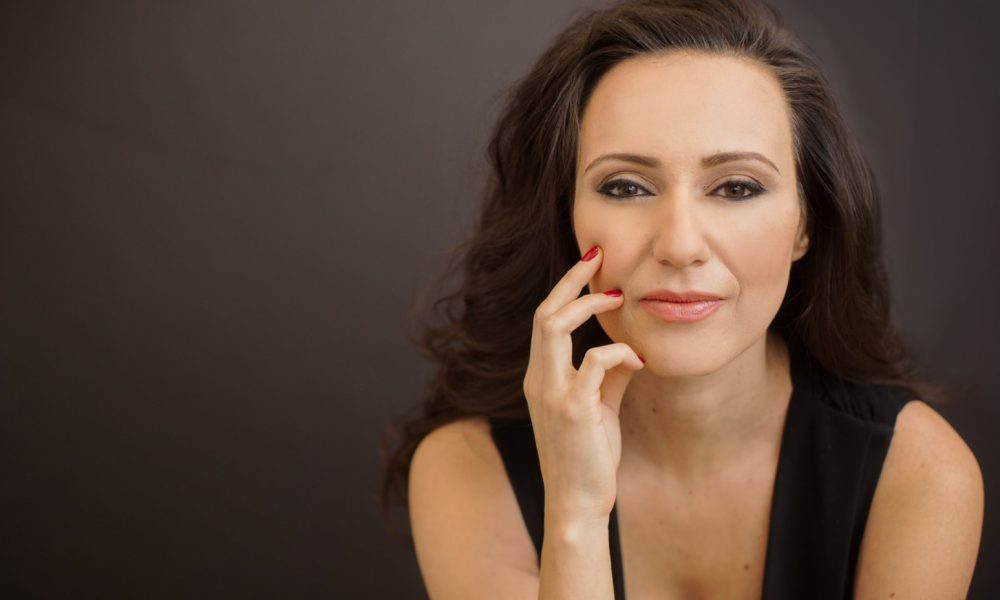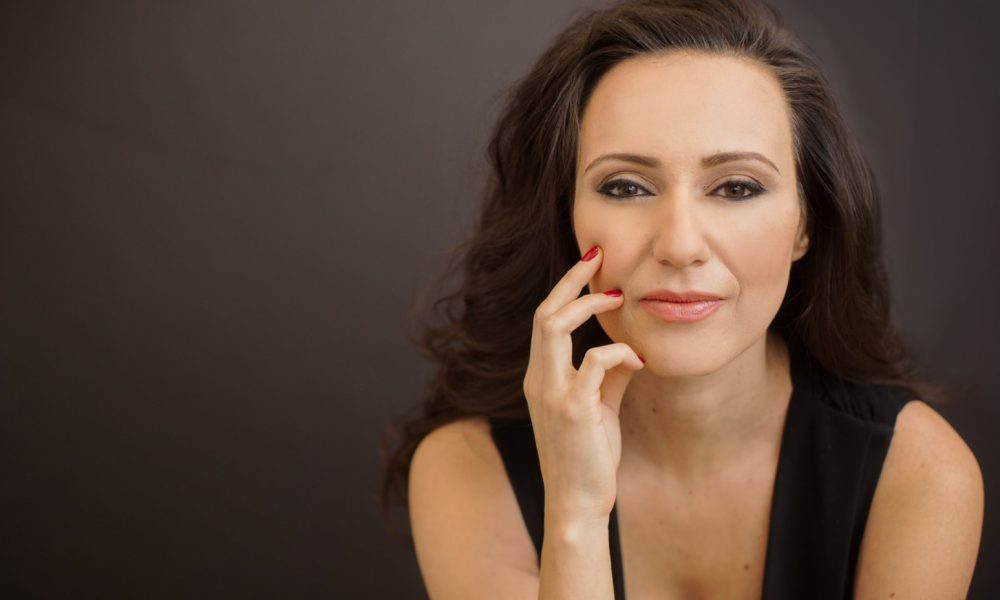 Today we'd like to introduce you to Yasmine Verberckt.
Yasmine, can you briefly walk us through your story – how you started and how you got to where you are today.
I obviously wasn't always a hypnotherapist. I am born and raised in Belgium and I initially had a conventional career in hotel management for many years. Working many many many hours all around the world and I literally ended up working myself into exhaustion and illness.
In my late 20's I was diagnosed with having shingles, now for those of us who don't know what that is, it's the adult version of the chicken pox, it's literally the chicken pox virus that wakes up and it is triggered by disease, aging or here is the big one STRESS. Well I didn't have to look very far to know what the cause was. But 10 days later I was recovered and went back to working 16-18 hour days, 6 days a week. Needless to say not that much later I was at the Dr's office again and this time I received a bigger wake up call. There was the fear that perhaps I had breast cancer, I went through all the motions, spread over several weeks to than be told by an expert that it is not breast cancer BUT that the lumps were created by…guess what: stress!!
There I found myself at a crossroad, my health or my career. When we say career it's really about a lot more than that isn't it? It's about a certain routine, a confidence that you've built, a skill, a salary, security, co-workers… a job isn't just a job but I had a decision to make and I did. Not very long after that I quit my job and turned to hypnotherapy, I was first hypnotized when I was 5 years old, so for me it has always been a great tool throughout my life. This time I wanted it to help me find focus and balance and clarity on what I needed to do.
I got a little office job, made very average money and I just started going to places and trying things to see what I like. Because I didn't even know. People would ask well what do you want to do: I don't know, what do you like? What makes you happy? I don't know!!! We spend so much time getting to know our job, our city, our friends but we forget to take the time to get to know ourselves, we need to learn how to build a relationship with ourselves. So I just started going places and trying things to see what I like. Whatever sounded like fun, I'd give it a try and at one point I ended up finding some free classes at a college of hypnotherapy and going there lit a fire in me and from that moment on, I did everything I could to enroll in that college and officially become a hypnotherapist. It wasn't an easy journey but here I am today 5 years later with 3 office locations. I draw on my own experience each and every day. I went through the motions of a big change myself, the doubt, the fear, the worry, the insecurity, the list goes on so when people express it, it is easy for me to relate to it and knowing how to help them get through it, just like I did. And if I can do it, surely anybody can.
Great, so let's dig a little deeper into the story – has it been an easy path overall and if not, what were the challenges you've had to overcome?
OH it sure wasn't an easy journey. For one it's not easy to walk away from job security but at the end of the day when you're not happy and you're ill you just have to start walking and forward is the way.
While all this was happening I was going through the motions of obtaining my green card. Now that I had finally figured out what I wanted to do…I couldn't because without a green card no student loan and without a student loan just having quit my job well simply put no enrollment in that college of hypnotherapy. Imagine the frustration, the doubt, the disbelief … I finally figured out who I was and what I wanted to do but due to circumstances I couldn't begin that journey.
Interestingly enough I obtained a small job as a Part Time office manager working for a hypnotherapist. I thought I was on cloud nine, it didn't last very long though and so there comes the worry and doubt again: is this right for me? Are these signs I shouldn't? etc.
I didn't know it at the time but it ended up taking about 2 years before I physically had that green card in my hands. So for 2 years I read what I could, studied what I could find, watched videos… The day after I received my permanent residency I was at the college and enrolled.
And that's just the start right. Going back to college while working full time and adopting a rescue dog with severe separation anxiety: what was I thinking? A year later I graduated and then came building the practice. I worked for free for a while. From that my 'free' clients started referring their family and friends who paid a small amount. Then low and behold those people started referring. Slowly I was able to increase my rate and build a solid reputation as a hypnotherapist. Many of my first clients still refer people that need help.
Today I have 3 office locations and also work with people worldwide via skype. It didn't happen overnight and it wasn't a smooth ride. Perhaps it was more like a safari. Very exciting and can't wait to see what happens next but this continuous fear or worry of what can happen next, preventing me from making it to my destination. What a ride!
Please tell us about Happy In Hypnosis.
I am a clinical hypnotherapist and Reiki Practitioner. In essence I use hypnosis as a tool to help my clients overcome obstacles, fears, anxieties, unwanted habits, confidence, self-esteem, career, negative thinking etc., the list is truly endless. Depending on the issue at hand, I work under referral of a medical and licensed professional and simply join the team. Truly remarkable things happen when East meets West. It is always such a pleasure to work with doctors and psychotherapists alike for the common goal of an individual's well-being.
In my practice, whether locally in one of my offices or with people worldwide via internet, I help people create a different paradigm, different programming, and different belief system in other words I work on a subconscious level which allows for a change in automatic thoughts, feelings and therefore actions. I love it. My job is to teach people how to re-empower themselves and stay empowered for the rest of their lives. I also belief this sets me apart from others I am not here to be the replacement of whatever it is you are wanting help with, but more a guide showing you the way to a mechanism that is already a part of you, use it in therapy AND teach YOU how to use it for your own benefit. Yes we all are that powerful, we just don't know how to tap into it and very often we simply don't fully understand it. This is where I make a difference.
I also make recordings of each session and provide it to my clients so they can receive optimal results. I teach all of my clients self-hypnosis when the time is right.
I love working with a variety of issues. Anxiety has become such an epidemic and truly there are great solutions for it within people's own minds. This is one example where I work together with licensed mental health professionals. From the quit smoking sessions to chronic pain to issues where doctors may tell people 'there is nothing wrong with you, we can't find anything' often times, hypnosis is a great way to assist those individuals. Simply put if it's not physiological than perhaps it is emotional and therefore we need to engage the mind.
I am extremely proud of the way I treat my clients and truly assist them to be the best they can be as opposed to how long can I keep this person coming back weekly. It is a blessing and a challenge in its own. Luckily people recognize that difference and refer their loved ones. I look forward to the day more professionals in every industry operate this way. Yes it's hard but so worth it. I am here for long term benefit not short lived gratification. That sets me apart.
Do you look back particularly fondly on any memories from childhood?
Hypnosis of course!
I was first hypnotized when I was 5 years old. I remember it quite well. My father quit smoking that same day using hypnosis. I am born and raised in Belgium and at the time we had to make the drive across the border to the Netherlands because hypnotherapy was illegal in Belgium.
Looking back it may even have been the biggest gift ever since I unknowingly have always used it. To me it was just something you did and I knew it worked. I had evidence! Plenty of evidence throughout my life. I feel blessed to help others now gather that evidence in their own lives.
Pricing:
1 Hypnotherapy Session $125 – includes session recording
Reiki Introductory Sessions start at $39
Hypnotherapy Package of 3 sessions $300 – includes session recordings
Contact Info: