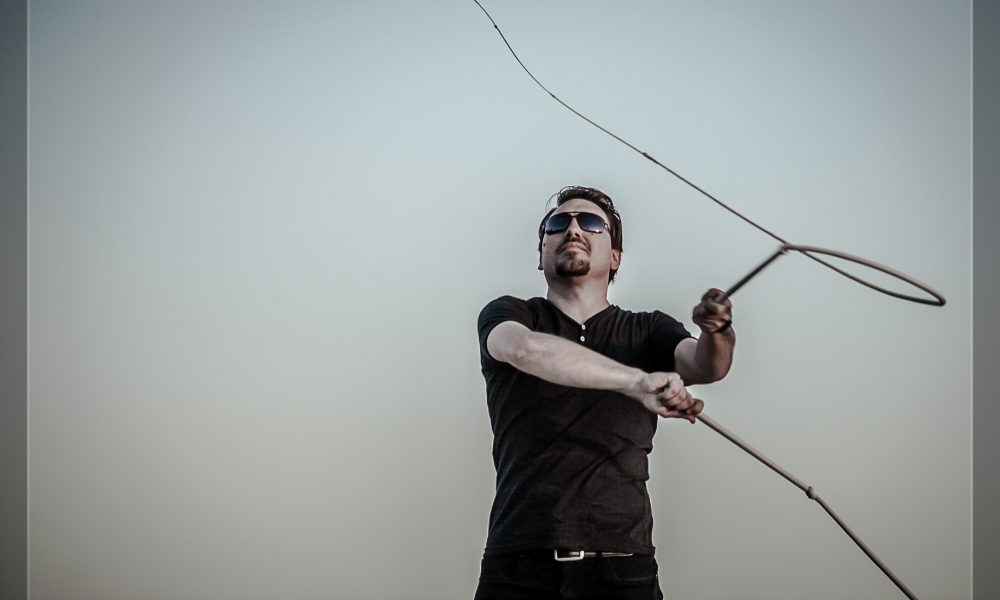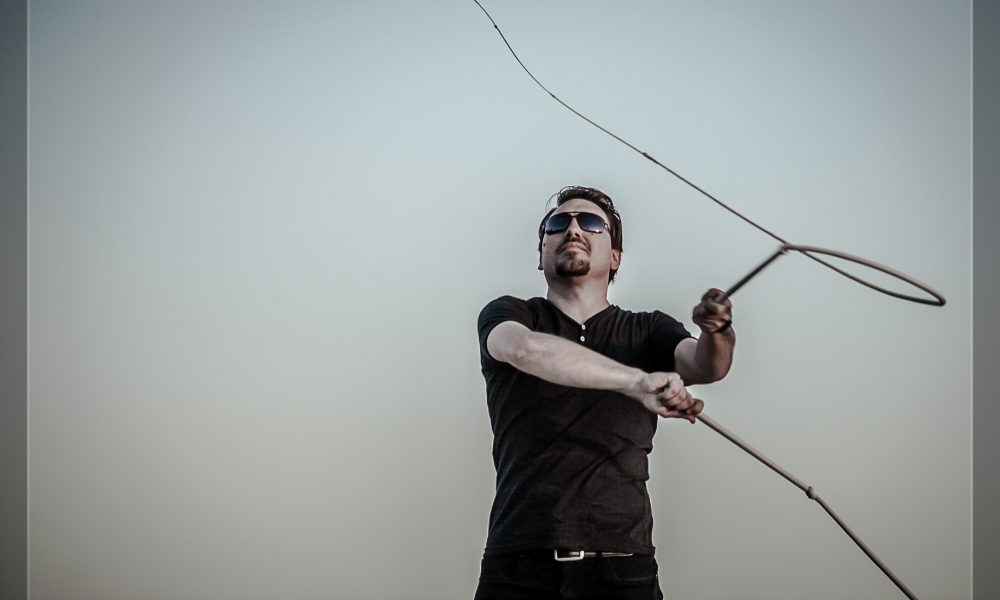 Today we'd like to introduce you to Paul M. Nolan.
Paul, please share your story with us. How did you get to where you are today?
I fell in love with Indiana Jones as a very young kid and was immediately obsessed with the whip and its use in the films. I had never seen anything like that before. This was before the internet was a thing, so I searched every tack shop in St. Louis for a whip when I could talk my mom into stopping by one during errands. Nothing I found there came even close to the quality of what I saw when I freeze-framed the VHS of the films. Finally, in the back page of an old Lucasfilm fan club magazine, I stumbled on an ad for a real Indiana Jones bullwhip made by David Morgan, who made them for the movie. I called and requested a catalog, and once I saw the price of several hundred dollars, it might as well have been a million dollars for a ten years old. I decided to try making one for myself, and after begging my parents to buy me a kangaroo hide for Christmas, I gave it a shot. It was remarkably difficult, and it came out terribly. Realizing how hard it was got me obsessed with braiding. I tracked down and began calling any whipmaker I could get a hold of, which as a kid in the 90s led to some big long-distance charges because most of those people are in Australia.
I had no idea that it would take me years and hundreds of whips to get even decent at it. In the old days, it was a 4-5 year apprenticeship, but I stuck to the trial and error method because at the time, it was a dying art and there weren't any apprenticeships available. Little did I know that it would lead to a 20+ year career many thousands of whips that I have crafted by hand, which include making whips for my first feature film "The Rundown" when I was 19, to later making whips for Django Unchained, The Lone Ranger, and the latest Kingsman film to name a few. To say nothing of not imagining the progress of my own whipcracking skills, training actors for stage and screen for specialized whip stunts, being on television several times, and now living in Los Angeles. I always thought I would end up being a therapist, but you never know where life might take you when you follow a passion. Growing up and seeing whips in movies and eventually seeing my own on the big screen has been an amazing journey.
Has it been a smooth road?
Making handmade and custom products for a niche market is never easy. Reputation and skill can get you far but quality and consistency is what can turn it into a full-time job. Some months are drier than others and waiting for that next sale to come in can be hard. The obstacle most people wouldn't expect in a small market is evolving with the shift of new trends and styles. Whip crackers are a passionate and evolving group of people, and their demands and preferences change over the years.
Nothing worth doing is ever smooth. It has taught me about life, and I have learned that failure is an inevitability and necessity for progress no matter what you are doing. I skateboarded for years when I was younger, and I didn't realize at the time that I was learning that lesson. In the struggle to land a certain trick that pushes your abilities further and challenges you to progress, you may try the trick hundreds or even thousands of times over the course of hours, days, weeks, or even sometimes years. Falling, getting scraped and bruised all along the way, but you keep getting back up and keep trying again and again because it is worth attempting to accomplish as long as you're learning and improving along the way. The same is true in business, art, and really anything you pursue in life. That is how you grow as a person. It's about the striving for a goal while realizing that the goal might change, and nothing is ever going to be perfect.
When something goes too smoothly, that is when I start to worry that progress has been lost.
We'd love to hear more about your work and what you are currently focused on. What else should we know?
I specialize in handcrafting functional works of art and training people to use them safely and properly. From props and faithful prop replicas, specialized performance whips for entertainers, performers, and competitors, to incredibly intricate high-end custom whips that can cost thousands of dollars with names, initials, and patterns braided into them that can last for generations.
Is our city a good place to do what you do?
Considering the uniqueness of what I do, Los Angeles makes a lot of sense for me to be here as I started getting more and more work in the entertainment industry. Also, when it comes to training someone to crack a whip, there is more demand with the hub of performers here. It's my favorite place out of all of the places I've lived before. It is much harder to live in LA than some other places, but the opportunities, the variety of things to do, and the fascinating people you meet make it worth it for me.
As for starting out here, the high cost of living is one of the biggest difficulties. Growing up in the midwest until my mid-late 20s, the lower cost of living allowed me to be able to make a lot more progress faster with learning my craft as I wasn't having to work two jobs to survive. Whereas if I was starting out from scratch in Los Angeles now, I would definitely be needing to work two jobs for a few years to make ends meet while also be able to afford the materials cost to learn my craft. Not to mention that I wouldn't have had as much time to work on learning how to make and crack whips, and it likely would have taken much longer and been more exhausting.
I don't know the solution to the problem, but it is what I have observed after 7 years here.
Pricing:
$68 Little Snapper – A great mini whip that you can carry in your pocket and crack indoors and out, that teaches skills that transfer to full size whips.
$150 Nylon Bullwhip – An all around whip, perfect for beginners. Comes in all kinds of colors, 100% vegan.
$639 Classic American Bullwhip – The cornerstone of whip cracking, a full size kangaroo leather whip
$619 The 1936 Indy – Modeled to be as close to the original screen used whip as possible, inside and out.
$85/hour whip cracking lessons in Los Angeles, practice whips provided for beginners (available after quarantine is safely over)
Contact Info:
Image Credit:
Keren Lynn Photography for the black and white sepia tone type photo, MidWestWhips.com for all of the others
Suggest a story: VoyageLA is built on recommendations from the community; it's how we uncover hidden gems, so if you or someone you know deserves recognition please let us know here.