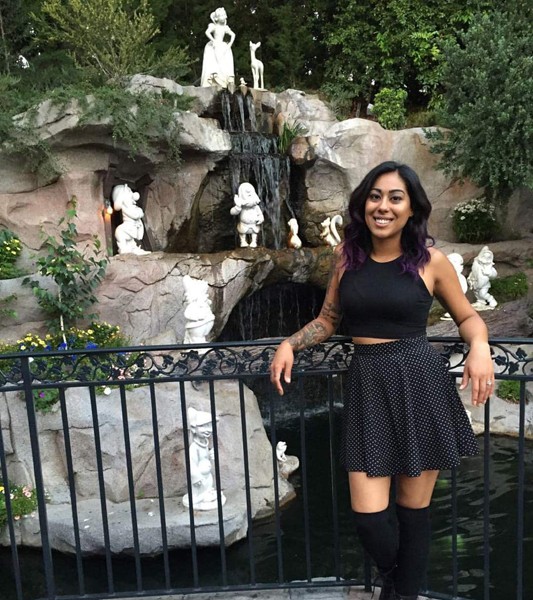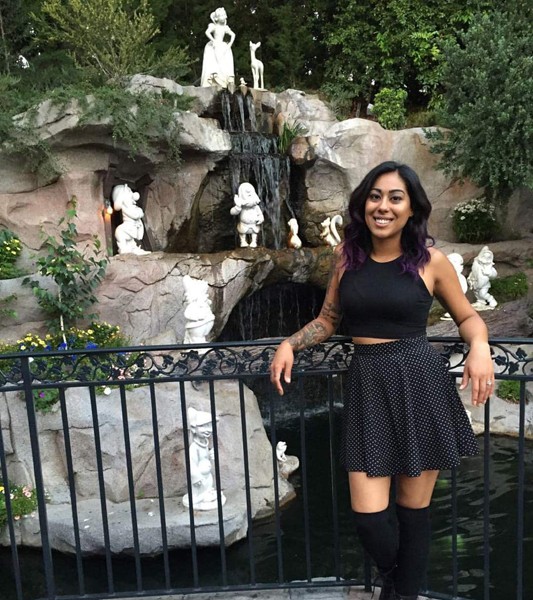 Today we'd like to introduce you to Kalina Hall.  Below you'll find edited excerpts of our interview with Kalina.
Kalina, please share your story with us.  How did you get to where you are today?
As a child I always wanted to become a hairdresser just like my mother. To this day she still has my elementary school drawings showing "what I want to be when I grow up" and they all show me standing behind a styling chair. I am l grateful to have found my passion so early in life. I started beauty school a month before my 16th birthday, I was able to attend for high school credits. Although I missed out on a lot of high school activities I graduated from beauty school and was licensed by the time I was 18. For a few years I assisted under different stylists who I learned a lot from. In 2012 I started working on my own at a barbershop/salon where our little family (coworkers) helped each other grow. I was able to expand my skills and become proficient in men's hair. On June 10th 2016 my business partner Joana and I opened our private hair studio in Woodland Hills where we are able to combine all of our passions, we resell thrifted vintage treasures. I also paint and we are reaching out to friends who are artists, so we can have a collection of art for sale. It feels amazing to finally be where I want to be in life. I have an amazing clientele, business partner and husband who have supported me every step of the way.
Has it been a smooth road?
I think the biggest obstacle I had to overcome in my career was being comfortable, so comfortable that was afraid to go out on my own. Now that I have finally taken the leap, I see how wonderful it is, I realize that all I needed was to have faith in myself.
What are your plans for the future?
Honestly I am so happy with where I am in my life, personal and work, that I am not thinking of any big changes. My business partner and I just have a bit more decorating to do at our studio and we need to get back into selling our vintage clothing on etsy.  My husband and I are so excited for our baby. It is our focus right now. We hope to buy a house in 2 years.
Let's dig a little deeper into your story.  What was the hardest time you've had?
Most of my life until I met my husband was hard. My brother and I were raised by a single mother who worked very hard to make sure we never went hungry. I am extremely grateful for everything she sacrificed but because of it she was a very tough woman. To this day my father doesn't know I exist. I've really wanted to find him, not to have relationship but just to let him know I exist. It's never gone any further than a Google search. But he not knowing about me can't be worse than my brother's dad loving us for 8 years then disappearing without a word.   Growing up I was lacking the love of a father and the affection and emotional guidance of a mother. I grew up with no sense of self and was extremely self-destructive, starting 15 with an eating disorder.  I was an emotional mess, it wasn't until I met my husband when I was 19 that my life turned around. I am so grateful and lucky to have such a patient husband who never gave up on me regardless of what a mess I was. He helped me realize that I deserve to be loved and most importantly, that I need to love myself.
Do you ever just stop and think WOW – I've made it?
When I finally felt like I finally made it was when strangers from Instagram were contacting me to do their hair just from seeing the pictures I've posted of my work. And when clients have been referred to me because they had to stop my clients and ask who does their hair. It's extremely flattering to have my work admired. I felt stuck at the chop shop out of comfort and I was nervous to leave, change can be scary. I didn't realize how unhappy I was until I started at my new studio. I am so happy to be where I am in my career and in my life. I love my clients and my new studio.
Pricing:
Men's haircuts $25
Women's haircuts $40
Haircut & blow dry $65+
For color pricing consultation required. 
Contact Info:
Instagram: HairByKalinaKitty
Facebook: HairByKalina
Etsy: shop/GrimlyVintage
Check out her work below: