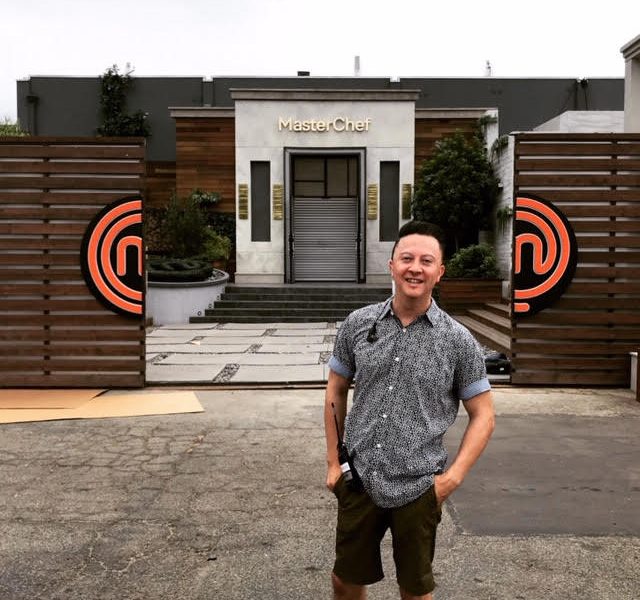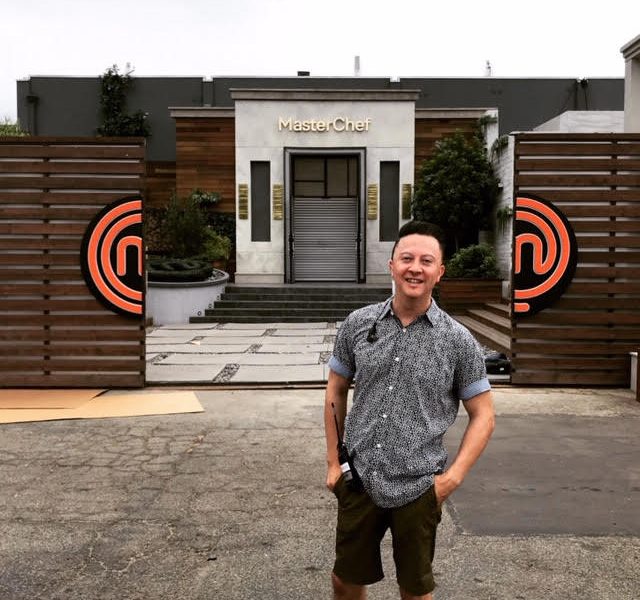 Today we'd like to introduce you to Winston A. Abalos.
Winston A., please share your story with us. How did you get to where you are today?
My journey into filmmaking started off with two shattered dreams that alchemized into a dream come true. I graduated college with a computer engineering degree and got a job as a software engineer. Turned out I really didn't like it. I don't like being behind a computer all day without interacting with people. The foundation I had created for my happiness was shattered. I spent all this time and money going to school for a job I couldn't stand. It was a very hard reality to face. Out of this agony, I started to ask myself what would make me happy. During this time, one of my best friends' dance career took off in a huge way. I dared to imagine I could be a dancer. Well, God heard my closeted dream and just like that, I was laid off! I had a plan in place for my transition from software engineer to dancer on tour with Britney Spears, it was supposed to be a year. But God stepped in and said, "boo let's not waste time".
So I went all in – at least, that is what I thought. I used bartending jobs to pay the bills and entered a work-study program with Millennium Dance Complex to take dance classes for free by working one day a week. What I realized pretty quickly was that everyone was like 5-7 years younger than me AND they had been dancing since they were eight years old. I felt like I was trying to catch a ship that had already sailed. (Mind you, I was also going through a quarter-life crisis. I'm 43 and feel like I have been recovering from that crisis even today) Back to the story – Dance life is brutal. It is very time consuming, very hard to make a living and it has a shelf life. It is dance classes all day, 3-6 hr auditions, work odd jobs to make ends meet and if you do book jobs, they pay very little. But, if it all works out, it is an exhilarating life. You get to travel, meet incredible people you've looked up to your whole life and you get to express your soul for a living. I feel closest to God when I dance to songs I love with choreography I love. But heaven forbid I have to dance to a song I don't like or to choreography I don't like. It. Is. Quite. The. Opposite. Feeling. It was a very slow death to the realization that I was not going to live the dance life dream I thought I so desperately wanted. My friend, who's dance life is extraordinary, said to me "maybe you don't want it as bad as you want it", and I was like "What does that mean?!" Really, what did that mean? This was my second shattered dream.
Now I'm really — really lost. It seemed like I made many wrong decisions. I had a hard time trusting myself with my own dreams. Years pass and I'm bartending at a gay bar in West Hollywood. I gave up on trying to live "the life of my dreams". I said to myself, "well, if I'm going to be a bartender for the rest of my life might as well be the best bartender I could be." So I committed to that. I was working at a tequila bar and decided to create signature drinks that the strip couldn't offer. It did very well and I gained some self-confidence for the first time in years, if ever. "hmm, maybe I do have good ideas". Then. Comes. Lady Gaga. I went gaga! Watching her videos gave me this incredible creative life juice! I would devour her music videos like I would when I was 15 years old and I was vogueing to Madonna songs in my room to shield me from the horrors of my teenage life. I felt alive and wanted to conquer the world! Then one day, Lady Gaga released the "Alejandro" music video and my jaw dropped to the floor. It was a Madonna inspired music video and I lost my mind. "I want to be in this music video so bad! But how, that ship sailed years ago. If I can't be in her music video, maybe I can make it? But what would I do?" If you know anything about LA, it is that its nightlife is staffed by writers, directors, producers and actors. At the time, I was also good friends with Lena Waithe. So when this epiphany happened, I told my bar friends and Lena that I would work for them for free. I told them I want to get into production but I didn't know anything about it.
In a blink of an eye, I was on set with my friends. What surprised me was how easy it was for me, I was like a duck to water. I never learned how to drive, I just got behind the wheel of my friends' moms car at 12 years old and drove it. I didn't know anything about a film set, but I knew exactly what needed to be done in what order and what elements were needed. I tried on many hats for many small indie projects with my friends. I enjoyed it all. I enjoyed the learning, enjoyed the execution of it, even the pain of it. But I had one more hat to try, director. Directing my first project is one of the most poignant experiences in my life. Finally this rock of trying to "live the life of my dreams" I had been pushing up a hill is now pulling me. Everything that I had experienced led to this moment. It all made sense now, I understood what my friend said "maybe I didn't want to dance as much as I thought I did". Because now that I'm all in with filmmaking, all the painful parts of this industry, at the end of the day, fulfill me. I get to be all of me in this world of filmmaking. It's not all rosy but it sure is a dream come true!
We're always bombarded by how great it is to pursue your passion, etc – but we've spoken with enough people to know that it's not always easy. Overall, would you say things have been easy for you?
I think anything we truly desire is hard at first but then it gets easy. I also have a new mantra, "everything I desire is easy and achievable". My challenge now is that I got into this industry late in life. And because of this, I didn't go to school for it and I'm learning as I go. I also fell behind on some life goals. I'm at a point where my life goals are becoming more important than my career goals. But I am ok with this, I believe it keeps me young at heart.
So, as you know, we're impressed with Rotten Whiskey Productions – tell our readers more, for example what you're most proud of and what sets you apart from others.
While working in the bars, I met a good friend and business partner, Chris Wax. He was one of the people at the beginning of my film aspirations. We are both around the same age and have the same thirst to make the dream come true. After a game of volleyball, we talked about making a feature film. A year later made it happen. Case 347 is a suspense thriller based on alien abductions. I'm very proud we have this film on iTunes, Amazon Prime and Fandango. Rotten Whiskey is a film and TV production company. Our goal is to make movies, TV shows, from concept to finished product.
Do you look back particularly fondly on any memories from childhood?
I had a very traumatic year when I was fifteen years old. I was struggling with being gay I felt very alone and ugly. After the death of my father, I started to open up to myself. I would dance in my room to Madonna songs. I would vogue before I even knew what it was called or saw it on TV. By the time I was sixteen years old, I was going to an all-ages gay club. I wasn't out of the closet, but I wasn't very good at hiding it either. I was living my best life dancing for hours. This was one of the best years of my life. I met most of my best friends at this club. I came out of the closet here. And it is also where I found myself and my passions.
Contact Info:
Address: Rotten Whiskey Productions 1244 Cherokee Ave. Los Angeles CA 90038
Phone: 818-203-8949
Email: winston.a.abalos@gmail.com
Instagram: winstonabalos
Facebook: www.facebook.com/wabalos
Suggest a story: VoyageLA is built on recommendations from the community; it's how we uncover hidden gems, so if you or someone you know deserves recognition please let us know here.