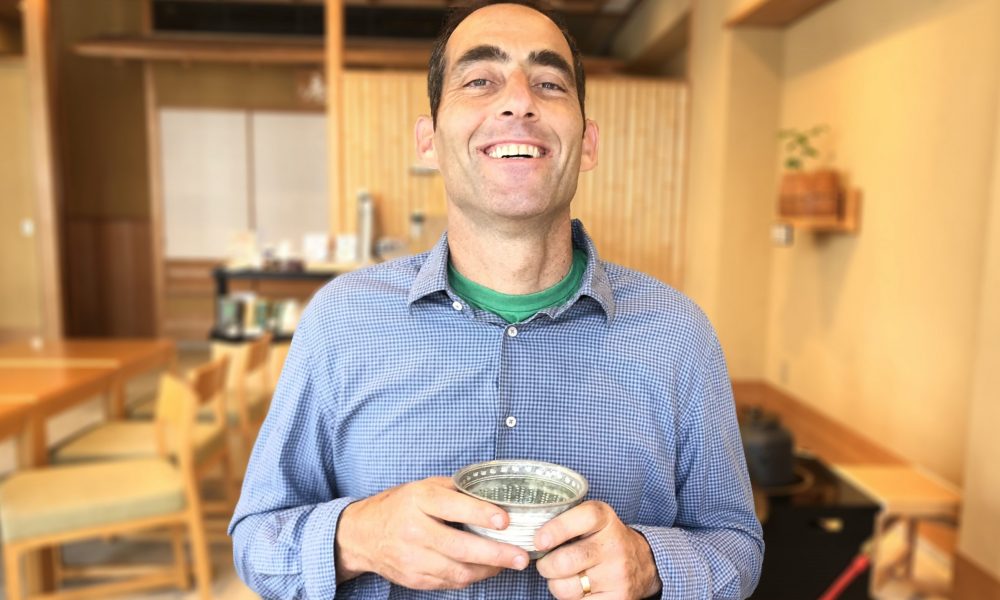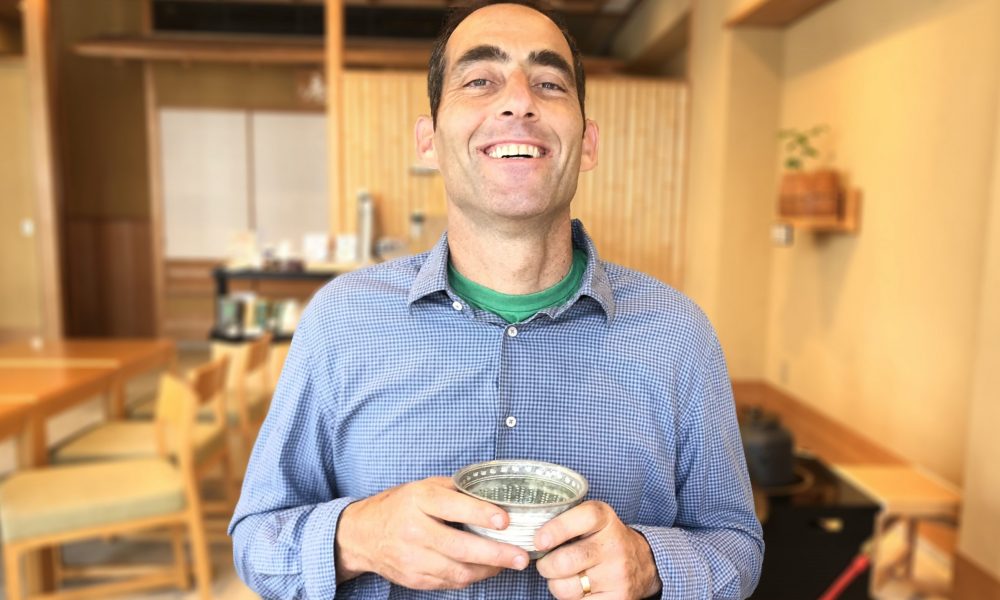 Today we'd like to introduce you to William Siff.
William, please share your story with us. How did you get to where you are today?
I grew up in a place where there was plenty of nature and I always turned to this for peace of mind… to feel calm, relaxed, and centered. I found myself spending a lot of time outdoors, and started to wonder what all the wildlife I encountered was – the trees, the birds… I was curious about it all. I began studying botany; buying all sorts of field guides, learning how to identify plants based on their botanical characteristics – their flowers, their leaves, their stems – everything. As I began to know and understand these things better, I became really curious about medicinal plants… specifically, those that were used for healing. I found it really fascinating that there were so many plants that could heal the body.
Realizing that plants are medicine was a big, mind-shifting moment for me. I was already seeking refuge in nature, I had already been experiencing health that comes from being in it, so it started to really make sense that there was an abundance of plants out there that could truly heal from the inside out. I began learning about the Native American and European uses for plants. I constantly had my guidebook with me and I was always asking myself: "this is a new plant… what is it and what does it do?". I'd be driving alongside the road and if I saw a plant I'd never seen before, I'd pull over to check it out.
Once I had a certain amount of knowledge in the plant world, I found myself becoming even more interested and was seeking knowledge wherever I could find it. I'd take the train into Boston stopping in old Chinatown where there were Chinese medicine stores. I'd read all the boxes, smell things, talk to people, with the goal of learning more about medicinal plants and how they were used. As I began seeing medicinal herbs in places like Chinatown, in these formalized pharmacies and all, I started to wonder what I would have to do to make a life where I'd always be surrounded by them.
At that point, people started asking me about what herbs and plants to use for this and that. I'd hangout with a friend that had a sore throat and be like 'there's a plant for that, check this out.' It often became the topic of conversation because I was so focused in this area. Once that happened, I started thinking – is there a job for this? I decided to pursue my degree at Southwest Acupuncture College in Santa Fe, New Mexico, where I got my masters in Acupuncture and Asian Medicine. I began spending a lot of time traveling, learning about how people use medicinal plants in different cultures. I was also the Project Director for an organization called Land is Life, a non-profit that my brother started. It was from that opportunity that I got an even deeper look into the world of indigenous people and was able to see what people that lived amongst plants were doing and how they were using plants to optimize their health.
Once I had my degree, and a deep understanding of these models that I had spent years learning about, I started my own natural medicine pharmacy in Massachusetts called Goldthread Apothecary and Herb Farm. It was there that I led a Farm to Pharmacy program that was gaining traction nationally. During the Farm to Pharmacy program, I met Edith, who is now my wife and business partner. When we met, we decided we wanted to start something together, and really loved the idea of scaling the mission of getting plants to the people. We pursued a beverage because it gave us a big platform – it's distributed nationally, has a wide audience and the whole point was to introduce as many people as possible to the power of plants. Goldthread tonics was a good idea… it wasn't something specialized, and people now turn to the beverage aisle to better their health. It was an exciting opportunity to introduce medicinal plants to the everyday customer.
Overall, has it been relatively smooth? If not, what were some of the struggles along the way?
Well, you're bound to have a bumpy road after doing anything for 20 years. The life of an entrepreneur (especially in this day in age) and for someone who is trying to sell a product or service through natural medicine, is going to experience their challenges. It's hard to make plant medicine profitable. It's becoming more accepted in our culture, but it's tough to compare when you look at other things people consume that aren't necessarily seen as "good" for your overall health. That's what's challenging – you always have to push and push and push. But on the flipside, this is my passion. It's the thing I've been most excited and interested in and its part of who I am at such a deep level that it's really never felt like work because I love it so much.
So, no, it hasn't been easy. You have to have a lot of fortitude and discipline – you have to constantly be pushing, creating and adjusting. There's a lot of uncertainty as an entrepreneur, so you just never know. You don't know if you're going to be there in a year or if you'll have to do something completely different, but the amount of knowledge I have in the field and my love for it really helps smooth things out.
Please tell us about Goldthread Plant-Based Tonics.
We're Goldthread, a plant-based tonic company based out of Santa Monica, CA. We're the first and most potent plant-based tonic on the market, using exclusively medicinal plants – super-herbs, spices and adaptogens. Each variety is functional, designed to amplify an essential bodily function. For example, Turmeric Radiance is great for inflammation, Hawaiian Ginger helps with digestion, Schisandra Supreme is packed with adaptogens. All of these tonics were developed from 20 years of clinical practice where I was using these formulas in authentic clinical settings, with real patients, to get the most optimized results. Based on the fact that I have this expertise: in the field, the botany, in growing medicinal plants and assessing the quality of plants… I've been able to formulate them into synergistic blends that do something powerful.
The level of detail, care, and expertise in the curation of ingredients is unlike any other beverage on the market. We travel all over the world to make sure every plant that goes into these drinks is the most potent and comes from optimum terrain. And not only that they have the highest concentration of medicinal constituents, but that the people growing them are the most knowledgeable and are benefiting in such a way that's fair and creates health. These relationships and the understanding of where these plants come from and how they're used is extremely important in this process as we're not just a company selling beverages. It's a passion of ours – it's our lifestyle. This is how we live. So much so that we've created The Plantventure Experience, an event that we host at our office in Santa Monica that gives people an opportunity to get a taste of this lifestyle and experience the power of plants firsthand from all over the world.
I'm proud of a lot of things. I'm proud that we've been able to build a team of great talent to help Goldthread grow and that we're creating employment opportunities in this space. I'm proud of the people all over the world that we source our herbs from. I've been lucky enough to get to meet them and see that, through us buying these plants, we're allowing the continuation of a lifestyle. If these people didn't have a market for their herbs, they wouldn't be able to continue this lifestyle. People all over the world are continuing to grow and propagate and cultivate and care for medicinal plants in age-old traditions because people are drinking them, and we're making that happen. That's awesome. I'm proud that we're introducing a national audience to medicinal plants through the beverage space. I'm proud that Goldthread is not just available on the coasts but is widespread and available all over the US – we sell just as well at a gas station as we do at a premium grocer. It's incredible that the range of people enjoying our tonics is that big!
What were you like growing up?
I was rambunctious, curious, inquisitive, and always interested. From the earliest memories that I can recall, I had a side that was rebellious and wanted to do my own thing. I guess that's a good quality for an entrepreneur.
Pricing:
Contact Info:
Image Credit:
Goldthread
Suggest a story: VoyageLA is built on recommendations from the community; it's how we uncover hidden gems, so if you or someone you know deserves recognition please let us know here.