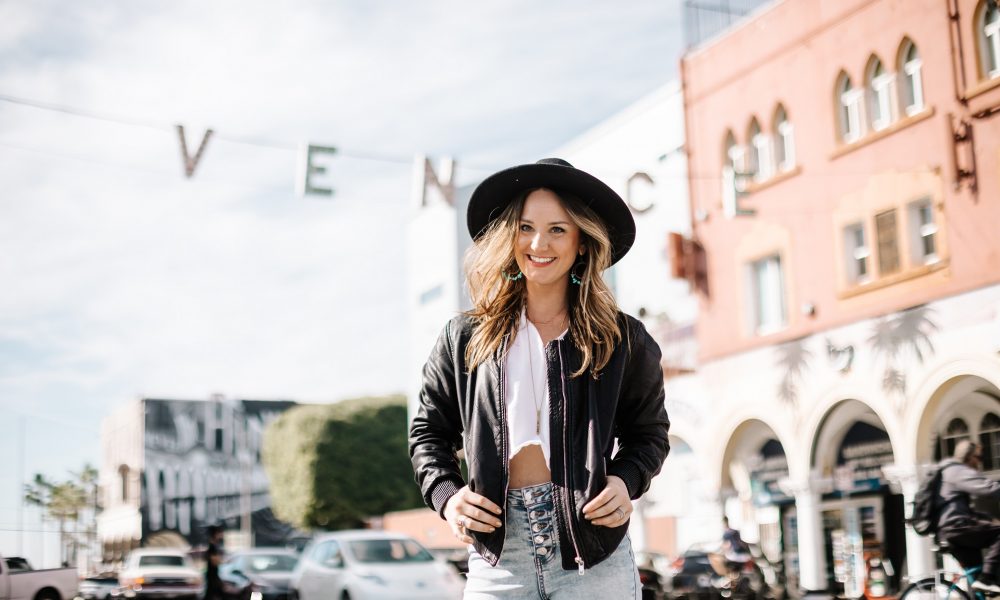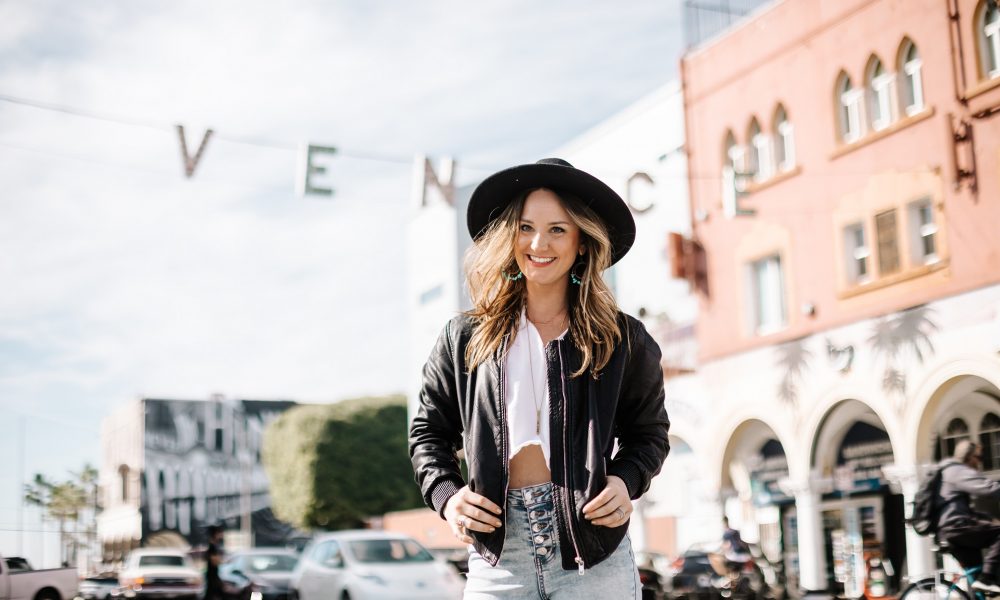 Today we'd like to introduce you to Jessica Dahl.
So, before we jump into specific questions, why don't you give us some details about you and your story.
Hi, my name is Jess!

When I was 7 years old I remember my dad sitting me down as I listened to John Hopkins cassette tapes all about pursuing your dreams. Thanks to my dad it's been a huge catalyst to how I got to where I am today. The power of letting yourself dream and think on things that really matter to you is life changing for the direction in life you will go. I now encourage others to do so!

When I was in high school I went to running start my junior year, so that means I graduated with my college AA degree and high school diploma at the same time. By 17 years old, I pursued cosmetology school to become a hair dresser while working at a gym. There was nothing better than combining both passions to help people feel their best on the inside and out! By 18 years old I landed an amazing apprenticeship with world renowned platform hairstylists that I got to learn & work under. That experience led me to pursue my dreams in LA to do hair and lead fitness bootcamps on the beach. It was an incredible experience until one day I experienced health problems myself that got me to re-think the direction of my life.

I had always had a passion for people, culture, travel, and humanitarian work so a still small voice inside of me told me to leave my careers to go travel the world and help people. Crazy maybe, but I knew it was right! So I took off with an organization, with a backpack and tent and lived in a different country to do mission work for a year. Little did I know it would point me in the direction of what matters to me today.

There were 3 things that really changed my life.
1. There were missionaries who were trying to help people all over the world yet were not healthy themselves. I began to study the importance of wholeness: physically, mentally, emotionally and spiritually and how they're all interconnected. This led me to teaching a group of more than 60 people how to live healthy, exercise, eat healthy, etc while traveling the world serving others.
2. Since I was a hairdresser, I brought my cutting shears with me where had an opportunity to cut many peoples' hair around the entire world. One woman in particular changed my life. We were in a small village in Thailand working with those affected by human trafficking (one of the causes I have the most passion for) and there was a woman who never smiled, looked run down and needed some love. I asked if I could cut her hair and after I did, her entire life changed right in front of my fingertips in 15 minutes. She waved her hair around, and talked to her friends laughing. That is when I realized that my hair cutting shears has the ability to transform lives.
3. I met a woman in Thailand who was teaching yoga in the parks to girls who had been affected by human trafficking and they were healing on the inside and out. They wondered why their life was feeling different. At the time I didn't really like yoga, but I realized that was also a tool that could transform lives on the inside and out.

With these 3 experiences I noticed a theme! I noticed that every person has an incredible gift of purpose to offer the world! Whether you are a nurse, doctor, marketing guru, or you open space for people to have vulnerable conversations, YOU HAVE A GIFT! And the world needs you! I realized that with our gift we need to be healthy ourselves in order to continue to give it away and make it sustainable. This is all I wanted to do. Empower people to find their gift and live with purpose to serve the world.

In 2013 I knew I needed to do something. I called up a friend and after a year of prayer, research, & strategy we decided to start a non-profit called The Beyond Project where we provided beauty services for those in need. These were such successful, impactful & hard years all at the same time, until the end of 2017 when I took a two month sabbatical to re evaluate the next season in our non profit. During this time I realized the weight of some unhealthy patterns in the organization and made the hardest decision in my life to pass off the non-profit. This hard decision allowed me to learn the importance of grieving, vulnerability, healing, boundaries & that being healthy physically, mentally, emotionally and spiritually is the foundation that will allow for living successful impact and purpose.

Meanwhile , in 2016 I co-founded Wholeness Journey, yoga retreat/mission trips abroad, where we partner with organizations globally that work with individuals who have been affected by trauma, trafficking, impoverished or abuse and we do activities like art, story telling, yoga, wellness & beauty to bring empowerment in their identity, healing, wholeness, and purpose that I currently co-lead today. I have currently been to over 30 countries doing impact work over the past 8 years.

All the while I got my integrative life-coaching certification and decided to combine all my experiences, knowledge, and heart for people living fully who they're created to be in what is now a business called Whole Purpose. We have built this business that consists of lifestyle coaching experiences such as 1-1 coaching, group coaching, leadership retreats, Wholeness Journey mission trips, & impact projects. In 2019, I lived in South East Asia for 3 months, spending some time working with an anti-trafficking organization's leadership team coaching them as a team and individually on taking care of themselves in a holistic way so they can keep serving powerfully. I really believe that when you are healthy and the team is as well, you are able to give so much more in a powerful way!

Also in 2019, I self published a book called "Lead Your Whole Life" How Cultivating Wholeness Transforms the Way We Live & Lead that has been used in group coaching, and trainings. I have since spoken at events & workshops and desire to continue to do more of this in order to inspire, equip & empower people to live the fullness of who they are. Nothing lights me up more that people having those "light bulb" moments that they realize they have meaning, that they matter, and have purpose here on earth to impact their communities all while doing it in a healthy & whole way! AND we need the community of like minded people around us in order to make it possible and do it together.
In January of 2020 I hosted my second womens leader retreat called, The Whole Leader Retreat that was all about bringing together women leaders from all parts of the country and walks of life to refresh, refuel and rejuvenate.  These retreats consist of a beautiful location, healthy food, workshops, daily yoga and powerful connection between like minded women to be inspired, equipped and empowered to go back out and fully live their purpose more powerfully and whole.
I'm also headed to take a team to Colombia this February 2020 on one of our Wholeness Journey, yoga retreat/mission trips!  Can't wait to share more when we get back!

I also currently have a group I co-lead in Venice California that is a safe place for people to come rest their minds, their to-do lists, and connect with humans from all walks of life. It is a group we have created from Churchome (a Christian faith church.) We talk on topics such as stress, anxiety, shame, guilt, vision, hope, community, service and more. It has opened up a safe place for people to connect deeper with people and their spirituality. Open to all people! We also sponsor children in Haiti with Haiti partners! And we meet at an incredible co-working space that is all about doing good in the world called Good Work House.

Thanks for listening and there's my story in a nutshell!
Great, so let's dig a little deeper into the story – has it been an easy path overall and if not, what were the challenges you've had to overcome?
Not a smooth road. Worth it, absolutely!

My biggest struggle was passing off my non-profit. It was a dream, a best friendship I had with my co-founder.
I spent a lot of time caring what people would think. Thoughts like "what if people think I am a bad person?" "What if people think I don't care about others anymore?" "What if people think I gave up?" "What if people think I just quit?" "What if people ask why I really passed it off, would they see me differently?" "What if I make the wrong decision?" "I am going to have to start over and I put all my energy, heart, passion, finances, into this dream, I don't know if I can do that again."

Those thoughts tormented me for a LONG time yet there was a deep knowing that it was the wisest choice to let it all go.

I believe our pain becomes our purpose and now I really truly understand the power of knowing who you are and what you're created to be & do and never letting anyone else tell you otherwise, the power of having healthy practices in your life physically, mentally, emotionally and spiritually as well as a team because this will affect your relationships, career, finances, fun, and the way you impact the world. Having a powerful community of people to do this with is needed! We are stronger together!

Also, a big struggle has been just letting go of what everything is supposed to look like. Now I say the WHAT & WHY remain but the HOW is going to change. it usually ends up better than you ever imagined.
What moment in your career do you look back most fondly on?
The proudest moment really was taking the leap and jumping FULL IN! When I say full in, I mean creating something from nothing even when you have no idea where it's going to go or if it's going to work. From my own businesses to non profits, it's been a journey, hard work and so worth it!
The more recent one is I remember clearly ending my last season as a hair dresser behind the chair full time and deciding I was going to go ALL IN the integrative life coaching route because there are people who are walking around aimlessly unsure of who they are, searching for meaning, purpose and community and I knew I needed to take the stand for them!

It felt amazing to be able to be over in SE Asia working with the leadership team of an anti-trafficking organization doing integrative life coaching with them as a team and individually because I knew it would create more lasting impact on those they are serving and them as a team to keep the work more sustainable. All the while I had some 1-1 coaching clients that I could still take on-line who were in the USA while I was all the way in Asia! That was very cool to know that it was possible and I was doing it remote as well!

Then to see anyone that has been done coaching, a retreat, mission trip or impact project and how they are now impacting others lives! They are giving their gift away and it is beautiful! I truly believe that our purpose is all about finding our gift and then giving it away and that is what I get the honor to be apart of on a daily basis.
Contact Info:

Image Credit:
Christina Wolfer, Lindsey Boice, Jessica Dahl
Suggest a story: VoyageLA is built on recommendations from the community; it's how we uncover hidden gems, so if you or someone you know deserves recognition please let us know here.