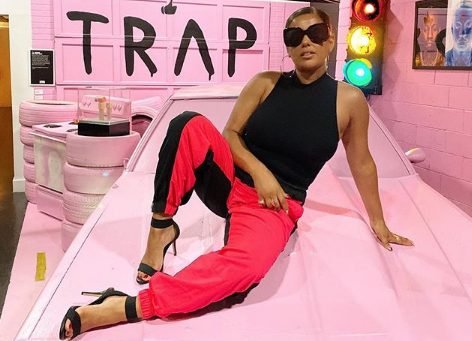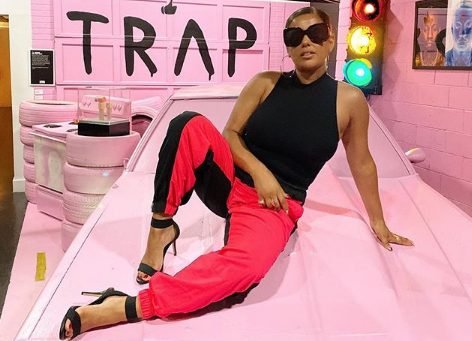 Today we'd like to introduce you to Whitney Taber.
A cinematic journey inspired her career trajectory. Whitney Taber born on 9/11 in California to Navy Veteran parents Cynthia Coster-Moon and Lt. Don Taber, while relocating to Washington state as an infant. Living with dad and two older brothers, the family moved to the Makah Native American Reservation in Neah Bay, Washington where her "Bonus mom" Lore Taber hailed from. The reservation remains "one of the most beautiful places in the world," yet its seclusion offered few options. Gravitating towards sports, Whitney developed impressive basketball skills and traveled the world on her high school team. Following Edmonds Community College.
She left college to marry her US Marine/Radio DJ boyfriend at 23, her life then took a short detour as she became a housewife and moved to Beaufort, South Carolina. A year later, she found herself going through a divorce back home Seattle looking for her next adventure. One day in 2010, she decided she needed to experience #MoreLife (S/O Drake) and picked two cities she had never been to, LA and Miami. She told her mom, Lore, I'm moving to LA or Miami, wherever I get a job first!" she replied "I hope its LA so you will still be close to me" Her best friend Chanel Griffen quickly reached out to people in LA she knew for any open jobs. She then had a chance to interview for a job she had never heard of working for one of the world's largest pop stars in the world. She got the job with little to no experience, grabbed two plane tickets flew to South Carolina filled her VW Jetta with whatever could fit, drove across the country with another BFF of hers in three days and started working for Rihanna's team the next day.
Her very first job in the music industry as the executive assistant to creative Creative director to many artists has still been the most difficult and informative job she has had in her entire career. After a year, she then joined the Client Services department at Record Plant working with many of the industry's top A-list artists. Rising through the ranks to Vice President, she maintained an unparalleled atmosphere and environment for sessions behind countless multiplatinum GRAMMY® Award-winning songs. She would be key to the experience of Record Plant as the studio played host to Alicia Keys, Mariah Carey, Julia Michaels, Fifth Harmony, Lady Gaga, Pharrell, JAY-Z, and more. Whether it be long conversations with Beyoncé, witnessing the recording of Lil Pump's "Gucci Gang," beating Chris Brown at basketball (only to lose to Justin Bieber later) or singing background for Robin Thicke, she proved integral to the vibe of a place where history gets made regularly.
2015 saw her become an on-air personality for Dash Radio. Not only does she co-host The Voice of Reason alongside motivational speaker and author Zo Williams, but she also has produced shows including her very own show The Plug Radio with Ms. Taber. At the same time, she takes every chance to give back. After giving Girls Make Beats participants a tour of Record Plant, she began working with the organization, becoming the Los Angeles chapter leader. The non-profit helps girls further their careers as music producers, DJs, and audio engineers by empowering young girls through educational seminars, summer camps, industry panels, and networking events. GMB gives young girls access to recording software and arranging high-profile DJ gigs with partners ranging from iHeartRadio, NETFLIX, Avid, Pioneer Dj to Google and the Los Angeles Clippers.
Please tell us about your work.
I am the Vice President of Business Development for Record Plant recording studios. My job is to create a happy, safe, environment for Artists, musicians, audio producers, audio engineers and other music industry creatives to continue making iconic music. Ensure the studio stays fully booked, build creative new partnerships and relationships, along with driving revenue and awareness to the brand.
My own personal message for our clients aka my "Record Plant Family" is "Happy People make happy music, and happy music makes the world a better place to live!!' -Ms. Taber
When it comes to my true passion, helping others. I find that donating my time to give back to the community really does make me feel the most fulfilled. I have been working with an amazing Non-Profit Organization My Friends House LA which has been working to help end homelessness in the streets of LA. I was looking for a way to combine my love of music, helping others, and empowering women.
I found my true passion when I became the Los Angeles chapter leader of the Non Profit organization Girls Make Beats. Girls Make Beats is a multi-city music education program that empowers girls by expanding the female presence of DJs, Music Producers and Audio Engineers. I am extremely passionate about being an example of great things women can achieve with the right leadership to ensure the next generation of women in music will
be heard, represented and respected in the music industry.
What do you think about the conditions for artists today? Has life become easier or harder for artists in recent years? What can cities like ours do to encourage and help art and artists thrive?
I personally feel that in certain areas life has become harder for artists, especially in the music industry. with the boom of social media, we have lost the wow factor of the SUPER star such as Michael Jackson, Princes, Whitney Houston, etc. It was such a treat to see them at a concert or watch their interview because their lives were such a mystery. Literally I loved watching MTV Cribs growing up because it was a quick peek into their "real Lives"
Now, artists are forced to always be in artist mode. They have to show so much of their lives to stay relevant. We see them so often via memes, videos, TVs, live streams, etc. that when we actually see them, it's like yeah, I already saw this.
I truly feel mental health and the lack of attention to ensuring artists all have access to the proper care is really sad. We are all so focused on the physical appearances of the artists and thirsty for them to hurry up and give us more entertainment than we really forget about how important it is that their mental state is taken care of too. Artists of all kind have such a huge impact on the culture and the influence of the younger minds and generation that if they are all running around depressed, drugged and burnt out they are only going to teach that to all of our children and them wonder why the world is such a messed up place.
I really think cities like ours especially LA since we are the cultural hub to the world should hold more events, safe spaces and activities for artists to be comfortably themselves and allow them all to be human every once in a while. Our GMB girls had the chance to DJ an event called We Rise LA which is a mental health awareness Festival. More events like this would be awesome just to remind the artist in all of us that its ok to not be ok sometimes.
How or where can people see your work? How can people support your work?
To just keep up my random Karaoke car rides, motivational memes and WHITventures follow me on my fav social media Instagram @MsTaber.
To Donate, volunteer, register a lil girlie or just to get involved with Girls Make Beats please visit at www.GirlsMakeBeats.org or follow us on IG @GirlsMakeBeats.
Studio booking and business inquiries at Whitney@recordplant.com.
Download the Dash Radio App to listen to me co-host Dash Radio's Voice of Reason w/t Zo Williams every Friday 5-7pst.
For hosting/Panel speaking events Wltaber@gmail.com.
Contact Info:

Image Credit:
Stevenson Opoku, Jennifer Johnson, Virisa Yong, Marie Alyse, Sam Agbasi, Jessica Padover, Shy Jones
Suggest a story: VoyageLA is built on recommendations from the community; it's how we uncover hidden gems, so if you or someone you know deserves recognition please let us know here.