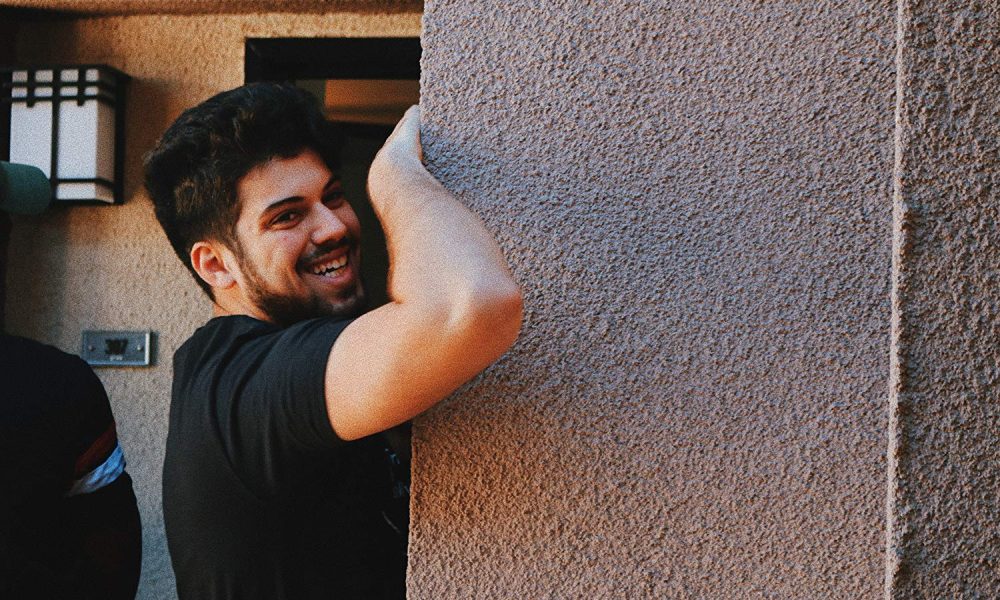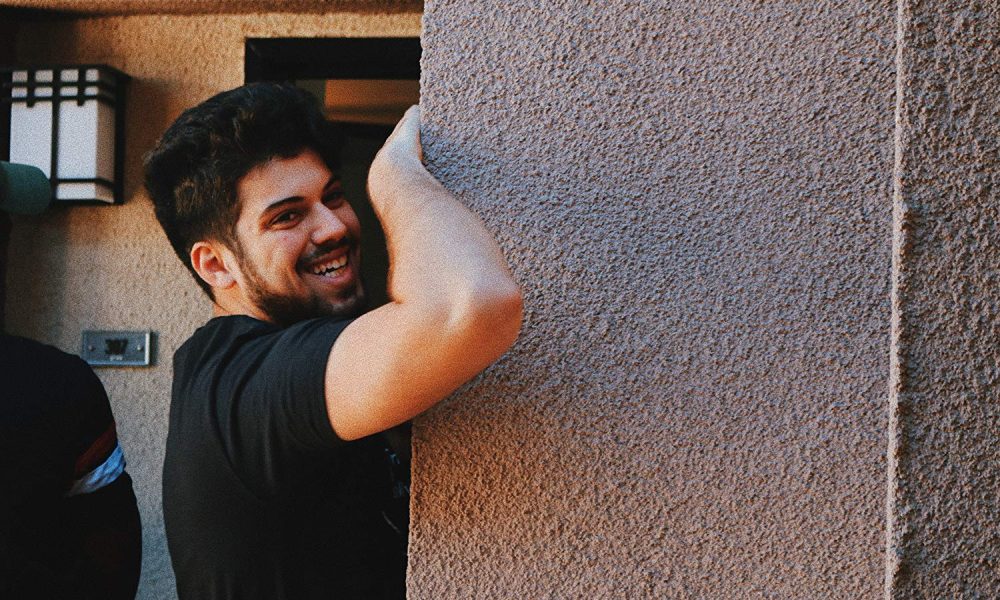 Today we'd like to introduce you to Walt Hermosa.
Walt, let's start with your story. We'd love to hear how you got started and how the journey has been so far. 
I've always felt different, and I know you've probably heard that a million times, but I truly always felt like I didn't belong. Growing up in Asunción, Paraguay was hard. I love it there, and it will forever, always be my home, but it was hard because at the time cinema wasn't really a thing down there. There wasn't much that I could thrive off or find support in. My parents had a hard time at the beginning accepting my undertaking, but despite all of this, I always had the movies.
There hasn't been a moment of my life where I didn't think about movies. I still remember going to the movie theater at the age of 3 and instantly falling in love with the idea of "playing make believe" which is what my dad would call it. I'd grow up watching films everyday, every weekend, every moment I could. I would be the theater kid, that geek kid at school that would always be talking about movies. I always felt and knew film was a huge element, if not the biggest element of my life. Movies would help me escape from everything, they'd make me feel truly happy and like I belonged somewhere. So many films that helped through hard times and so many filmmakers that I owe my life to. 
At the age of 15 I gathered a group of friends and acted and directed my first short film. For the next 3 years I would direct short films every 3 months. I would take a long time planning them and then would shoot them during the weekends. Making these short films would make me feel more alive than ever. It was incredible to grab a camera and shoot something. I had the opportunity to show these on TV and that was amazing. When I turned 18, I found myself wanting to do something bigger, so I co wrote and co directed my first feature film. I had the immense luck to be able to premiere it in Paraguay, showing it in theaters across the country. It was an incredibly challenging yet insightful experience that taught me a lot, but I wanted to learn more. I moved to LA a few months after and now I live here, working on the next big step of my career. 
Has it been a smooth road?
I'd say it's been a very complex road. As someone who suffered from depression, it can be very hard to find things that keep you going. Films became that, making films became that even more, they would truly help me. If I don't watch films or don't create, that's when the road gets truly dark and difficult. 
Moving to LA was extremely difficult. I never thought leaving home would be so heartbreaking, but starting a life somewhere else was even more difficult, having to find my place and footing. Luckily, I found myself surrounded by great company that helps me feel at home and at ease everyday. I truly love LA and would love to spend the rest of my days here, working hard. 
 I feel like everything I've ever faced has been an incredible learning experience. I'm grateful for everything. It definitely wasn't smooth, as any other artist can tell you, keeping up with a life that requires you to fully connect with your feelings and create stories from can get very complicated, but I love it. There's been moments filled with questions about the future, moments where being on set or writing a screenplay feels incredibly challenging, but I'd never abandon it. It makes me so happy and fills me with energy. It also helps me to always stay focused and driven. 
So let's switch gears a bit and go into the WH Pictures story. Tell us more about the business.
WH Pictures became my little "production company" that I would have a logo at the start of every one of my shorts and my film. It honestly just started as a little thing for me to have a logo at the beginning of my shorts, but it has evolved into an idea of a not so distant future for whenever I produce something and or direct something. The idea would be to help many independent projects and seek out unknown filmmakers and help them get a start. I just wanna help any filmmaker go through this stage that I'm going through now, which is that awkward stage where I'm trying to get my life started with so many projects under my belt. 
I'm very proud of always having confidence in my voice. I've always been very driven to telling stories that will present questions and important messages. Sometimes that requires to make films that are somewhat slower or less enjoyable than others, but I like to create conflicting feelings when you're watching my films, therefore I'm very proud of sticking to my artistic visions and fighting for them. I feel like I'm known for liking to share my opinion on films. I love to have conversations with people about movies, specially if we disagree because we can engage on a truly deep conversation about our opinions and ideas, thats always a blast. 
How do you think the industry will change over the next decade?
I'd love to be fully working on passion projects surrounded by my good friends and family. Filmmaking is a collaborative effort and I would not be here without my them. I think I'll just keep growing in terms of my style and vision. I don't see myself sticking to a specific genre or style, therefore I feel like i'll explore every possible genre or feeling that awakens inside of me. I want to work with many people that feel a burning passion for film, so I also see myself collaborating with many people, working constantly. 
I would also love to help people who suffer from depression. My last short was all about how we deal with depression and the outcomes. I truly want to bring awareness to the subject matter so people can be better informed and collectively we can help out those in need. May that be through the medium of filmmaking or with donations and personally going to those in need to help them with whatever they need. I just wanna be active, I wanna help.
Contact Info:

Email:

jhermosa017@gmail.com 

Instagram:

@Walthermosa98 

Twitter:

@Walthermosa 
Image Credit:
Mia Redwine & Jackie Garza
Suggest a story: VoyageLA is built on recommendations from the community; it's how we uncover hidden gems, so if you or someone you know deserves recognition please let us know here.