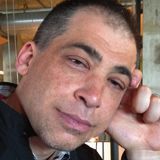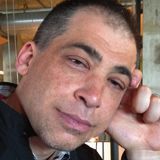 Today we'd like to introduce you to Eric Rosner.
Eric, please share your story with us. How did you get to where you are today?
I started in NYC as a Graphic Designer at MTV, We created sales pitches to woo companies to the channel. I then got into more art and animation and became an Animator at Nickelodeon and Director of Animation at TVLand, all part of Viacom. At the same time, I was illustrating the buildings of New York, I love the history of cities. I was in a bunch of shows, sold my art to cb2, the MoMA Store, BoConcepts, and others.
I then moved to LA, I was bummed at first, not know much about Los Angeles, but I soon discovered a rich landscape of history and epic beauty. The entire pop culture of the 20th century was created here, the glory of Hollywood and architectural wonder.
I now love to tell the story of LA via my art. It's an incredible tale to create.
Has it been a smooth road?
Coming from NYC, it was a total 180! Where are the subways??, The garbage, the egg bagels!!! It took awhile to readjust but now I really love it.
Has there been people or an institution that has played a pivotal role in your career?
When I started working at MTV, there were several people who were crazy talented. It was a fabulous experience to learn from a unique pool of diverse people. Color, animation, 2d/3d, design….so many skills…I was able to learn amazing techniques from them all. It was the best education you could get.
What kind of work do you look forward to most?
I love to create posters…the poster can be anything and excite the masses for something big on the horizon.
If you had to go back in time and start over, would you have done anything differently?
I always wanted to learn how to code, I still try to get into it but it's a slow process… so I wish I had started earlier. Also, I was confused as to my path when starting college, it would have been fun to have gone to a design school, but then who knows what my path would have been.
Contact Info:
Website: www.erosner.com
Phone: 917-405-8961
Email: rosner1@mac.com
Instagram: erosnerarts
Other: eboy@twitter