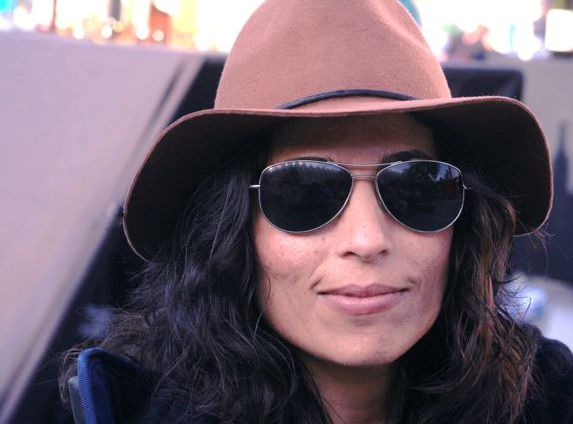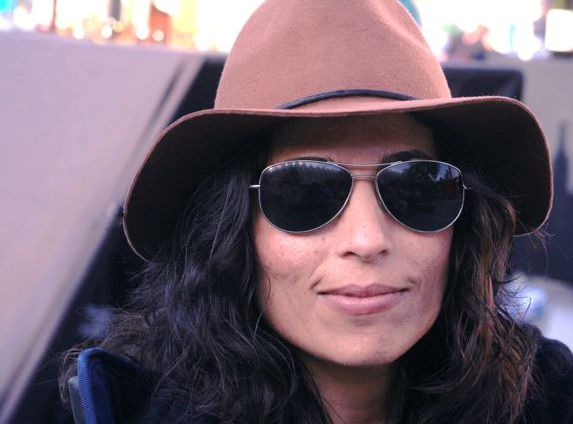 Today we'd like to introduce you to Mimi Fuenzalida.
Mimi, please share your story with us. How did you get to where you are today?
My passion for photography started when I was very young. When I was 12 yrs old I asked my parents to give me a photo camera (with film roll). From then on, I was always taking photos, making my little brother pose for me. In high school, I learned to develop film and even though that was only during a short 6-month class, I had the most fun exploring with the photos in the darkroom. In spite of my passion for this art, I did not pursue it professionally until many years later. (longer talk). I continued to play with my camera throughout my college years. Also, I was invited by a photographer whom I've met while developing photos I've taken with a pinhole camera, to join him in his photography workshops. Since I did not have money to pay for it, he offered me to assist him and take the workshop for free, which I did. It was a short four-session workshop but that little knowledge I got there, which was my only formal knowledge, kept me inspired for many years to come.
Later in my life, I relocated to Los Angeles and after many twists and turns that my life took, I ended up finally investing in my equipment with the intention to pursue photography professionally.
It has been six years since then, and I've been very lucky to have had great opportunities as a photographer as well as filmmaker. I have done work that has taken me as far as the Amazon in Ecuador, Cuba, New York as well as many cities within the US. While I worked for VIMBY (Mark Burnett digital studio) I also began directing commercials.
For the most part, I've been self-taught, though a couple years ago I was given a grant to participate in classes given at the Global Cinematography institute where I learn valuable lessons about light, composition from great masters in the field. My work has come mostly through meeting people, even in the streets where I often wonder with my camera or by being referred by other clients. Besides Portraits I have also began working doing commercial photography -advertisement.
I absolutely love what I do, I love most of all the process of creating, of seeing a concept inside of me and bringing it to life. Photographing people is one of the most interesting things to me. I like to capture a moment in which they allow me to enter into their world through their eyes. Telling a story with Lights, contrasts, and character are elements I like to play with.
Has it been a smooth road?
The main struggle for me was the decision to pursue photography/cinematography full time. I took a leap of faith and the universe supported me by bringing me clients when I needed them. The struggle has also been to allow myself to learn, and to reach out for help and guidance from more experienced people in the field. That is not something that comes easy for me but has been invaluable and a great opportunity to expand my knowledge. Freelancing comes with ups and downs and that is definitely always something I try to work on riding as smoothly as I can.
What are your plans for the future?
Yes, I'm exploring. I'm actually in France now for the next three months. I did some work here and decided to stay a bit longer to learn french but also I'm using this time as a creative retreat for myself to find inspiration, to further develop my style. It's a time for creative exploration to further and refine my voice as an artist. Looking at different formats.
I'm also looking into photojournalism which combines really well the storytelling of documentary film with photography.
Let's go backward a bit – can you tell us about the most trying time in your career?
A hard moment was negotiating for myself in a field that was mostly new to me. Especially I remembered a few years ago I was connected to the manager of a rock band in Mexico who was doing a tour after many years of having been separated and they wanted to hire me to film the tour for them. A month in between Mexico and the states. We spoke on the phone and she was interested in hiring me on the spot. She got my plane tickets and I began completing work I had in LA to be able to be free to go. As time went by, it became harder to get in touch with the manager and get specifics, even technical questions I needed answered in order to prepare my equipment. It was almost past the time by which they had to send me a payment to book my time and I had not received anything and everything was in the air, yet I had clear my schedule to go and said no to work in LA. When I finally received a contract, it was only 10 days to the day of departure and I had to find a lawyer in Mexico to help me understand their laws as the contract seemed to protect them and not me. I added a few clauses that would protect me in case they did not come forward with what was agreed upon. They didn't want to do that, so I decline the job. To my surprise, they did still send me the booking fee which I got to keep. It was very stressful to be handling things at that level with another country without some representation, people who know the process. Also living from job to job it was very hard to negotiate and to say no to this job even though it would have been financially good for me but to say no because the conditions were not really supportive of me and the work I was going to be doing. Looking back I don't regret declining the work, especially as an independent freelancer is important to have clear contracts so that then I can just focus on being creative knowing everything else is handled on the other end.
Are there days when you feel like you've done everything you wanted to, careerwise – the "I've made it" kind of moments?
Is tricky because when it comes to my work I tend to never be satisfied. I always want more, I want to be better, to reach higher. But part of my practice has been to stop along the way and acknowledge the road traveled and each stepping stone. So looking at that, the first wow moment was after I sent out my first reel out to contacts I had, I got hired to create a short film for a company. I was pretty amazed that people responded and liked my work. It felt unreal. I felt like 'Oh, I'm for real. This is what I do'. In photography, I got one of my portraits in a show and was exhibited as part of a collective show. Even though I didn't think much when I got in, going to the opening and seeing my picture hanging there also made me feel like, 'I'm an artist' this is what I do.
Contact Info:
Website: www.mimi-images.com
Phone: 323.842.4090 (+33 0613550313 between October/December)
Email: mf@mimi-images.com
Instagram: mimifuenzalida
Facebook: mimi-images