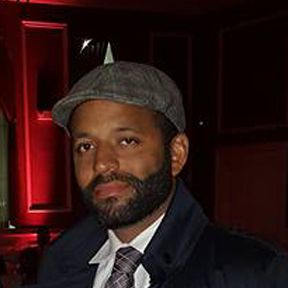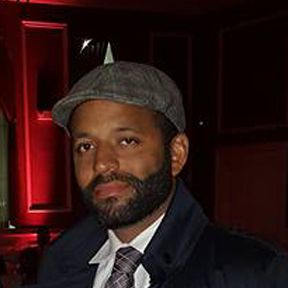 Today we'd like to introduce you to Anthony T.
Anthony, please share your story with us. How did you get to where you are today?
I started off as a Graphic Designer doing graphic work for certain people. I was taking a photography class at the same time I was doing some photo edits for a dance hall choreographer. At this time she was telling me how she wishes that she could find a photographer that edit photos and had a fast return. She told me that the photographer canceled on her. I told her that I could take her photos and that I did photography as well. She said "okay" and hired me as her photographer. The next day I went to the camera store and bought a NIKON D5000 and a set of RPS lights and did the photoshoot, later on, that week. From there I did a few photos shoots with a few models I new and singers and eventually I started my photography company Blue Accent Studios.
Has it been a smooth road?
In the beginning, it was a struggle trying to find business and work a full-time job. I joined different social media sites that are directed towards models, photographers, and etc but most people always wanted to trade (TF) and most people would try to low ball the price. I would have to drive miles just for photo shoots and sometimes I just did a photo shoot for free (TF) just to build my portfolio. I would get off of work after working a 12-hour shift and drive straight to a photoshoot barely any sleep. After the photoshoot, I would drive home and sleep for a few hours and then head to my job. Once I would get off of work I would go back home to upload the photos and start the editing process. The hours at times are still long but a better flow and an uphill journey.
When you look back, what are you most proud of?
The two proudest moments so far in my career were being able to fly to London, England and work with a local stylist, make-up artist, and a couple of models on a photo shoot in Southbank. My most current moment was working with the actor James Kyson. James posted on twitter that he was looking for a photographer for an up and coming project that he was working on and I submitted for the job. James contacted me personally and after a sit down I ended up getting the gig.
Every story has ups and downs. What were some of the downs others might not be aware of?
Some of the other times I did struggle were getting proper photography equipment and locations to shoot. I started off with lower end lights and soft boxes until I could buy proper lighting gear. At times I would get asked to leave from certain areas by security guards and they would state "that this area must be rented." At some points, my clients or myself could not afford to rent a studio so I would ask friends if I could use their places to set up a pop-up studio to perform a photo shoot for the day. The biggest struggle at the time was working a full-time job working the graveyard shift as a supervisor. Since I worked graveyard I would barely get any sleep and I would sleep at a friend house with my photography gear just to be ready for the photo shoot. Some make-up artist, hairstylist, and wardrobe stylist would flake out and this would make extra work for me. I would have to find a way to make things work once someone would be a no show. I performed photo shoots for people on New Year's Eve and other holidays like 4th of July just so I could get extra work. At times, it was a struggle to do a photo shoot on some holidays because I didn't have a life at times as some people would say but at the end, I couldn't complain and I was most happy to do the work just for the experience and work.
Is our city a good place to do what you do?
I think L.A. is a great place to start out and then branch out to other cities. If you're trying to get into fashion most people would think New York City or Paris, France but you have great schools in L.A., CA. For example, you have FIDIM and a lot of students are always looking for photographers to photograph their work. You also have a lot of aspiring actors, actresses, models, singers, and etc. that are always looking to do test shoots or that need to hire a photographer. L.A. is a great city to build your portfolio, network, and to get work in the industry. Last but not least L.A. have a lot of amazing places to shoot outdoors. You can do a beach shoot one day and the next day you can go to the mountains in the winter and do a winter shoot in the snow. Most places or stores will let you shoot there if you ask nicely and do not take up any room. I think L.A. is a great place to start and I would recommend for anyone to start here. It will be hard at first but if you're a hard working and have a nice personality and keep your word I think you will do just fine.
Contact Info:
Image Credit:
Zsipporah with the crown, Jazmyn Bouchey with the ice cream cart, Christina with the pink reddish back drop, Anna laying on the beach, and then Nataliya. Wardrobe stylist Crystal Tierney, Hair for Zispporah done by Doneisha Simone, hair for Christina done by Toy Jones, hair for Jazmyn done by Toy Jones, hair for Nataliya done by Doneisha Simone. makeup for all four done by Sarah Eisenberg. All photos taken by me (Anthony T.) Blue Accent Studios.