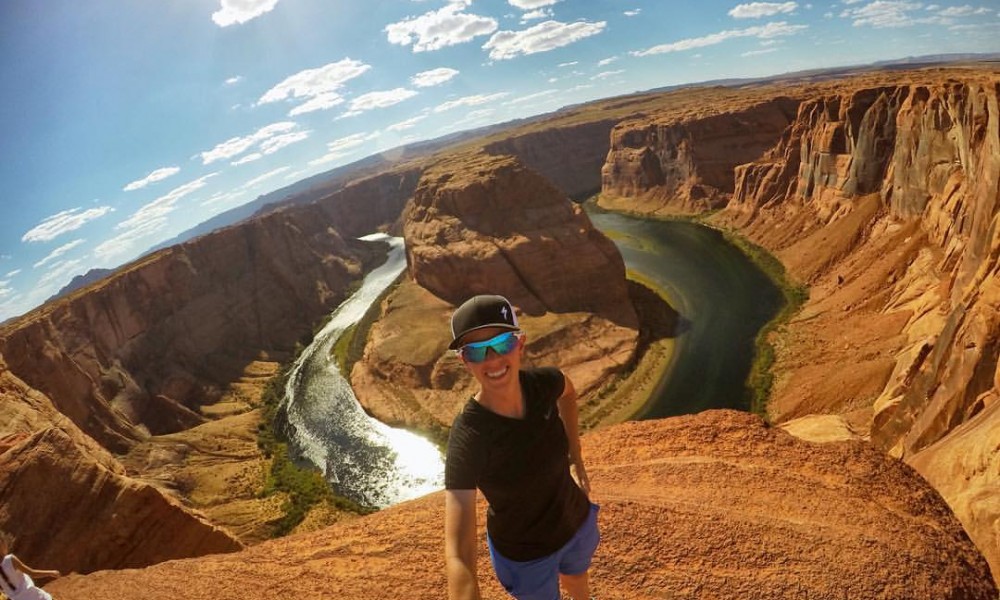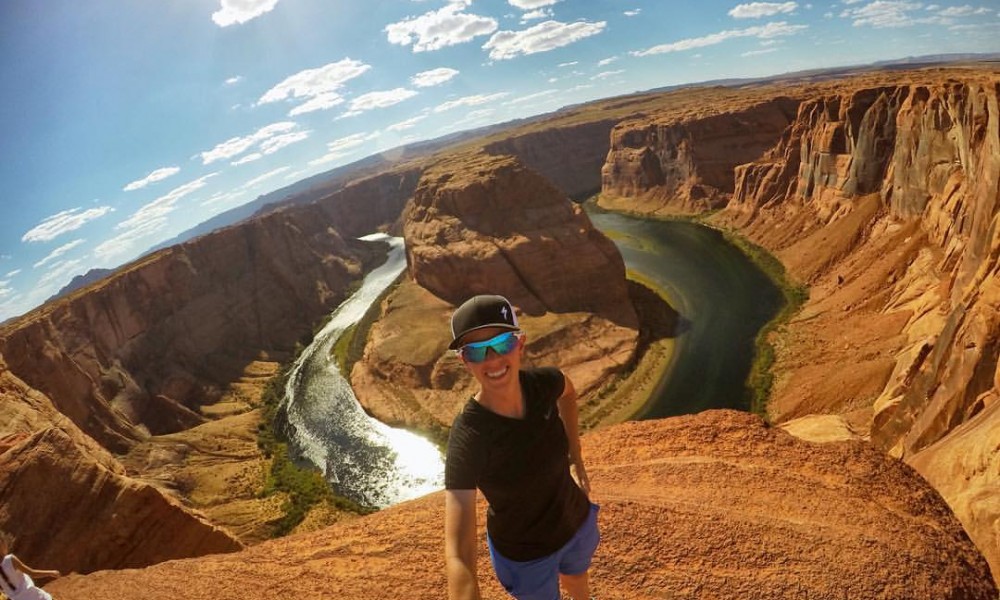 Today we'd like to introduce you to Shelly Rolandson.
Shelly, please share your story with us. How did you get to where you are today?
After I graduated from college with a degree in environmental design (architecture), I moved to California to get away from the frozen tundra and to pursue a better life. This was right when the stock market crashed. Many people told me I'd fail, California is too expensive and that I'd move back to the Midwest with my tail between my legs. But they underestimated my determination.
Work was sparse in architecture due to the crash and recession that followed. I thought about finishing my master's degree in architecture while I waited out the economic downturn. I decided to go to LA Institute of Architecture to build my portfolio with the hopes of going to UCLA. LAIAD was an excellent school and I learned more about critical thinking and fundamentals of design than from any of my previous education.
After a year of odd jobs, I was finally a resident of California and could make use of the awesome financial aid that the community colleges offered for low-income people. The free education was enticing and I decided to put my M.Arch degree plans on hold. I actually went to 5 different colleges and took anything and everything that interested me, such as illustration, web design, graphic design, programming, guitar, user experience, animation, etc. If I was bored after 2 classes, I'd drop it. I only studied things that I felt passionate about. After a semester, I landed an internship at e7 architecture studio sponsored through the school. I believe it was the turning point in my career, as it combined architecture with interaction design.
Architecture fell off the radar as I started to develop a new passion for graphic design. So I started pursuing graphic and web design jobs over the next few years. I'd land better and better jobs as I moved up the food chain. Once I had one well-known brand name in my portfolio my career grew exponentially.
In 2010, I started freelancing under the moniker "zippyzealous," while continuing to work various day jobs. They say it takes about 10,000 hours to become an expert at something. I was working full time while freelancing on the side, which I believe helped me achieve "expert" much faster than the typical 9-5er. It only took me 4 years to reach senior-level UI Design positions.
I've always had the dream of being able to work/travel and wanted to start my own business to meet this dream. ZIPPYZEALOUS was building a solid client-base. My freelance work was building exponentially so I started making plans to switch from "working for the man" to working for myself.
I've always been a fan of tiny houses and planned on building one some day to make use of that architecture degree I got. Then I discovered Sprinter vans and was like "Oh snap, I can work and travel in that and custom build it for what I want!" So, I bought one in February 2015 and have been slowly building it out to be a mobile office/adventure vehicle.
When it's completed, the van will be an off-grid mobile office/tiny house with solar, a kitchen, a loft queen bed, a bike garage that will hold about 4 bikes and other adventure gear! In order to buy a commercial Sprinter van, I needed a business. So, I turned ZIPPYZEALOUS into an LLC.
ZIPPYZEALOUS got to the point where I was making double what I was at my 9-5 job. So, I decided that was the best time than any to send in my 2-week notice!
Since quitting my job, I have road tripped for a few months at a time while working for clients offsite. My favorite place to work has been Yosemite! I've also managed to travel overseas a few times. One semi life-changing destination was Chiang Mai, Thailand. While there, I discovered the term "digital nomad," which refers to people who work remotely via their computers. I now consider myself a digital nomad with a home base in Los Angeles.
Today my business is focused on User Interface Design. I plan on starting other businesses eventually. In the future, I'd love to be involved in hi-tech projects that include VR, AR, AI and Immersive Media.
Has it been a smooth road?
Not smooth at all. Lots of ups and downs with finances.
Freelancing is not for the faint of heart and I do not recommend it for those who can't handle the stress of inconsistent income, especially when starting out. I would occasionally get stressed if I didn't make enough to cover my bills. But eventually, I relearned how to manage my finances for the freelance lifestyle. I'm now exploring/researching passive income to have multiple streams of revenue.
A few months after I quit my job the market was bone dry and no one needed design work. I didn't properly prepare for this financially either. I should have had a much bigger emergency fund. For future down times in the market, passive income will help a lot.
My biggest ongoing stressor is client non-payment. I've had a few that I've had to bug multiple times to make payment they were late on and most eventually did pay. But I have one local client who told me that the payment was in the mail and only received part of it.
I have another foreign client who is not responding to my emails about the few thousand they owe me. I will be taking legal action on both. I fully believe in karma as well. But after this last nonpayment, I will be making an even more strict contract. For ongoing clients, I will add penalties for late payments. For one-and-done projects. I will not be delivering final assets until payment is received.
When you look back, can you point to a period when you wanted to quit or a period that was really frustrating?
I wouldn't say I got to the point of quitting because I'm willing to put up with a lot of stress, hard work, and low times in exchange for freedom to make my own hours, travel whenever I want  and have the choice to say no to a client if they are showing any red flags of being a "hell client."
I have had times where I was worried about making my bills. I've had a few clients who signed contracts. I started prepping my schedule/timeline to meet their deadlines even declined a few jobs because my schedule would be full and they backed out last minute. Leaving me with an empty hole in my schedule that I could have filled. When this happens I then have to hunt down some extra work last minute. Not fun.
The work-life balance has definitely been a struggle for me. I love to mountain bike so I try to get out in nature as much as possible. But I'm a bit of a work-a-holic and I want to maintain happy clients. When I get on a roll with a project, it's hard for me to stop. Sometimes I take on too much work just in case someone backs out last minute. Occasionally, they all stay and I end up pulling multiple 16-20 hour days to meet deadlines.
Eventually, I plan to hire an assistant, intern, project manager and/or designers to automate some of my life and tasks. I'd like to get to a point where I work a certain number of hours each week and then hand off the extra work to subcontractors.
Doing my own accounting was torturous and tedious. If I could have afforded an accountant at the time I would have hired someone to do it for me. It took me about 80+ hours to convert my analog crap to QuickBooks. Now it's smooth sailing and most of it is automated! I'm able to invoice and track client non-payment much more easily.
Not getting paid on time or not getting paid at all pisses me off very much. I don't understand why some companies/people think it's ok to just not pay a contractor. I read recently an article that in New York a law was passed that forces businesses to pay contractors on time and in full. There needs to be a law in every state to protect us. There is absolutely no excuse for paying freelancers late—or not at all. Some refuse to pay for 60 or 90 days because that's "how they pay contractors." I think that's ridiculous because my 30-day rent cycle doesn't work well with that 60-90 day payment cycle. I've hired a lawyer and had him draft up a custom contract for me, which includes a 2-week payment cycle.
Another issue I have is when a client belittles me and/or doesn't treat me like I am the expert, which they hired me to be. Learning to talk to difficult clients in a way that doesn't trigger anger or more belittlement is an ongoing skill that I am still honing.
Also, I do not like to be hired as a tool operator. I've had a few projects where I sat there while the client told me what pixels to move and how it should look, which almost always ended up in a visual disaster. I've had some though that really liked the master disasters they created and actually displayed them in public. Ekk!
Sometimes clients decide that the wireframes based on user testing and research aren't how they envisioned them and rework the whole flow themselves, causing it to be confusing and leaving it unusable for me to design a solid product from. Or my personal favorite…when I deliver my designs they take a stab at "making them better." These days I have better skills in deciphering if a client is going to be "special" and I respectfully decline to work with them.
What would you tell someone who is just starting out?
A solid is portfolio is key to getting any kind of creative work.
Stellar written and well-designed resume
Brand yourself
Market yourself on social media
Design business cards and carry at least one with you all the time.
Attend networking events and bring your freshly designed business cards
Sign up with all the creative agencies in LA. This is how I fast-tracked my career.
Always learn…read creative blogs, books, listen to podcasts, take classes, etc. You won't last long in this constantly changing career if you don't consistently stay on top of the current trends, new products, and technologies.
What are you looking forward to?
Exploring how to make passive income and combine it with things I am passionate about.
Finishing building out my Sprinter van and hitting the road more.
Being 100% nomadic and traveling the world while designing awesome products for my clients.
Pushing the boundaries of what I think is possible by creating goals that I think are out of reach or crazy.
Getting back into photography. Mostly shooting sports, landscapes, adventure/lifestyle and travel.
Teaching myself new skills like advanced video editing and learning a new language.
Would like to bike across Europe sometime in the next few years.
Learning how to design for Immersive Media, Artificial Intelligence, Virtual Reality
Exploring new product/business ideas that I have!
Travel to every country in the world.
Contact Info: