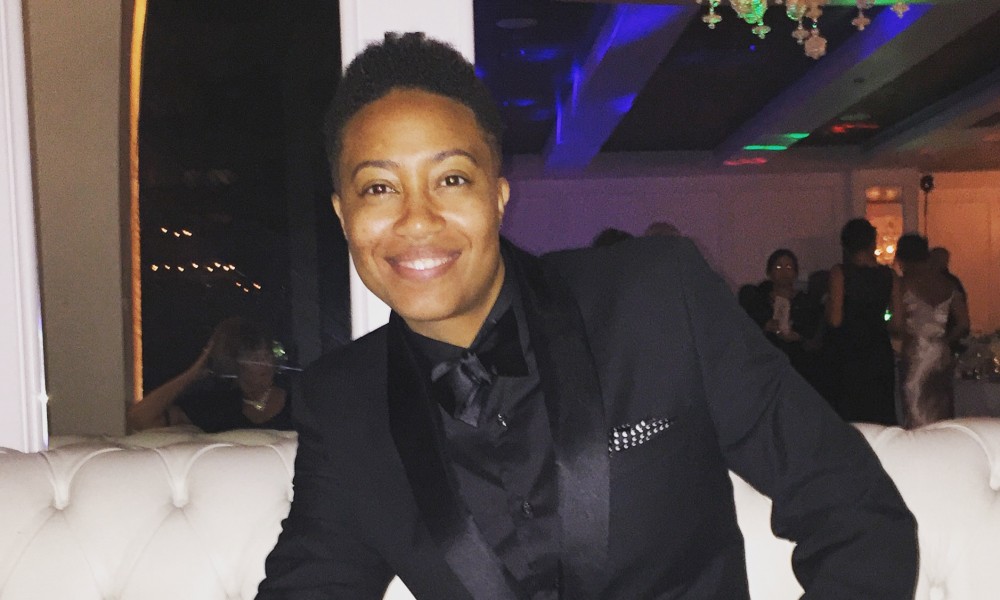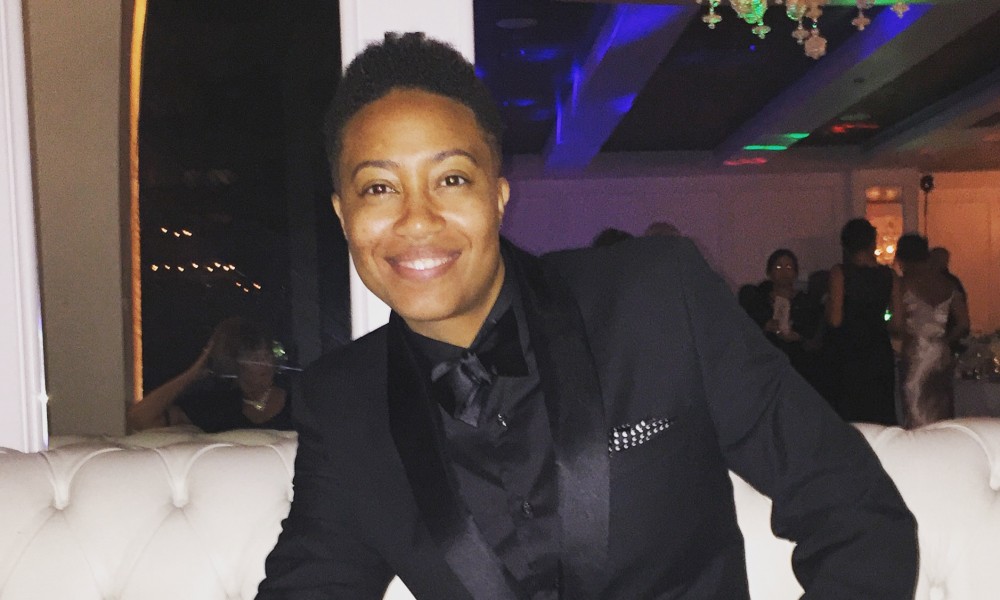 Today we'd like to introduce you to Gina Grogan aka "Nami".
Gina , please share your story with us. How did you get to where you are today?
I have a degree in Marketing and worked at a marketing firm for 5 yrs. When I was laid-off at the end of the recession, I decided that I wanted to pursue my own creative endeavors. I launched a clothing brand, Scrolls, in 2009; and began styling photo shoots for Michael Danger Productions. I wanted to be a complete image consultant, so I became a licensed barber in 2012 with an established clientele, that has included grooming celebrities like actor RonReaco Lee, pro football player Delanie Walker, and hip-hop legend Doug E. Fresh. I then spent 2 years as the Director of Marketing and Client Service for Booksy, Inc.; a software company that allows customers to book appointments with health and beauty professionals via a mobile app. I helped launch the mobile app in the US, coordinated all marketing events, and managed the sales team. I am currently working to open a physical location for my own grooming lounge, The Parlor Room; so that I can continue to offer clients executive grooming and image consulting services.
Has it been a smooth road?
I can honestly say that once I decided to pursue my passions, things just seem to fall into place; which was confirmation that I was taking the right path in life. There have been a few challenges along the way, which include finding paid styling gigs and building clientele as a new barber. Marketing an appointment scheduling app to the health and beauty industry (more specifically, barbers and hairstylists) was challenging because that industry has for the most part remained very archaic in its operation, but I think now the industry is catching on and understanding how technology can benefit their business.
Have you ever felt like giving up?
I'm a pretty strong willed and determined person, so once I commit myself to a goal, the thought of quitting doesn't really enter my mind. I have faced some really tough decisions in my career. For one, the decision not to go back into corporate America and become an entrepreneur was a scary, nervous, and difficult decision to make. My dream of living life on my own terms and having financial freedom, allowed me to be confident in my decision to follow my passions and become an entrepreneur. Growing up, I was taught that job security meant working for someone else, but over the years I've learned that true job security is working for yourself and running a successful business. The decision to open my own grooming lounge is another tough decision that I'm currently facing. The fear of failure looms, but I'm excited to see this dream come to fruition in the future.
What would you tell someone who is just starting out?
My advice to anyone just starting out would be to not only focus on your craft, but to be organized and professional as well. Talent and skill are only parts of the equation for a successful business. Organization will help your business run effectively; and professionalism will set you apart from the competition.
What are you most excited about these days?
I am most excited about opening a physical location for my grooming lounge, The Parlor Room. I am currently looking for a location in the Los Angeles area to open up shop.
Pricing:
Contact Info: