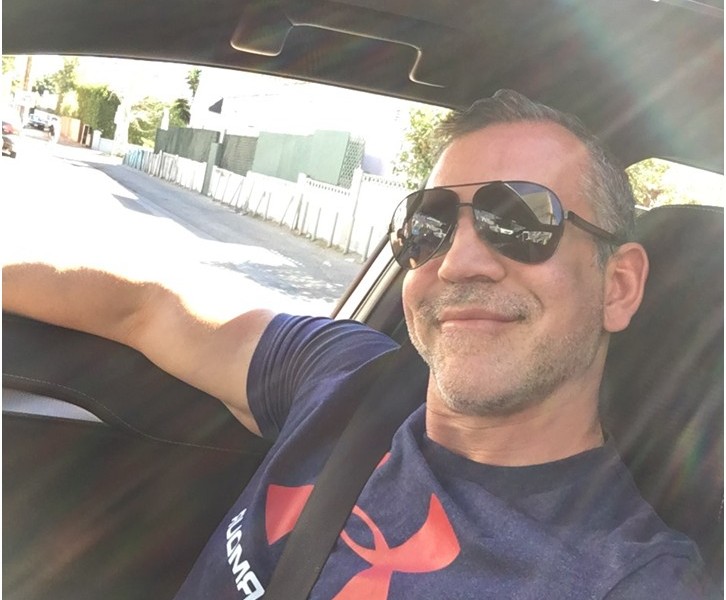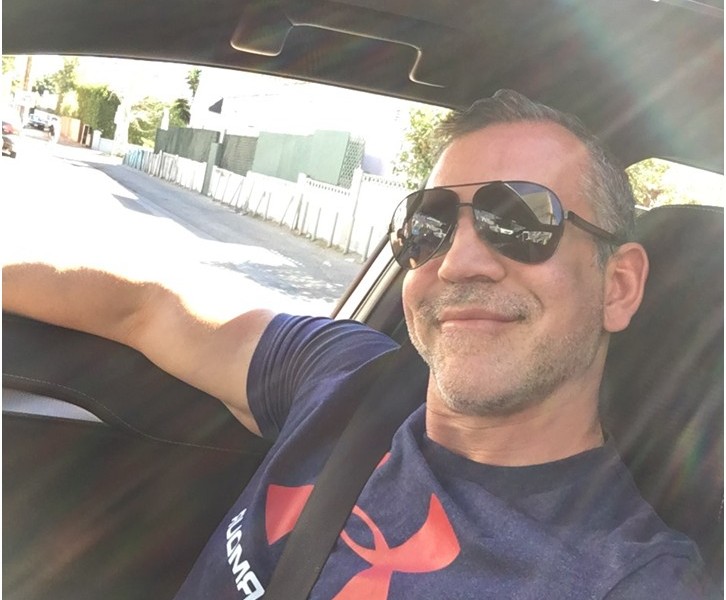 Today we'd like to introduce you to Aaron Guy.
He's a former Ironman Men's Novice Heavyweight Champion and one of most professional and well trained fitness-instructors we've come across so far.  Below you'll find an edited except of our interview with Aaron.
Aaron, please tell us about how you got started.
My passion for fitness is evident by my own personal involvement in fitness over the past 17 years, my 14 years of personal training experience and the countless accolades and testimonials received from my high profile, professional and discerning client base. I hold the highest level of achievement presented by the National Academy of Sports Medicine as one of their Master Trainers (MT), a rigorous program limited to the most elite trainers in the industry. I am also currently certified by the National Academy of Sports Medicine (NASM) as a Certified Personal Trainer (CPT) and hold several advanced certifications from NASM including a Performance Enhancement Specialist (PES) specializing in sport specific training, a Fitness Nutrition Specialist (FNS) dealing specifically with the nutritional counseling and dietary needs of clients and a Corrective Exercise Specialist (CES) that enables me to understand complex postural distortions, special populations, clients with previous injuries and clients seeking post rehab guidance. I am a Kettlebell enthusiast and hold an Instructor Certification from Kettlebell Concepts (KBC). Most recently I attended and completed the USAW Level 1 Sports Performance Coach (USAW L1-SP) which trains athletes on Olympic lifting and Weightlifting. I regularly attend seminars and continuing education courses to stay on the cutting edge of the ever evolving fitness industry. Several years ago I pursued a longtime goal and competed in the 2012 Illinois NPC Ironman Bodybuilding Competition where I took 1st Place in the Men's Novice Heavyweight and 4th place in the Men's Open Heavyweight Division. The structure, discipline and rigorous requirements of bodybuilding made me not only stronger physically but gave me an in depth understanding of taking my body to the next level and the mental struggles associated with achieving such intense fitness goals. I was now able to take my own fitness journey through bodybuilding and apply it to improving my client's fitness goals and aspirations.
Congrats on some of those victories.  You've had an incredible career already.  What were some of the obstacles along the way?
Over my 15 year career I have had the pleasure of working with a very diverse demographic of clients with a wide range of goals, fitness levels and successes and challenges. The biggest struggle was leaving the corporate gym setting after many years to start my own business but it was by far the best and most successful decision I have ever made. Moving to LA and starting my business again from square one was also a terrifying experience but my drive and passion lead me to meet the best people in the industry which allowed me to showcase my talents and successfully build an amazing clientele.
That's what we love about LA – so many people have left the safety of a traditional job in order to pursue a life they can be proud of.  So you've already told us about some of your personal achievements.  What about career-wise, after you decided to go out on your own?
Over the years some of my biggest achievements have been: – Training with a highly professional and discerning client base that has included Celebrities, an Executive Producer for "The Oprah Winfrey Show", The Senior VP for Gap, North America, the CEO and owner of Molitor Financial Group, an Executive Vice President for Weber Shandwick PR, a renowned PhD, author and Department Chair at the University of Chicago, a Boston Marathon Competitor and a Division I Big 10 College Athlete.
I am also accredited as a National Academy of Sports Medicine- Master Trainer (MT) an achievement reserved for the most elite trainers in the industry.  Finally, I have been a featured contributor to several media outlets including Queerty, Men's Fitness and Men's Journal.
That's incredible.  Those were a ton of achievements that are each pretty impressive, but is there one that you feel is particularly important or memorable?
One of my most memorable moments as a trainer and my biggest success stories was training one of the Executive Producers for The Oprah Winfrey show while it was being filmed in Chicago.  Not only did this client lose over 120 lbs. over the course of 18 months, but she ran two 5k races with me AND did a 50 story stair climb challenge.  As part of the process of her journey she blogged her entire experience on Oprah.com and I was featured several times.  More importantly, I changed someone's life and found an amazing friend during the process.  When I moved to LA I asked this person to write me a letter of recommendation and the words she wrote brought tears to my eyes. Hearing what she had to say about me as a professional, but more importantly as a person was emotionally overwhelming.  Over the years I have trained a wide variety of clients with varying goals and ambitions.  It's the clients who tell me how their lives have been positively impacted or changed, it's the messages on social media from strangers who tell me I have inspired or motivated them to make changes in their own lives, it's the relationships that you build and the trust people give you in helping them thru some of their biggest insecurities and vulnerabilities that makes me wake up every day and know that I am doing exactly what I am supposed to be doing. That already makes me the most successful personal trainer that I could ever have imagined or dreamed I would become.
Pricing:
Package Rates: 10 – Hour Sessions $1200
10 – Hour Partner Training Sessions $700 per person
10 – In Home or On Location Training $1650
Monthly Training Package * $2300 per month
Monthly In Home Training Package ** $3000 per month
Single Session Rates:
1 – Hour Session $140
1 – Hour Partner Training $80 per person
1 – Hour In Home or On Location Training $175 
Contact Info:
Tel: 213.505.7959
Email: aaron@aaronguy.com
Instagram: @aaronguy_cpt
Twitter: @aaronguycptfacebook:
Check out his work below: