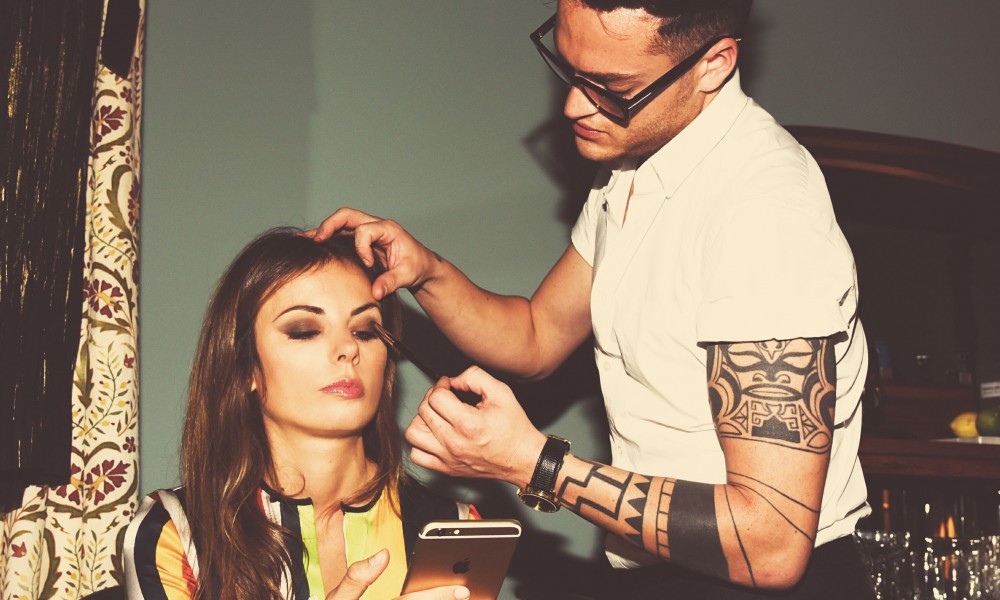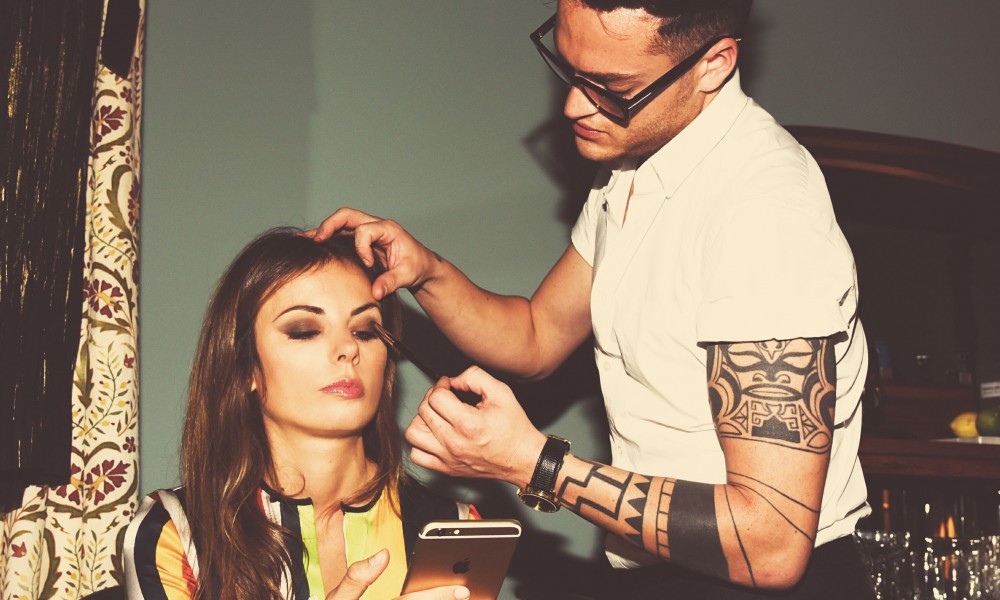 Today we'd like to introduce you to Andrew Toma.
Andrew, please share your story with us. How did you get to where you are today?
I graduated with Honors from a Kansas City-based college in Fashion Design, during school I picked up a job working for a makeup company in a retail store. I liked any type of creative work. After graduation I moved to New York as a Regional Trainer for a prestigious makeup brand, I lived there for 2 years working as an assistant to many makeup artists and taking notes from anybody that would show me the ropes of the makeup industry.
I moved to Los Angeles 5 years ago but I didn't start working for myself until 3 years ago when I decided to make a huge change and start paving my own way towards building my name and branding myself.
I worked backstage at Mercedes-Benz New York Fashion Week, Paris, and London Fashion Week. I traveled with Jen Atkins team to Paris and met some wonderful people who gave me opportunities to grow rapidly. Every day I choose to look at my wok and decide what I can do become better, stronger and find my own aesthetic. I don't follow Instagram makeup artists unless it's a friend. Unfortunately, the makeup industry is segregated into two platforms, the "influencers" and the makeup artists working with clients, traveling and making a name for themselves.
Now I work with a solid clientele that I travel with within the states and internationally, as well as production and editorial. Editorial is always my favorite as I get to show my creativity when it comes to art direction, style, hair, and makeup.
Has it been a smooth road?
It has not always been smooth. I've had clients take advantage, it's been slow at times and I think sometimes I've doubted myself. The trick is to keep working with other artists to keep creating something new and to be able to fill those gaps of not working into creating shoots so you keep your mind flowing with ideas.
Have you ever felt like giving up?
This is a funny question, but in reality, I think about this about once a day everyday, just because my actual background is fashion design. It's a very rough industry, you just have to remind yourself that you don't have to do what everyone else is doing. It's easy getting caught up and seeing everyone succeed, thinking am I doing enough?
I remember about a year ago I went with a client to Europe for a month, I came back emotionally exhausted and drained. But to think I met with Tom Ford, Dolce & Gabbana, & Pucci's Creative Director Alessandra Carra just to name a few. I worked on a campaign for Pucci and was able to pick the brains of some amazing people in the creative fashion industry. I wouldn't trade this experience for the world. So these are the moments that keep me going and moving forward.
What would you tell someone who is just starting out?
My advice is to really hone your craft, find your aesthetic. My field is constructed of many divisions, there are the artists who work production, e-commerce, editorial & so forth. You have the "influencers" and finally, you have the retail industry which is a great start for most makeup artists who want to learn skills and work with many brands, achieving a relationship with them as well.
My advice is to always keep learning, stay in the know, know the trends and less is more.
What are you looking forward to?
I am married, he's my biggest fan and has really pushed me to be uncomfortable which is the best thing for me. He's also pretty much my business manager and has taught me what it takes to run a business. I couldn't have done this without him.
Professionally I am never satisfied, I love to work 24/7 and I love trying to broaden my craft. Eventually, I will plan on bringing fashion into the mix, I can't divulge too much info. But I love fashion and it will always influence my makeup artistry and aesthetic. It tells a story, so I always love seeing the whole picture. I will be traveling much more with my clients in the future and that is always an experience.
Contact Info:
Website: andrewtoma.com
Phone: 9175312105
Email: andrew@andrewtoma.com
Instagram: andrew.toma
Facebook: andrewtomaartistry
Other: twitter Toma-Simone